VA sued over private emails between former top official and 'Mar-a-Lago Crowd'
by
Nikki Wentling
August 21, 2019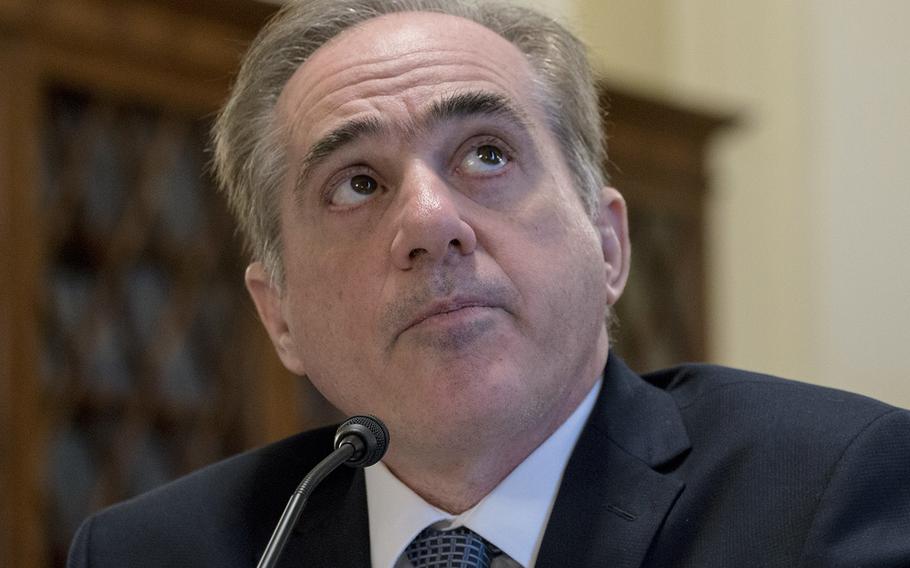 WASHINGTON — A lawsuit filed Wednesday against the Department of Veterans Affairs alleges the agency failed to preserve private emails that could reveal the extent of the influence three members of President Donald Trump's private club in Palm Beach, Fla., exerted over decisions affecting veterans.
Democracy Forward, an activist organization that often challenges Trump's actions, filed the complaint in U.S. district court, along with American Oversight, an activist and litigation organization founded in 2017 with the goal of uncovering misconduct and conflicts of interest in Trump's administration.
The suit alleges former VA Secretary David Shulkin used a private, non-official email account to communicate with Marvel Entertainment Chairman Ike Perlmutter, lawyer Marc Sherman and Bruce Moskowitz, a Palm Beach doctor – a trio dubbed the "Mar-a-Lago Crowd." None of the men have served in the U.S. military or government, yet they instructed VA officials to steer policies affecting millions of Americans, according to an investigation last year by ProPublica, a nonprofit news agency.
Democracy Forward and American Oversight began seeking Shulkin's emails in the spring. Current VA Secretary Robert Wilkie has failed to initiate action through the Attorney General that would ensure the emails are recovered, the complaint states.
The groups claim the VA's lack of effort to preserve or recover the emails is in violation of the Federal Records Act and Administrative Procedures Act.
"Members of the Trump administration have routinely used private email and backchannels to conceal their work from scrutiny," Austin Evers, executive director of American Oversight, said in a statement. "The VA has an obligation to recover Secretary Shulkin's emails to determine what he tried to keep out of the public eye."
Wilkie, the National Archives and Records Administration and David Ferriero, archivist of the United States, are listed in the lawsuit as defendants, in addition to the VA.
The House Committee on Veterans' Affairs launched its own investigation into the Mar-a-Lago Crowd in February. The committee is looking into the use of private email accounts by top VA officials when corresponding with the trio, the Wall Street Journal reported.
Democracy Forward is part of another lawsuit filed last year that contends the existence of the secret council broke the Federal Advisory Committee Act, an open government law that requires transparency of outside advisory groups. The organization filed an amended complaint in December and is awaiting a response from the government.
The Government Accountability Office agreed in November to initiate its own investigation into the amount of influence exercised by Perlmutter, Sherman and Moskowitz.
wentling.nikki@stripes.com Twitter: @nikkiwentling