VA sees biggest single-day jump in reported coronavirus deaths
by
Nikki Wentling
April 10, 2020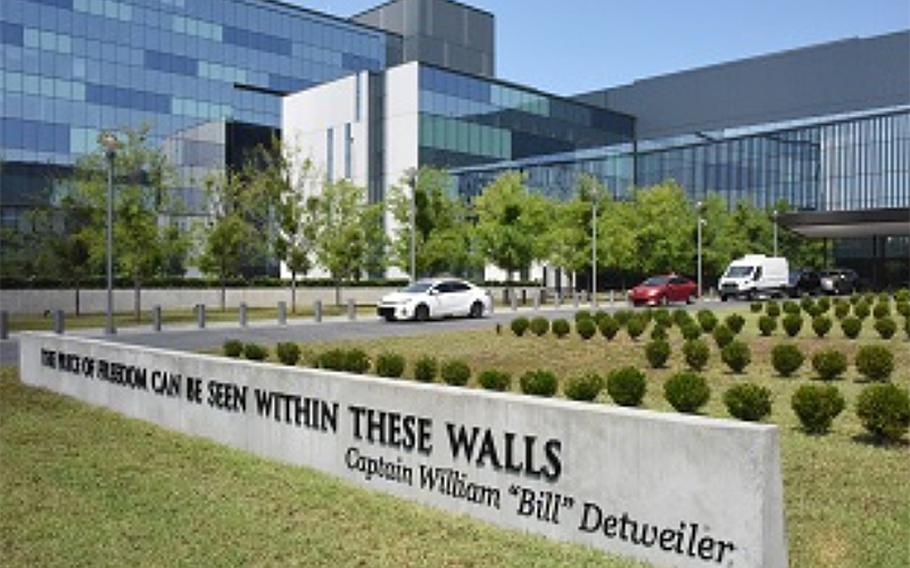 Stars and Stripes is making stories on the coronavirus pandemic available free of charge. See other free reports here. Sign up for our daily coronavirus newsletter here. Please support our journalism with a subscription.
WASHINGTON – Two hundred veterans have died from the coronavirus at Department of Veterans Affairs hospitals across the country, the department said Friday.
Friday marked the biggest single-day jump in reported coronavirus deaths among patients since the VA started reporting them in mid-March. The death toll rose from 174 on Thursday to 200 on Friday. The youngest veteran patient to die was in his or her 40s in New Orleans. The oldest died at the Brooklyn VA Medical Center. That veteran was over 100.
Sunday will be one month since the agency began providing daily updates on positive cases and deaths. The department began March 12 with two positive cases among patients. Now, there are 3,700 cases among veterans who use the VA, as well as 1,281 medical center staff who have contracted the virus. Nine employees have died.
The New Orleans VA Medical Center has consistently reported the most cases out of the department's 172 hospitals. On Friday, the hospital counted 423 positive cases, and 30 of those veterans were hospitalized. The VA counted 113 employees at the facility who had tested positive and were in isolation.
Secretary Robert Wilkie urged medical staff at other VA facilities to travel to New Orleans and "reinforce staffing levels." The agency is looking for employees with experience in intensive care units or surgical wards. They also need biomedical technicians who have experience using ventilators.
Those who volunteer to help in New Orleans or other high-risk areas will get a $5,000 award for two weeks of service, the VA said Friday.
"VA has great medical personnel throughout the nation supporting our Veterans battling COVID-19," Wilkie said in a statement. "Some of our facilities need additional assistance and that's why VA is taking a variety of prudent actions to properly staff for this emergency."
New York City and the surrounding area remain the epicenter of the coronavirus pandemic in the United States. As of Friday, the Brooklyn VA Medical Center was treating more veterans out of any VA facility, with 96 inpatients. The nearby East Orange, N.J., hospital had 71 inpatients, and the Bronx VA was treating 58 veterans Friday.
Of the 26 new deaths reported Friday, 12 were at those three facilities, and four were in New Orleans. Detroit, which has also seen a rise in cases, added three deaths.
The VA employees who have died worked in Ann Arbor, Mich.; Detroit; Indianapolis; Houston; Shreveport and Los Angeles. Three workers at the Sierra Nevada Health Care System in Reno, Nev., have died.
Wentling.nikki@stripes.com Twitter: @nikkiwentling