VA is preparing 1,500 hospital beds for non-veteran patients
by
Nikki Wentling
April 6, 2020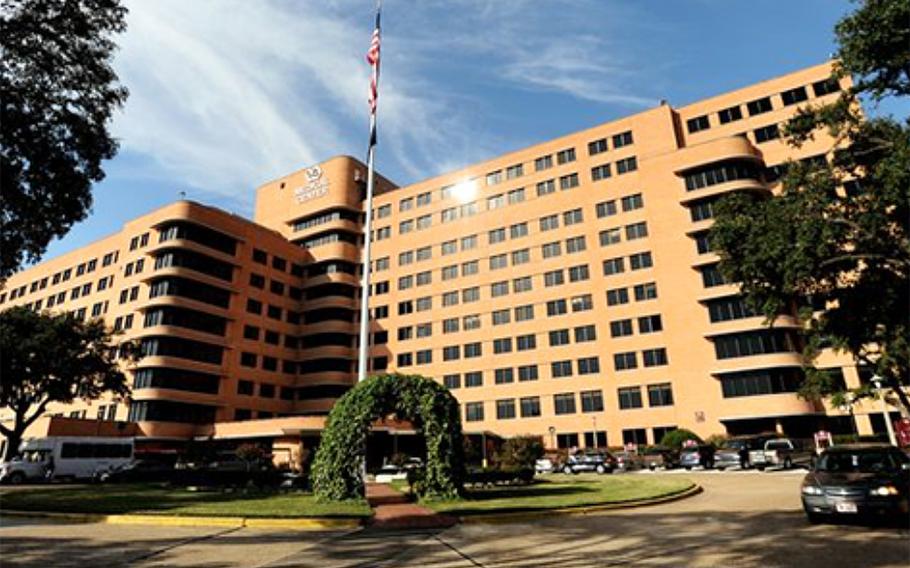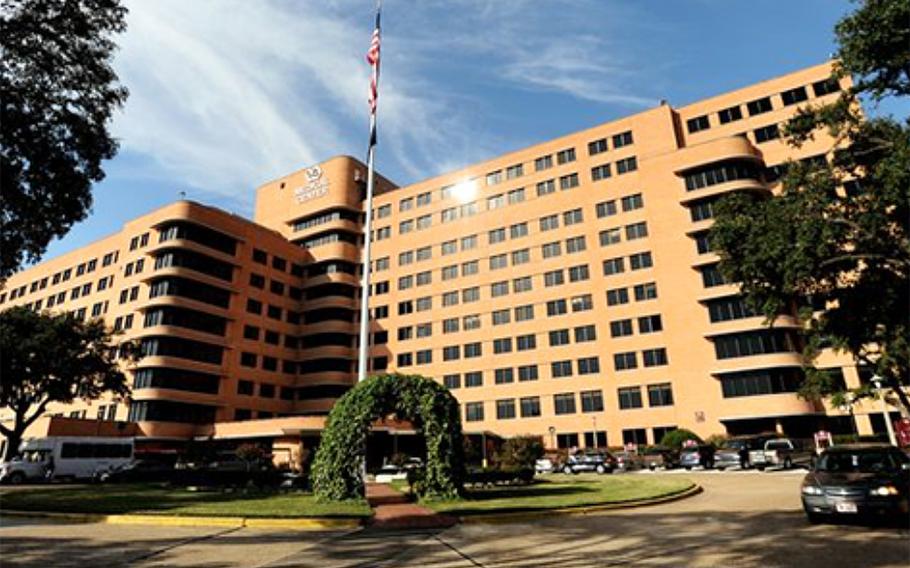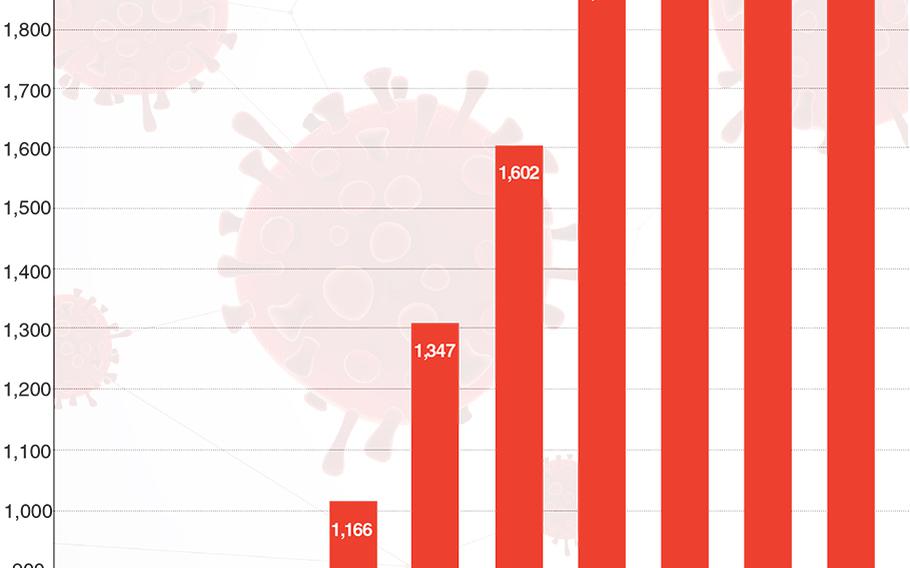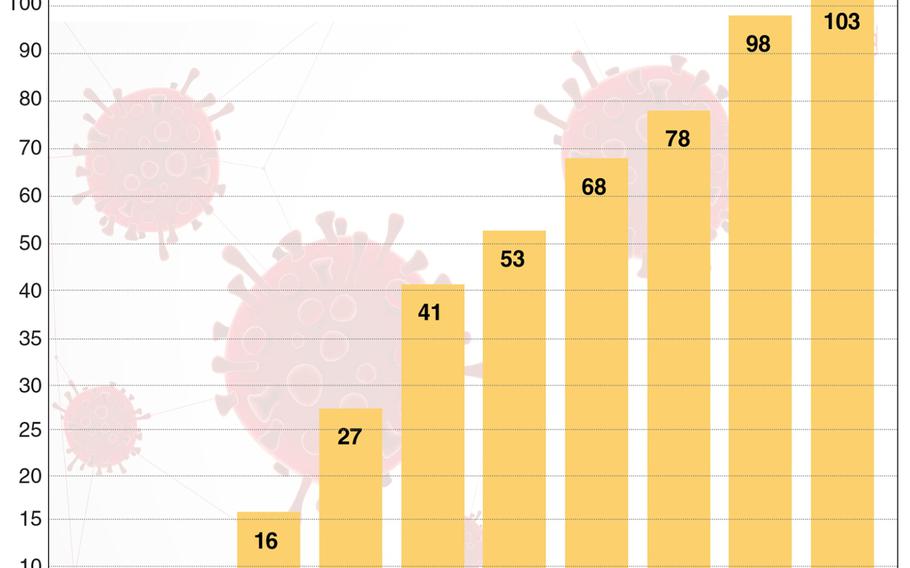 Stars and Stripes is making stories on the coronavirus pandemic available free of charge. See other free reports here. Sign up for our daily coronavirus newsletter here. Please support our journalism with a subscription.
WASHINGTON – The Department of Veterans Affairs is readying 1,500 hospital beds for non-veterans infected with the coronavirus — the biggest step the agency has taken during the pandemic to serve as America's backup medical system.
VA Secretary Robert Wilkie announced Sunday night that the VA would treat civilian patients in Louisiana, Michigan and Massachusetts, in addition to the help it's providing for non-veterans in New York and New Jersey.
"We are in the fight, not only for the 9.5 million veterans who were part of our service, but we are in the fight for the people of the United States," Wilkie said during a news briefing at the White House.
In addition to treating veterans, distributing their benefits and running veterans cemeteries, the VA has a fourth mission: to provide emergency medical care to all Americans in times of crises. Some Democratic lawmakers criticized President Donald Trump's Cabinet for not activating that mission sooner.
"We need all hands on deck when it comes to saving lives during this emergency," said Sen. Jon Tester, D-Mont., on March 26. "Any further delay in allowing VA to fulfill its fourth mission will undoubtedly result in the deaths of Americans who are dependent on their government to act swiftly on their behalf."
The VA is treating about 100 non-veterans in Brooklyn, Manhattan and East Orange, N.J., Wilkie said. The agency will begin to provide support in other hard-hit areas.
Wilkie said he would inform Louisiana Gov. John Bel Edwards on Monday that the state can use the VA hospital in Shreveport, La., for non-veterans. Edwards warned Sunday that his state – a hot spot for the virus – could run out of ventilators by the end of this week.
Louisiana had more than 13,000 cases and 470 deaths as of Monday morning, according to a tally by Johns Hopkins University.
The New Orleans VA Medical Center has seen the most coronavirus patients out of any VA facility nationwide. In total, the hospital has tested 381 veterans who were infected with the virus, and 44 were hospitalized Sunday. Eighteen veterans have died there. The facility started transferring non-coronavirus patients to VA hospitals in Mississippi last week to free space.
Shreveport, in northwest Louisiana, hasn't experienced the surge in cases. The Overton Brooks VA Medical Center in Shreveport has seen 20 veteran patients, and six of them were admitted to the hospital.
"We will be informing the governor of Louisiana, John Bel Edwards, tomorrow, that we will give him access to our VA medical center in Shreveport to come to the aid of the people of the Pelican State," Wilkie said Sunday.
The department will also provide hospital space to non-veterans in Ann Arbor and Detroit, he said. As of Monday, more than 15,000 people had tested positive for the coronavirus in Michigan, and there were more than 600 deaths in the state.
The John D. Dingell VA Medical Center in Detroit has tested 91 veterans who were infected with the coronavirus, and 26 of them were hospitalized Sunday. A nurse who worked at the Detroit VA died of the virus last week, the Detroit Free Press reported. She was in her 70s and had intended to retire in May. She worked closely with patients suffering from lung and kidney diseases.
As critical care beds filled in Detroit, some veterans were transferred by ambulance to the VA hospital in Ann Arbor, Crain's Detroit Business reported. Ann Arbor tested 32 veterans who were positive for the virus, and 17 were hospitalized.
In addition to opening beds at their Detroit and Ann Arbor facilities, the VA sent a mobile pharmacy to the state.
The department also intends to help Massachusetts care for residents of two nursing homes. Wilkie did not specify which nursing homes or what type of aid would be provided.
Marylou Sudders, the Massachusetts secretary of health and human services, said Friday there were clusters of the virus in 78 of the state's 700 senior living facilities.
At the nursing facility AdviniaCare in Wilmington, Mass., 51 of 98 patients tested positive for the virus, according to multiple news reports. Fifteen residents of the Charlwell House Health & Rehabilitation Center in Norwood, Mass., died of the virus, The Boston Globe reported.
Wilkie has insisted the VA's efforts to help civilian patients would not negatively affect veteran care.
The department, which operates 172 medical centers, is responsible for treating more than 9 million veterans. As of Sunday, the agency reported 2,699 positive cases of coronavirus among VA patients. The death toll had reached 103.
Wentling.nikki@stripes.com Twitter: @nikkiwentling
---
---
---
---