VA grossly underestimates paper claims as new forms policy begins
by
Heath Druzin
March 25, 2015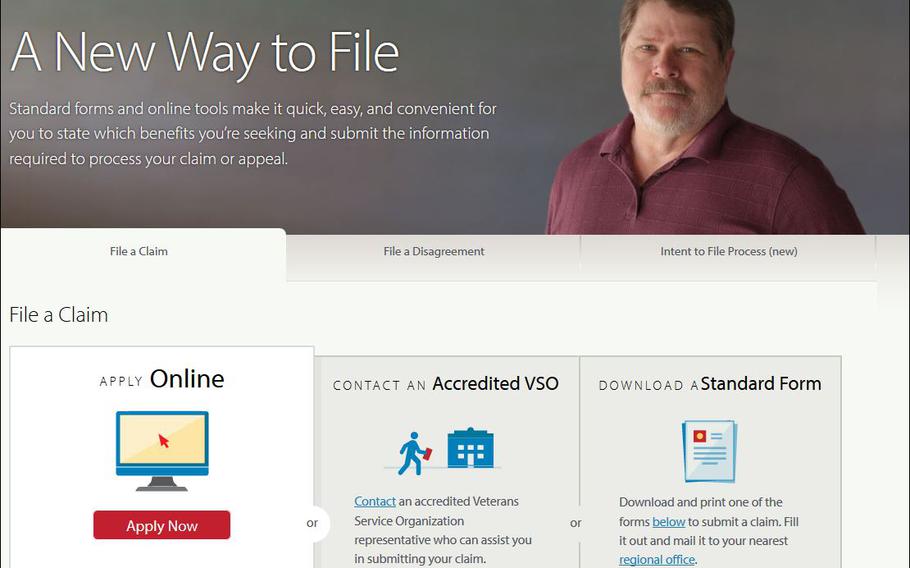 WASHINGTON — The Department of Veterans Affairs has underplayed how many veterans were using the informal disability claims process the department ended Tuesday, and some veterans advocates say the beleaguered department is trying to fix their much-maligned claims backlog at the expense of older and disabled veterans.
On Tuesday, VA Director of Compensation Service Thomas Murphy told Stars and Stripes that informal, hand-written notes of intent to file disability claims accounted for a "low double digits" percentage of the overall claims VA receives. However, according to the numbers VA used to petition for the rule change disallowing informal claims, they likely accounted for roughly half of all claims VA received, according to a document in the Federal Registry.
If the VA numbers in the Federal Registry are correct, hundreds of thousands of veterans have been filing informal claims and appeals each year, a group veterans advocates say will be hurt by the rule change.
"VA is trying to deal with the backlog by making it harder for veterans to file new claims," said Glenn Bergmann, partner at Bergmann & Moore, a national law firm that focuses on veterans' appeals cases.
Asked Wednesday about his comment, Murphy said the low double-digit percentage he mentioned before referred to veterans who used the informal process before the rule change. In the Federal Registry, however, the VA says the information they used to come up with the 50 percent statistic was based on data from April 2009 to April 2013.
"It all depends on which set of numbers you're looking at," Murphy said.
In their petition to make this rule change, found in the Federal Registry, VA mentions easing the backlog as one of the potential effects of the change.
"However, many features of VA's current claims process also contribute to the backlog, or at a minimum hamper VA's ability to address the backlog … many submissions, including submissions requiring VA to take action, are not received in a standard format."
Under the informal system any benefits awarded would go back to the date that the VA received the note signaling an intent to file, even a scrap of paper. Under the new system, benefits will still go back to the date of claim or appeal, but the clock starts only when a veteran files standardized VA paperwork. For anyone who files with a handwritten note, the VA will reject it and mail a primer on the new process, though not the actual application paperwork.
Veterans must now fill out standardized paperwork available online, from veterans service organizations, or at VA offices. They can also call an 800 number to register an intent to file a claim.
Advocates say this could cost older veterans, who are more likely to be uncomfortable with computers, and those with brain injuries, who may struggle with remembering usernames and passwords, months of compensation.
VA spokeswoman Walinda West said the new process will benefit all veterans.
"It is an unfair characterization to state a disabled person is unable to fill out a two to four page form," she said in an email. "Indeed, disabled people go on to work and live productive lives, which compensation helps many veterans achieve."
And Gerald Manar, Veterans of Foreign Wars deputy director of national service, said he has no doubt the change would reduce the backlog when older and disabled veterans get frustrated with the new system and give up on filing their claims.
"This is, in almost all respects, a win for the VA and a loss for veterans."
druzin.heath@stripes.com Twitter: @Druzin_Stripes