VA failed to set a wait-time goal for its new community care program, GAO says
---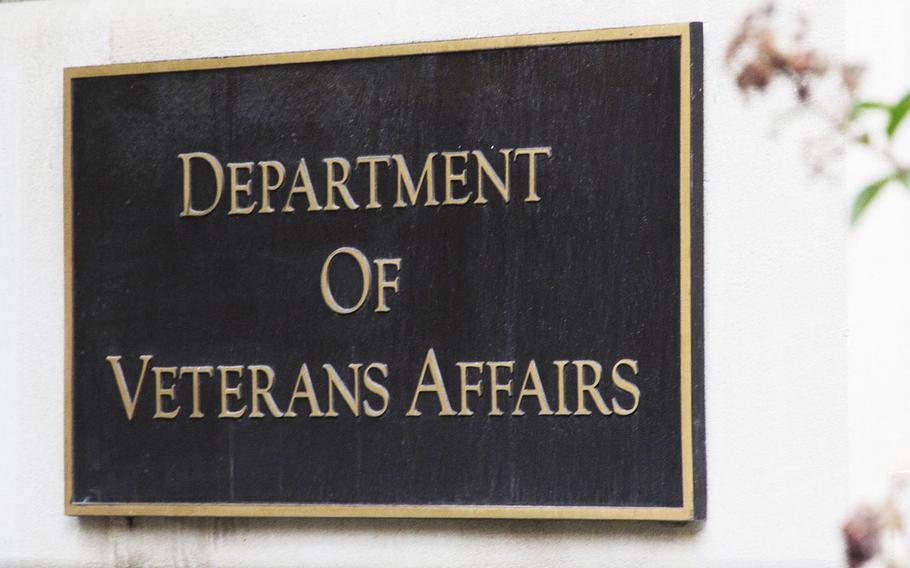 WASHINGTON — The Department of Veterans Affairs never established a maximum amount of time veterans should have to wait to see private-sector doctors through the agency's new community care program, an independent watchdog reported this week.
The lack of standards for the program meant that veterans had to wait an indefinite amount of time for care, the Government Accountability Office wrote in a new report. Without a wait-time goal, the success of the program is impossible to measure.
"Without implementing an achievable wait-time performance measure for receiving community care, VA cannot determine whether the [program] has helped to achieve its goal of reducing veterans' wait times for receiving care," the report reads.
The Veterans Community Care Program was created in 2018 under the VA Mission Act — a measure President Donald Trump commonly refers to as "veterans' choice." The new program went into effect in 2019, replacing the previous VA Choice Program. VA Choice was established in response to the 2014 VA wait-time scandal, when it was discovered more than 200 veterans died while waiting for appointments.
The intent of the Choice program was to lessen veterans' wait for health care by sending them to private-sector doctors when they live far from a VA facility or can't get an appointment. The new Veterans Community Care Program aimed to expand on VA Choice. However, it's unsure whether it's working, the GAO reported.
The GAO first recommended the VA develop a wait-time standard in 2013 for the agency's previous community care programs. It made the recommendation again in 2018.
Citing a lack of action by the VA to follow through on the recommendation, the GAO called on Congress this week to develop the wait-time goal for the agency.
"Given the VA's lack of action over the prior [seven] years implementing wait-time goals for various community care programs, congressional action is warranted to help achieve timely health care for veterans," the report reads.
In response to the report, VA officials said that creating a maximum allowable wait time "would not be appropriate" because wait times are based on clinical needs. Veterans in urgent need of care are being referred to private doctors in under two days, officials said.
Sen. Jon Tester, D-Mont., introduced legislation last year that would require the VA to send regular reports about how long it takes veterans to receive care from private-sector doctors. The measure — the Accountability in VA Scheduling and Consult Management Act — hasn't yet been considered.
Tester said this week that Trump's administration has "bungled" the Veterans Community Care Program.
"If VA cannot get its house in order, Congress will take action to better ensure that veterans from the Big Apple to Big Sandy can access their earned care in a timely manner," Tester said in a statement.
The report will be part of a hearing Wednesday of the House Committee on Veterans' Affairs. The GAO, as well as veterans organizations and VA officials, are scheduled to testify.
In its review, the GAO looked at referrals for community care in White River Junction, Vt.; Bath, N.Y.; Bronx, N.Y.; Philadelphia; and Washington, D.C. Veterans at those facilities waited from one to 130 days to get an appointment with a private-sector doctor, according to the report.
The GAO also found that few private-sector providers are using a software system the VA created to exchange documents and information.
"Limited participation in the use of this system has resulted in manual exchange of documentation with VAMCs, which could result in additional delays in scheduling veterans' appointments, lost documentation, or scanning backlogs," the report reads.
In addition, there was a shortage of schedulers on staff in the community care offices at all five VA facilities the GAO reviewed.
The VA agreed to two GAO recommendations, including one that asks the agency to recruit more schedulers.
wentling.nikki@stripes.com Twitter: @nikkiwentling
---
---
---
---