Trump signs bill to expand funding, eligibility for housing grants for disabled veterans
by
Rose L. Thayer
August 10, 2020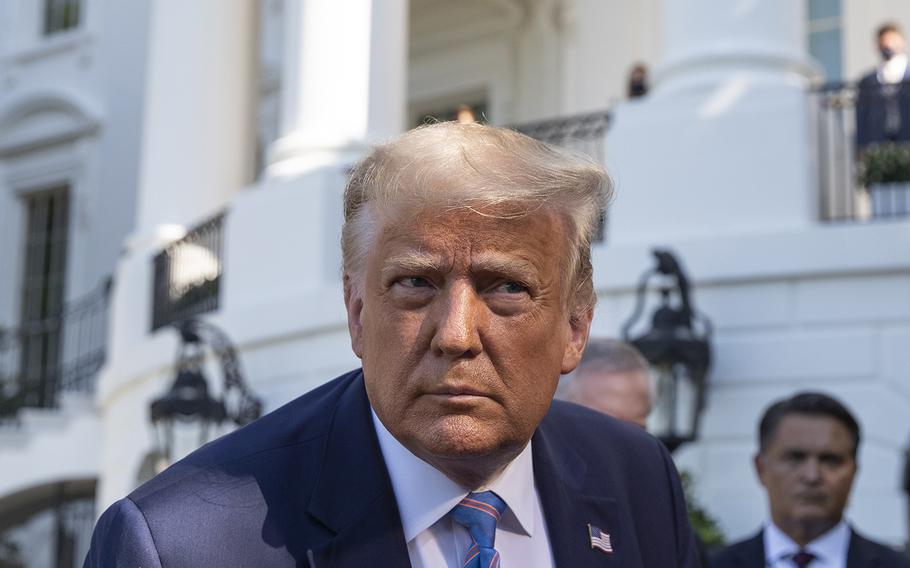 President Donald Trump signed a bill into law Saturday to increase funding and access to a grant program that allows certain disabled veterans to modify their homes to meet their physical needs.
The Ryan Kules and Paul Benne Specially Adaptive Housing Improvement Act of 2019, H.R. 3504, updates a Department of Veterans Affairs program that provides money for veterans with certain permanent, service-connected disabilities, with the most common being bilateral amputees and paralyzed veterans. The new law increases the funding available to those veterans from about $85,000 to about $98,000. It also extends the benefit to blind veterans and allows beneficiaries to access the funding up to six times instead of three.
During a news conference Saturday from Trump National Golf Club in Bedminster, N.J., Trump thanked everyone who worked on the legislation and noted the importance of expanding the benefit to blind veterans.
Former Army Capt. Ryan Kules, a double amputee for whom the House version of the bill was named, has spoken about how beneficial the grant can be and how extending it to veterans multiple times would improve their quality of life drastically. He was able to use the full grant when he purchased his first home. However, once he needed to buy a larger home to accommodate his growing family, the cost of widening hallways and adding other wheelchair-accessibility improvements was at his expense.
"I know the difference that these benefits can make on a warrior's home life and I experienced their shortcomings as well," Kules said.
The changes, he said, "ensure that warriors who are severely injured and paid a heavy, heavy sacrifice for their country have the appropriate adaptations to live in their homes, not only today, but for many tomorrows down the road."
Paul Benne, the retired Army colonel for whom the Senate version of the bill was named, died in December before seeing it pass. He was 54.
Trump signed two other veteran-related bills into law Saturday, according to a news release from the White House. H.R. 886, the Veteran Treatment Court Coordination Act of 2019, requires the Justice Department, in coordination with the Department of Veterans Affairs, to establish a Veterans Treatment Court Program. H.R. 4920, the Department of Veterans Affairs Contracting Preference Consistency Act of 2020, provides for an exception to certain VA small business contracting requirements.
thayer.rose@stripes.com Twitter: @Rose_Lori