Texas governor is asked to help Army captain injured by burn pit in Iraq
by
Rose L. Thayer
December 11, 2019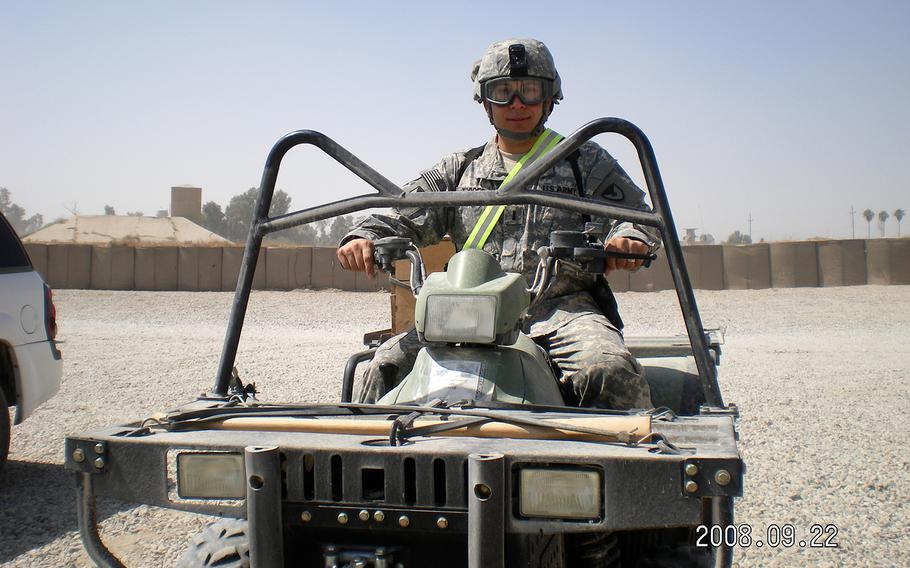 AUSTIN, Texas — The Reserve Organization of America is asking that the governor of Texas step in to help a retired Army Reservist who said he was forced out of his job with state's highway patrol because of an illness caused by toxic exposure during a deployment to Iraq.
"Le Roy Torres has given so much, returned from war terribly impaired by his service, and in return has been treated so shabbily," retired Army Maj. Gen. Jeffrey Phillips, executive director of the Reserve Organization of America, known as ROA, wrote to Gov. Greg Abbott on Nov. 1.
"I think you can do something about this to make it right, and I respectfully and urgently ask that you act," Phillips wrote.
The letter asks for Abbott to correct Torres' "abandonment by the state government" after the veteran returned from deployment in 2008 and could no longer perform his job as a state trooper because of his service-connected disability. The governor's office has yet to respond, Phillips said. An inquiry to Abbott's office regarding the letter was not answered.
In the years after returning from Iraq in 2008, Torres was diagnosed with constrictive bronchiolitis and a toxic brain injury. The illnesses stem from exposure to toxic fumes from a massive 10-acre burn pit at Camp Anaconda in Balad, Iraq, where Torres, then a captain in the Army Reserve, was stationed for one year.
"This letter is not just about Le Roy, but about the hundreds of thousands of Reservists suffering this injustice," said Rosie Torres, Le Roy Torres's wife.
In a lawsuit Torres filed against the Texas Department of Public Safety in 2017, he said that he was forced to resign from his job patrolling highways because of his service-related illness. Though he could no longer work as a trooper, he was, at that time, capable of performing other jobs with the department.
The lawsuit, which claims the state violated Torres' rights under the Uniformed Services Employment and Reemployment Rights Act, is pending with the Texas Supreme Court. The state contends that the suit should be thrown out because Texas has sovereign immunity against private damage suits unless Congress has waived its immunity. Without that waiver, only the U.S. government can sue the state for a federal law, not a citizen.
Two filing deadlines remain for the lawsuit before a hearing can be scheduled in early 2020, said Brian Lawler, Torres' attorney.
While the letter is written about one specific veteran, Torres' story of going to war and coming home injured is common, Phillips said. He decided to ask for help for Torres, because Phillips spent 17 years living in Texas and has been working on the issue of battlefield toxins since he was an appointee in the George W. Bush administration.
"The narrative is out there — unfortunately, a multigenerational narrative that the government, and particularly its bureaucracy, may not serve you if you come back less than whole," Phillips said. "Anything that can erode or weaken that narrative I think honors the will of the American people and helps strengthen our military and our defense, because people will be more likely to serve."
Torres and his wife founded the nonprofit Burn Pits 360 and are strong advocates of veterans facing illness from burn pit exposure. Still, they have faced their share of challenges. The letter describes to the governor Le Roy Torres's struggles with finances, depression and suicidal ideations.
"If we should awake to find him gone, whom shall we blame?" Phillips wrote in closing of his letter.
Thayer.rose@stripes.com Twitter: @Rose_Lori