Supreme Court rules Maryland 'Peace Cross' honoring military dead may remain
---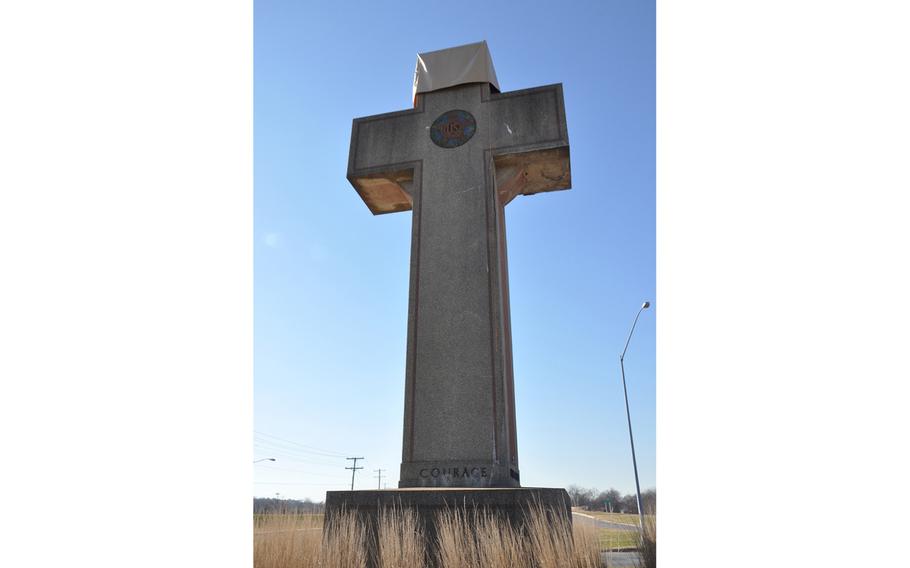 WASHINGTON — The Supreme Court ruled Thursday that a 40-foot memorial cross can remain on a public intersection in Bladensburg, Md., reversing a lower court decision that it violated the First Amendment.
The 7-2 ruling marks a victory for the American Legion and Veterans of Foreign Wars, which warned that if the cross was ordered to be taken down, that decision could threaten "countless" war memorials across the country.
The "Peace Cross" has towered over Bladensburg for 94 years, since it was dedicated as a memorial to 49 local men killed during World War I.
Justice Samuel Alito wrote the majority opinion, noting the cross is "undoubtedly a Christian symbol" but has also come to represent a historical landmark and a gathering place for veterans.
"For many of these people, destroying or defacing the cross that has stood undisturbed for nearly a century would not be neutral and would not further the ideals of respect and tolerance embodied in the First Amendment," Alito wrote.
Justice Neil Gorsuch went further in his concurring opinion, writing that the court should've dismissed the case, rather than remanding it back to the lower court.
"In a large and diverse country, offense can be easily found," Gorsuch wrote. "Really, most every governmental action probably offends somebody. ... But recourse for disagreement and offense does not lie in federal litigation."
In 2014, three local residents and the American Humanist Association, which promotes ethics and the well-being of humanity without religion, filed suit against the planning commission to move or alter the monument, arguing that it violated the Establishment Clause of the First Amendment: "Congress shall make no law respecting an establishment of religion."
A federal district court determined in 2015 that the monument served a secular purpose – to honor veterans, rather than promote Christianity. However, the U.S. Court of Appeals for the Fourth Circuit thought differently, ruling later the cross was unconstitutional.
While the cross's supporters venerate the Peace Cross as a historical tribute to the war fallen, its opponents argue it promotes Christianity and excludes non-Christians.
Justices Ruth Bader Ginsburg and Sonia Sotomayor dissented with the judgement Thursday.
"By maintaining the Peace Cross on a public highway, the commission elevates Christianity over other faiths, and religion over nonreligion," Ginsburg said in her written opinion.
wentling.nikki@stripes.com Twitter: @nikkiwentling
---
---
---
---