Senator urges VA to share its supply of masks
---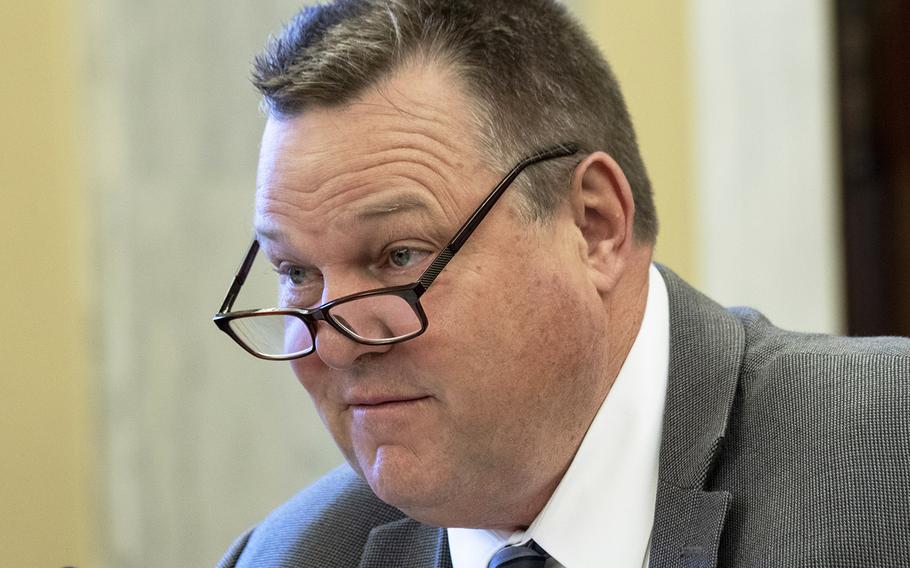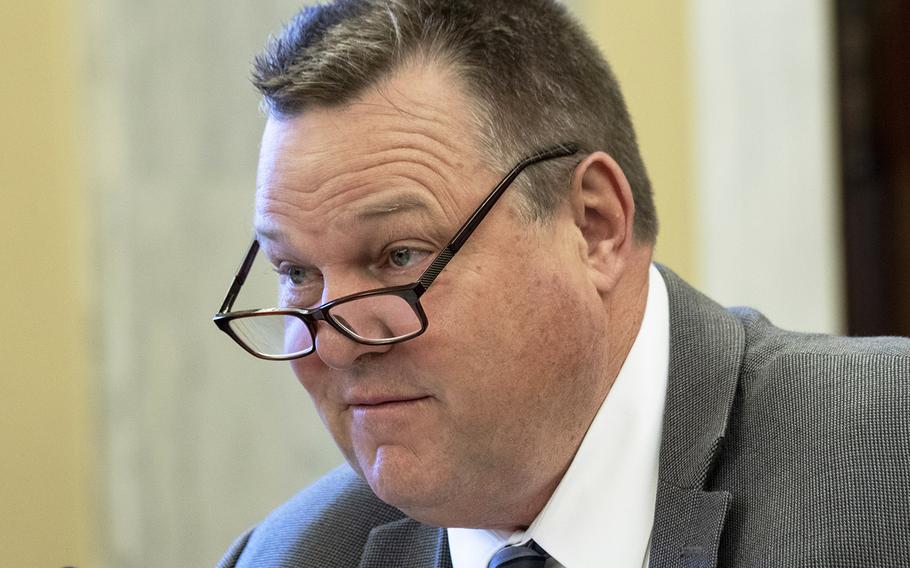 Stars and Stripes is making stories on the coronavirus pandemic available free of charge. See other free reports here. Sign up for our daily coronavirus newsletter here. Please support our journalism with a subscription.
WASHINGTON — Sen. Jon Tester, D-Mont., implored members of President Donald Trump's Cabinet to activate the Department of Veterans Affairs to provide backup medical care for civilian hospitals.
VA Secretary Robert Wilkie has said over the past week that the department remains well-equipped to handle the coronavirus pandemic even if called on to begin its "fourth mission" — to support civilian hospitals and provide emergency medical care to all Americans in times of crises. Wilkie vowed to start that mission when called on by Trump and HHS.
Tester's office said that "inexplicably," that moment had not yet come. Any more delays would result in American deaths, Tester predicted.
"We need all hands on deck when it comes to saving lives during this emergency," Tester said in a statement. "Any further delay in allowing VA to fulfill its fourth mission will undoubtedly result in the deaths of Americans who are dependent on their government to act swiftly on their behalf."
Tester wrote to HHS Secretary Anthony Azar on Wednesday night, urging him to get the VA involved in civilian care. Tester specifically wants the VA to share its supply of personal protective equipment for medical staff.
Hospitals across the country have reported a low supply of protective gear, particularly respirator masks. According to multiple reports, some medical staff are wearing the disposable masks multiple times before discarding them, and others have resorted to wearing home-sewn masks.
The VA maintains emergency caches of drugs and medical supplies that are intended to be used in a crisis. Despite previous criticisms about the state of the caches, Wilkie has publicly insisted that his department has a sufficient supply of equipment, including masks.
"Doctors and nurses should not be made to treat patients without appropriate [personal protective equipment] when VA has supplies it can begin distributing from its own reserves and caches now," Tester wrote to Azar.
As of Thursday, there were more than 500,000 cases of coronavirus worldwide, and the death toll in the United States had reached 1,000.
The VA reported 484 coronavirus cases across its health care system, up from 365 on Wednesday. Many of those patients were being treated by the New Orleans VA Medical Center. The New Orleans VA reported 123 cases Thursday. The location with the most coronavirus patients after New Orleans was the Brooklyn VA Medical Center, which had 31 positive cases.
Six VA patients havedied because of complications caused by the coronavirus.
Two veterans died at VA hospitals in Indianapolis and Chicago, the department announced Thursday. A veteran in his or her 60s died Saturday at the Jesse Brown VA Medical Center in Chicago. The other veteran was in his or her 70s and died Sunday at the Indianapolis VA Medical Center. The identities of the veterans had not been publicly shared Thursday.
Those deaths added to four the VA had already reported. A veteran at the New York Harbor Healthcare System, who was in his or her 70s, died Friday, and a veteran at the Bronx VA Medical Center, who was in his or her 60s, died Saturday.A 70-year-old man died at the VA hospital in Portland, Ore., on March 14. A veteran in his mid-90s died March 19 at the White River Junction VA Medical Center in Vermont.
The VA operates more than 1,450 health care facilities across the country, including 172 hospitals. The agency provides medical care to more than 9 million veterans. Many VA patients are assumed to be at higher risk of the coronavirus because of their age and underlying health conditions.
Tester said that while the VA's first priority will always be to treat America's veterans, the department could also "begin easing the burden for supplies and on patient care" being felt by states and local communities.
Wentling.nikki@stripes.com Twitter: @nikkiwentling
---
---
---
---