Senate Democrats try to restore 48-hour review process for VA claims
by
Nikki Wentling
May 20, 2020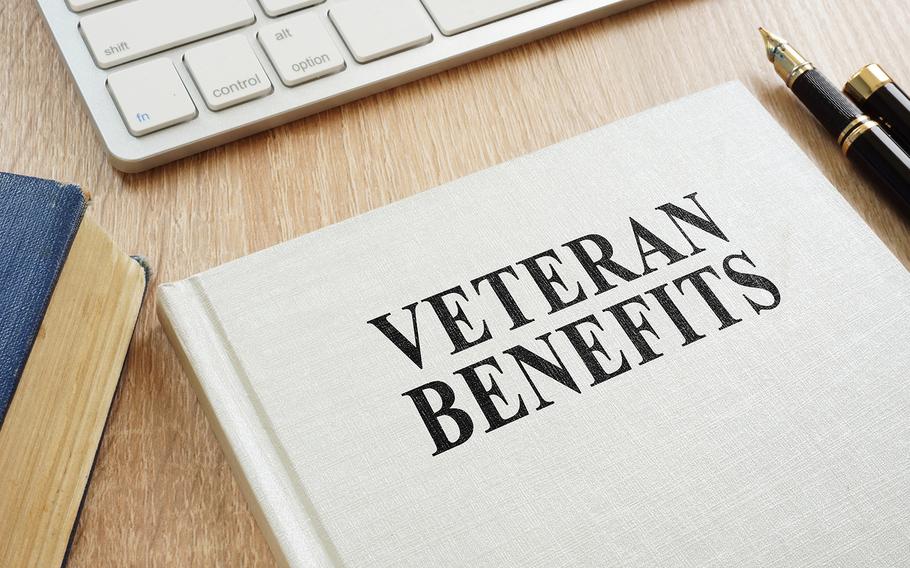 WASHINGTON — A group of Senate Democrats is trying to reverse a change to the Department of Veterans Affairs claims process that critics argued would cause delays, create confusion and erode a veteran's right to competent representation when applying for VA benefits.
Last month, the VA ended a decades-old practice of allowing veterans service representatives to review benefits decisions for accuracy before those decisions are finalized and sent to veterans. As outlined in a VA manual, representatives accredited by the VA had 48 hours to review new rating decisions on behalf of their clients. The decisions determine the level of compensation for service-connected injuries and illnesses.
A group of Democrats introduced legislation in the Senate on Tuesday to restore the 48-hour review process. Under the legislation, veterans service organizations, as well as attorneys and claims agents, would be permitted to review benefits decisions before they are final.
"VA's recent move to eliminate the 48-hour review rule is a thumb in the eye to any veteran relying on professional assistance to navigate the complicated claims review process, especially during this trying time," Sen. Jon Tester of Montana said in a statement.
Along with Tester, Sens. Joe Manchin of West Virginia, Richard Blumenthal of Connecticut and Mazie Hirono of Hawaii introduced the legislation, as well as Jeanne Shaheen and Maggie Hassan, both representing New Hampshire.
Veterans of Foreign Wars, Disabled American Veterans, the American Legion, Paralyzed Veterans of America and AMVETS issued their support for the legislation.
During the 48-hour review period, representatives check for inadvertent errors that could save veterans from having to file appeals or request VA reviews. VFW representatives find errors in 5% to 7% of claims, said Ryan Gallucci, a director at the VFW's office in Washington.
The VFW was the first to alert the public to the elimination of the review process. When the group learned of the change at the end of March, they questioned the timing. At that time, the department was scrambling to respond to the coronavirus pandemic.
The change went into effect April 24. Before then, more than a dozen lawmakers and eight veterans groups urged VA Secretary Robert Wilkie to reconsider and President Donald Trump to intervene.
"During these uncertain times, VA should not implement broad policy changes to veterans' claims adjudication," the veterans groups wrote to Trump. "In light of VA's refusal to pay heed to previous requests, we call on you to direct Secretary Wilkie to maintain the 48-hour review policy."
The VA decided to make the change because its online claims system made the 48-hour review process "obsolete," VA Press Secretary Christina Noel said in April.
In 2013, the department turned all paper claims into digital records and transitioned to an all-online claims process. The agency created the Veterans Benefits Management System, an online database.
"Since all veteran records, documents and other materials are now scanned or transmitted electronically, Veterans Service Organizations and other accredited representatives have access to their clients' records throughout the claims process in real time," Noel said. "This is a marked improvement over the limited, 48-hour review period under the old system."
Veterans groups argued veterans would prefer representatives take the 48 hours to check for errors "rather than litigate their claims in the lengthy appeals process."
Wentling.nikki@stripes.com Twitter: @nikkiwentling