Report: VA at fault for veteran's overdose death at Tomah
by
Heath Druzin
August 7, 2015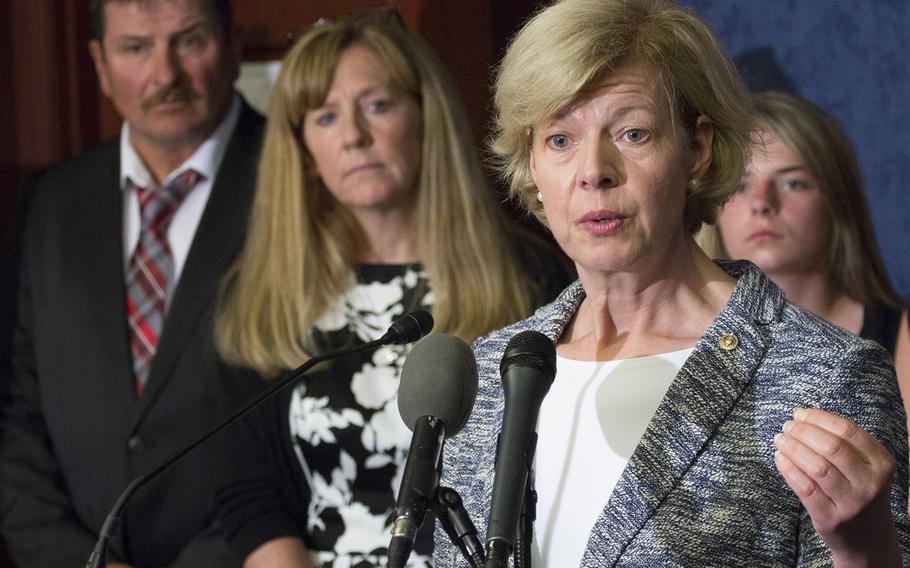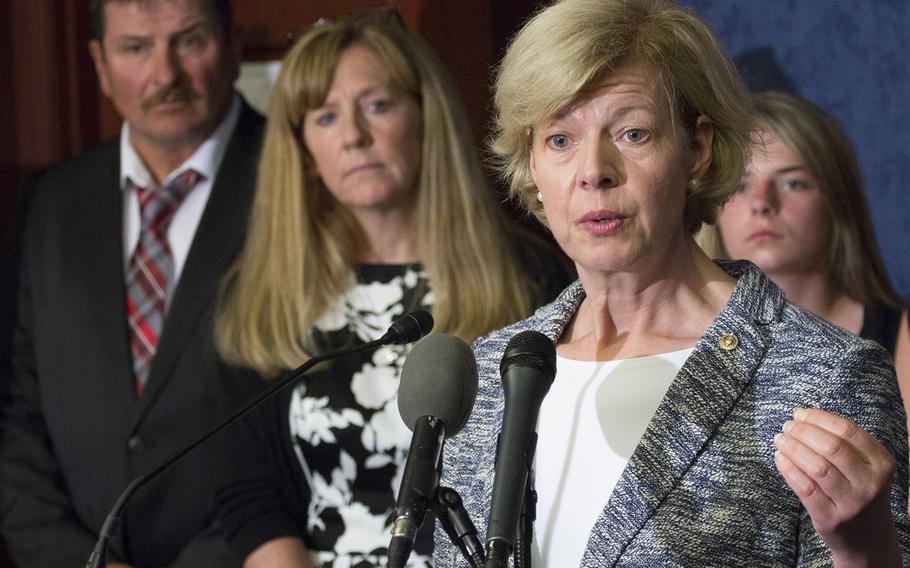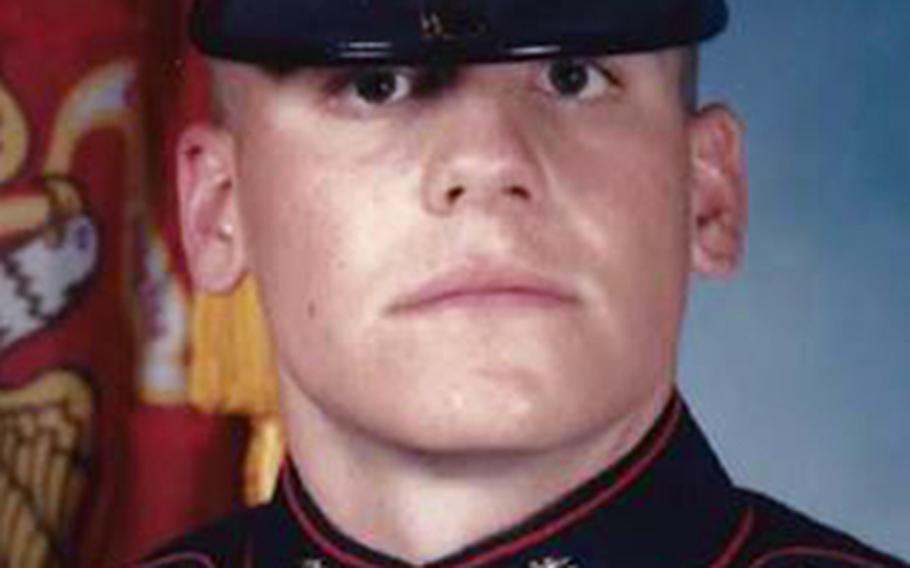 WASHINGTON — An inspector general's report faults a Wisconsin Veterans Affairs hospital for the accidental overdose death of a Marine Corps veteran that sparked outrage and legislation aimed at strengthening guidelines for prescribing painkillers.
The Department of Veterans Affairs Office of Inspector General found that Jason Simcakoski's death at a Tomah, Wis., VA center in August 2014 was tied to a toxic mix of prescribed drugs and also faulted VA staff for botching resuscitation efforts once he was found. The Tomah VA has been dubbed "Candyland" for what some say was wanton overprescription of opiates.
Simcakoski, 35, served in the Marines from 1998-2002 and suffered a head injury. He sought care for anxiety attacks at the Tomah VA, where his family said he struggled for years with no improvement despite a long list of medications. He was found unresponsive Aug. 30, and the report found that the two psychiatrists who prescribed drugs to Simcakoski did not talk to him or his family about risks associated with the drugs.
The report also criticized hospital staff for a chaotic resuscitation response and failing to have the proper drugs on hand to counteract Simcakoski's overdose.
In response to the report, Sen. Tammy Baldwin, D-Wis., who requested the investigation, released a statement saying "the sacred trust we have with those who faithfully serve our country has been broken and it needs to be fixed."
"This report confirms that the Tomah VA physicians entrusted with Jason's care failed to keep their promise to a Wisconsin Marine and his family," Baldwin said in a released statement. "I have all the evidence I need to conclude that the VA prescribed Jason a deadly mix of drugs that led to his death and that those responsible for this tragic failure should never again serve our veterans and their families."
The Tomah VA said in a statement that it's saddened by Simcakoski's "avoidable" death and is committed to learning from it and improving care for veterans, according to the Associated Press.
Earlier in the year, the oft-criticized VA Office of Inspector General had defended closing an earlier investigation into alleged overprescription of opiates at the Tomah VA without finding problems in a tersely worded press release that began with this John Adams quote: "Facts are stubborn things; and whatever may be our wishes, our inclinations, or the dictates of our passion, they cannot alter the state of facts and evidence."
Some lawmakers jumped on that report at the time to criticize then-acting VA Inspector General Richard Griffin for what they perceived as his failure to point out problems within the scandal-plagued VA. Griffin resigned under pressure in June.
On Friday, the Inspector General's office defended the earlier Tomah report.
"We continue to stand by our earlier Tomah report on opioid prescription practices," VA Inspector General spokeswoman Joanne Moffett said in an email. "Yesterday's report notes the patient was not at the time dependent on opioids and that according to VA outpatient prescription records, no VA provider prescribed oxycodone or other Schedule II opioid analgesics."
The IG's report notes that one of the drugs that likely contributed to Simcakoski's death was buprenorphine, an opioid derivative, and that he had struggled with opioid dependency in the past.
The report on Simcakoski's death recommends local VA officials determine whether anyone should be punished and that the facility director review their medical emergency procedures.
druzin.heath@stripes.com Twitter: @Druzin_Stripes