Report: Despite hiring efforts, veterans face employment obstacles and civilian disconnect
---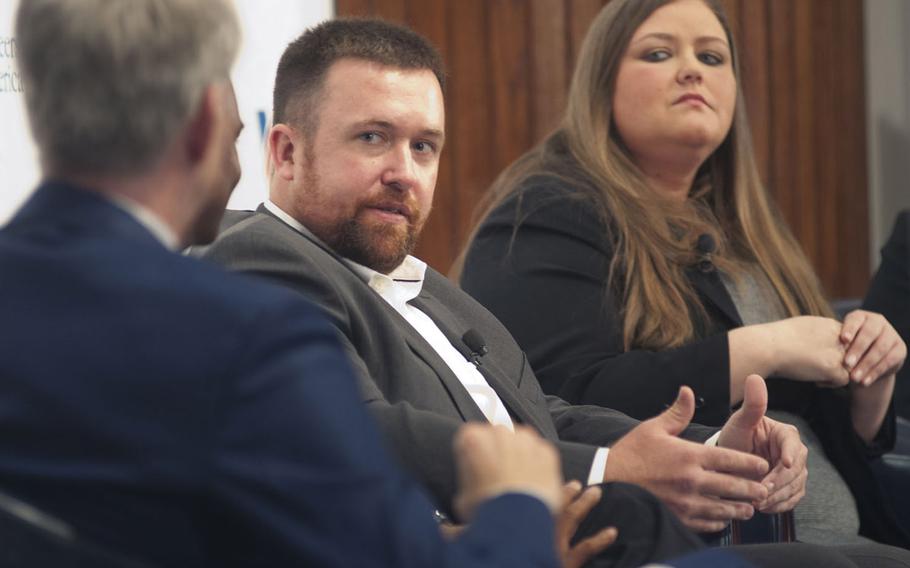 WASHINGTON — Despite recent national efforts to hire veterans and educate employers, a new report released Tuesday says that vets have trouble finding and keeping jobs and that civilian employers struggle to understand them.
Some of the training and indoctrination that serves troops well in war works against them in their job search, according to the report, produced by the University of Southern California and Volunteers of America. It calls for "civilian basic training" as troops transition out of the armed services.
Study co-author Anthony Hassan, an Army and Air Force veteran, said the country needs to talk honestly about the challenges veterans face and what they need to succeed. With the Department of Defense focused on training troops for war, he said it falls on civilians to help troops after they leave the military.
"I would never disparage our veterans, but I don't want the civilian community to think we're all doing fine," said Hassan, director of the University of Southern California's Center for Innovation and Research on Veterans and Military Families. "I don't say veterans are all broken but I don't say all veterans are employment ready, either."
The veteran unemployment rate is about even with the national rate, though the jobless rate for post-9/11 veterans is about two percentage points higher. According to the report, the main barriers to employment for veterans include:
Lack of preparation for finding a civilian job, and unrealistic expectations for the kind of work and salary for which they qualify. After 14 years of war, many leaving the military have led troops in battle, often on multiple deployments. But that experience doesn't always translate to a similar civilian position. "Many expect to start at mid-level and supervisory positions, and become angry when they don't, and then are not willing to accept lower positions," according to the study. Unaddressed mental health issues, including post traumatic stress disorder, which is a leading predictor of veteran unemployment. The report found that many employers are wary of hiring veterans with mental health disorders. Difficulty relating to civilians and adapting to civilian work culture. "These are folks who are highly disciplined, highly trained. When veterans are returning to our country, we need to think about them belonging in our communities and in our nation," Jonathan Sherin, executive vice president of military communities for Volunteers of America, said Tuesday at a roundtable discussion of the report.
The report also calls for more employment help for vets who have other than honorable discharges and criminal records — a group that faces some of the highest barriers to employment.
Jim Zenner, an Army veteran and director of Volunteers of America's Hollywood Veterans Center, said the military should expand its Transition Assistance Program, aimed at giving troops a crash course in the civilian world. Zenner said many troops skip through the program without learning anything.
"You just want to check boxes off; you just want to get out," he said.
druzin.heath@stripes.com Twitter: @Druzin_Stripes
---
---
---
---