Remains of WWII fighter pilot killed in 1944 crash in Germany identified
---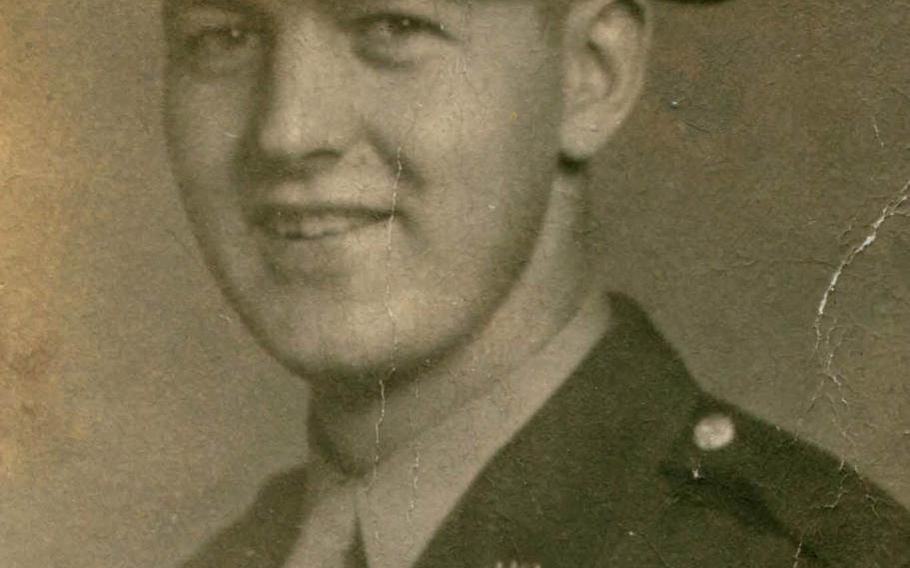 STUTTGART, Germany — The remains of a U.S. pilot shot down during a World War II mission over Germany will be returned to relatives for a full military burial after recently being identified through DNA testing, according to the military.
U.S. Army Air Forces 2nd Lt. Alvin Beethe of Elk Creek, Neb., is to be buried June 8 at Arlington National Cemetery more than 70 years after he failed to return from a bombing mission in the western part of Germany, said the Department of Defense POW/MIA Accounting Agency.
On Nov. 26, 1944, Beethe was piloting a P-38 Lightning aircraft that didn't make it back from an operation against enemy forces.
At the time, another U.S. pilot reported that Beethe's aircraft crashed near the village of Morschenich. Beethe, who was assigned to the 393rd Fighter Squadron, 367th Fighter Group, 9th Air Force, was reported killed in action.
The Lockheed P-38 Lightning — the first purely military design built by Lockheed — was a long-range, twin-engine single-seat fighter. Because of its distinctive twin-booms, it was nicknamed the "Fork-Tailed Devil" by its German opponents.
After the war, the American Graves Registration Command found Beethe's crash site, but no remains were recovered at that time, according to the Pentagon's MIA accounting agency.
Last week, Beethe's younger cousin, Eileen Thiesfeld, told the Elk Creek Journal Star that the crash happened when Beethe failed to bring his plane out of a power dive.
"He could do things with an airplane that other guys wouldn't even attempt to do," she told the newspaper in a May 22 story.
"His mother and sister went out to California to see him before he went overseas and he performed for them in his airplane and they were just shocked how close he would come to the ground before he would pull that plane back up," said Thiesfeld, who was 13 when Beethe was killed in action.
In 2008, there was a breakthrough in the case when local citizens informed U.S. authorities that a possible wartime crash site has been located in Morschenich. Such discoveries are not uncommon in Germany and other parts of Europe, where amateur researchers and hobbyists scout World War II crash sites for pieces of wreckage or evidence of remains.
Acting on the tip, the Defense Department dispatched a team in 2013 to survey the suspected crash site. Later in 2013, another DOD team returned to excavate the spot, and in the process, recovered human remains and aircraft wreckage.
To identify Beethe, military scientists used forensic identification tools including two types of DNA analysis, which matched a cousin and a nephew, according to DOD. It was not clear whether the cousin was Thiesfeld.
Of the 16 million Americans who served in World War II, more than 400,000 died. More than 73,000 of them remain unaccounted for.
Stars and Stripes reporter Slobodan Lekic contributed to this report.
---
---
---
---