Phoenix VA clerk: Records were altered to hide patient deaths
---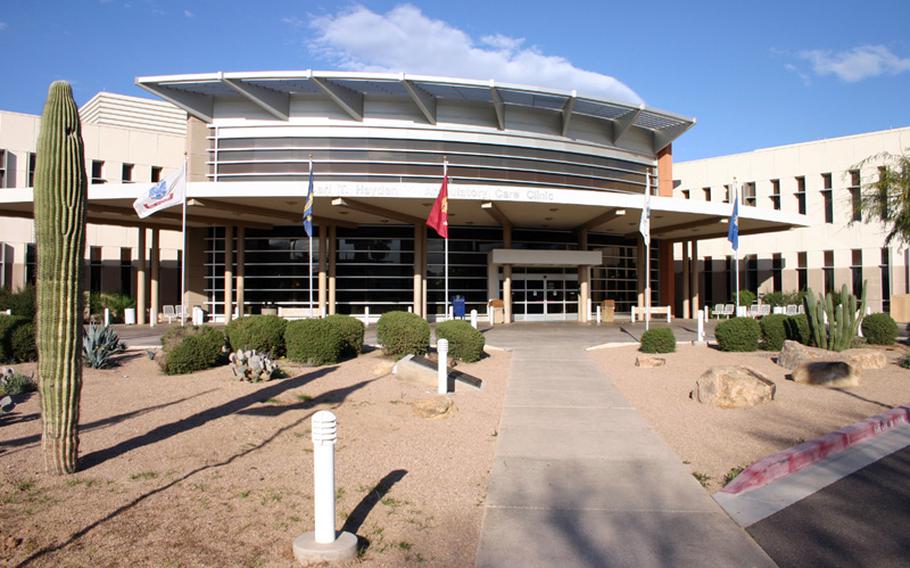 Another Phoenix VA whistleblower has come forward, telling CNN that records of dead veterans were altered, some even in recent weeks, to hide how many people died while waiting for care.
"Deceased" notes on files were removed so veterans would not be counted as having died while waiting for care, Pauline DeWenter said.
DeWenter is the scheduling clerk at the Phoenix Veterans Affairs clinic. She told CNN that for the better part of a year, she was ordered by supervisors to manage the so-called "secret waiting list," where names of veterans seeking medical care were often placed, and sometimes left for months with no care at all.
It was one of DeWenter's duties to call veterans when appointments became available for consultations. Sometimes when she made those calls, she'd find that the veteran had died, so she would enter that on their records.
But at least seven times since October 2013, DeWenter told CNN, records that showed that veterans died while waiting for care were altered or rewritten. The deceased veterans were listed as living, hiding their deaths.
Some alterations had occurred in recent weeks, she said, in an attempt to hide just how many veterans died waiting for care.
DeWenter said she believes that the purpose of "bringing them back to life" in the paperwork and putting the veterans back on the electronic waiting list was to hide the fact that veterans died waiting for care.
Beginning early last year, DeWenter said she was also instructed to hide the crisis at the Phoenix VA medical center by concealing new requests for treatment.
New requests by veterans wanting treatment were stuffed into a drawer to make the books look better, according to DeWenter.
Asked what happened to the new requests for appointments, DeWenter said: "They went into a desk drawer.... That would be the secret list."
DeWenter's claims support those of Dr. Sam Foote, now retired from the VA, who called attention to the Phoenix crisis and allegations that up to 40 veterans died while waiting for care.
VA officials did not respond specifically to any of DeWenter's allegations. Instead a spokesman sent CNN a generic statement that the acting secretary has pledged to work on the problems.
DeWenter said she was also pushed to clear up the backlog on the electronic waiting list, which put pressure on follow-up care as well.
There simply were not enough doctors to handle new patients, backlogged patients and very sick patients.
Doctors, nurses and emergency room providers were calling her to get appointments for patients who couldn't wait.
"And that really overtook even the wait list," DeWenter said. "Because now I have a consult where veterans are very sick. So I have to ease up on the wait list. It sounds so wrong to say, but I tried to work these scheduled appointments so at least I felt the sickest of the sick were being treated."
In December 2013, DeWenter and Foote told everything to the VA's Office of the Inspector General.
"I thought that was a saving grace," DeWenter said. "I thought, 'OK, this is it. This is gonna be all over,' you know? Then it wasn't. And we were waiting, and waiting, and waiting, and waiting. And nothing ever happened ... Nothing. We didn't hear anything. The leadership (in Phoenix) was telling us, 'Oh, we passed everything. We're not doing anything wrong.' And I'm like, 'We're not doing anything wrong? But people are still dying?'"
---
---
---
---