No butts about it, VA smoke-free policy to apply to employees as well
by
Rose L. Thayer
August 21, 2019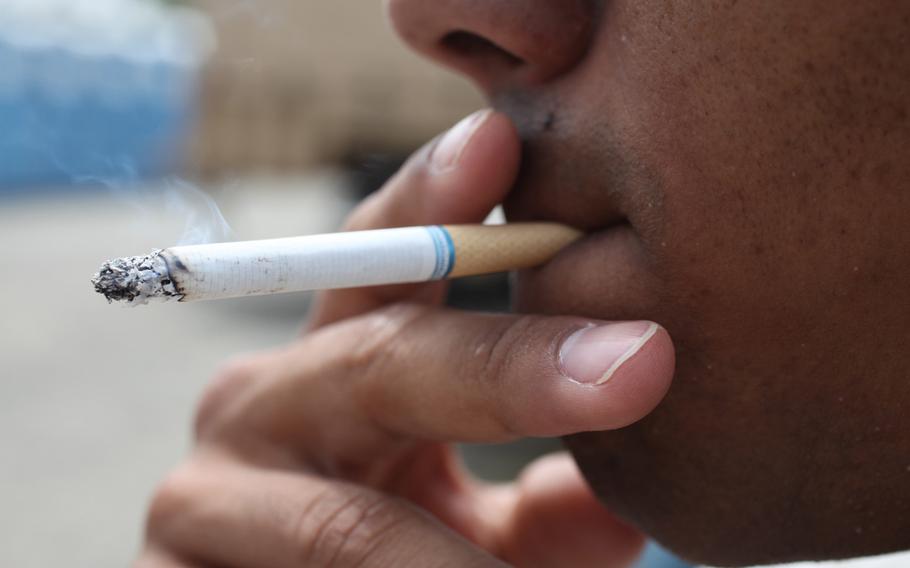 A recently announced ban on smoking at Department of Veterans Affairs health care facilities will also now apply to employees, VA officials said Wednesday.
The smoke-free policy goes into effect in October for veterans, visitors, volunteers, contractors and vendors, while employees will have until January to adjust to the change, according to a VA news release.
"The integration of these two efforts guarantees a fully smoke-free environment for veterans," according to the release.
The initial proposal to create a smoke-free environment at VA facilities was announced in June, but the department soon faced criticism because it planned to allow employees to continue smoking in designated areas.
"This policy change is consistent with our mission to promote a healthy environment for patients, visitors and employees at our facilities and is an important element of improving our health care system," VA Secretary Robert Wilkie said in a statement. "It will reduce the harmful effects of smoking, including exposure to second- and third-hand smoke, as well as increase safety and reduce fire hazards caused by smoking."
The Veterans Health Administration's smoke-free policy applies to cigarettes, cigars, pipes, any other combustion of tobacco and non-Federal Drug Administration approved electronic nicotine delivery systems, including but not limited to electronic or e-cigarettes, vape pens or e-cigars.
If caught smoking at VA facilities, violators face a $50 fine.
Thayer.rose@stripes.com Twitter: @Rose_Lori