GALLERY
NFL coaching great Marv Levy remembers the euphoria of V-J Day
by
Joe Gromelski
September 2, 2017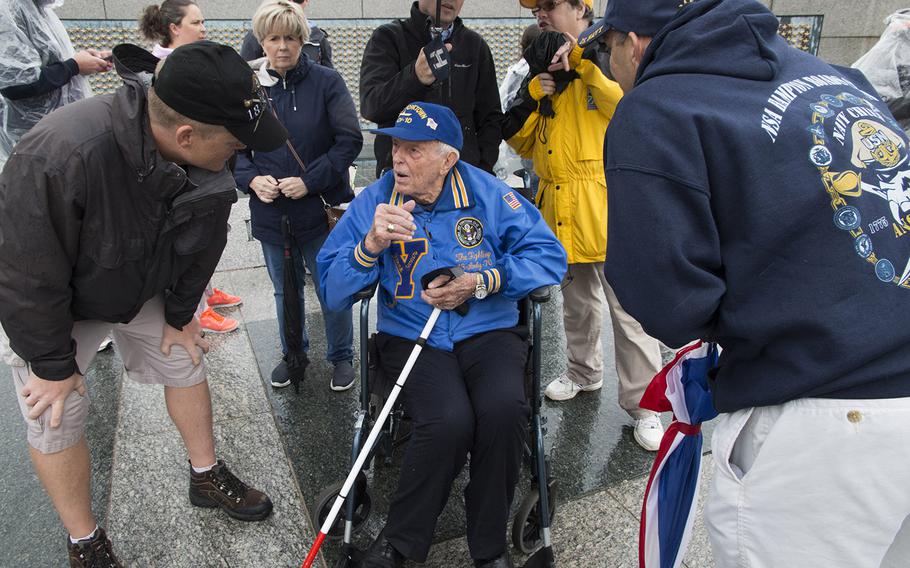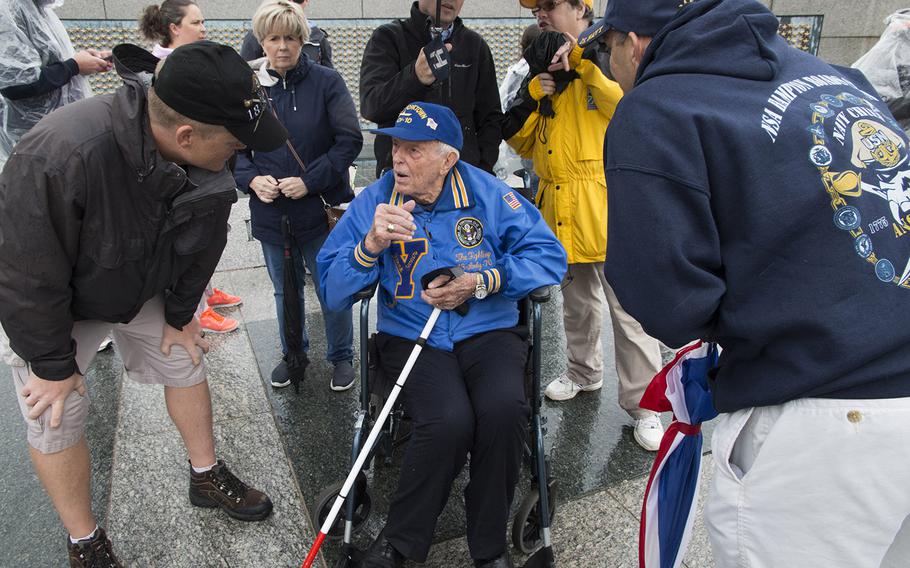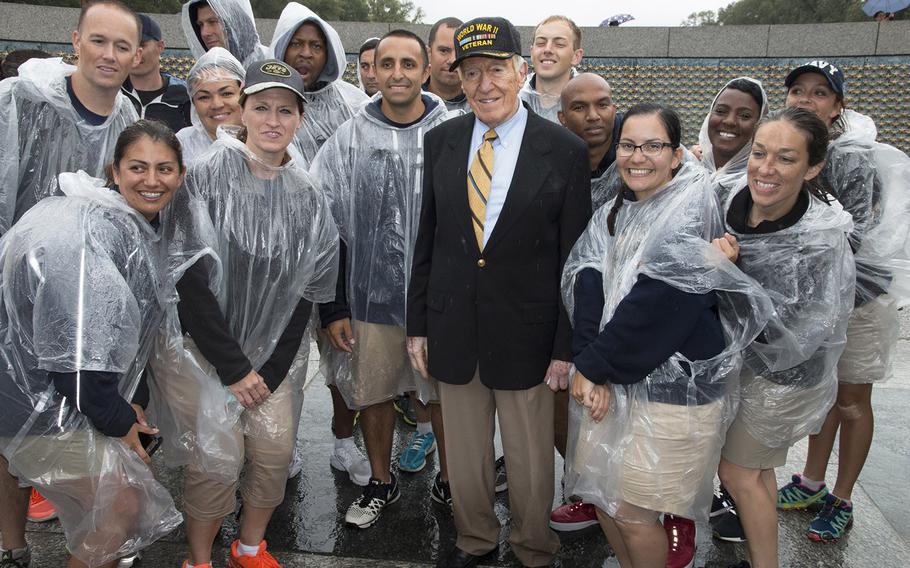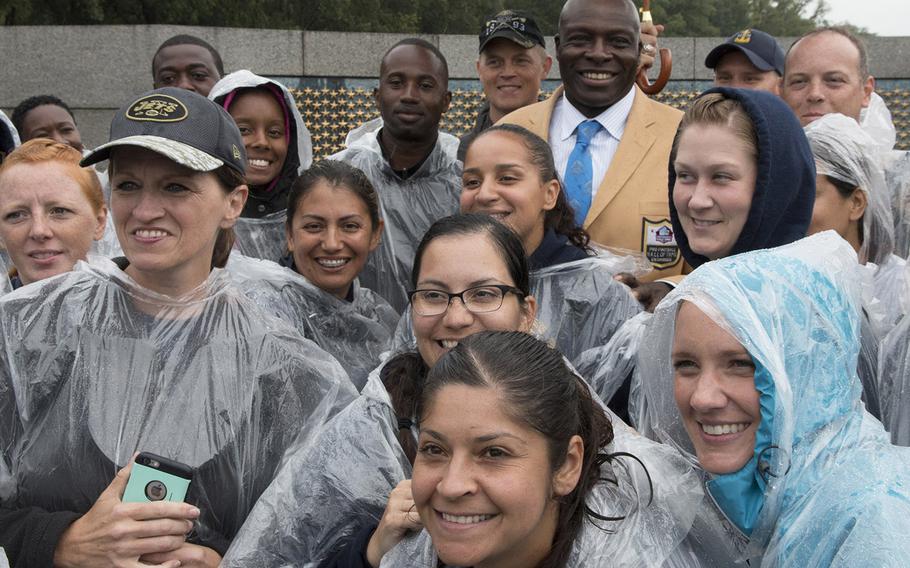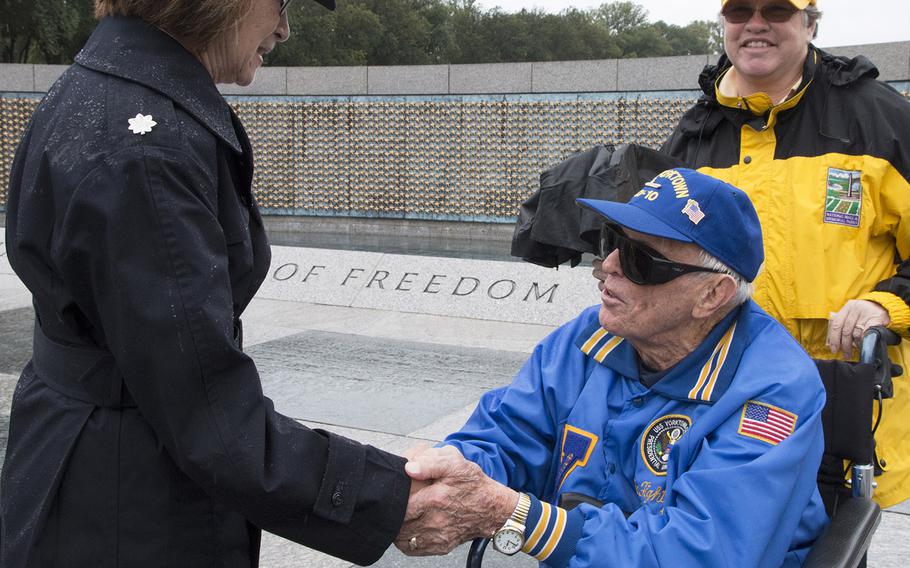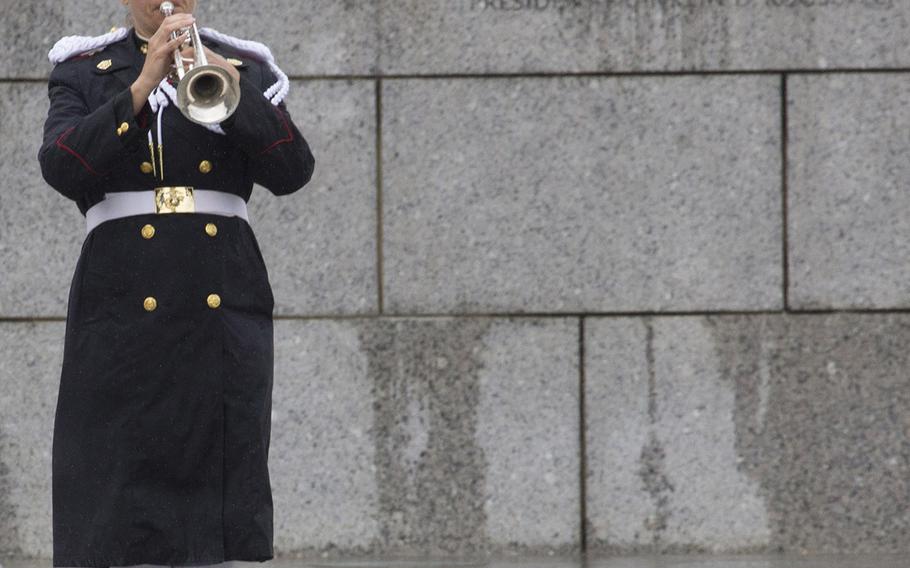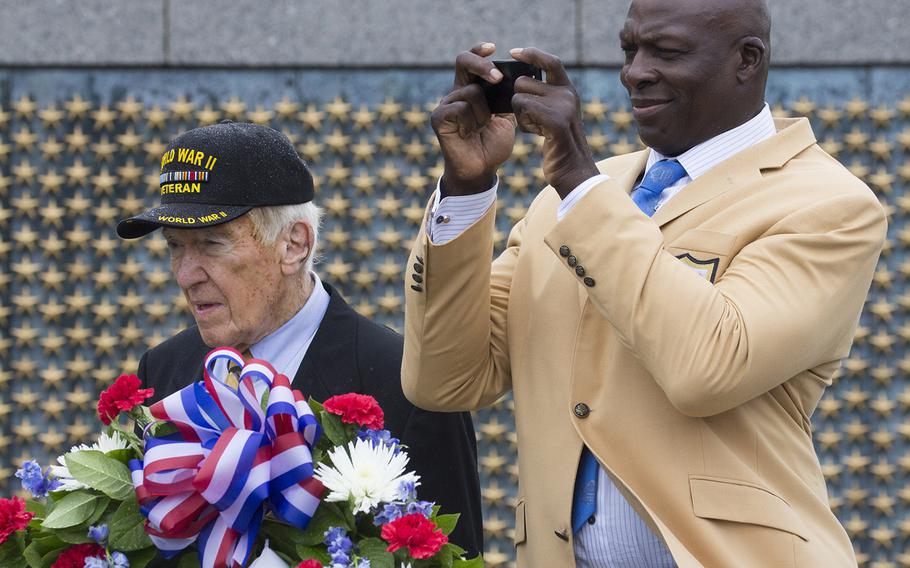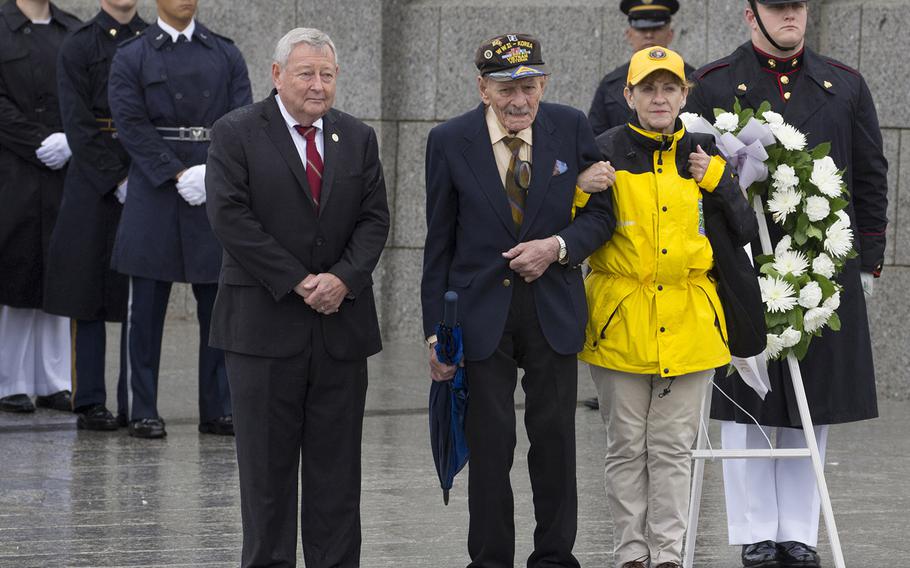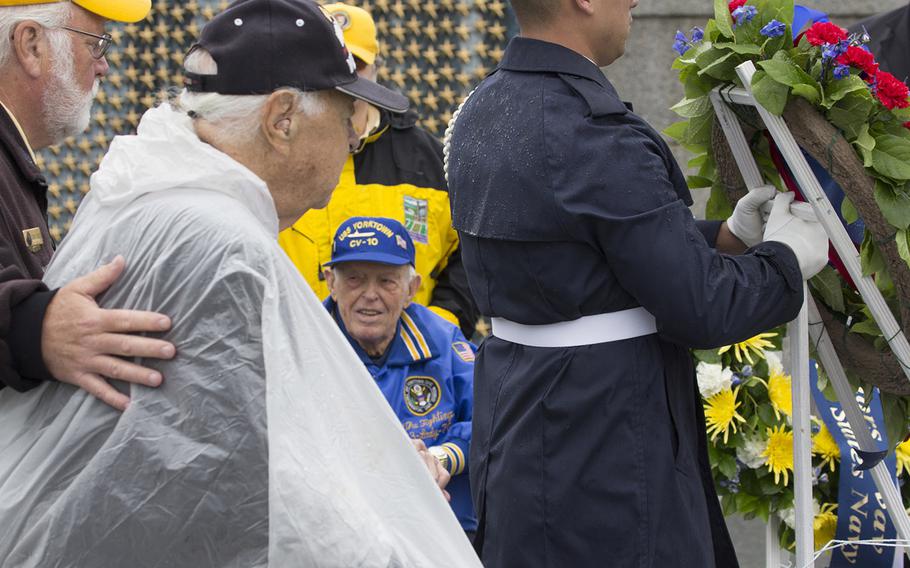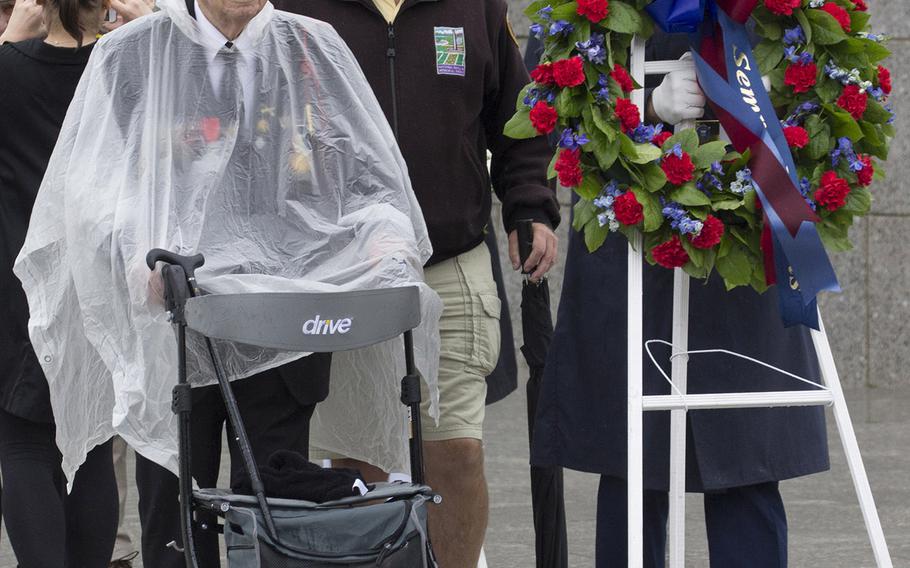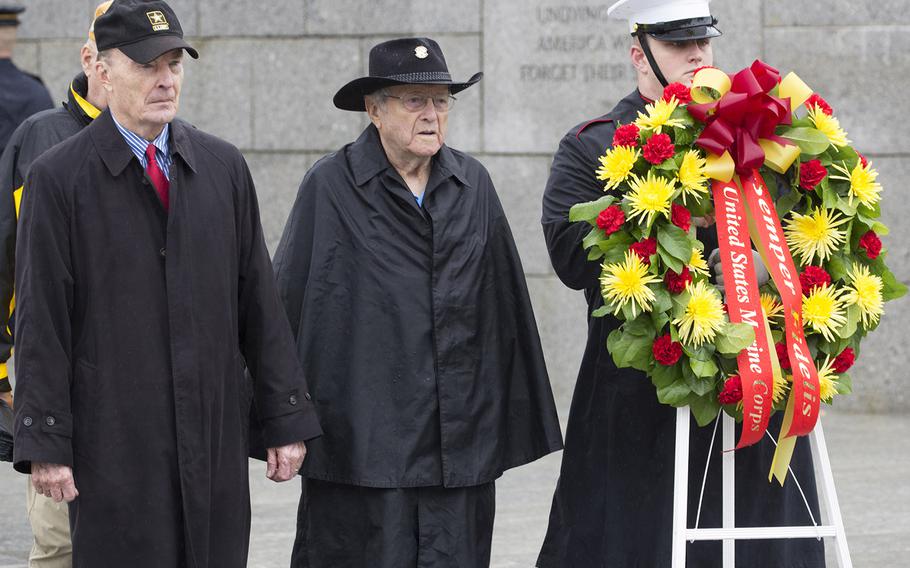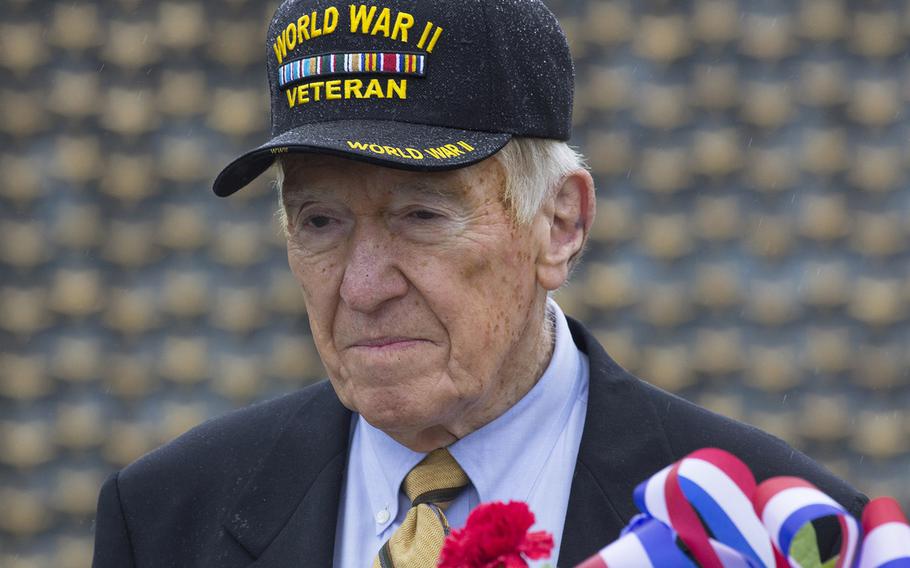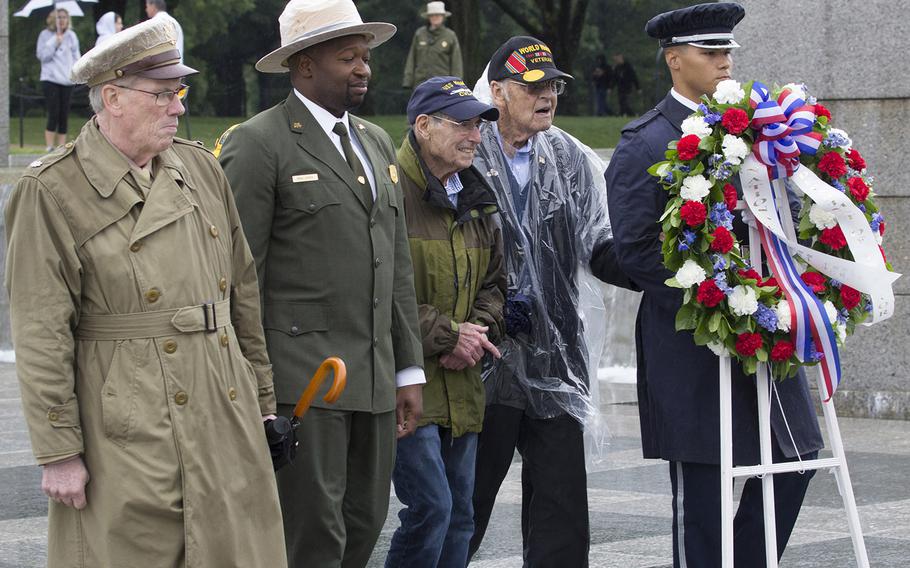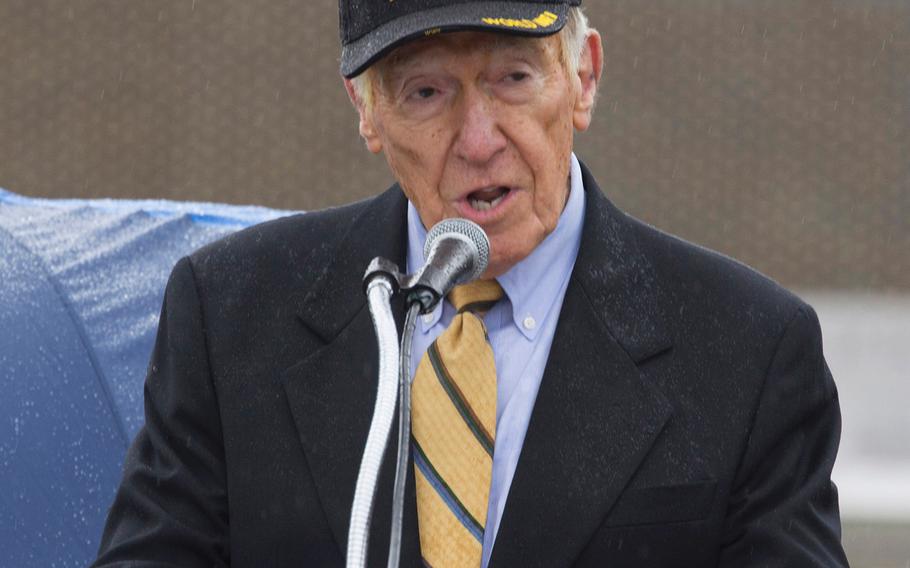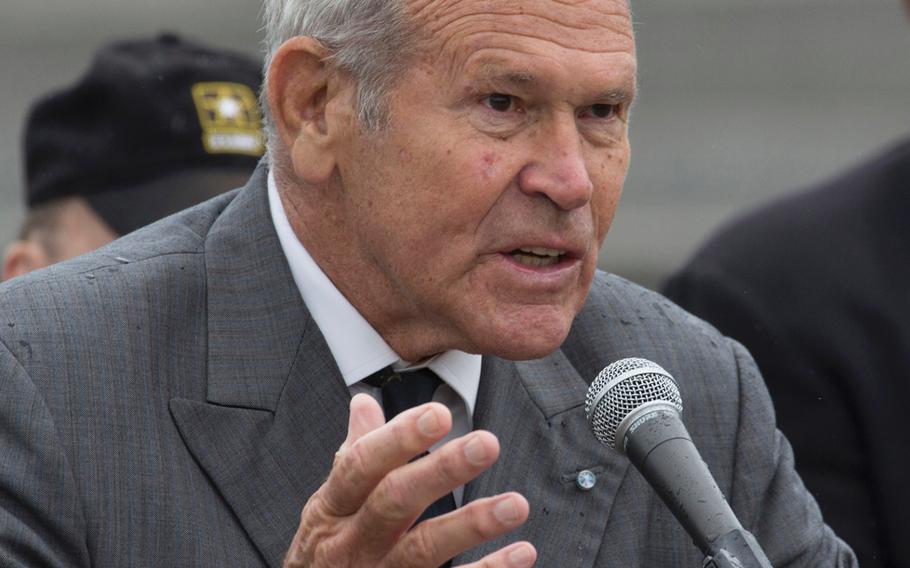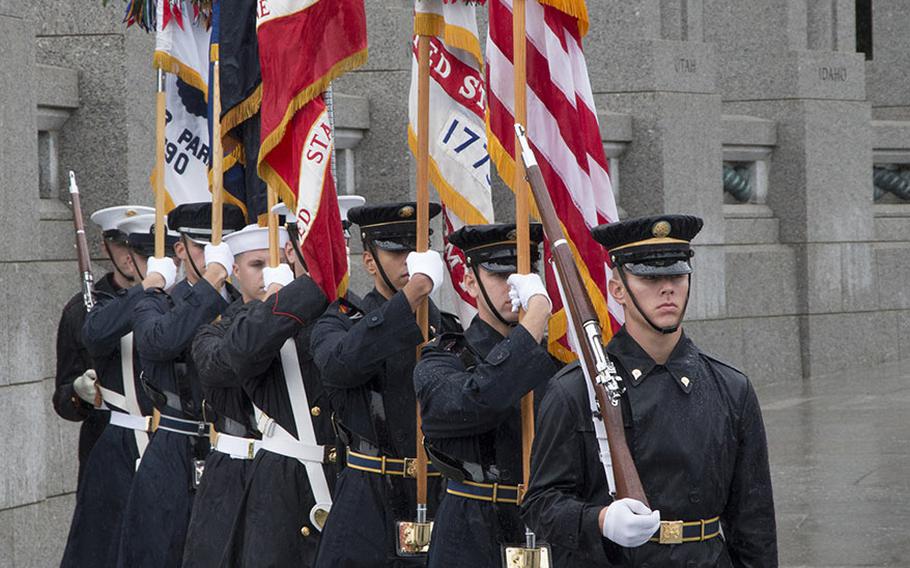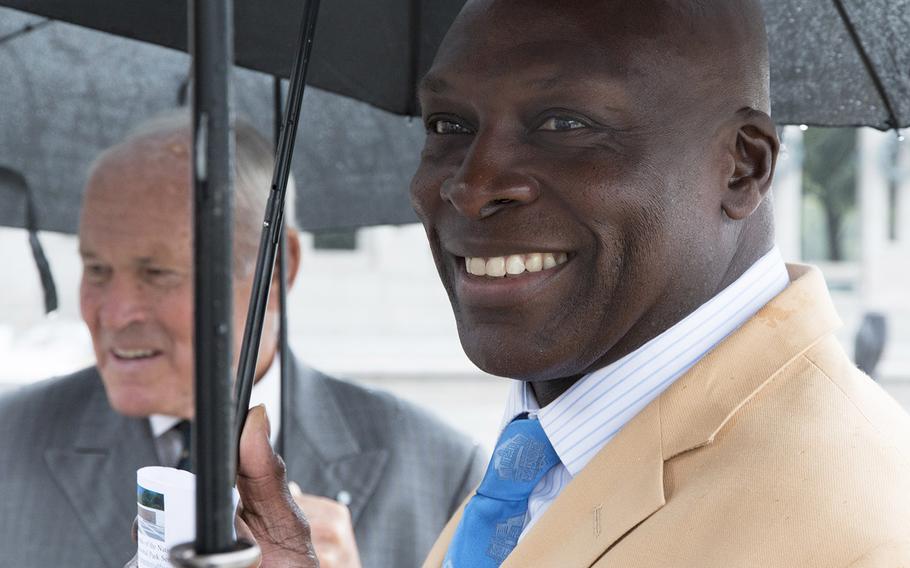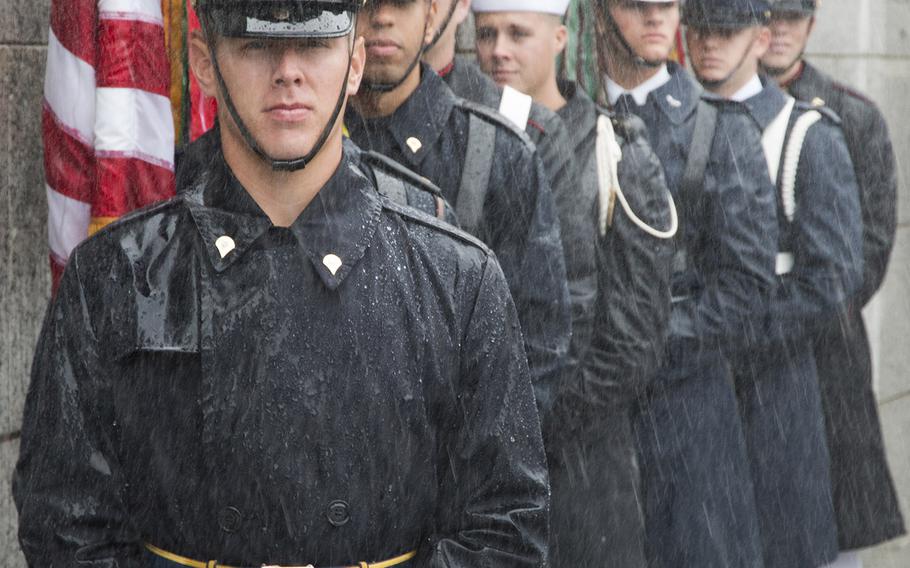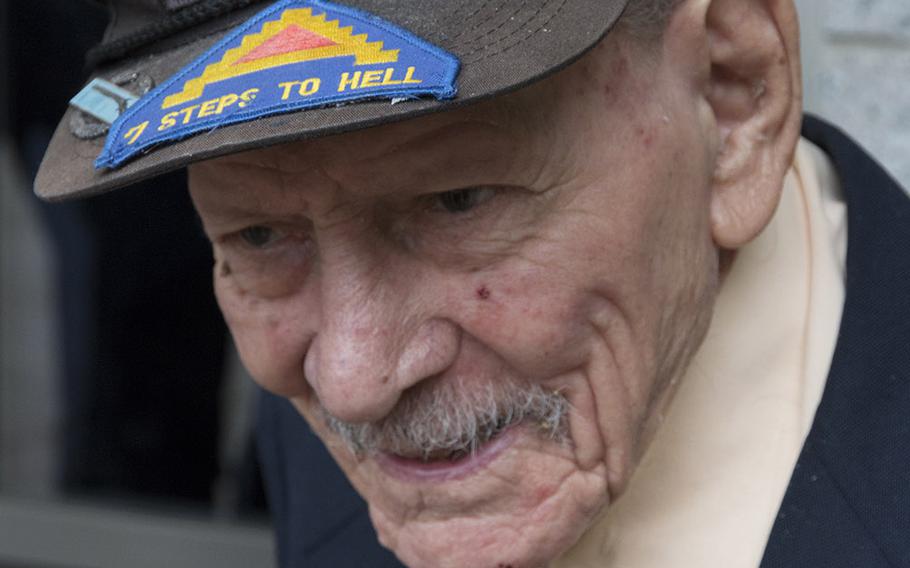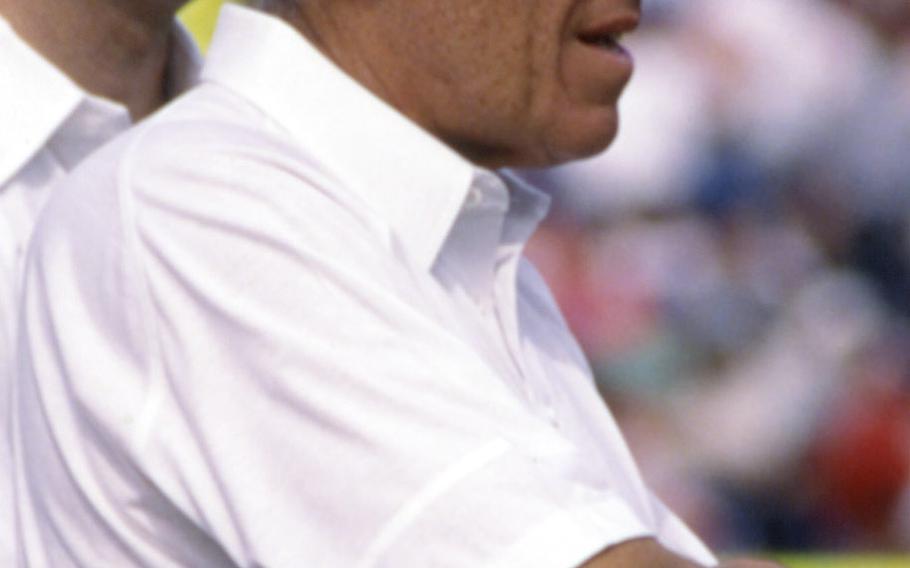 WASHINGTON — When Marv Levy was coaching the Buffalo Bills, he was once asked whether a big game was a "must-win" situation. "This is not a must-win," Levy famously replied. "World War II was a must-win."
Saturday at the National World War II Memorial, Levy, a 92-year-old veteran of that struggle, recalled what it was like in America when the war was finally won, made official by the Japanese surrender on September 2, 1945 aboard the USS Missouri.
"I was in Apalachicola, Fla., at an Army air base, a glider training base," Levy said. "Euphoria swept over this country like you can't believe, including all of us in service. Because we knew, those of us who were not going to be there as a career, that it meant we were going home soon. It was just an unbelievable, unmatchable day in the history of this country, at least during my lifetime."
Later, as keynote speaker at the memorial's annual V-J (Victory over Japan) Day ceremony, Levy elaborated on that point.
"Finally, the war was over," he said. "And better days lay ahead for us and for many people all around the world, including those who were citizens of Germany and Japan as well. Yes, V-J Day will be remembered forever, and oh so prominently implanted in the minds and memories of those of us who were there on that 'how can you ever forget it' day.
"And even now, with the passage of all these years since that halcyon day in September of 1945, when most of you in this audience and throughout our nation were not yet born, we remain aware of what an impact this day has on the proud history of our country."
Levy added that those who survived the war "have always been aware and honored by the tributes paid to us, such as today, by the citizens of this great land. But we must never forget those who, in the height of their youth, were not fortunate enough to survive that terrible conflict."
Levy was high school when the war broke out. "I was a sophomore, out playing football with my high school football team, and an announcement came over a loudspeaker: 'A report has just come that the Japanese have bombed Pearl Harbor.' We didn't know what that meant. But I had to finish high school, and the day after I finished high school in 1943, [he and 21 classmates] all enlisted in the Army Air Corps."
Three of those classmates were killed in the war. On Saturday, Levy read two poems he had written; one was "The Runner," a tribute to one of the three — track star Bobby Merrick, who died during the D-Day invasion.
Levy recalled that as a boy growing up in Chicago, war was a looming presence.
"Oh, you could see it coming," he said, "and you saw it gaining momentum all the way. By the late '30s, even before the war had broken out, you knew there was a terrible scourge brewing there.
"You were very much aware of it. My parents were very aware and educated to it. My father was a World War I veteran, fought at the Battle of Belleau Wood in the Marine Corps, so I was very aware."
"I remember a speech on the radio, about 1936 or 37, I'm 10 or 11 years old, Franklin Roosevelt saying 'this generation of Americans has a rendezvous with destiny. And he sure was right. The depression, World War II and the aftermath, of course."
When he joined the Army, "they sent me to basic training at Greensboro Army Air Base. I couldn't go in because of my age until December of '43. I didn't have 20-20 vision, so they wouldn't let me be a pilot, and I became a weather observer. I went to weather school and served at a glider base most of the time. By the time I was ready to go overseas, the war was over. So there's nothing dramatic about my service time."
But one person who joined Levy at Saturday's ceremony put his former coach's service time and life in perspective.
"What he has meant to not only football, but to have served in World War II, to be a scholar on top of that, all of the accomplishments sportswise, doesn't compare with his passion and his love for this country," said Hall of Famer Bruce Smith, who played for Levy in Buffalo and is regarded by his coach as the greatest defensive lineman ever. "The fact that he's out here today, being the keynote speaker, speaks volumes. He's an incredible man, and that's why I'm standing out here, in support of his speech today. What he has meant to so many men ...
Now that he's out of football, Levy has turned his attention to writing.
"I was an English and History major in college, wanted to write," he said. "I was enamored by Charles Dickens, among others. Once I finished my coaching career, I had made a lot of folders, I was going to write when I finally retired. So I did. I've written a memoir, I've written a novel, I've written a book of poetry, and I just finished writing a children's book, 'Go, Cubs, Go,' about the Cubs finally winning the World Series."
---
---
---