Young authors say their parents are their heroes
by
David Hodge
April 16, 2011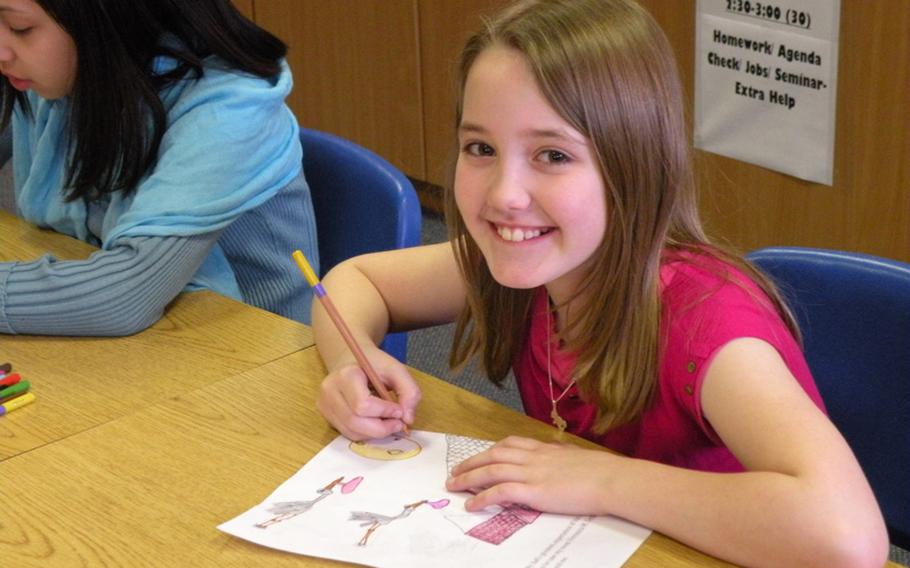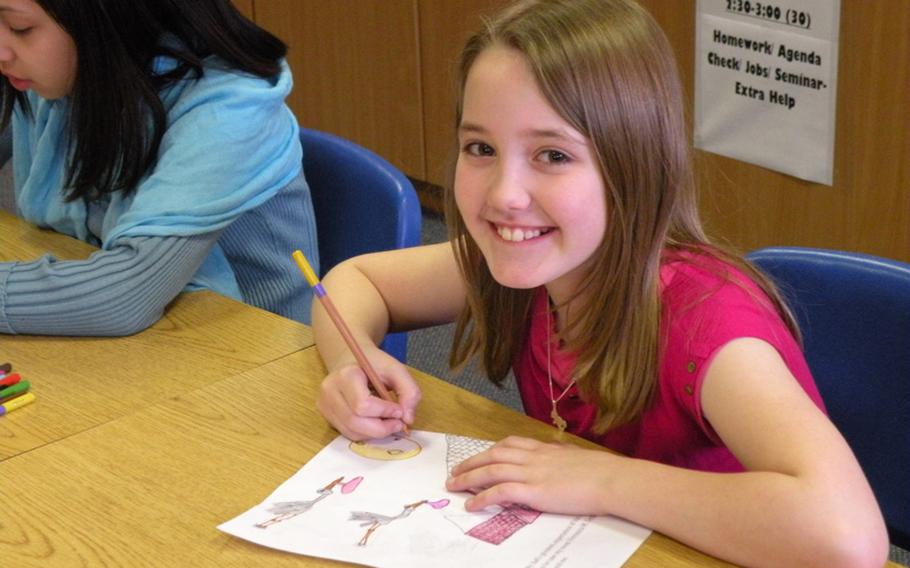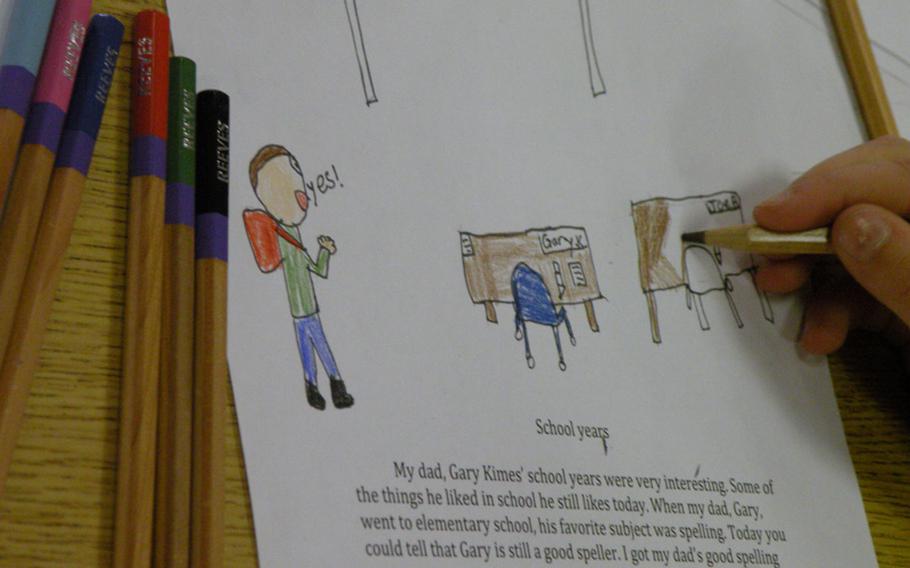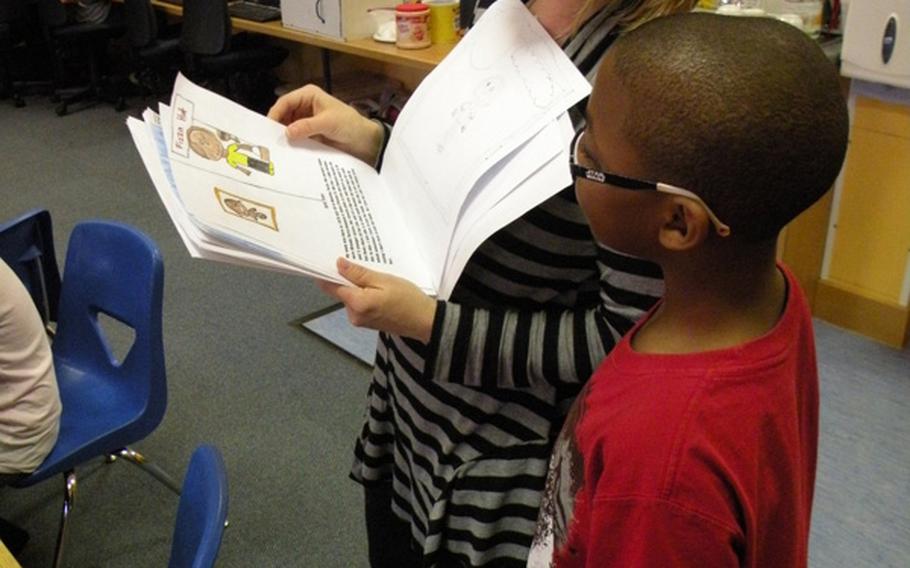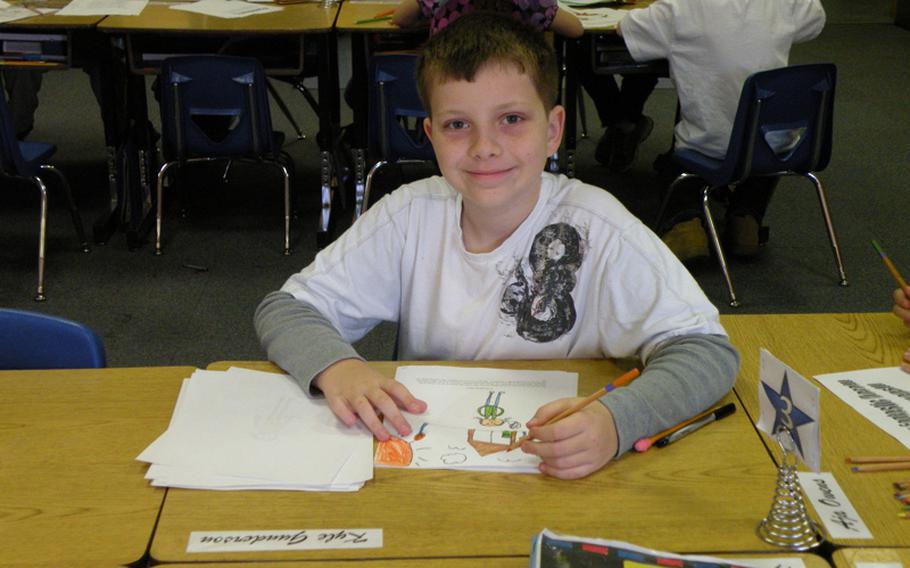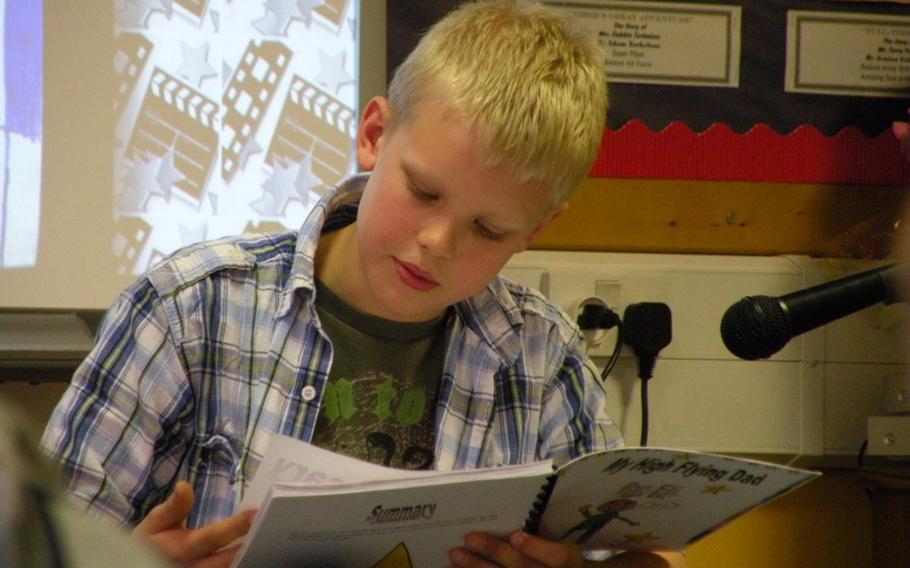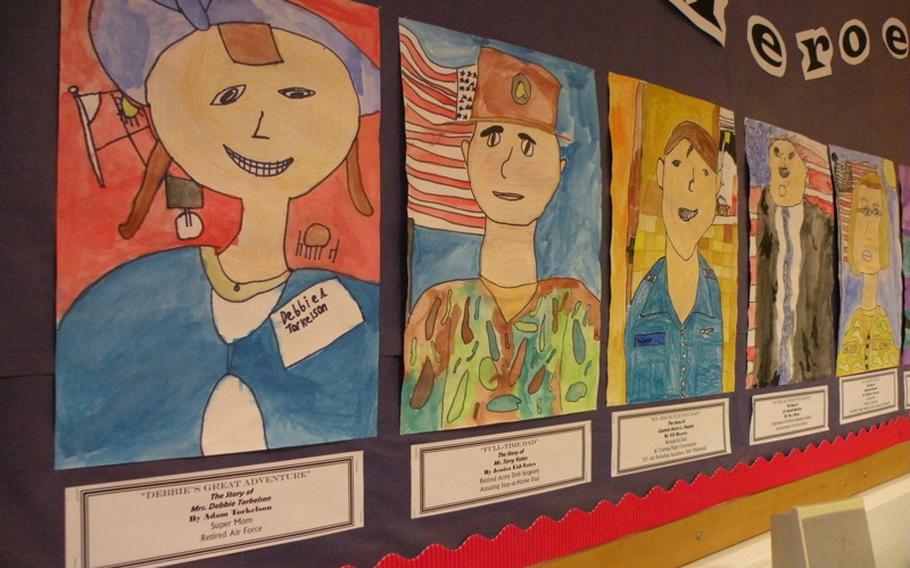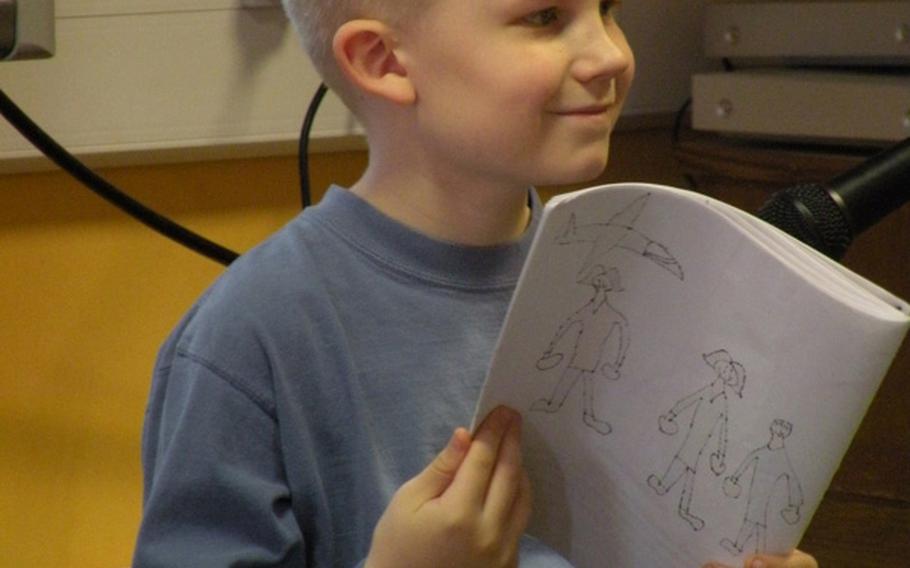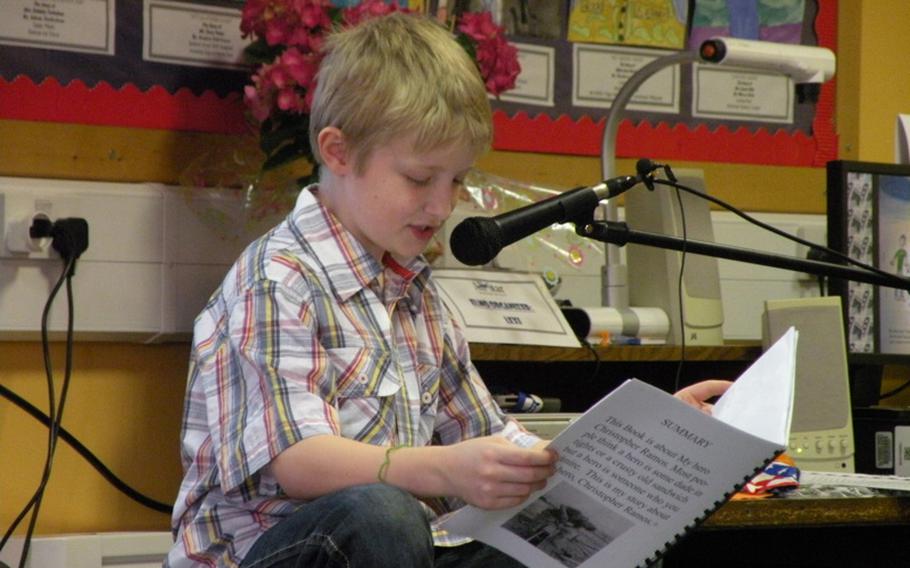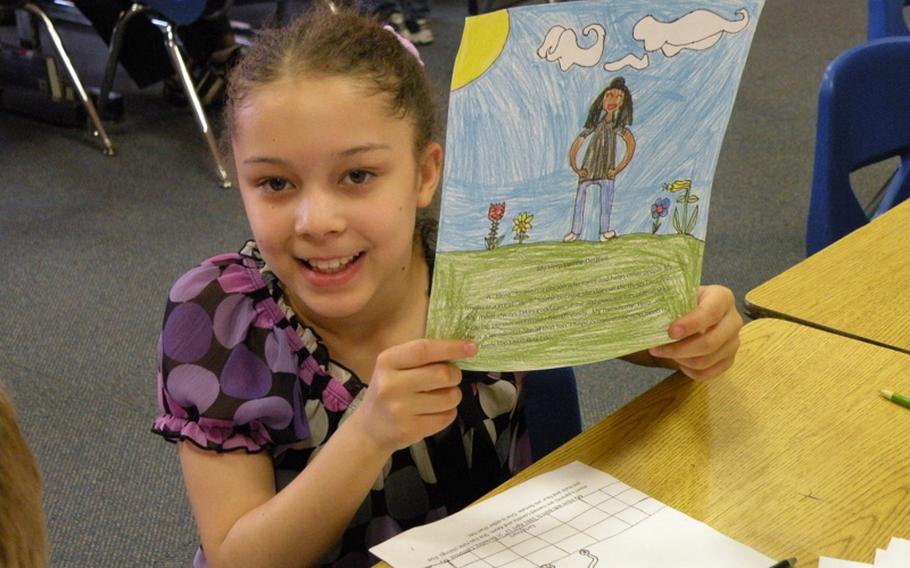 RAF MILDENHALL, England — Underneath a large banner that read "Griffis' Superstars," 22 third- and fourth-graders from Feltwell Elementary School publicly recognized their local heroes during an authors tea with family and friends.
And when the children read their reports on who their heroes were and why they were chosen, it ended up many had selected their own parents. The result was a touching and emotional presentation that brought tears and laughter to many of those gathered earlier this month in the classroom of Karen Griffis.
Student Ashlyn Gygi titled her book "The Story of MSgt. Chad Gygi." In it, she describes her dad as helpful, smart and focused.
"When he starts something, he doesn't give up," she read to the crowd. "Like when he helped me with my science project. We stayed up till 9 p.m., and thanks to him I had the best one."
Master Sgt. Chad Gygi of RAF Lakenheath's 48th Aircraft Maintenance Squadron said he normally doesn't cry but admitted he teared up during his daughter's reading.
"It's all honest," he said. "It's exactly how they see you. From them, it's just straight-forward."
The children worked on their books for weeks, and contents included a biography, dedication page, author's page and a list of previous books written by the author. Also included were multiple hand-drawn and colored pictures.
While for the most part the messages had a serious and thoughtful tone, several made everyone in the room burst out in laughter.
"The biggest challenge of his life was his mouth," Eoin Ramos declared in his book, "The Story of SMSgt. Christopher Ramos." "A lot of times he said what was on his mind before thinking it through."
Alexis Kimes said her father, Master Sgt. Gary Kimes, 351st Air Refueling Squadron at RAF Mildenhall, is always there for her — and he's always been a good speller. "I got my dad's good-spelling genes," she stated.
Another student, Collin Snowsill, said his mother brings great happiness to his life — and his wardrobe. "I dedicate this book to my mom because she cares for me and loves me very much and buys me clothes," he stated.
His mother, Mary, said his reading made her laugh and cry.
"I learned that he is an amazing kid, and I am so proud of him," she said. "He was brave and funny and so sweet."
To open the presentation, the students joined together to sing "Hero" by Mariah Carey, followed by a slide show in which they defined what the word hero meant to them.
While most students selected their mom or dad, some chose a hero outside their immediate family. One of them, Parker Mixon, picked Tony Mixon, his uncle, who has the genetic disorder neurofibromatosis type 2 and raises money for the cause by running marathons and endurance races.
Griffis, who said she received positive feedback from several parents, had sponsored this event for the last 15 years in the United States, and previously in Misawa, Japan, where she taught at Sollars Elementary School.
She said that six of the children's heroes were deployed, so she videotaped the child's reading and will mail the presentation to the parent.
On the second and final day of readings, the parents and students presented Griffis with a flowering plant and card that read "To our hero. You are amazing. Thank you!"
hodged@estripes.osd.mil