New veterans memorial in Florida opens — 40 feet down in the Gulf of Mexico
by
Corey Dickstein
August 6, 2019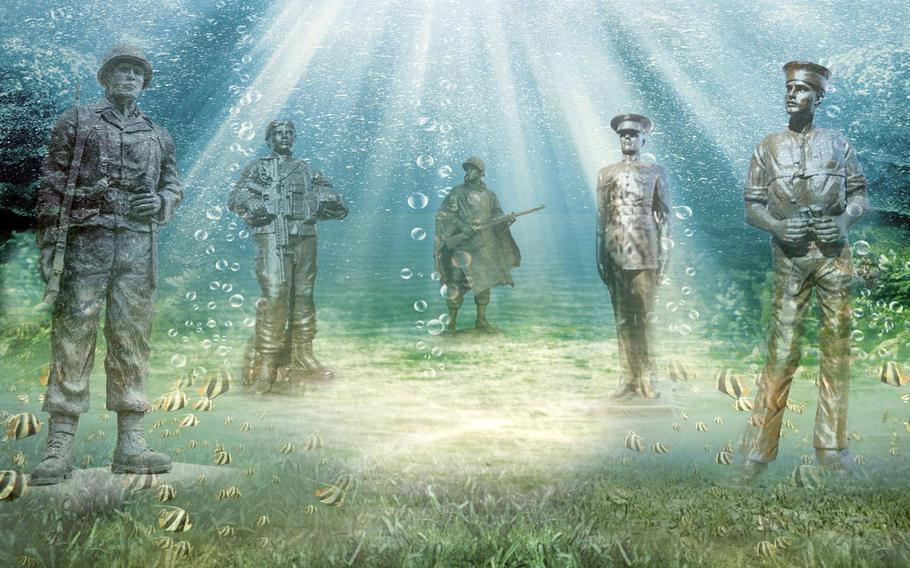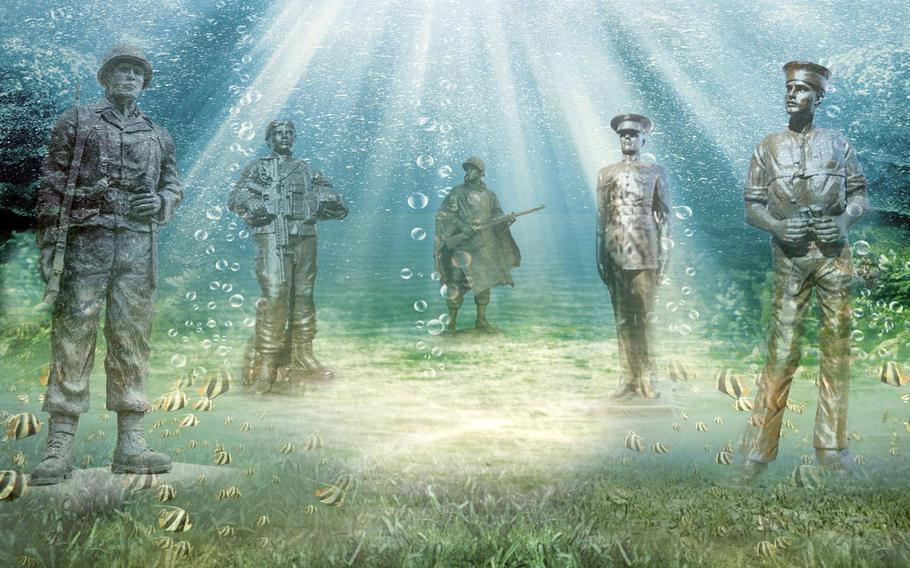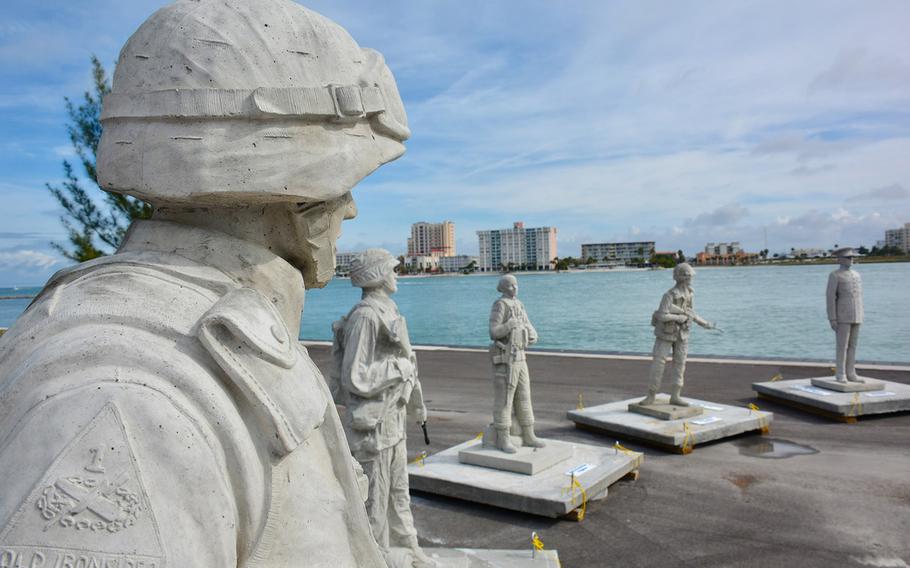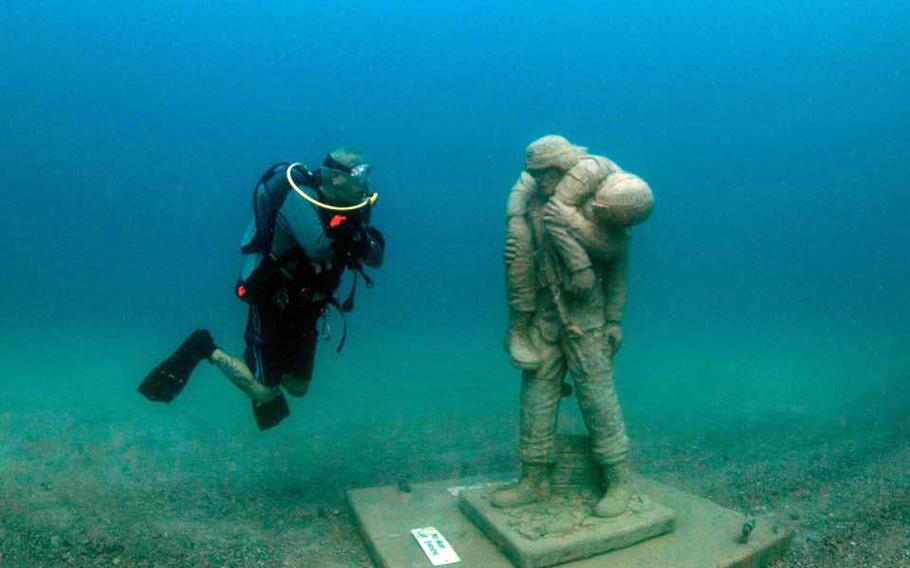 WASHINGTON – The newest memorial in the United States to honor the nation's servicemembers sits 10 miles from Florida's shore and some 40 feet below the surface of the Gulf of Mexico.
Officials gathered on boats above the Circle of Heroes Veterans Memorial on Monday to dedicate the underwater monument to American veterans, completing a ribbon cutting in the Gulf waters to mark the opening of the memorial to the public. After 2½ years of planning and building, a dozen 6-foot tall statues of U.S. servicemen and servicewomen from each of the five military branches now rest on the seabed, west of Dunedin Beach, just north of Clearwater.
The first-of-its-kind underwater dive memorial is free and open to the public – at least to people who can dive, said J.D. White of the Brighter Future Florida nonprofit organization that spearheaded the campaign to build the memorial.
"We're finally done with phase one," White said Tuesday. "It's officially open now. Part of this is tourism, and the other part is creating a lasting organization around this to support our veterans with physical or mental disabilities."
White, who said his role in establishing the memorial has inspired him to learn to dive, envisions working with nonprofits and local dive shops throughout the country to bring veterans – especially ones with disabilities – for therapeutic dives down to the memorial.
Aqua therapy has grown in popularity in recent years to treat service-related disorders, include post-traumatic stress disorder, according to Neysa Grzywa, the director of business operations for the Arizona-based nonprofit Deep Sea Valkyries, who spoke Monday at the dedication.
"When you descend below the waves you enter a world of peace and tranquility," Gryzywa told reporters at the ceremony, according to the Tampa Bay Times. "The sounds of chaos are replaced with nothing but your own breath, reminding you that you're alive and not to waste that miracle on the pain."
For now, the 12 statues depicting troops in wars from Vietnam to Iraq and Afghanistan rest in a 100-foot circle around a five-sided marker bearing emblems of each of the services. White said it will be expanded to 24 statues in the coming 12 to 18 months. The future statues will include servicemembers dating back to World War I.
The memorial was the brainchild of Heyward Mathews, an oceanography professor at St. Petersburg College in Florida, White said. Mathews wanted to create a permanent artificial reef off Florida's coast that would bolster local marine life and honor the nation's veterans.
Mathews enlisted the help of former U.S. Rep. David Jolly, who established Brighter Future Florida with White, his former chief of staff, to help turn that vision into reality.
White said the group is still seeking donors to ensure the remaining statues are built. People interested in donating can do so online at https://brighterfutureflorida.org/
"The second phase is going to take some help to get done," White said. "The statues are going to be built from scratch – one-of-a-kind – and they can take six months to create. We're hoping to get some momentum from completing this first phase … which came out awesome."
dickstein.corey@stripes.com Twitter: @CDickteinDC