National cemeteries plan brief, private ceremonies for Memorial Day
by
Nikki Wentling
May 13, 2020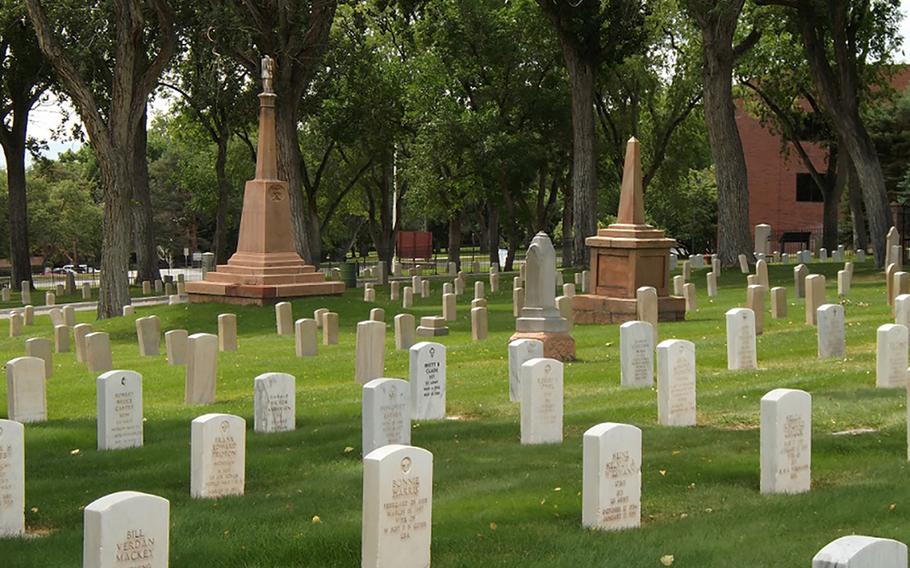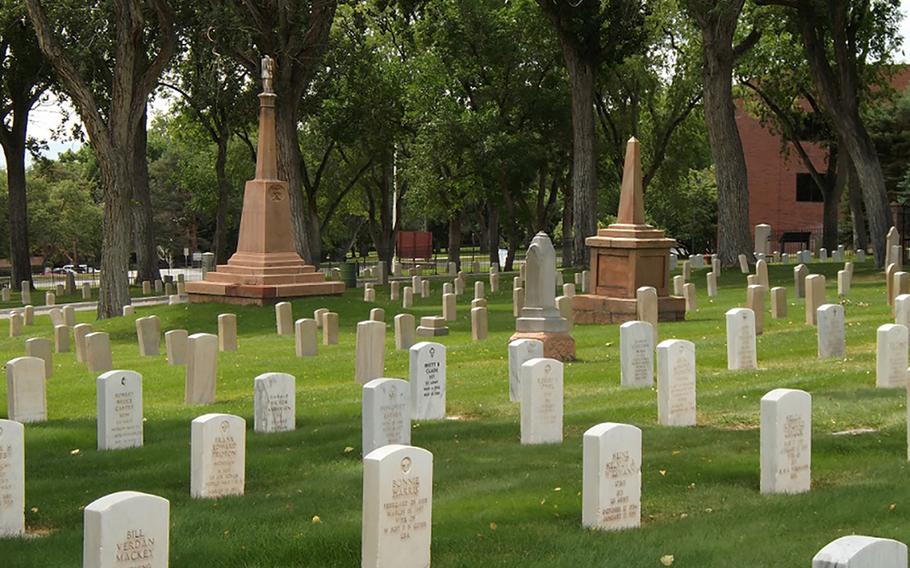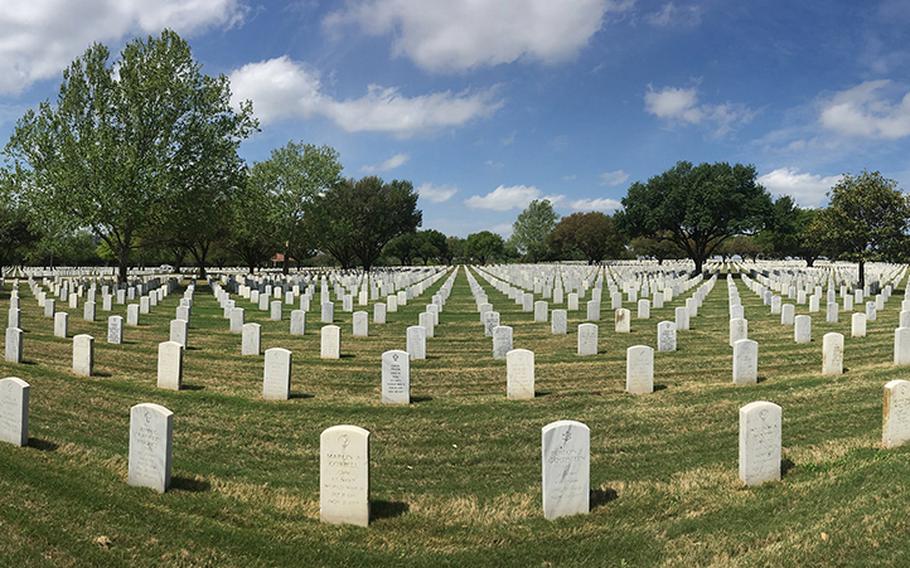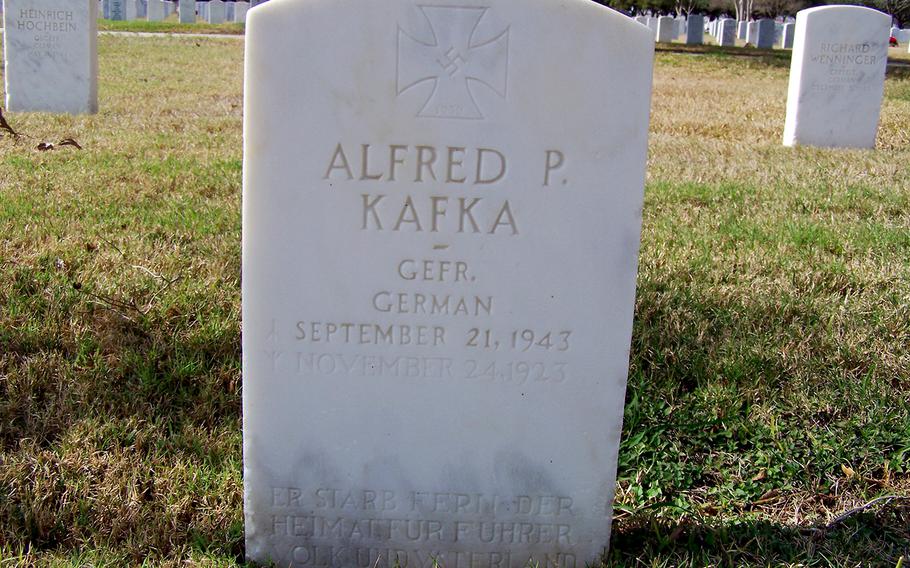 Stars and Stripes is making stories on the coronavirus pandemic available free of charge. See other free reports here. Sign up for our daily coronavirus newsletter here. Please support our journalism with a subscription.
WASHINGTON — National cemeteries will open from dawn to dusk on Memorial Day, but the usual events to honor deceased service members will be brief and closed to the public.
The Department of Veterans Affairs issued guidelines Wednesday about how its 142 national cemeteries should observe Memorial Day, which is May 25. The cemeteries will open for people to visit gravesites, but visitors are asked to distance themselves. The VA is urging people to visit on the Friday, Saturday or Sunday before the holiday to avoid crowds on Memorial Day.
During a typical year, the day is marked with large public gatherings to honor fallen veterans and service members. There are wreath-laying ceremonies, and flags are placed at each gravesite. This year, there will be no flag placements.
The VA advised each national cemetery to hold a brief wreath-laying ceremony, which will include a moment of silence and the playing of Taps. Though the cemeteries will be open, the ceremonies will be closed to the public. Some of them will appear on livestream on the National Cemetery Administration's social media pages.
"This year, by necessity, will be different from past Memorial Day observances," VA Secretary Robert Wilkie said. "While the department can't hold large public ceremonies, VA will still honor veterans and service members with the solemn dignity and respect they have earned through their service and sacrifice."
Wilkie plans to preside over the ceremony at Quantico National Cemetery in Virginia, and Pamela Powers, the VA's acting deputy secretary, will go to Culpeper National Cemetery in Virginia. Randy Reeves, who leads the National Cemetery Administration, will attend the ceremony at the Riverside National Cemetery in California on May 22 and travel to Calverton National Cemetery in New York on May 25.
Arlington National Cemetery, which is under the jurisdiction of the Department of the Army, remains closed to the public. Family pass holders are allowed access to visit gravesites, but they can't congregate in groups of 10 or more and are expected to wear facemasks. The cemetery is expected to issue guidance this week about its plans for Memorial Day. Typically, U.S. presidents participate in a wreath-laying ceremony at Arlington and deliver speeches.
Last month, organizers canceled a Memorial Day motorcycle rally in the nation's capital that was intended to replace the popular Rolling Thunder event. Rolling Thunder, a 32-year-old tradition, attracted hundreds of thousands of participants every Memorial Day weekend. AMVETS planned a similar event, Rolling to Remember, for the weekend of May 23.
Instead of the in-person ride and rally, AMVETS asked motorcyclists to ride 22 miles on May 24 in their local communities, while following social distancing guidelines. The 22 miles recognizes an often-cited statistic that 22 veterans die by suicide every day. Participants can download a phone app titled "REVER" to track and share their ride.
wentling.nikki@stripes.com Twitter: @nikkiwentling