OBITUARY
Marine journalist Steve Stibbens, first to cover the Vietnam War for Stars and Stripes, dies at 84
by
Seth Robson
September 22, 2020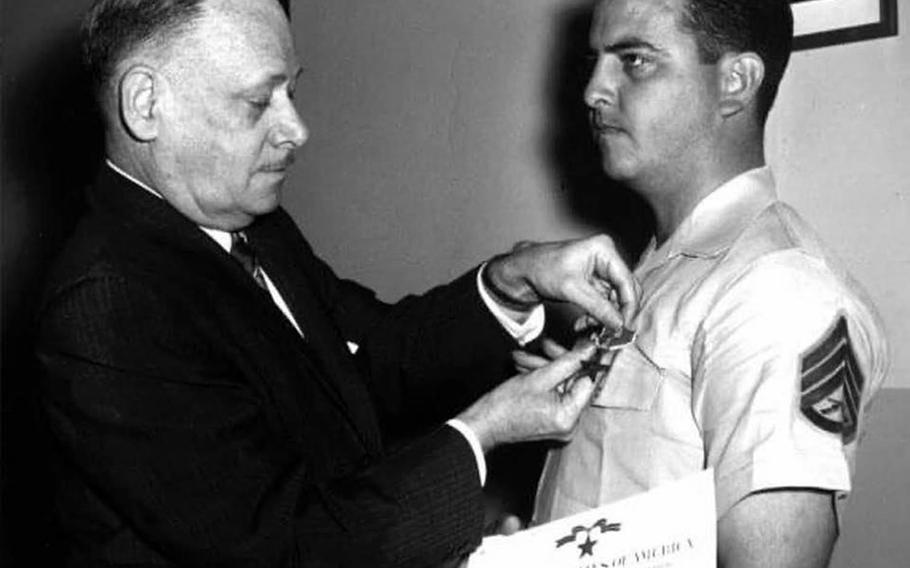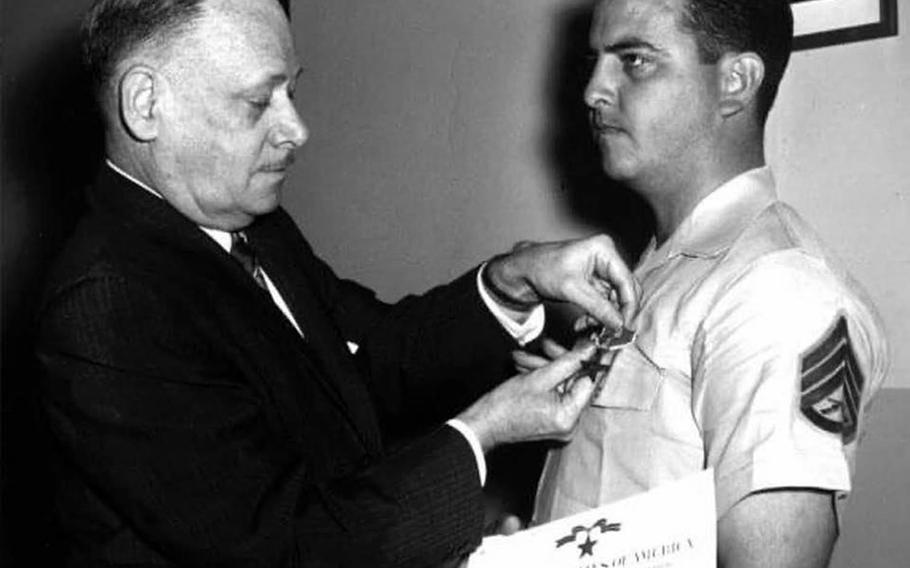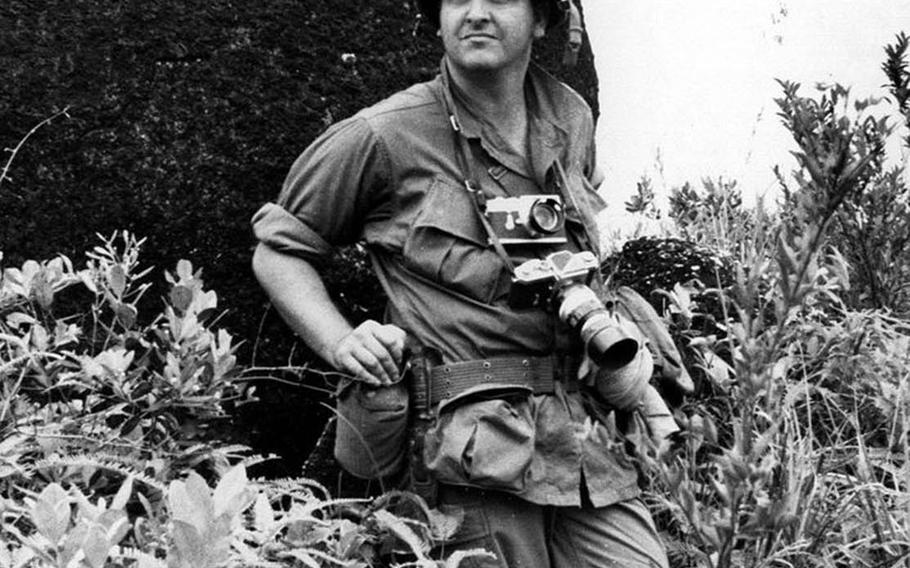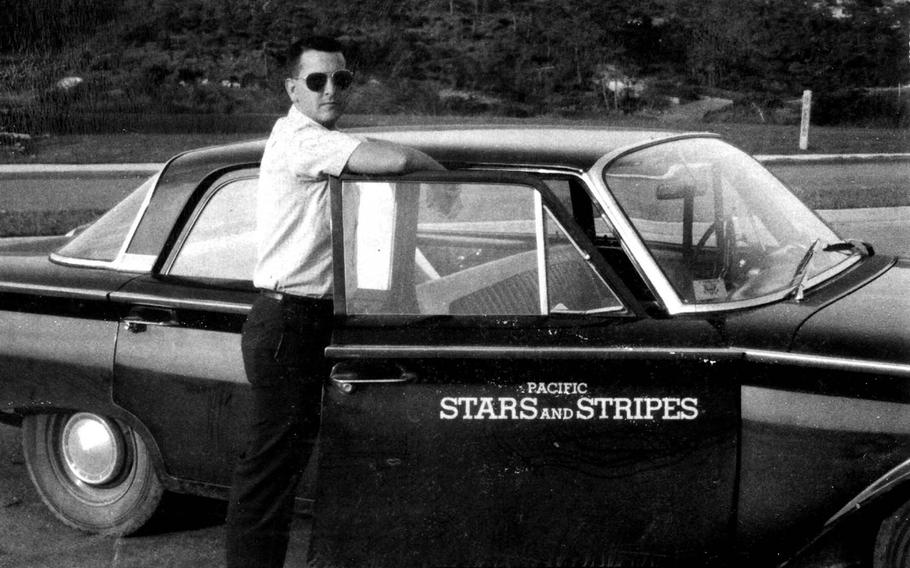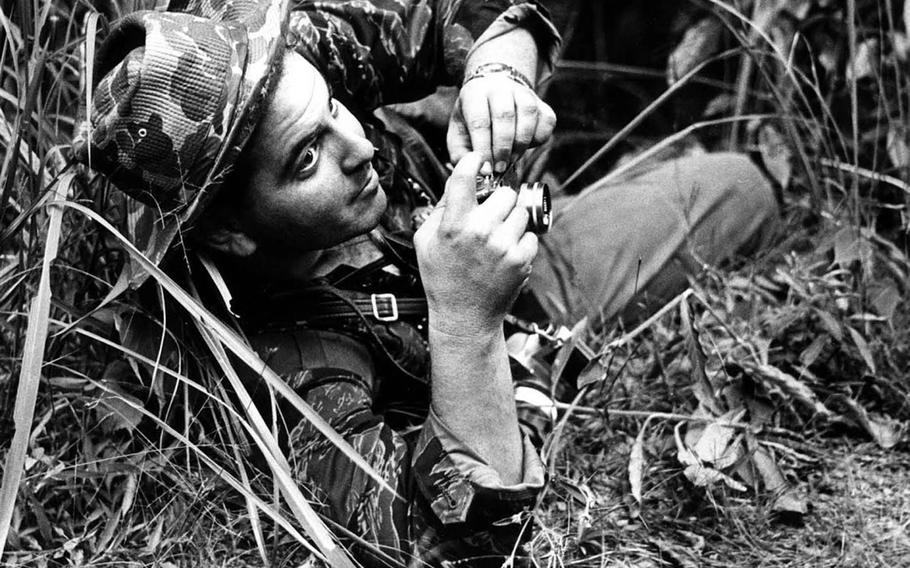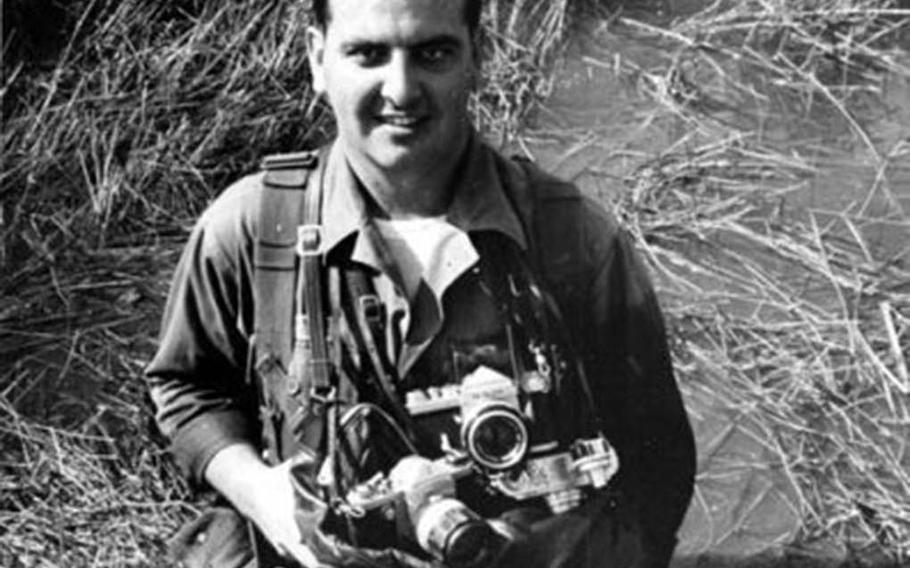 The first Stars and Stripes reporter sent to cover the Vietnam War — Marine Gunnery Sgt. Steve Stibbens — died Saturday in Dallas at age 84.
Stibbens got his start in journalism at age 12 as editor of The Camp Woodland Springs Echo, a mimeographed summer camp newspaper in Texas, according to the United States Marine Corps Combat Correspondents Association and Foundation. He later worked as a $10-a-night proofreader with the Grand Prairie Daily News in Texas before enlisting in the Marines in 1953.
Stibbens, whose real first name was Cecil, picked up the nickname "Steve" at boot camp after visiting a buddy's Russian mother who couldn't pronounce his last name, said his daughter, Suzanne Stibbens, of Arlington, Texas.
His first assignment in uniform was as a clerk in South Korea but he soon became a correspondent with the 1st Marine Division at Camp Pendleton, Calif.
In 1962, Stibbens joined the Pacific Stars and Stripes in Tokyo and was the newspaper's first reporter to set foot in Vietnam later that year.
"Steve roamed the Mekong Delta and the Central Highlands with Army Special Forces 'A teams' and advisers until the Marines arrived in 1965," his biography states.
Stibbens' reports from that time are hardcore combat journalism from the tip of the spear.
For a story headlined, "Special Forces sergeant has nerve-wracking job," from Jan. 15, 1964, he photographed Koho tribesmen crossing a mountain stream and noted the "blood sucking leeches" on surrounding trails.
The report describes a battle with the Viet Cong near Dam Pao in which a bazooka, wielded by a Montagnard, misfired. The error might have saved the life of an American adviser from the Okinawa-based 1st Special Forces Group at whom the bazooka was pointed, Stibbens wrote.
For his work with Stars and Stripes in Vietnam, Stibbens was awarded a Bronze Star with a "V" device. He was named 1963 Military Photographer of the Year, and one of his photographs — showing a weary, unshaven Special Forces soldier — was picked by President Lyndon Johnson as "The President's Choice," according to the biography.
Stibbens loved serving in the Marines, according to his daughter.
"He loved boot camp," Suzanne Stibbens said. "He loved everything about it including the food."
Many of his contemporaries, such as war correspondents Joseph Galloway and Peter Arnett, went on to stellar careers. Stibbens was less known but it didn't bother him, his daughter said.
"In Saigon he and Peter Arnett would go get coffee every morning," Suzanne Stibbens said. "My dad would ask for 'café au lait with milk.' They laughed and told him 'au lait' means with milk."
Stars and Stripes sent Stibbens to the Philippines after he returned from Vietnam. Galloway marked his friend's death on Facebook by reposting photographs, including one of Stibbens, in 1962, with Filipino freedom fighter Emilio Aguinaldo, the country's first president.
"Steve was fine company in a foxhole or a watering hole and we will miss him greatly," Galloway wrote.
In 1964, Stibbens joined Leatherneck Magazine and spent another two years covering the Marines in Vietnam. That year, he again was named Military Photographer of the Year, according to his biography.
Stibbens left active duty in 1966 to join The Associated Press in Mobile, Ala., but continued service in the Marine Corps Reserve.
In early 1967, he was back in Vietnam for another year covering action on the Demilitarized Zone and at Khe Sanh as an AP war correspondent.
He returned to the United States to become the AP's photo editor in Dallas. Other journalism assignments included work as a bureau chief at Gannett's Florida Today in Vero Beach, Fla., and as a reporter at the San Diego Union, the Dallas Times Herald, Newsweek magazine and Texas Business magazine.
Stibbens, whose photographs appear in the Ken Burns' "The Vietnam War" TV documentary, wrote a book about the first helicopter unit in Vietnam: "Knights Over the Delta: An Oral History of the 114th Aviation Company in Vietnam, 1963-72."
But the veteran newsman, whose wife of 51 years, Lucy, died in 2010, didn't talk much about the war or its controversies, according to his daughter.
"He didn't have political opinions," Suzanne Stibbens said. "He did his job. It was always the relationships with people. That was what he was about."
robson.seth@stripes.com Twitter: @SethRobson1