'Longstanding problems' hindered VA's response to coronavirus pandemic, watchdog says
by
Nikki Wentling
June 9, 2020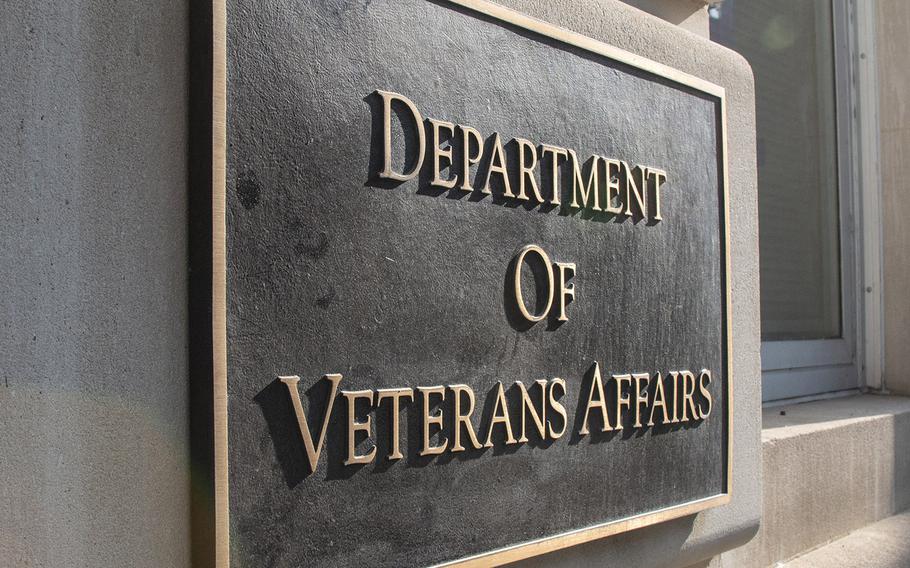 Stars and Stripes is making stories on the coronavirus pandemic available free of charge. See other free reports here. Sign up for our daily coronavirus newsletter here. Please support our journalism with a subscription.
WASHINGTON — An outdated inventory system at the Department of Veterans Affairs stymied its ability to get critical medical supplies, such as masks, during the coronavirus pandemic, the director of a federal watchdog agency said Tuesday.
The Government Accountability Office has reported on the VA's antiquated inventory management system five times since 2015 and issued 40 recommendations for the department to fix it. Attempts to improve the system have been delayed multiple times and likely won't be done for several more years, said Shelby Oakley, a director with the GAO.
Global supply chain problems at the start of the pandemic affected the VA, as it did most private-sector hospitals, Oakley said. However, "longstanding problems" at the department added more barriers for the VA to get what it needed.
"VA experienced difficulty obtaining several types of supplies needed to protect its front-line workforce during the COVID-19 response, ranging from N95 masks to isolation gowns," Oakley said. "This situation put stress on an already overburdened acquisition and logistics workforce."
Oakley testified Tuesday during a hearing of the Senate Veterans' Affairs Committee. Senators brought Oakley, along with VA health officials, to Capitol Hill to question them about improving the department's supply chain. In March and early April — while VA nurses and other medical workers protested that a lack of personal protective equipment created dangerous working environments at hospitals nationwide — VA officials insisted there was no shortage. They later admitted their supply chain was strained and they had taken steps to ration masks.
Richard Stone, the leader of the VA health care system, said Tuesday that "no facility at VA ever ran out of protective equipment." The department is working to gather as many supplies as possible in case of a second wave of the virus, he said.
As of now, all VA hospitals have a 30-day supply of personal protective equipment, Stone said. His goal is to secure a 60-day supply. If there is a second wave of the coronavirus, facilities will need a six-month supply of equipment on hand.
"We are working hard every day to pull material in and sustain operations, and we can't let down," said Deborah Kramer, the VA's acting undersecretary for health for support services. "The current supply chain is still struggling."
Because of its outdated system, the VA had no way to identify at the start of the pandemic which of its hospitals faced supply shortages. The department set up a system in which employees must manually send updates on equipment levels to VA leadership every day.
The department will likely rely on its outdated inventory system "for the foreseeable future," Oakley said. While the VA is working with the Defense Department to build a new inventory system, it's not expected to be fully implemented for seven more years.
Stone and Kramer confirmed the timeline Tuesday. Under questioning from Sen. Jon Tester, D-Mont., Kramer said it could be possible to shorten the implementation to five years.
"Boy, is that ever too long," Tester said. "In the next seven years, there could be another pandemic, and there's the possibility of a second wave. There's all sorts of bad crap that could happen."
Sen. Marsha Blackburn, R-Tenn., said, "Your seven-year implementation timeline is just way too long. That means the job is never going to get done."
The VA planned to implement a new system at three hospitals in mid-to-late 2019. However, information technology issues led to delays, and the system still hasn't been established at those locations, Oakley testified.
"It will take many years for VA to put in place a modern supply chain management system that would position it to provide the most efficient and effective service to our nation's veterans," she said.
As of Tuesday, 1,400 VA patients and 33 employees had died of the coronavirus. The department reported more than 16,000 cases of the virus among its patients, 13,000 of whom have recovered.
Wentling.nikki.m@stripes.com Twitter: @nikkiwentling