Lawmakers blast VA for estimate of years needed to change 'inconsistent' sexual harassment policies
by
Nikki Wentling
July 22, 2020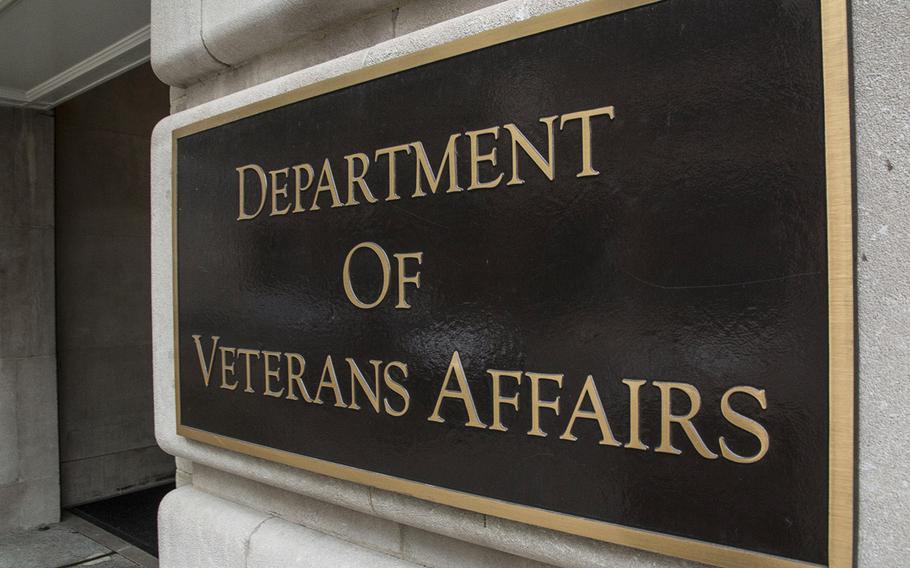 WASHINGTON – House lawmakers blasted the Department of Veterans Affairs on Wednesday after officials estimated it would take years to fix the way the VA handles allegations of sexual harassment among its workforce.
The Government Accountability Office reported last week that an estimated 14% of male employees and 26% of female employees experienced sexual harassment from 2014 to 2016 – a "relatively high" percentage among federal agencies. The department has "inconsistent and incomplete" policies to prevent and address harassment, the GAO found, and the VA isn't collecting enough data about allegations. Required training for VA employees lacks information about identifying and addressing sexual harassment.
The Women Veterans Task Force and the Subcommittee on Oversight and Investigations – part of the House Committee on Veterans' Affairs – held a joint hearing Wednesday to question VA officials about the findings.
"It's a bit depressing. When I joined the committee in 2013, this was one of the very first issues we addressed. Change has been slow coming to the VA," said Rep. Ann Kuster, D-N.H. "Here's the bottom line: People who go into public service to care for our veterans deserve so much better. The VA simply cannot serve our veterans effectively when staff and patients are victimized at such a pervasive rate."
Rep. Mark Takano, D-Calif., chairman of the House Committee on Veterans' Affairs, said some of the findings echoed a similar report by the GAO in 1993 – 27 years ago.
Similar to the 1993 report, the GAO found that VA headquarters doesn't collect data about sexual assault allegations and "is not aware" of the number of complaints across the agency.
"I'm growing impatient with this," Takano said.
Takano, Kuster and seven other lawmakers – Democrats and Republicans – sent a letter to VA Secretary Robert Wilkie after the GAO's latest report. They asked that he implement the GAO's recommendations without delay.
In particular, the lawmakers took issue with the VA's estimate that it would take at least four years – until 2024 or longer – to complete one of the recommendations. The GAO found a conflict of interest in how sexual harassment allegations are reported. The GAO suggested the department realign its equal employment opportunity managers, who take the complaints, to report directly to the VA's Office of Resolution Management. Currently, the managers hear sexual assault allegations and oversee personnel decisions, such as promotions and dismissals.
Pamela Powers, acting deputy secretary of the VA, said Wednesday that the process would require realigning 134 employees from the Veterans Health Administration to the Office of Resolution Management, "which takes time," she said.
"I still think we can do better than 2024," said Rep. Chris Pappas, D-N.H. "People are waiting, and people are experiencing harassment today. I think four years is too long."
Wentling.nikki@stripes.com Twitter: @nikkiwentling