'I feel like I lost my blood brother': Medal of Honor recipient remembered by Afghan forces as a great warrior
by
J.P. Lawrence
May 15, 2020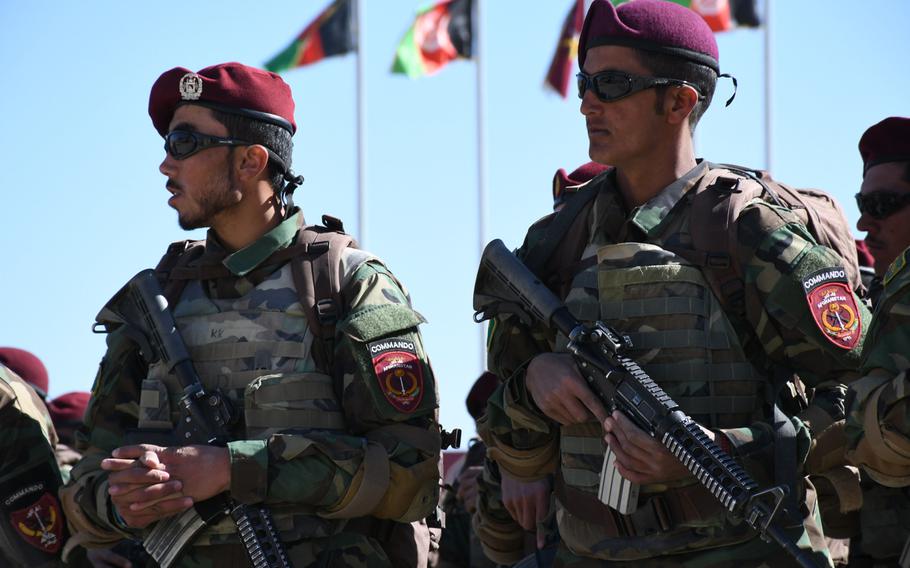 KABUL, Afghanistan — Green Beret medic and Medal of Honor recipient Ronald Shurer was remembered Friday by Afghans who fought alongside him as a brave soldier who helped to establish Afghanistan's special operations units.
"I feel like I lost my blood brother," said Bahroz Mohmand, who served as an interpreter during the fierce, six-hour Battle of Shok Valley, for which Shurer received the Medal of Honor.
"Ron was a great warrior. His legacy in Afghanistan is that he trained the first commando battalion and made them an example for the rest of the army," Mohmand said.
Shurer, 41, died Thursday after a long battle with lung cancer.
He received the military's highest decoration in 2018 for aiding the wounded during the April 6, 2008, battle in the country's eastern Nuristan province.
"We started in 2007 with one special forces battalion, but now we have an entire corps of thousands and they are the elite, most well-trained forces, capable of fighting terrorism," said Lt. Gen. Farid Ahmadi, head of Afghan army special operations.
"It was all because of the great help from those U.S. Green Berets," said Ahmadi, who led the commandos who fought at Shok Valley.
Shurer and his team joined 100 Afghans for the battle against an insurgent group.
While treating the wounded, Shurer was hit twice by fire — once in the arm and once to his helmet. On the way back down the mountain, he used his body to shield the wounded, his Medal of Honor citation said.
While Shurer has said he merely did what he could that day in 2008, another Afghan who fought alongside him credited him with much more.
"He was a help for the commandos, and for our nation," said Brig. Gen. Abdul Mateen Sulaimankhail, who was a company commander during the battle.
Zubair Babakarkhail contributed to this report.
lawrence.jp@stripes.com Twitter: @jplawrence3