Honor Flight Network cancels trips to DC through August
by
Nikki Wentling
May 14, 2020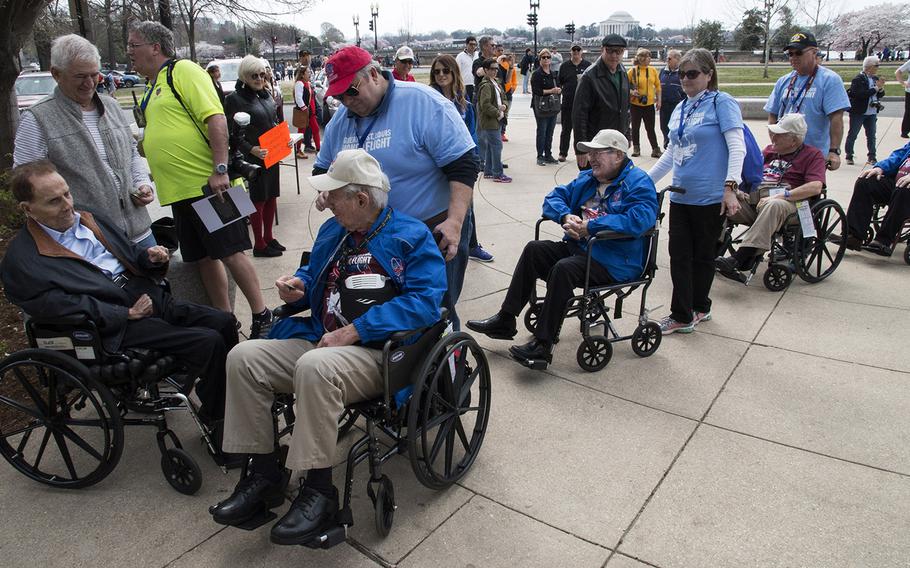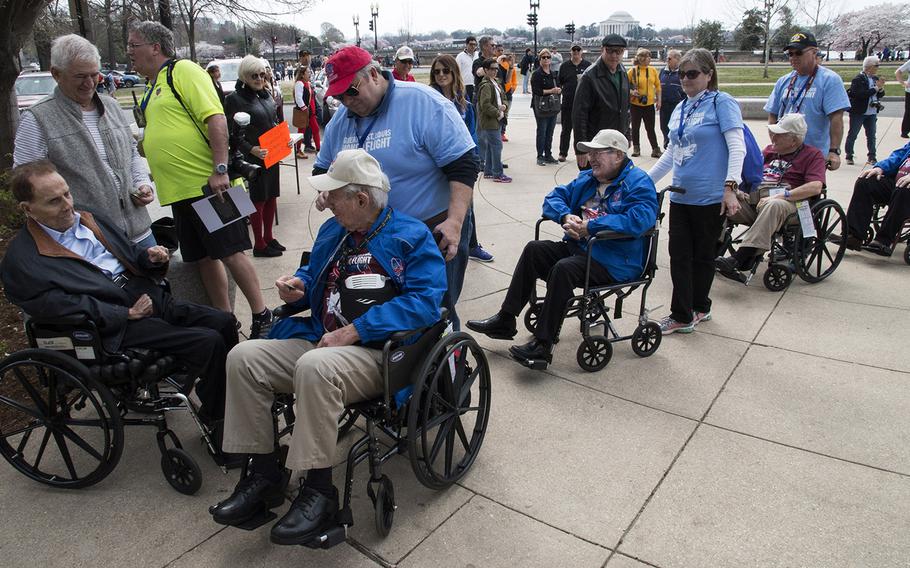 Stars and Stripes is making stories on the coronavirus pandemic available free of charge. See other free reports here. Sign up for our daily coronavirus newsletter here. Please support our journalism with a subscription.
WASHINGTON – The Honor Flight Network, which sends veterans to tour the war memorials in Washington, D.C., said Thursday that it would cancel trips to the nation's capital through the end of August.
The network originally canceled trips through April 30 and later extended the cancellations through June, saying at the time that 170 flights were affected. The board of directors that governs the network decided to make another extension, citing the stay-at-home orders that remain in effect in Washington and nearby counties in Virginia and Maryland.
Though some states have begun to lift their stay-at-home orders, D.C. Mayor Muriel Bowser announced Wednesday that she extended the district's order through June 8. The city is lagging on coronavirus testing and hasn't slowed the spread of infections enough to reopen, she said.
The Centers for Disease Control and Prevention has recommended people at higher risk for the disease, including older adults and people with chronic medical conditions, avoid nonessential travel. Priority for the honor flights is often given to terminally ill and older veterans.
"Honor Flight trips are often a once-in-a-lifetime opportunity for America's veterans, so the organization does its best to keep all trips on time and on schedule," Honor Flight Network said in a statement when it first canceled flights. "At the same time, Honor Flight's highest priority during trips is to maintain the veterans' safety."
It was not immediately known Thursday how many additional flights would be canceled because of the extension through August.
wentling.nikki@stripes.com Twitter: @nikkiwentling