Gen. John Abrams, retired TRADOC commander from a family of generals, dies at 71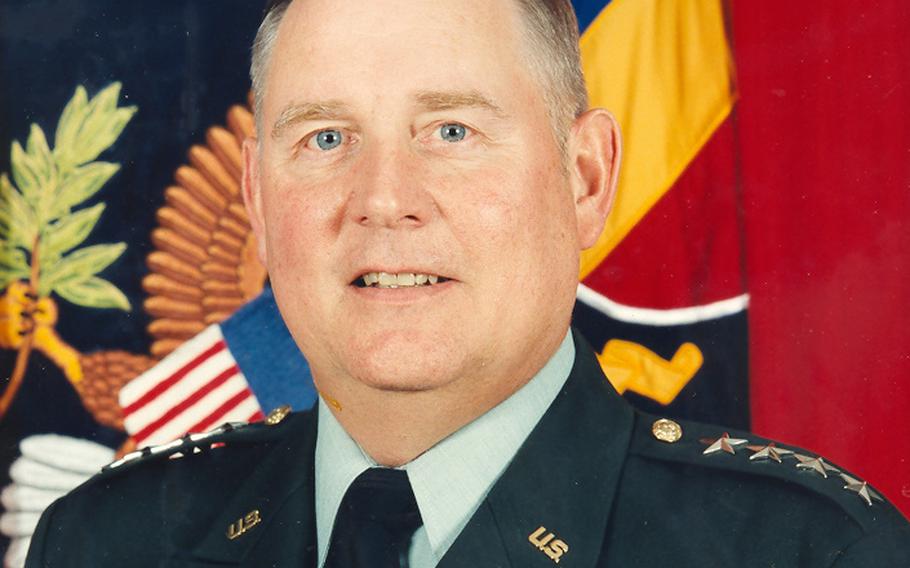 Retired Gen. John N. Abrams, the former commanding general of U.S. Army Training and Doctrine Command, died Monday. He was 71.
Abrams, who enlisted in the Army in 1966, came from a military family. His father was Gen. Creighton Abrams, an Army chief of staff who died in 1974, and his brothers are Gen. Robert B. Abrams, the current U.S. Army Forces Command commanding general, and retired Brig. Gen. Creighton W. Abrams Jr., now with the National Museum of the United States Army, according to the Association of the United States Army.
During Abrams' nearly 40-year Army career, he commanded V Corps — as did his father — and also commanded the 2nd Infantry Division, the 11th Armored Cavalry Regiment and Joint Task Force Kuwait, the association said.
Abrams joined TRADOC in 1998 and retired in 2002 as commanding general. After retiring from the military, he founded a consulting and technology company and worked as a military analyst for The Associated Press.