From puppies to alums: WCC celebrates recent graduating class of service dogs
by
Meredith Tibbetts
October 9, 2017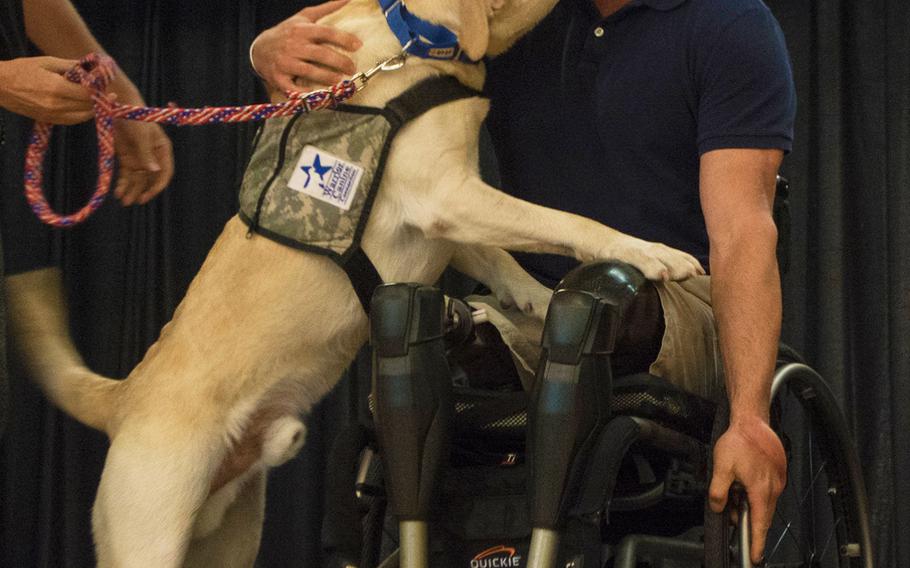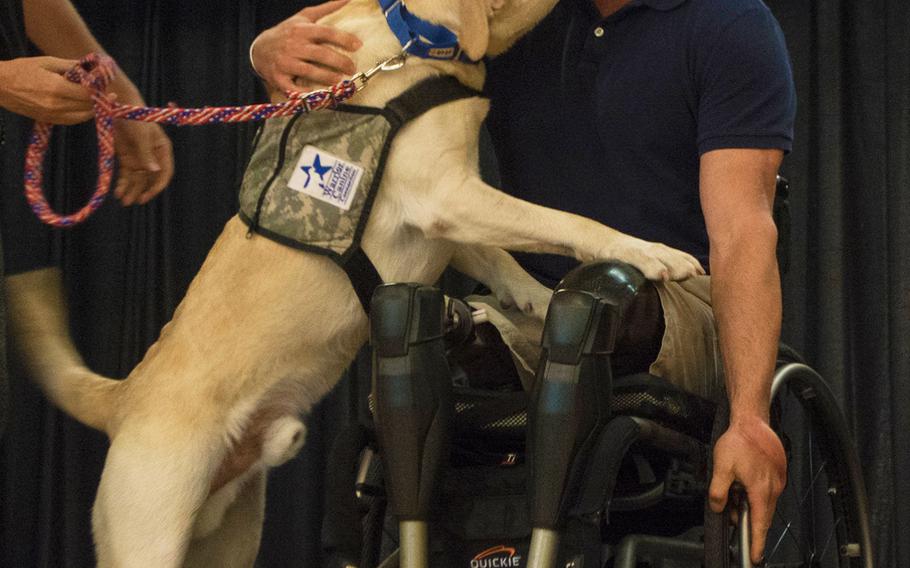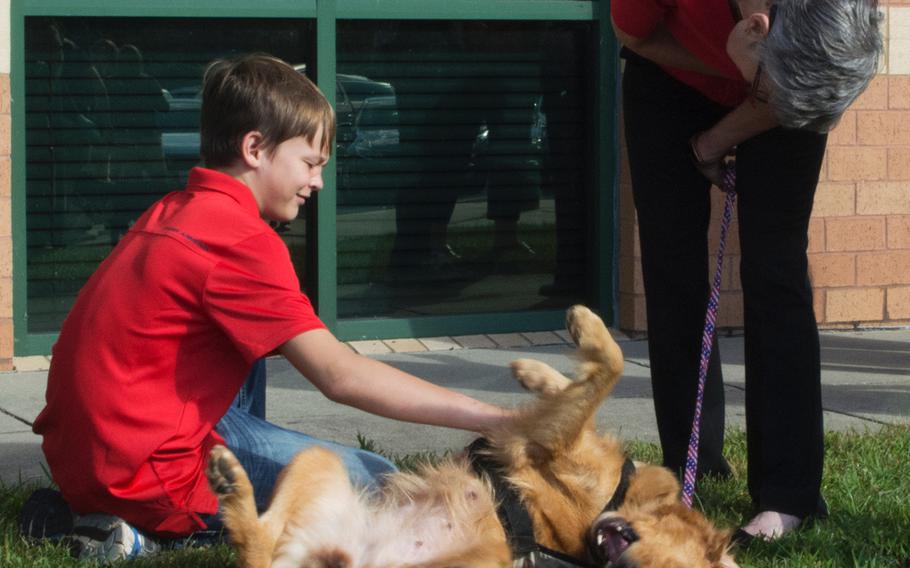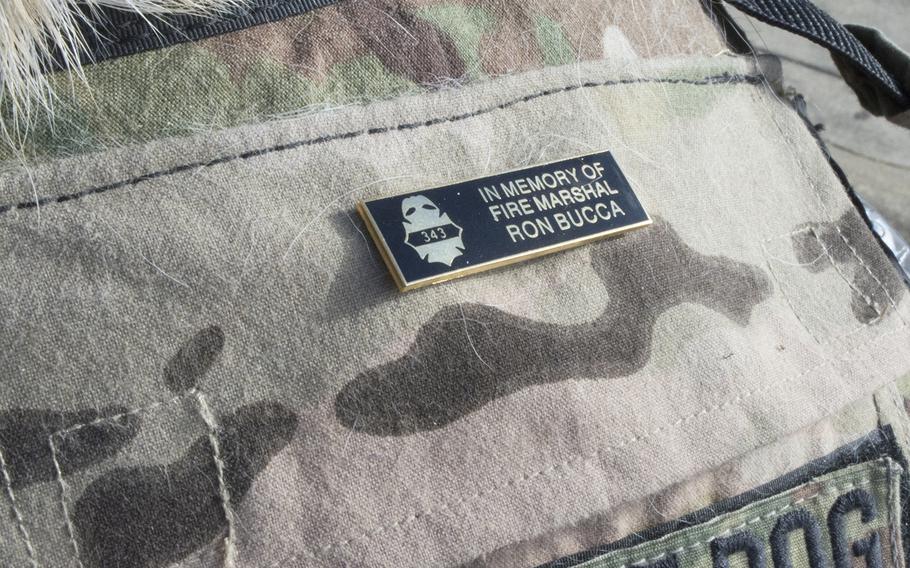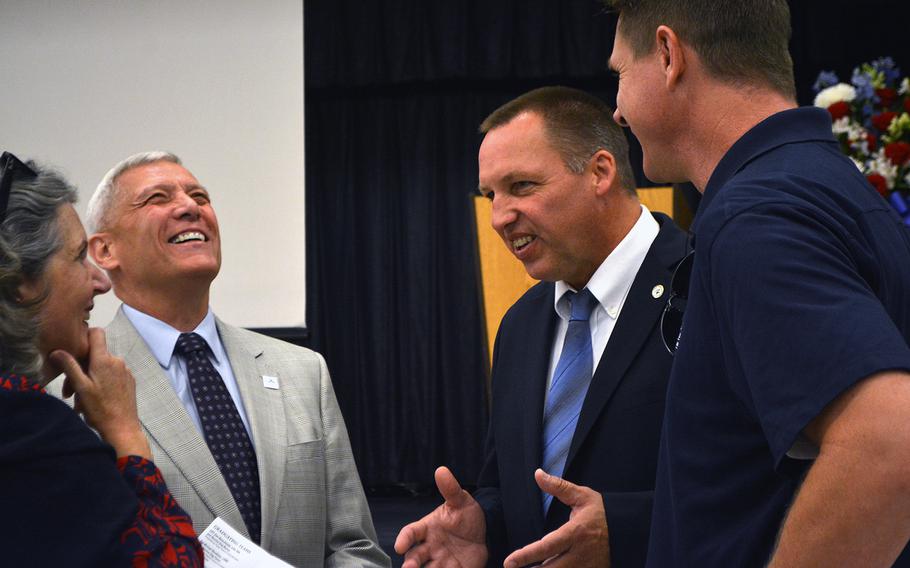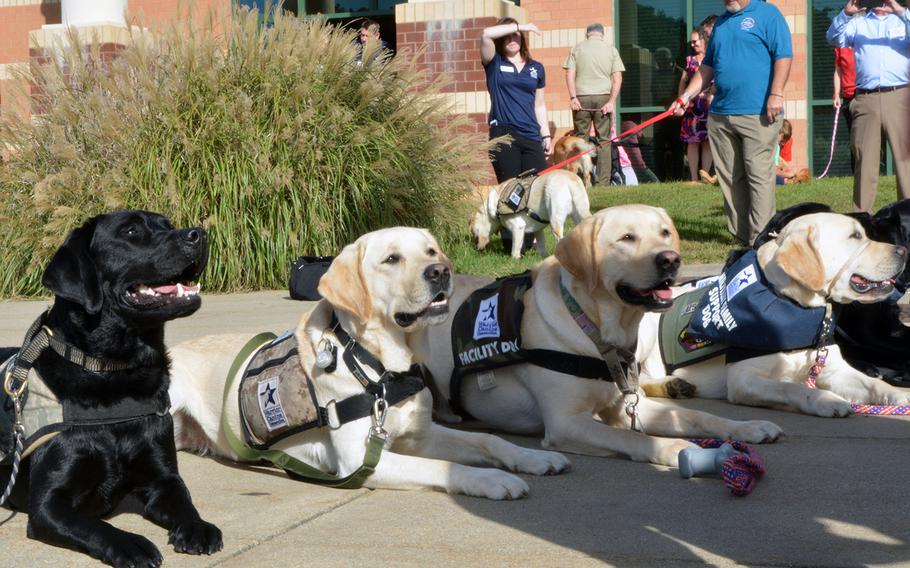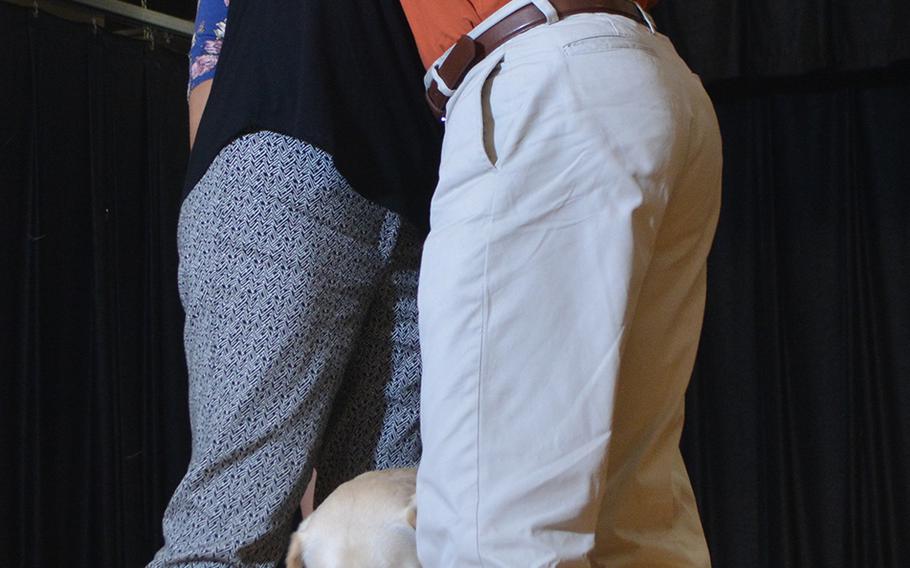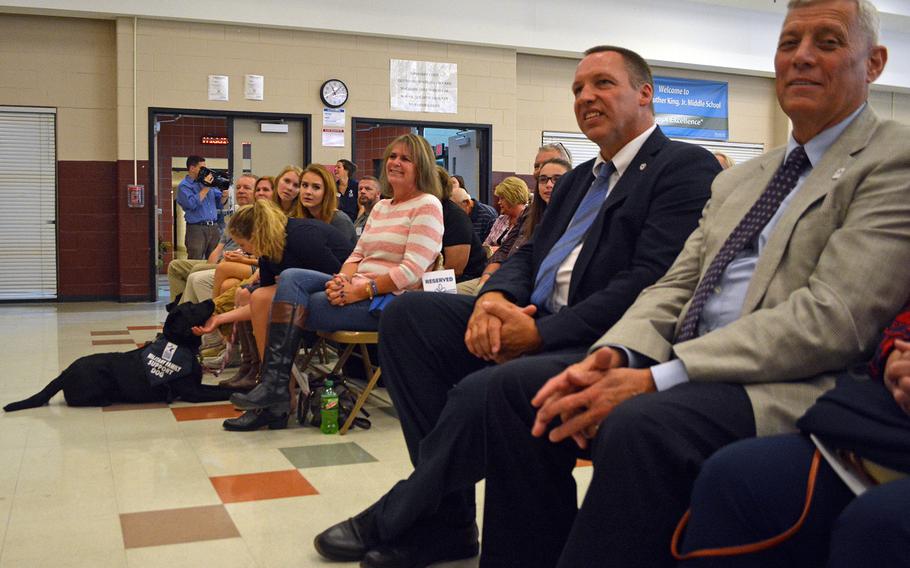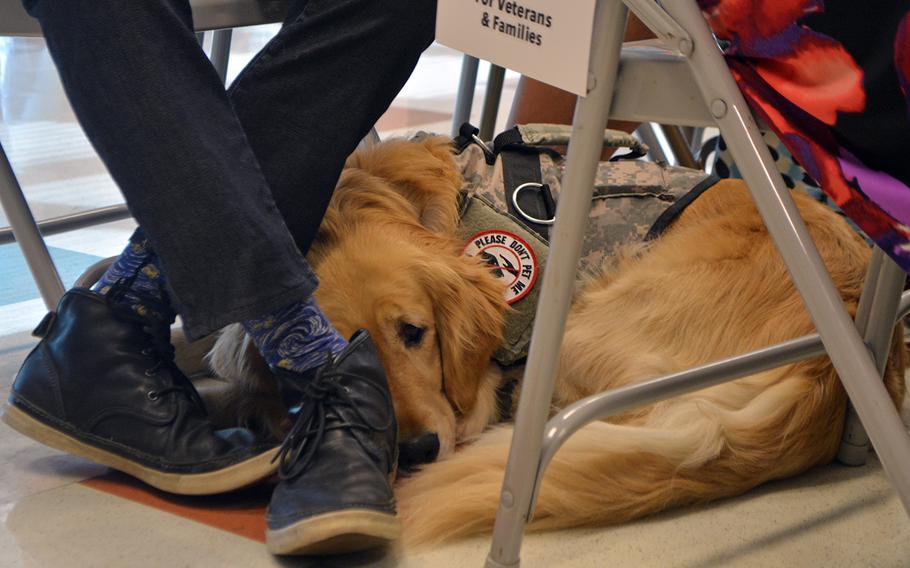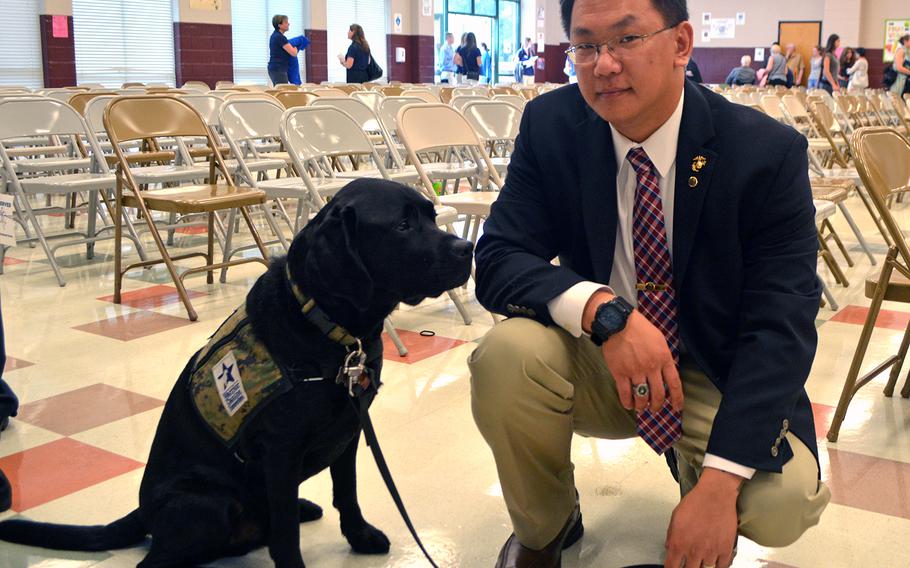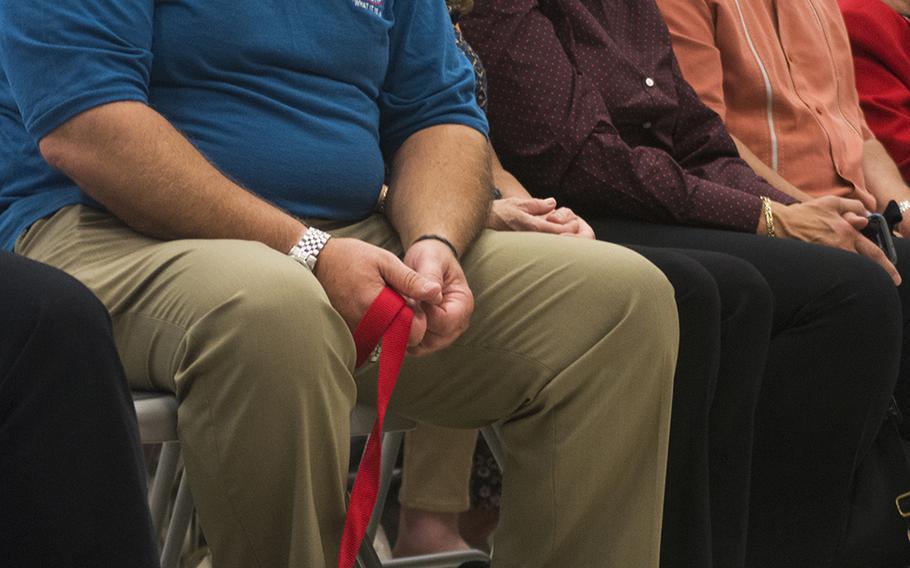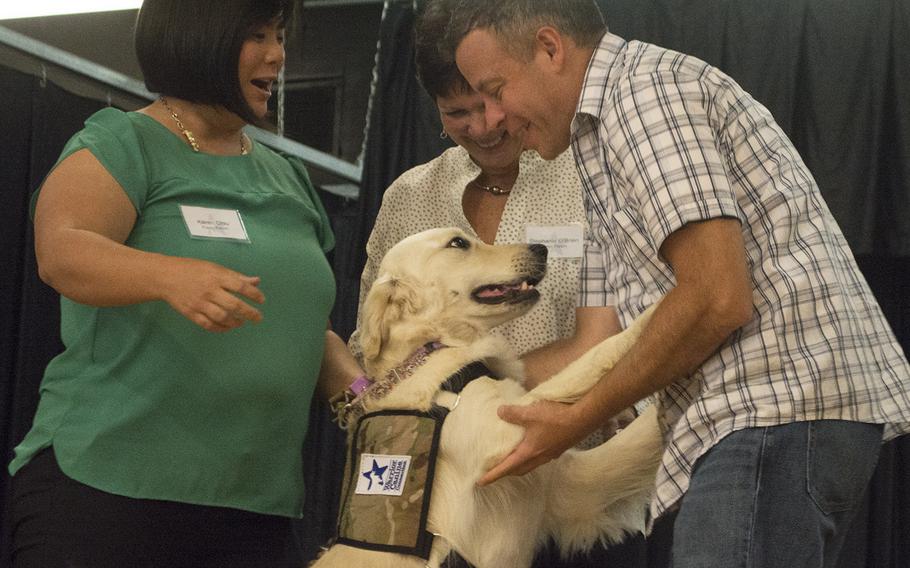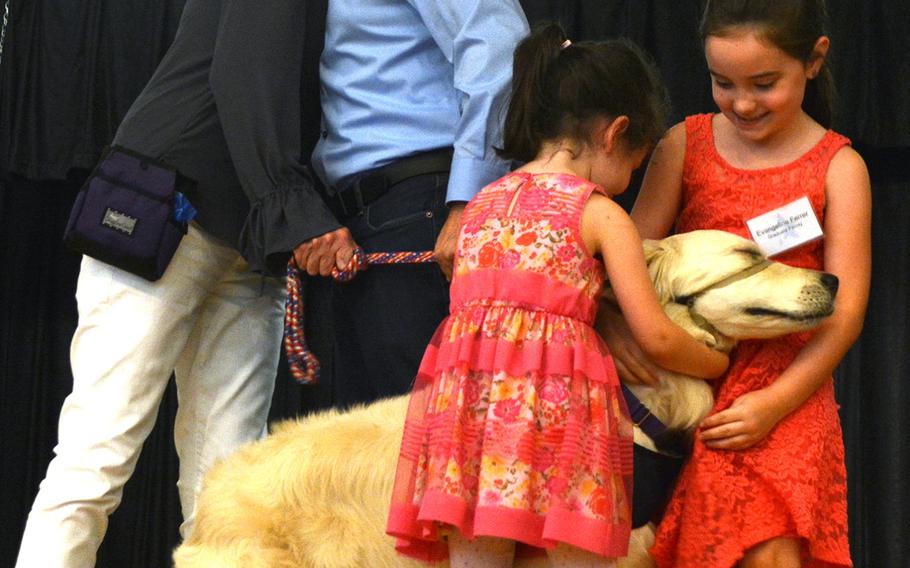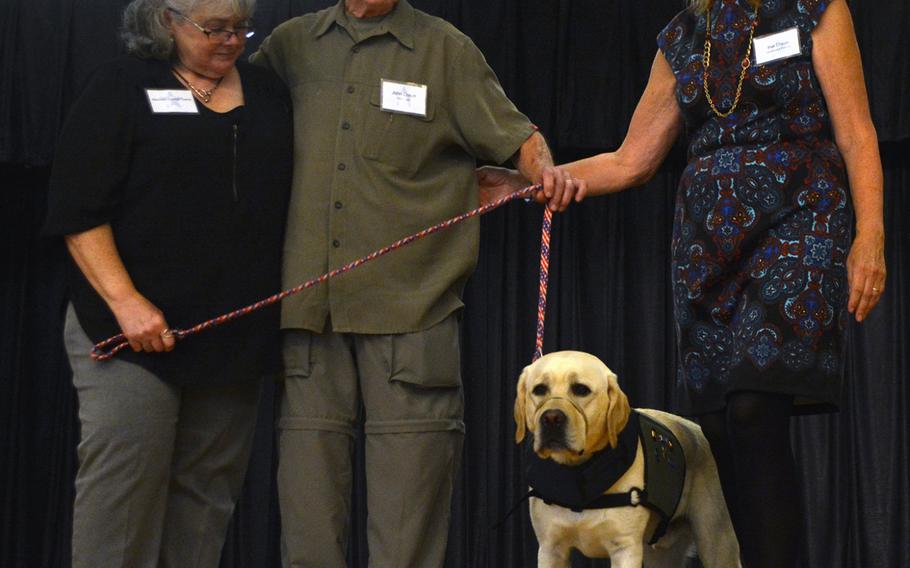 GERMANTOWN, Md. — They waited for months, and finally it was time for the veterans to receive the newest addition to their families.
More than 20 therapy and service dogs "graduated" from the Warrior Canine Connection on Saturday at Germantown, near the group's headquarters in Boyds.
After training for more than two years while living with their "puppy parents," all the dogs are now with specific veterans they were trained to help.
"There's something special about being around dogs. They bring out the best in people," retired Gen. John Paxton Jr. said during the ceremony.
Though they have been training for years, the dogs aren't actually paired with their veterans until a few months before graduation while they were undergoing advanced training. Some of the dogs have been living with their veteran family for a few months, others more recently. All the other dogs, such as ambassadors and military family support dogs, were officially handed over on Saturday.
Among the service dogs trained was Tamer, named after retired Gen. James Amos, the former Marine Corps commandant whose nickname was Tamer.
Retired Marine Sgt. Michael Boudreau, 30, first met Tamer last June. Before that, Boudreau worked with several different dogs before he and Warrior Canine Connection found a match.
"I have PTSD and I have back and knee issues, so Tamer helps me pick up things or he'll open and close drawers (for me)," Boudreau said, adding that Tamer will also help him navigate the Washington area's Metro system.
"Sometimes I'll drop my Metro (fare) card, and it's a little much for me to pick it up. So (Tamer) will pick it up and give it back to me.
"When my PTSD acts up, he'll nudge me or put his chin in my lap. I had one instance where I was freaking out, and he wouldn't leave me alone," Boudreau said. "He chased me around the house, and everywhere I went, he tried to jump on me. He just tried not to leave me to my own devices."
Boudreau was an engineer mechanic while he was deployed.
He volunteered for deployment three times between 2006-2011; in 2007 and 2009 he was in Iraq, and 2010 he was in Afghanistan.
"I take medication for my PTSD, it helps me," he said. "But it dulls your mind so much I can't do my work. At the beginning of the day I have to make that choice: Do I want to work, or do I want to not deal with my issues? And then therapy, I do therapy on a weekly basis. If things build up, you have to wait until the next following Monday. So having a service dog is good, it's constant comfort.
"I was a sergeant. I had a bunch of Marines under me. You learn to be a really good baby sitter to a certain point. Sometimes when I'm in public and I get overwhelmed, in my mind it's more about making sure Tamer is all right and making sure Tamer isn't getting in trouble. In a way, that alleviates my stress."
Boudreau, who is married and has a son, isn't too worried about his new companion fitting in. Tamer is already good buddies with his young son (and knows where to sit when his son is in the high chair for fallen food).
"Deep down, Tamer is a Marine too," Boudreau said.
"We all have a love in our heart for anyone who serves, regardless of branch of service or grade or MOS. After they serve you want to make sure they have a great life ahead of them, that they land on their feet. The value of an event like today, and the richness of Warrior Canine Connection, is what they do to help servicemembers and their families get back on their feet and back with their life," Paxton said afterward.
Paxton was filling in for Amos, who was unable to attend.
"I think the remarkable piece is the emotional and the social aspect here," Paxton said. "When they teach you to be able to feel comfortable in a crowd. To talk to other people. To relax before you say something and not scream. It's the dog that helps you take that deep breath and think about what's going on and adjust to the situation."
For more information on the Warrior Canine Connection, visit their website.
tibbetts.meredith@stripes.com Twitter: @mjtibbs