Former West Virginia VA doctor charged with sexually abusing several patients
---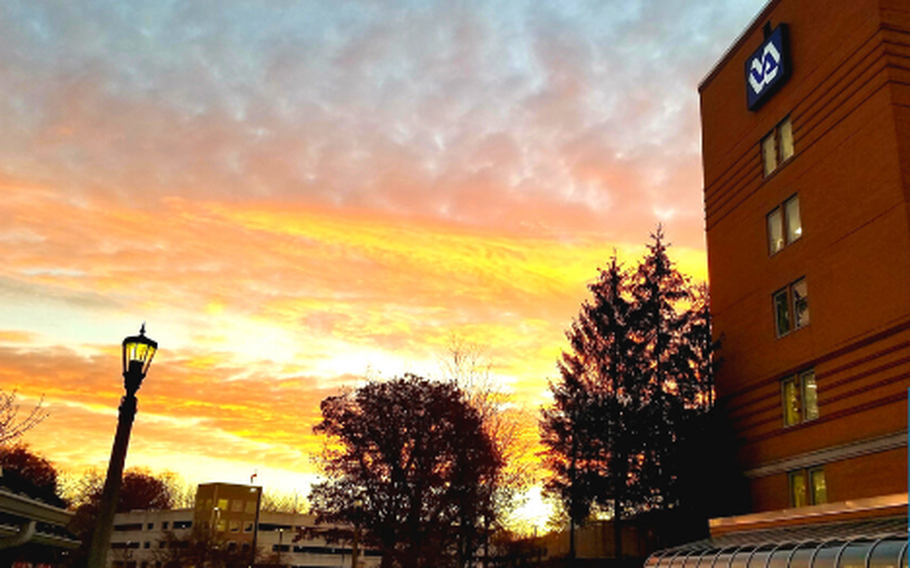 AUSTIN, Texas — A former Department of Veterans Affairs doctor working in West Virginia received a seven-count indictment from a federal grand jury Tuesday on charges that he sexually assaulted veterans who sought treatment for post-traumatic stress disorder, chronic pain and anxiety, according to the Justice Department.
Dr. Jonathan Yates, 51, is charged with five counts of depriving veterans of their civil rights and two counts of abusive sexual contact stemming from his 14-month stint at the Veterans Affairs Medical Center in Beckley, W.Va., according to the Justice Department. The charges are based on a criminal complaint against Yates filed Feb. 20 in the U.S. District Court for the Southern District of West Virginia.
Between September 2018 and February 2019, Yates examined six male patients and sexually molested them during their appointments, according to the court documents. Yates, who served as director of the facility's Whole Health Clinic from about April 2018 to June 2019, is a doctor of osteopathic medicine and is trained in osteopathic manipulative therapy, which involves hands-on techniques similar to those used by chiropractors.
Yates temporarily immobilized two of the veterans — one by cracking his neck, and the other with the use of acupuncture needles — and sexually molested them while they were incapacitated, according to court documents. The indictment also alleges his abuses caused five of the veterans to suffer bodily injury and the way that he touched the veterans was not medically necessary.
One veteran told FBI investigators that Yates made suggestive comments during the visit. After asking the veteran to remove his shirt, Yates massaged his bare chest and said he was "a real man." Later, Yates said the veteran's choice of underwear was his favorite. Multiple patients said he would not stop touching them immediately after he was asked to stop and he locked or blocked the door to the exam room.
If convicted, Yates faces a statutory maximum sentence of life in prison. He was arrested April 2 and later was released on a $10,000 bond and was placed under house arrest, according to court documents.
Yates' attorney, E. Ward Morgan, did not immediately respond to a request for comment.
This investigation remains ongoing. Anyone with additional information can contact the FBI at 1-800-CALL-FBI (225-5342).
thayer.rose@stripes.com Twitter: @Rose_Lori
---
---
---
---