Five years after Phoenix scandal, VA still doesn't keep reliable wait-time data
by
Nikki Wentling
July 24, 2019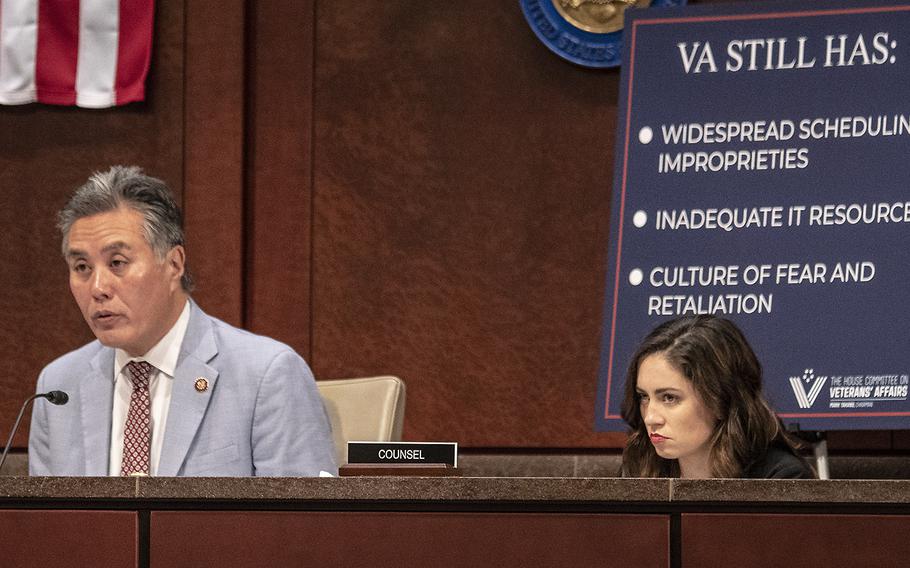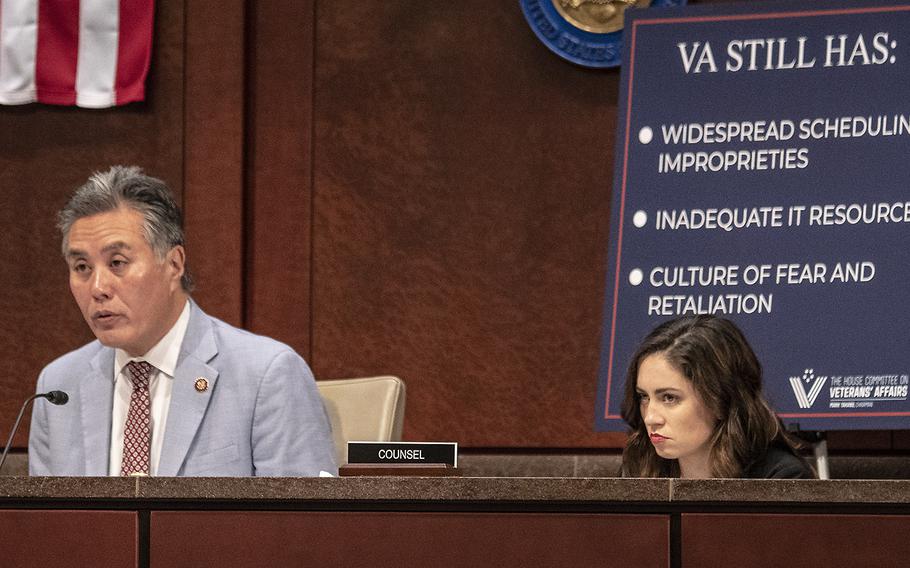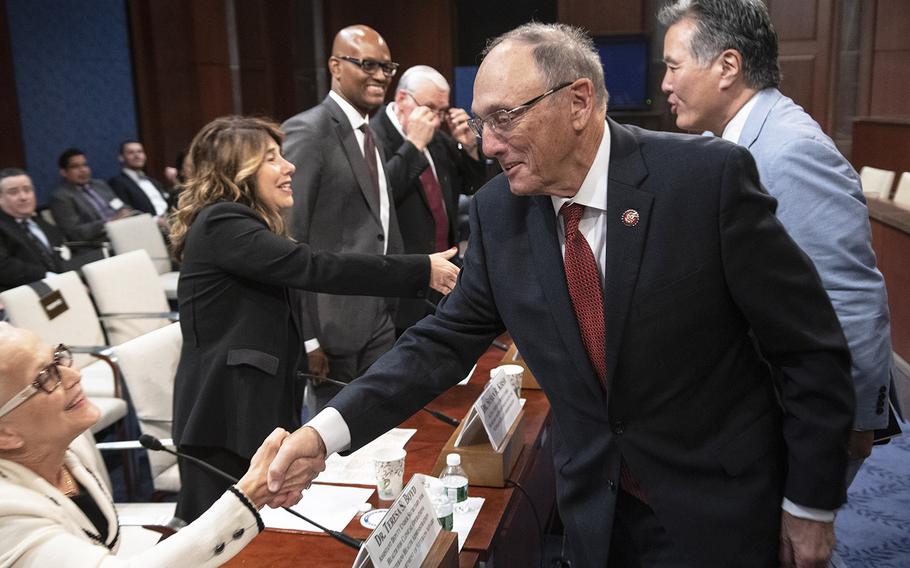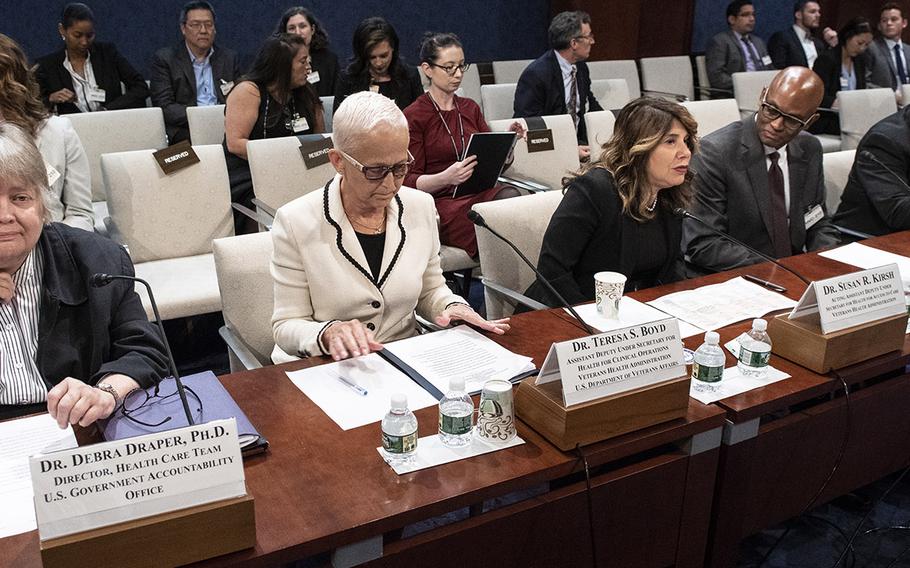 WASHINGTON – The Department of Veterans Affairs still fails to reliably track wait times for veterans seeking health care in the wake of a national scandal that five years ago found more than 200 veterans died while waiting for appointments, a federal watchdog agency reported.
The House Committee on Veterans' Affairs held a hearing Wednesday to assess the VA's progress on wait times. This year marks the fifth anniversary of the wait-time scandal, which was first uncovered at the Phoenix VA hospital. It was later revealed the problems permeated throughout the VA health care system.
Debra Draper, director of health care with the Government Accountability Office, told lawmakers that the VA has made some progress since the watchdog agency began reporting on access issues in 2012, but there are still some shortcomings.
"At this time, we continue to be concerned that VA has not sufficiently addressed the reliability of its wait-time data," Draper said. "Long wait times and weaknesses in the scheduling system have remained persistent and have hindered veterans' ability to access care."
In a report accompanying her testimony, Draper wrote the VA's procedure for tracking wait times included only a portion of the appointment-scheduling process. When veterans use the VA to seek care from private doctors, they could potentially wait up to 70 days to see a provider despite the agency having a goal of 30 days, the report states. The GAO first made those findings in 2018, and the VA has yet to implement its recommendations, Draper wrote.
In 2017, the GAO found some veterans waited three months to be enrolled into VA health care. The watchdog made several recommendations at that time, but the VA has yet to finalize them, either.
To improve, the VA needs a new scheduling system, clear and consistent policies, adequate oversight and effective training, she said.
The VA is expected to implement a new scheduling system in all medical facilities by 2021.
"The new system that's expected to roll out in the next couple of years will be effective, but it won't solve all of the problems," Draper said. "They'll have to have training, oversight and accountability, and other things all together."
Delays still exist. The VA Office of Inspector General reported Tuesday about the Albuquerque, N.M., VA hospital, where patients were found to have limited access to mental health services. Some veterans had waited longer than 90 days for an appointment. Employees told the OIG that the delays were caused by shortages of medical staff and schedulers.
VA officials testified Wednesday that it has undergone "tremendous transformation" since 2014, when it was discovered some VA officials kept secret wait lists. An investigation by the VA Office of Inspector General found 215 veterans died while waiting to see specialists in Phoenix.
"We recognize there are still challenges ahead of us, but it is important to keep in mind that veterans continue to receive the highest quality care, often with shorter wait times than in the private sector," said Teresa Boyd, an assistant deputy undersecretary with the VA.
It's difficult to compare wait times between the VA and the private medical sector because there's not a standard method for calculating them, said Kenneth Kizer, executive vice president of Atlas Research and a former VA undersecretary for health. Moreover, private-sector providers don't routinely make their wait times public.
Rep. Mark Takano, D-Calif., the chairman of the House Committee on Veterans' Affairs, said the VA's lack of transparency about true wait times and a shortage of information shared by the private sector make it difficult for veterans to make informed decisions about their health care.
Takano called on the VA to be more transparent and set the standard for medical providers across the country.
"What seems to be persistent is a lack of transparency for the veteran," he said. "I believe we have an opportunity for the VA to play a leadership role in terms of helping to set those standards. If VA can get that right – make it simple for veterans to understand – I believe we'll do not only those veterans a great service, but the American people a great service. I think the private sector will have to adopt it."
Wentling.nikki@stripes.com Twitter: @nikkiwentling