Five indicted for stealing millions of dollars from disabled veterans
by
Rose L. Thayer
August 21, 2019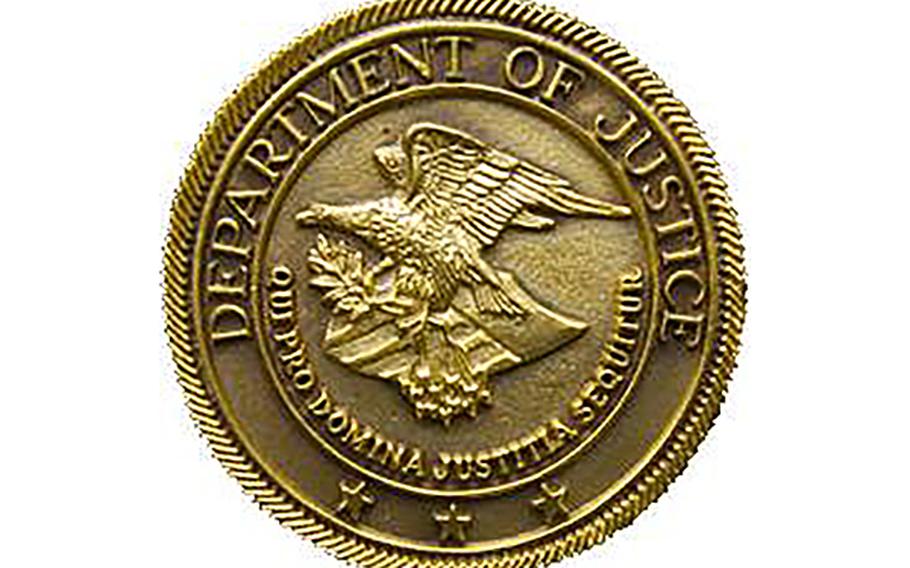 AUSTIN, Texas – Five people, including a former Army civilian, face federal charges in an international scam that drained millions of dollars from the bank accounts of older, disabled veterans, the Department of Justice announced Wednesday.
The 14-count indictment unsealed Wednesday in San Antonio, Texas, charges five people living in the United States and the Philippines with coordinating an identify-theft and fraud scheme targeting servicemembers and veterans, including a former prisoner of war, using personal information stolen by a former civilian employee at a U.S. Army base in Korea.
The defendants, Robert Wayne Boling, Jr., Fredrick Brown, Trorice Crawford, Allan Albert Kerr and Jongmin Seok, were charged with multiple counts of conspiracy, wire fraud and aggravated identify theft based on their roles in the scheme.
Boling, a U.S. citizen, Kerr, an Australian citizen, and Seok, a South Korean citizen, were arrested in the Philippines. Brown and Crawford, both U.S. citizens, were arrested in Las Vegas and San Diego, respectively, according to the news release. Brown has been detained pending trial. Crawford is awaiting a detention hearing at the San Diego Metropolitan Correctional Center.
The indictment outlines a scheme that began in 2014 when Brown, a civilian medical records technician employed from 2010 to 2015 at the 65th Medical Brigade at Yongsan Garrison in South Korea, used his smartphone to photograph the medical records of thousands of military-connected individuals within the database called the Armed Forces Health Longitudinal Technology Application, or AHLTA.
Aside from medical history, the records contained each person's Social Security number, Defense Department identification number, birth date, gender, mailing address and telephone number. Brown is accused of providing the stolen information to Boling, who exploited the information in various ways together with his Philippines-based co-conspirators Kerr and Seok.
Using this information, the defendants then logged into the eBenefits website, which is managed through a Department of Veterans Affairs server located in western Texas. The indictment states they specifically chose older, disabled veterans because they were less likely to utilize online account services.
Once inside a veteran's account, the defendants had access to bank account information, much of which was held at military-affiliated institutions such as the Navy Federal Credit Union, USAA and the Pentagon Federal Credit Union. The access also allowed them to steal veterans' benefits payments by changing the bank routing information to an account of their choosing.
After the defendants had compromised military members' bank accounts and veterans' benefits payments, Boling worked with Crawford to recruit individuals who would accept the deposit of stolen funds into their bank accounts and then send the funds through international wire remittance services to the defendants and others, according to the news release. Evidence of the defendants' scheme was detected earlier this year, advancing the investigation that led to the indictment.
In one instance, the indictment states Seok and Boling rerouted the $2,900 monthly disability payments of a 76-year-old former Army major with a 100% disability rating who was once a prisoner of war. In another, they drained $41,000 from the bank account of a 73-year-old former Air Force master sergeant.
"The crimes charged today are reprehensible and will not be tolerated by the Department of Justice. These defendants are alleged to have illegally defrauded some of America's most honorable citizens, our elderly and disabled veterans and servicemembers," Attorney General William P. Barr said in a statement.
The departments of Defense and Veterans Affairs are coordinating with the Department of Justice to notify and provide resources to the thousands of identified victims. Announcements also will follow regarding steps taken to secure military members' information and benefits from theft and fraud.
thayer.rose@stripes.com Twitter: @Rose_Lori