Dempsey lauds LA's vets initiatives but says jobs still a priority
by
Jennifer Hlad
March 24, 2015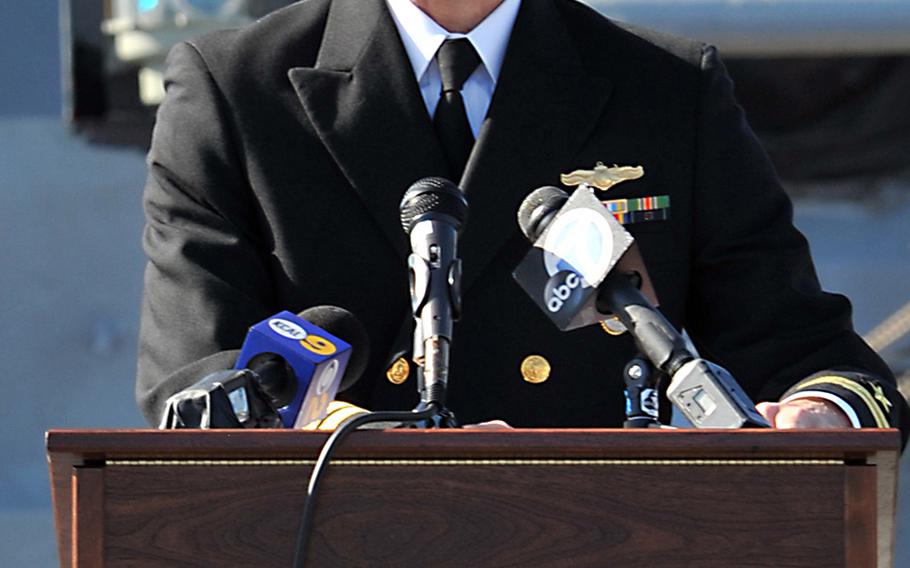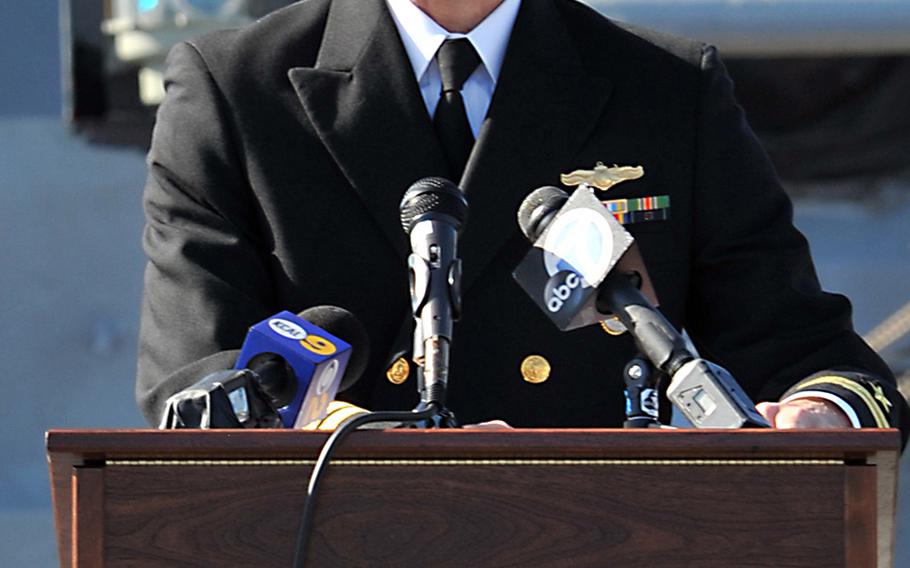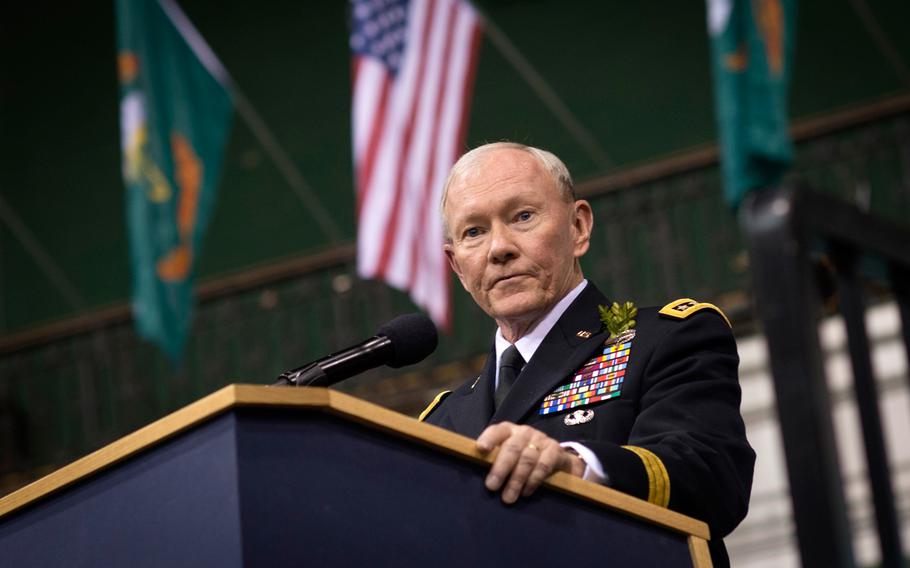 LOS ANGELES — Chairman of the Joint Chiefs of Staff Gen. Martin Dempsey on Monday praised efforts by the University of Southern California and local leaders to help veterans and military families, but said much remains to be done.
Hosted by the USC Center for Innovation and Research on Veterans and Military Families, the event was billed as a "community matters" discussion with the U.S. military's top officer.
Dempsey shared the story of an Air Force parajumper who rescued 12 soldiers stranded on the side of a mountain in Afghanistan. The man told Dempsey he wasn't thinking about the possible consequences, just that he needed to help his fellow servicemembers.
"He put his life at risk … on behalf of 12 men he'd never met," Dempsey said. And he did so "because it was part of his ethos, part of his character."
Thousands of veterans have served with a similar ethos, but now they need the help of communities and civilians, Dempsey said.
While some need long-term help and support, there is also "a huge number who don't need a handout, they just need a handshake," he said.
L.A. Mayor Eric Garcetti, a lieutenant in the Navy reserve, said communities must welcome veterans home "with more than a smile and a hug" — they need help with jobs, housing and access to services, he said.
It's not enough just to connect a veteran with a job, Garcetti said, particularly here, in the least affordable housing market in the country, where 40 percent of the homeless veterans in the country live.
Still, Los Angeles is making strides, he said. The city had about 6,500 homeless veterans at last count, and 3,500 have been housed so far, Garcetti said. The city also launched a "10,000 Strong" initiative, focused on getting that many veterans hired by 2017. Since the program launched in June, about 3,000 veterans have gotten jobs, he said.
The city is also home to the L.A. Veterans Collaborative, composed of advocates for veterans and military families from organizations around the Los Angeles area. The group meets monthly to discuss issues affecting vets and military families and works together to address those problems. The group is administered by the USC Center for Innovation and Research on Veterans and Military Families, known as USC CIR.
Four years ago, then-Chairman of the Joints Chiefs of Staff Adm. Mike Mullen visited USC and told leaders they must step up to meet the needs of local veterans, said Anthony Hassan, a professor in the USC School of Social Work and director of USC CIR.
At the time, the center and the school's specialization in military social work were less than a year old.
Since then, the school has opened a veterans resource center and hosted career fairs for veterans, among other initiatives, said USC President C.L. Max Nikias.
Dempsey on Monday gave what he said is the highest form of praise in the military — a strong "well done" — for the work local leaders have done, calling the programs unique, inspirational and effective.
Still, he said, one size does not fit all, and the initiatives that have worked well so far in L.A. can't just be imposed on every community.
"The best things I see generally happen from the bottom up," he said, adding that he will tell Defense Secretary Ash Carter and VA Secretary Robert McDonald what he's observed.
Moving forward, connecting veterans with jobs will continue to be a priority, Dempsey said, since only 17 percent of troops who enter the service stay until retirement. And although he thinks that retention will soon become a challenge again for the military, as the economy improves, leaders must start preparing troops to leave the military from day one — not just a few weeks before they leave the service.
Family challenges related to deployments also are unlikely to go away, Dempsey said, because the number and frequency of deployments is not diminishing.
So while there may be cause for "a moment of celebration" in Los Angeles, Hassan said, much remains to be done.
hlad.jennifer@stripes.com Twitter: @jhlad