Congress approves $1.9 trillion American Rescue Plan, with $17 billion for the VA
by
Nikki Wentling
March 10, 2021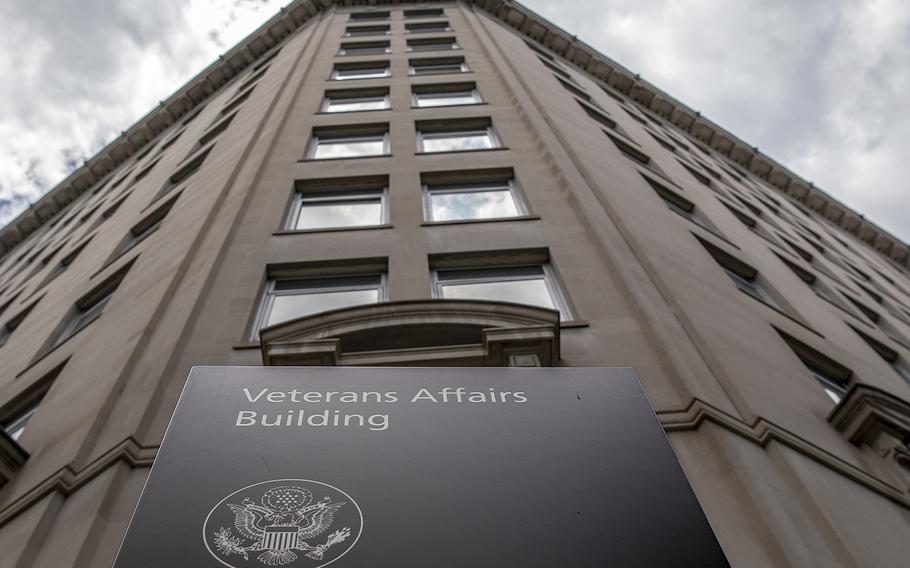 Stars and Stripes is making stories on the coronavirus pandemic available free of charge. See more staff and wire stories here. Sign up for our daily coronavirus newsletter here. Please support our journalism with a subscription.
WASHINGTON — The House approved a $1.9 trillion coronavirus relief package Wednesday that includes $17 billion for the Department of Veterans Affairs.
The House passed the bill with vote of 220-211 after three hours of debate. Democrats erupted in applause after the vote.
One Democrat — Rep. Jared Golden of Maine — voted against the bill, and no Republicans voted in favor of it. The action followed passage by the Senate on Saturday, which approved the bill with a party-line vote of 49-50. President Joe Biden is expected to sign it into law Friday.
The package includes direct payments of up to $1,400 for most Americans, as well as rental payment assistance, an expansion of the child tax credit and funds to boost coronavirus vaccine distribution and testing.
"[This bill] is a force for fairness and justice in America," House Speaker Nancy Pelosi, D-Calif., said on the House floor. "It's one of the most transformative and historic bills any of us will have the opportunity to support. Today, we have a decision to make … that will make a difference for millions of Americans, saving lives and livelihoods."
Republicans argued the bill was bloated with money that had little to do with response to the pandemic.
"They call this the most progressive piece of legislation in history. For those watching, 'progressive' means 'socialism,'" said Rep. Kevin McCarthy, R-Calif. "This isn't a rescue bill, it isn't a relief bill, it's a laundry list of left-wing priorities that predate the pandemic."
The bill gives about $17 billion to the VA. Most of that — $14.5 billion — goes toward vaccine distribution, veterans' health care, mental health care, staffing, suicide prevention, research and women's health, as well as expanding telehealth, serving homeless veterans and stocking personal protective equipment.
When advocating for the measure, VA officials said the department needed more funding to treat veterans who have put off health care visits during the pandemic. More than 19 million appointments were canceled, changed or deferred in the past year, said VA Secretary Denis McDonough.
"As a result of deferred care … we're going to see increased costs," he said. "The American Rescue Plan is critical to our ability to make sure we can keep up with those demands."
Further, as veterans have been laid off during the past year and lost their employer-sponsored health insurance, some are relying on VA health care for the first time, said Dr. Richard Stone, acting undersecretary for health.
In addition to the $14.5 billion, an additional $1 billion will be used to waive veterans' medical debts during the pandemic. Nearly $400 million was set aside for the department's rapid retraining program to assist veterans who are unemployed because of the pandemic.
More than $270 million goes toward processing veterans' claims for benefits. The VA has been working through a backlog of hundreds of thousands of benefits claims after the process was paused at the start of the pandemic.
The country's 158 state-run veterans' homes, some of which experienced deadly outbreaks of the coronavirus, will receive a total of $750 million under the bill. The money goes toward construction projects to enhance the safety of the homes, as well as cleaning, obtaining personal protective equipment and hiring additional staff.
About $100 million will be used for the VA's supply chain modernization efforts, $10 million will be allotted for the VA Office of Inspector General to conduct oversight, and $80 million will be used to establish an emergency fund to provide VA employees with paid leave.
wentling.nikki@stripes.com Twitter: @nikkiwentling