GALLERY
At Veterans Inaugural Ball, focus was on 34 Medal of Honor recipients
by
Meredith Tibbetts
January 22, 2017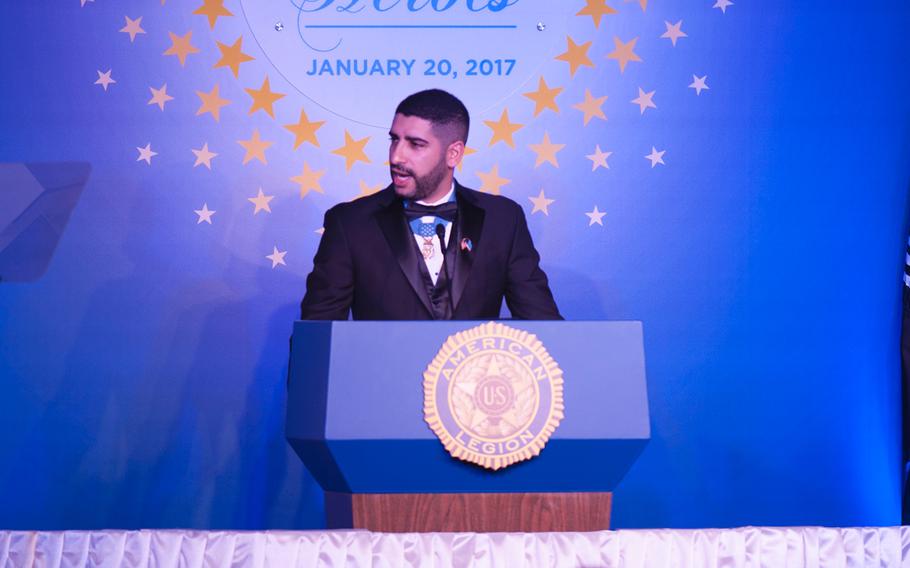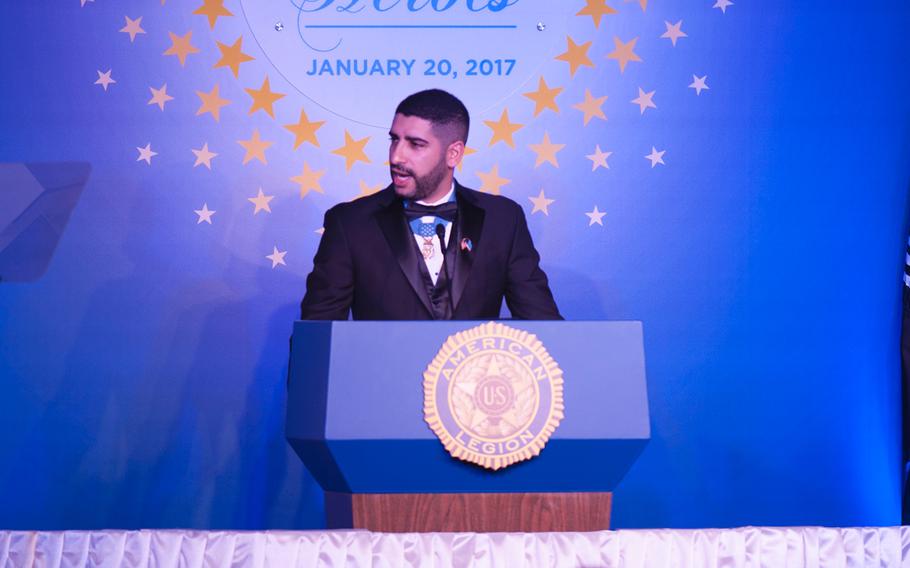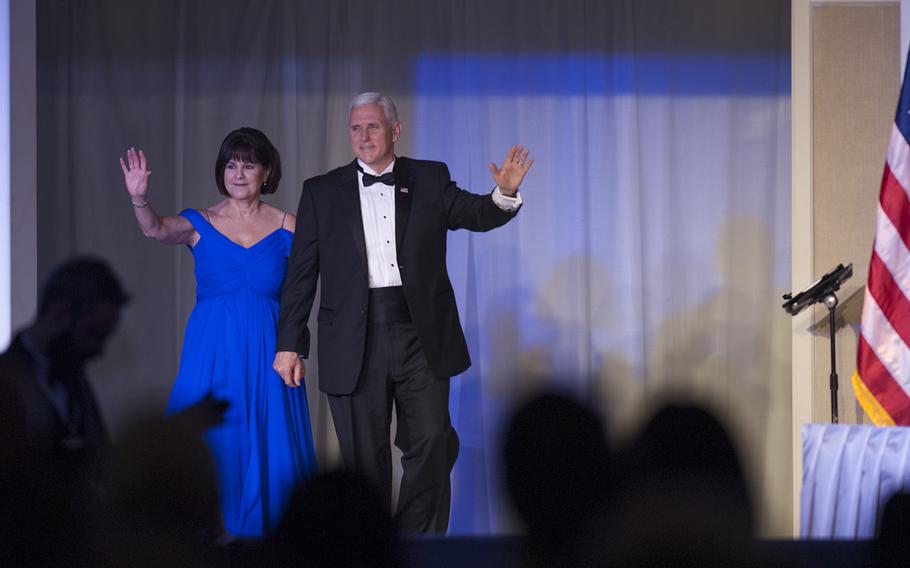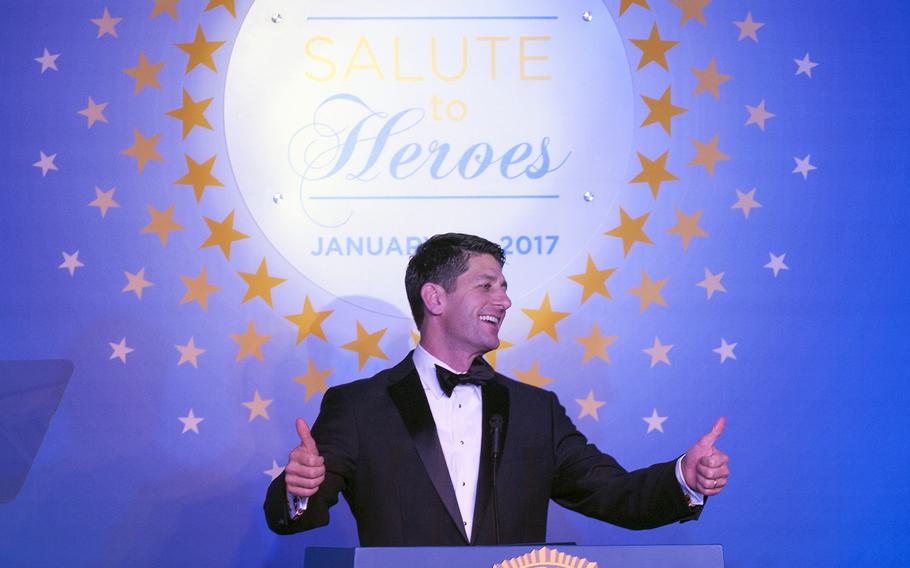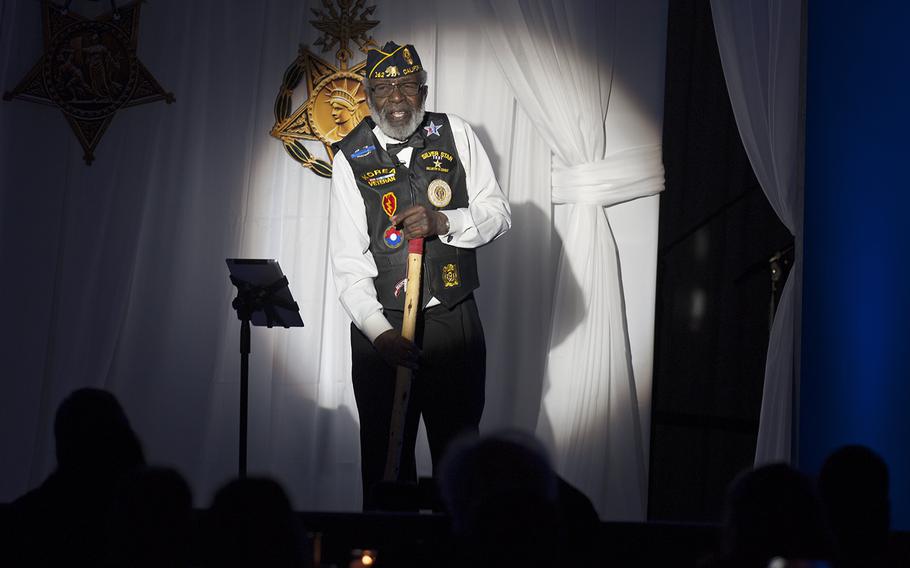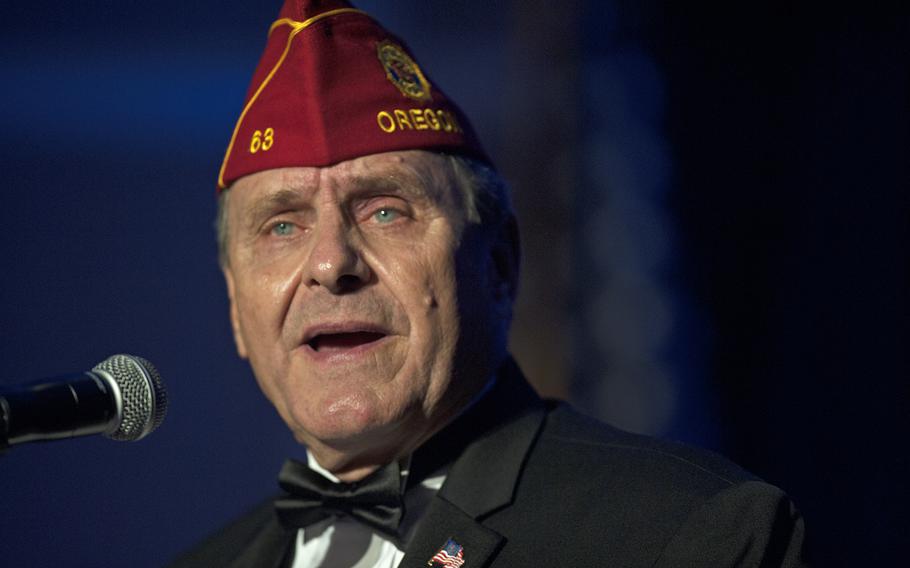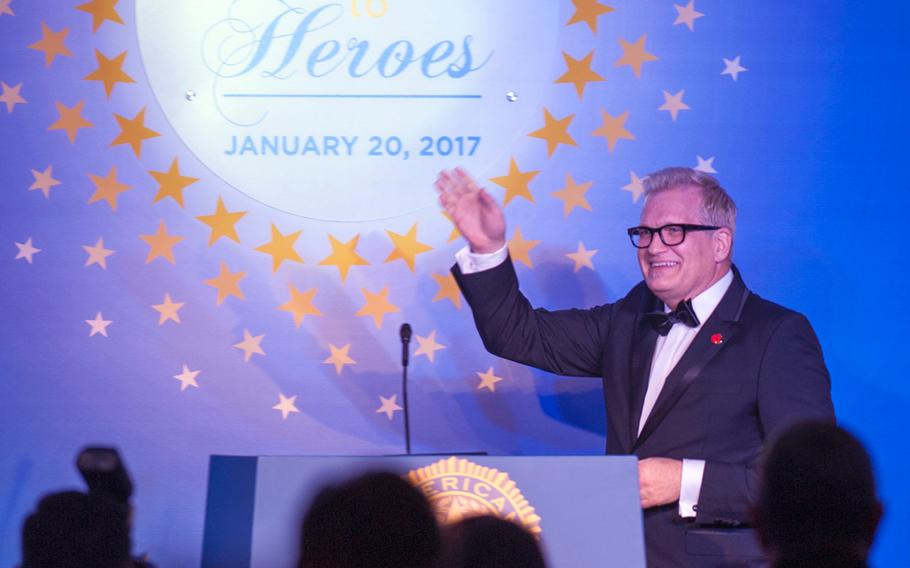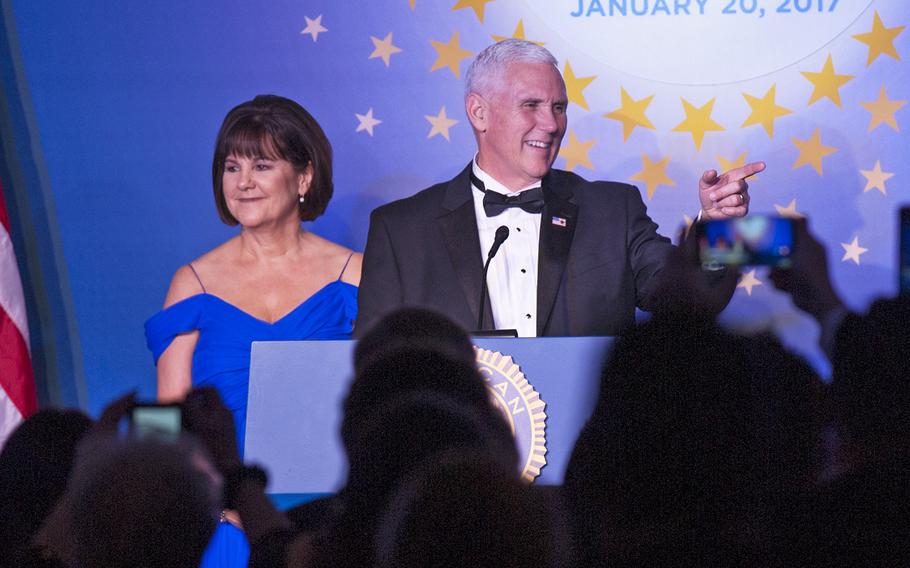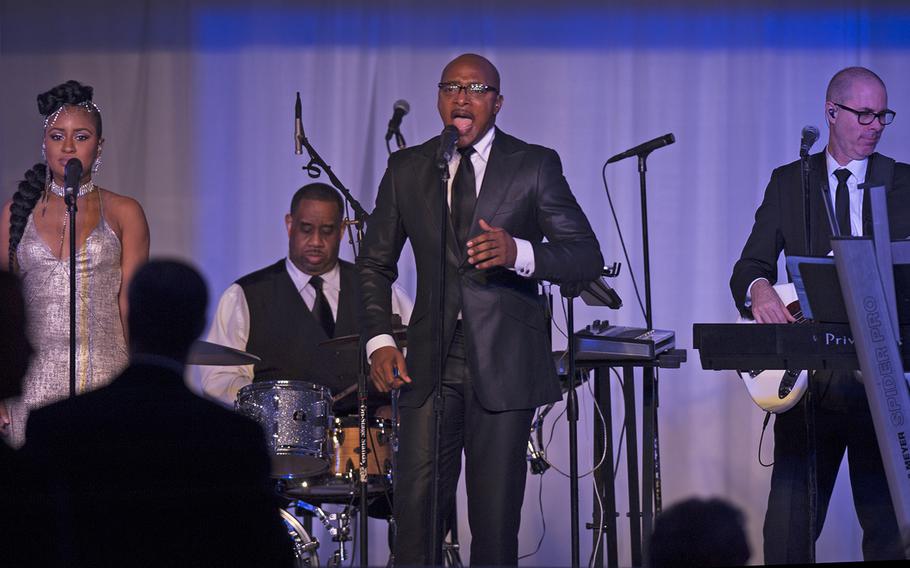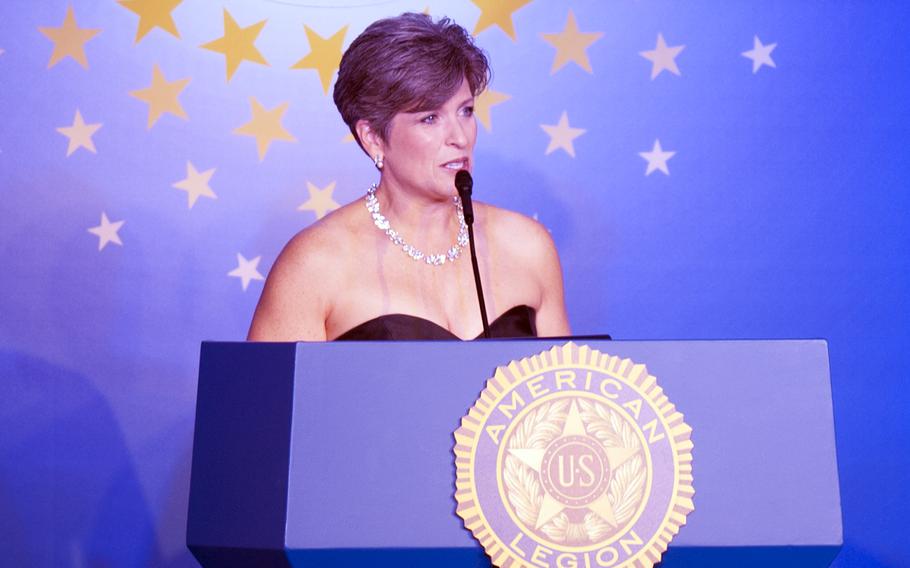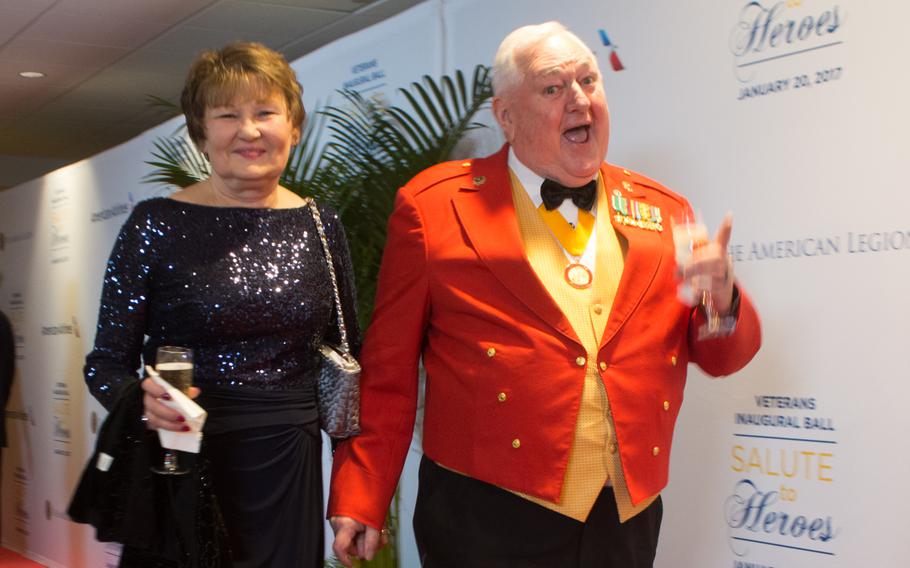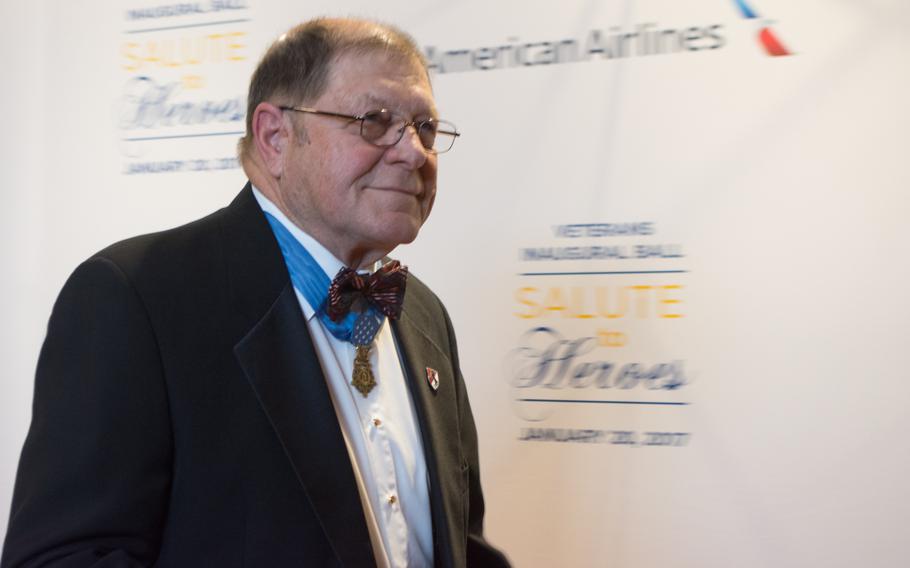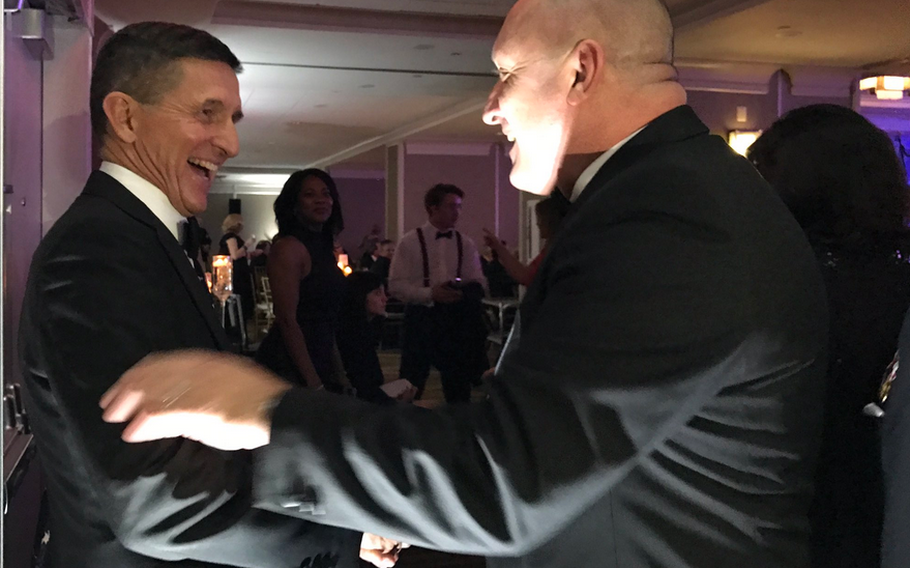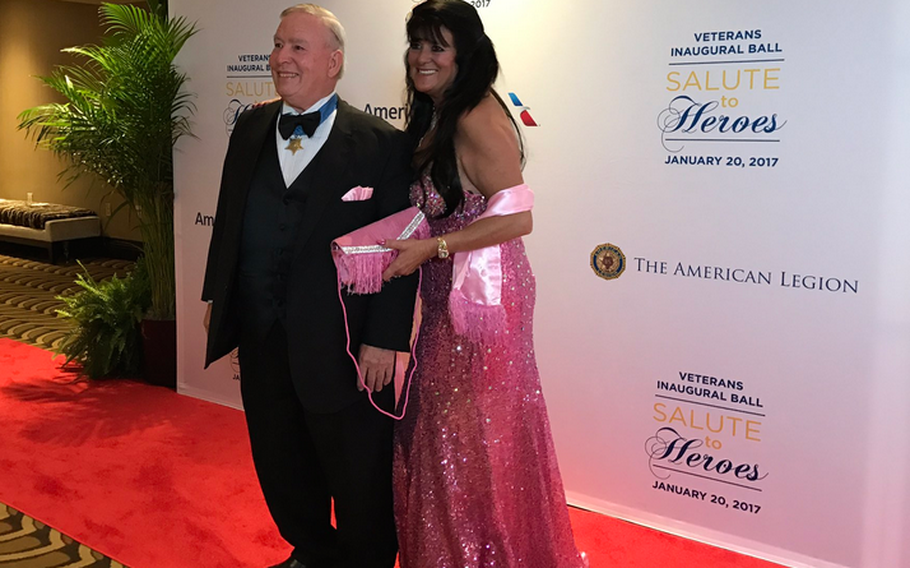 WASHINGTON — There are 76 living recipients of the Medal of Honor, and 34 of them were in one room Jan. 20 for the Veterans Inaugural Ball, an event paying tribute to newly inaugurated President Donald Trump and the men who earned the nation's highest military award.
"It's one of the few times you can be part of history," Medal of Honor recipient Ty Carter, a former Army staff sergeant, said. "I'm a huge supporter of democracy and the new president, and I'm really looking forward to the next four years to see if he's going to do what he says. I'm very hopeful."
Carter, who received the medal for actions in Nuristan province, Afghanistan, in 2009, was joined for a walk along the red carpet Friday night by his daughter, Madison.
The Veterans Inaugural Ball was started in 1953 at the request of President Dwight D. Eisenhower. Notable guests Jan. 20 included Vice President Mike Pence, House Speaker Paul Ryan, R-Wisc., Sen. Joni Ernst, R-Iowa, Under Secretary of the Army Patrick Murphy, National Security Advisor Michael Flynn and emcee Drew Carey.
Despite being held on inauguration night, the ball stayed away from politics, except for a few jokes from Carey and a rousing promise from Ryan to fix the Department of Veterans Affairs. The program focused on the heroes who didn't make it home from war, and the ones in the room.
"It's a brotherhood like no other, and this little blue ribbon runs through all of us," said retired Army Lt. Col. Mike Sprayberry, who received the Medal of Honor during Operation Delaware in A Shau Valley in April 1968. "It doesn't matter what conflict you were in. The new guys — we call them reinforcements — we were wondering where they were for a while, but they showed up and picked up the ball and (have) taken to it. I'm so very proud of them, and a little sad we're losing some of the older guys."
The ball was a chance for fellow recipients to reconnect. Sprayberry was looking forward to seeing retired Air Force Col. Leo Thorsness, 84.
Thorsness — who spent six years in a prisoner of war camp in Hanoi – has leukemia, Sprayberry said. "You wouldn't know it to talk to him — I guess it came with the training of Hanoi," he said. "He's made a real physical effort to be here, but it's something he thought was important and we all respect him for that. So we are enjoying each other's company while we may."
Sprayberry received his medal in November 1973 for leading a patrol to rescue wounded soldiers in Vietnam in 1967.
Guests at the ball walked down a red carpet, where they had their pictures taken before having drinks and dinner. A dessert reception featured 180 feet of walls covered with more than 600,000 poppies, representing Americans killed in action since the beginning of World War I.
The ball is put on by the American Legion. "It's our way of not only serving veterans but honoring veterans," Legion National Commander Charles Schmidt said. "It's very special that so many people continue to want to participate and attend this."
tibbetts.meredith@stripes.com Twitter: @mjtibbs