Advocates predict a long 'road to recovery' for homeless veterans affected by pandemic
by
Nikki Wentling
April 28, 2020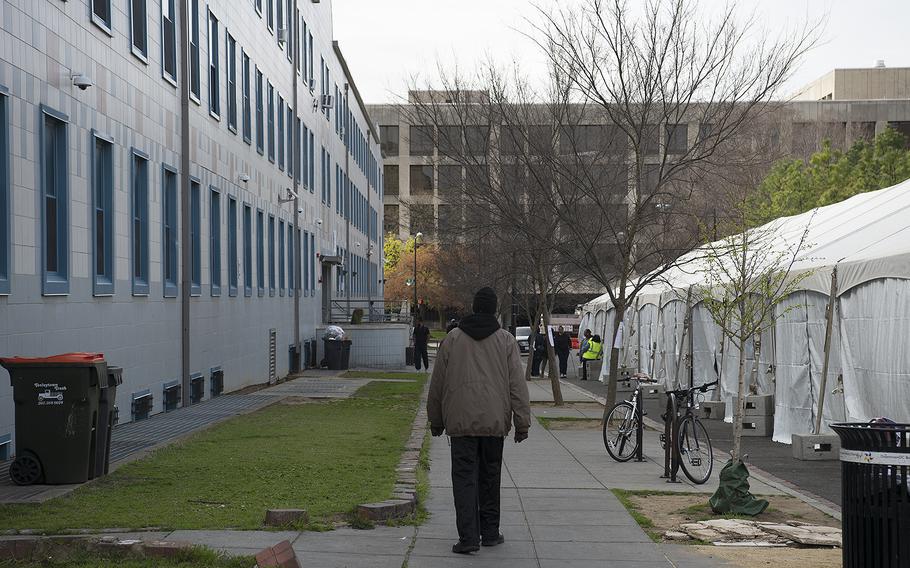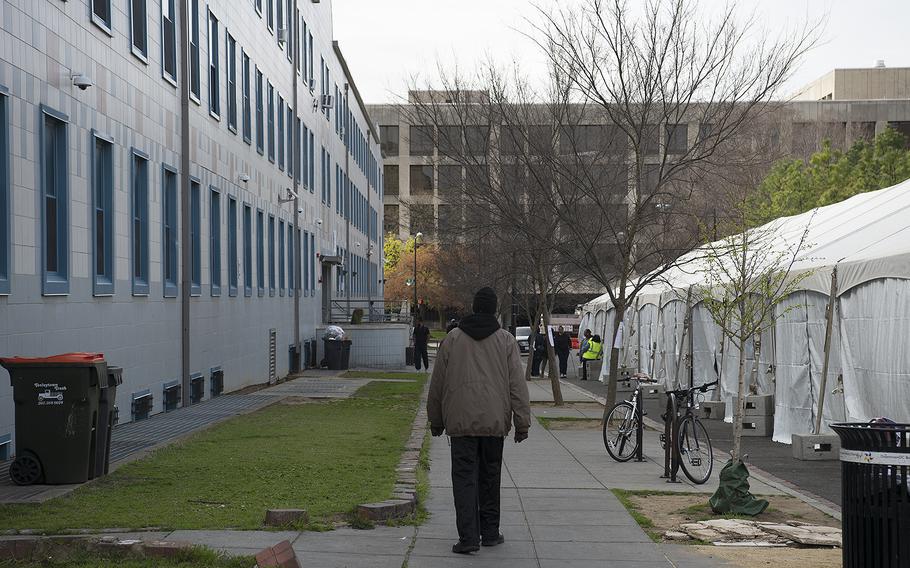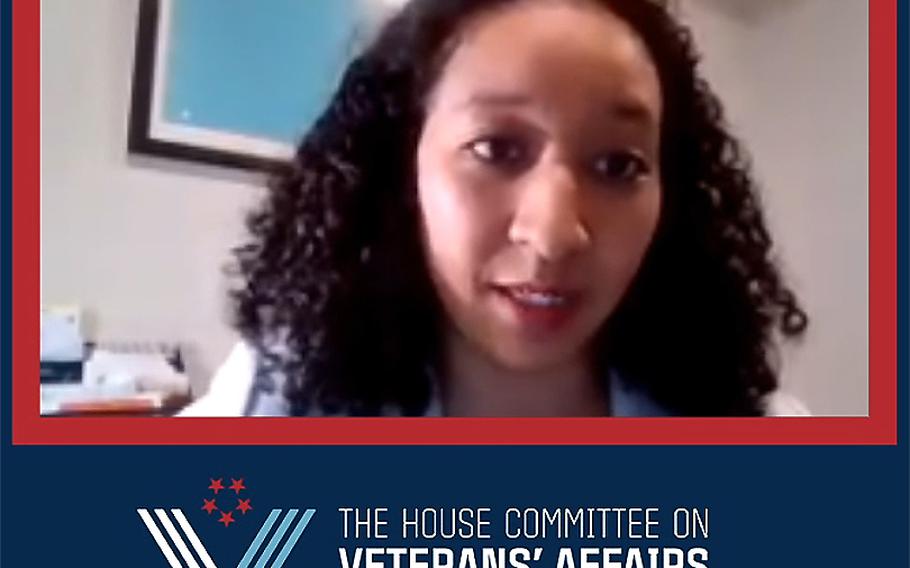 Stars and Stripes is making stories on the coronavirus pandemic available free of charge. See other free reports here. Sign up for our daily coronavirus newsletter here. Please support our journalism with a subscription.
WASHINGTON — Congress needs to allocate an extra $1.34 billion to prevent a major increase in veteran homelessness caused by the coronavirus pandemic, the National Coalition for Homeless Veterans warned Tuesday.
Kathryn Monet, CEO of the coalition, took questions from the House Committee on Veterans' Affairs over video during a virtual hearing. Rep. Mark Takano, D-Calif., said it was the first live virtual forum Congress has ever hosted.
"The road to recovery is going to be long, so I hope you all are prepared," Monet said. "Avoiding a major increase in homelessness during 2021 will require significant investment in programs to serve homeless veterans."
The Department of Veterans Affairs has agreed to allocate $300 million of its CARES Act funding to homeless veterans programs. The CARES Act, a $2 trillion bill approved by Congress on March 27, included more than $17 billion for the VA.
Of the $300 million, $200 million has been released to local and state organizations that house and provide other services to homeless veterans. Some of it is being used to pay for hotel rooms for veterans in need of immediate housing.
The remaining $100 million hasn't been distributed, Monet said. She said the money is supposed to go directly to homeless shelters across the country that are bearing the unexpected costs of disinfectant, masks, thermometers and sanitation products, as well as hazard pay for employees. The shelters, which get paid for filling their beds, are unable to house as many people in order to abide by social distancing guidelines.Some shelters have had to reduce the number of veterans they house by up to 75%, Monet said.
The National Coalition for Homeless Veterans is asking that the VA increase its per diem rate for those shelters, retroactive to the start of the pandemic in the United States.
The pandemic "has truly created financial strain for these organizations on the front lines of this fight," Monet said. "Given the infection rates at congregate housing across the country, any further delay is putting homeless service providers in the impossible position of making life-or-death decisions based on insufficient resources."
It was "incredibly important" for Congress to work something out, Monet said.
In addition, she warned that governments need to ramp up testing at homeless shelters to prevent clusters of cases. Congress should also find a way to help homeless shelters obtain personal protective equipment, such as masks, she said. Currently, the shelters are fighting for masks in the private market.
Homeless veterans are having a hard time securing permanent housing, Monet said. Monet previously warned that progress in getting homeless veterans into permanent housing stopped as more than 80 public housing authorities across the country closed or shifted to remote work by the end of March. Veterans who received housing vouchers from the government but had not yet rented homes before the pandemic are now unable to find housing. Monet asked federal agencies to come together to restart the voucher program.
"We need to do everything we can to get the voucher program moving across the country," Monet told lawmakers. "This committee has led on this front, but we need to double down and make sure we're putting people in permanent housing as opposed to hotels and motels."
It could take years to help homeless veterans recover from the effects of the pandemic, she warned. Extra funding will likely be needed through 2023 to help veterans recover from coronavirus-related job losses, the coalition outlined.
It's uncertain how many homeless veterans have contracted the virus or died from it. The VA doesn't include demographic information in its online data, and the VA's death toll includes only those who were treated at VA facilities. It omits veterans who aren't enrolled in the VA, as well as VA patients who received care at community hospitals.
"Of the cases in VA's daily report, we have not been able to determine how many are experiencing homelessness," Monet said. "We have reason to question the comprehensiveness of that data."
Monet was the only witness to answer questions at Tuesday's hearing, though the VA was invited to send a representative. Rep. Phil Roe, R-Tenn., said the VA was only alerted at the end of last week about the hearing and wasn't given enough time to prepare a witness.
Members of the House Committee on Veterans' Affairs participated from their homes and took turns asking questions over live video. Some of them promised to address homeless veterans in the next coronavirus relief bill.
Roe said he wanted to boost efforts to inform homeless veterans about stimulus checks and how to get them. The direct payments, which amount to $1,200 for many Americans, began to be distributed earlier this month. Helping homeless veterans obtain the checks may require the Internal Revenue Service to extend its deadlines for individuals who don't typically file tax returns to submit their information, he said.
"One of the dreams we had when I first got on this committee ... we wanted to eliminate homelessness among veterans," Roe said. "I hope this pandemic doesn't cause us to have an uptick in homelessness in this country. I certainly hope and pray that doesn't happen."
wentling.nikki@stripes.com Twitter: @nikkiwentling