Acting VA secretary orders scheduling reviews; announces search for health care chief
---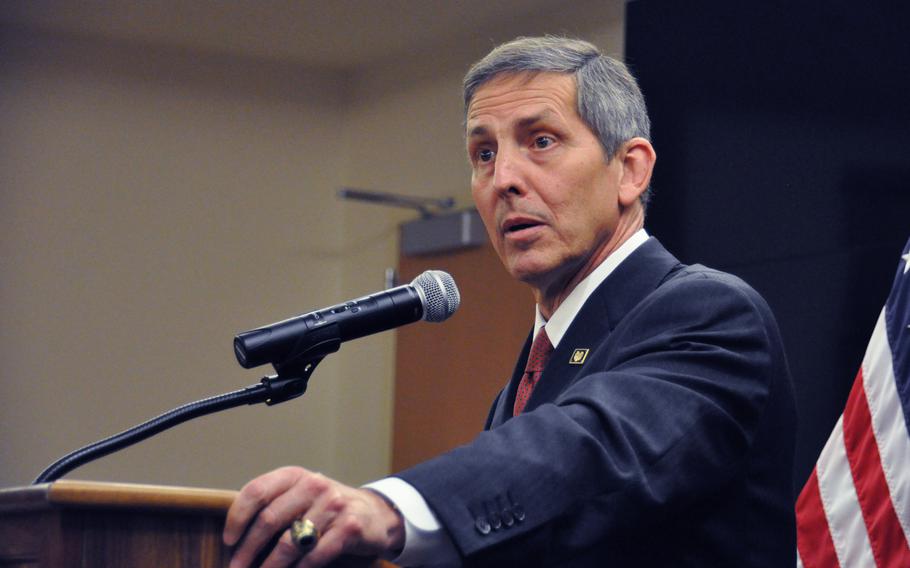 BALTIMORE — The VA announced Wednesday that the acting secretary has ordered each regional director to conduct in-person reviews of scheduling practices in every clinic within their jurisdiction.
Sloan Gibson directed that site inspections will include observing daily scheduling processes and interacting with scheduling staff to ensure all policies are being followed to deliver timely care.
"Our top priority is getting veterans off of wait lists and into clinics," said Gibson in a news release. "Veterans must trust their health care system, and these reviews are an important step towards restoring integrity in all our scheduling activities."
The VA came under withering criticism resulting in VA secretary Eric Shinseki resigning after off-book wait lists were discovered at the Phoenix VA, and subsequently at dozens of clinics nationwide.
On Tuesday, the Department of Veterans Affairs hung out the "help wanted" sign, announcing the beginning of the process to select a new head of the embattled Veterans Health Administration.
"I will tell you that filling this job—it's one of the most important jobs in government today," Gibson said Tuesday during a visit to the Baltimore VA Medical Center. As the leader of the nation's largest healthcare system at a crucial time, he said, "I believe this one position has a greater opportunity to have an impact and make a lasting difference than any other opportunity in health care."
Gibson said he visited the Baltimore VA hospital because it was identified recently by the department as having among the longest wait times in the nation for new patients seeking primary care appointments—81 days on average.
Five new primary care doctors are in the process of being hired in Baltimore, a more than 10 percent staffing increase, officials said. But Gibson said the VA must up its performance in Maryland and elsewhere.
"I think it's pretty obvious we've seen a major erosion of that trust in recent times," Gibson said. "My commitment to all of you, my commitment to our veterans, my commitment to the American people and their elected representatives is that we will work to earn it back."
Gibson said the VA is striving for transparency, and that more data on wait times was being prepared for release by Wednesday.
The former Under Secretary for Health for the Veterans Health Administration, Dr. Robert K. Petzel, stepped down May 16, although was already planning to retire later this year. The resignation did nothing to defuse the growing scandal over long wait times for appointments and fraudulent scheduling practices at VA health facilities, and VA Secretary Eric Shinseki submitted his own resignation to President Barack Obama two weeks later.
According to the VA, a group of nine experts was to begin meeting in Washington on Tuesday to assess candidates.
The commission includes:
Nancy Adams, RN, Major General Retired, American Academy of Nursing Fellow Garry Augustine, Washington Headquarters Executive Director, Disabled American Veterans Delos Cosgrove, M.D., President and CEO, Cleveland Clinic Lt. General Patricia Horoho, Army Surgeon General and Commander, U.S Army Medical Command Kenneth W. Kizer, M.D., M.P.H., Distinguished Professor and Director, Institute for Population Health Improvement, University of California Davis Health System Jennifer Lee, M.D., Virginia Deputy Secretary of Health and Human Services John E. Prescott, M.D., Chief Academic Officer, Association of American Medical Colleges Jose D. Riojas, Chief of Staff, U.S. Department of Veterans Affairs Bob Wallace, Executive Director, Veterans of Foreign WarsWhoever is eventually chosen to lead the Veterans Health Administration will oversee a budget of $54 billion, managing some 277,000 staff members who serve over 8 million enrolled veterans at 1,700 locations nationwide.
carroll.chris@stripes.com Twitter: @chriscarroll_
---
---
---
---