VIDEO
6,700 miles later, Purple Heart Run makes its final stop
---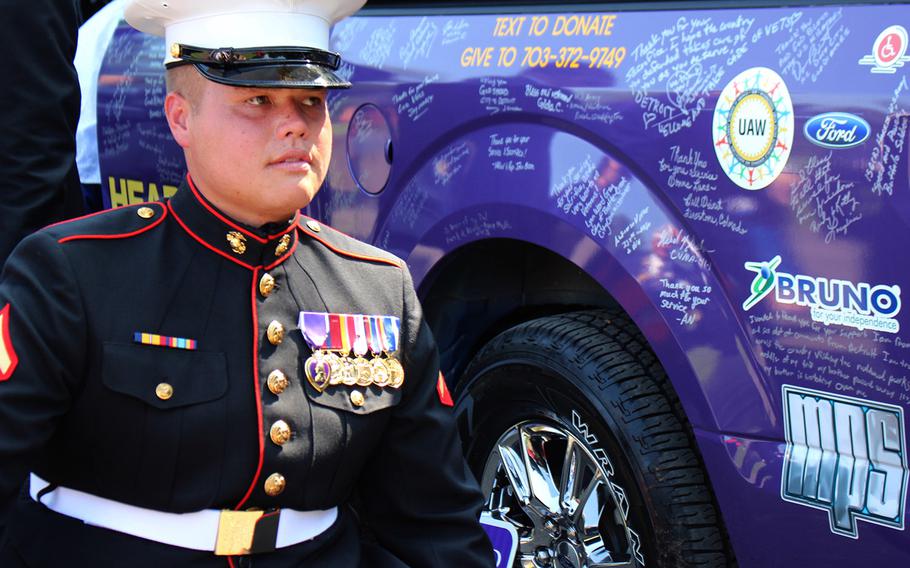 ARLINGTON, Va. — Even though he had just received a mobility-equipped, 2015 Ford F-150 Super Cab, Afghanistan war veteran Lance Cpl. Nicholas Thom remained focused on those who paid the ultimate price.
"I'm at odds with it, I guess," Thom said Saturday after receiving the truck during the final stop of the Purple Heart Run in front of the Marine Corps War Memorial. "I'm going to ride this truck for the guys who aren't here, and I'm going to continue doing that for them."
Thom traveled over 6,700 miles across the United States, with stops in New York, Detroit and Los Angeles, among other cities. It began in May at George Washington's Mount Vernon estate, in a ceremony hosted by the Military Order of the Purple Heart and Wounded Warrior Family Support.
---
---
---
---