Wolfsburg: German auto park puts you in the driver's seat
by
Leah Larkin
December 14, 2006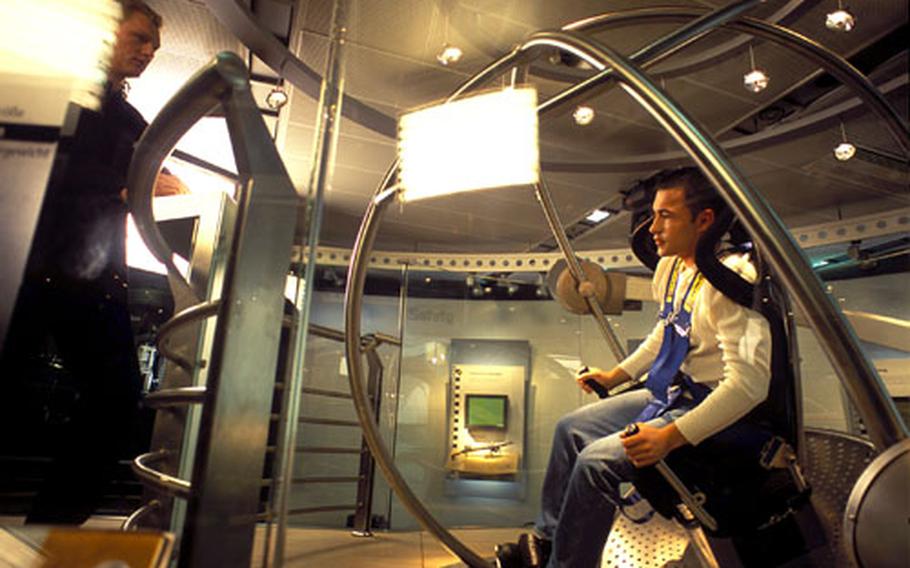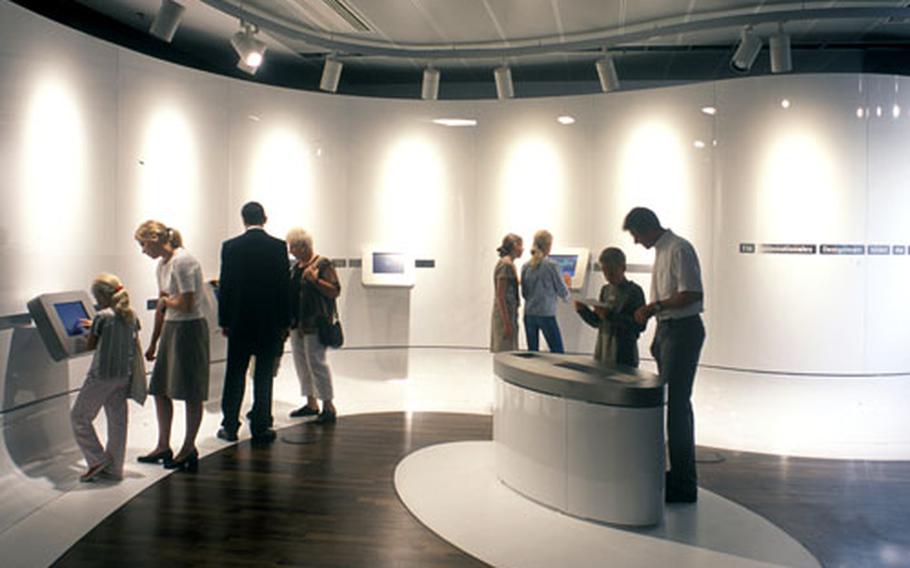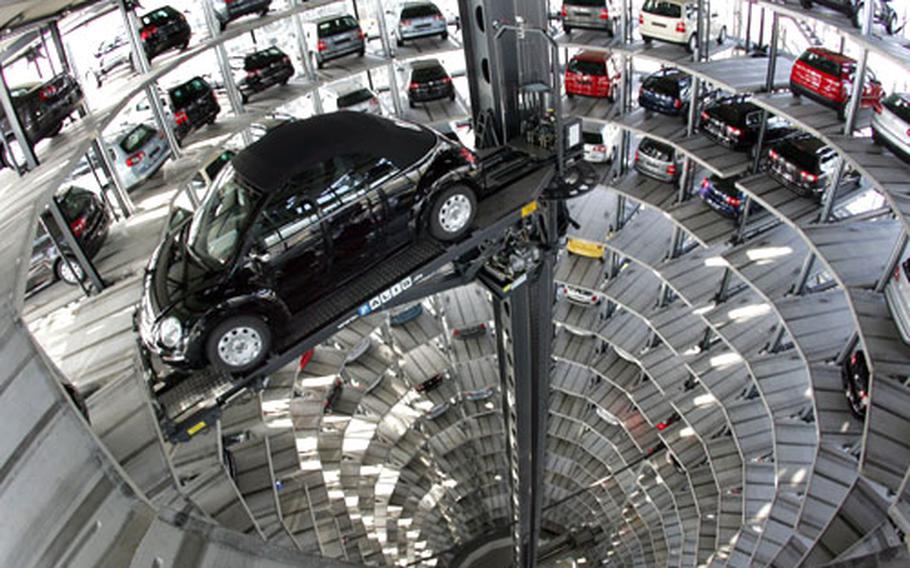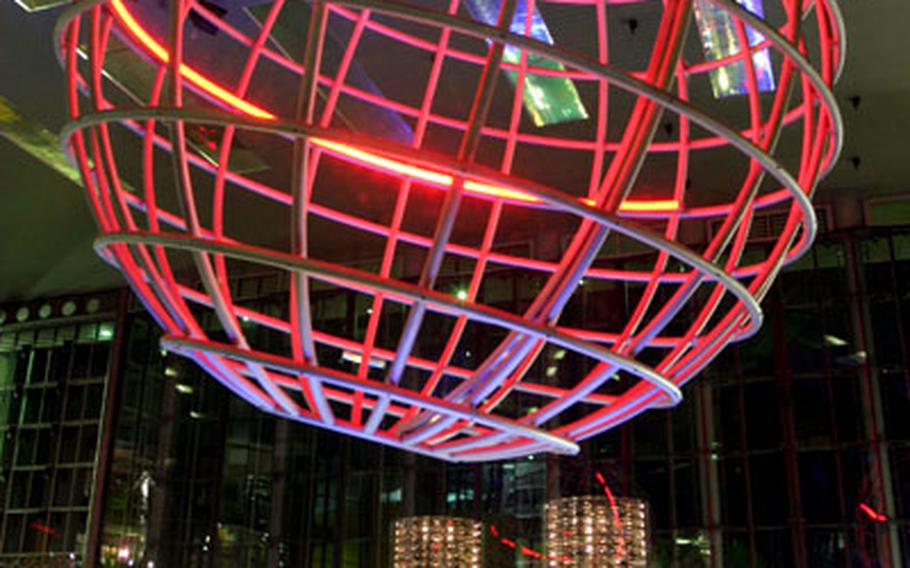 They had been anticipating this day for four long months. Marco and Kerstin May were enjoying breakfast at the luxurious Ritz-Carlton Hotel at VW's Autostadt in Wolfsburg, Germany, where, in a few hours, they would take possession of a new family member: a shiny black Passat.
"We're really, really happy. This is a nice weekend experience," Marco said.
The Mays joined some 550 other thrilled car owners picking up new vehicles that Saturday in November at the home of Volks- wagen in northern Germany, about 100 miles west of Berlin.
VW offers those who buy one of their cars in Germany, the Netherlands or Austria the chance to save about 450 euros on delivery fees. Instead, for 400 euros, a couple can go to Wolfsburg, spend the night in a five-star hotel, receive free admission to Autostadt — or Car City — and take a two-hour factory tour before driving home in their new car.
But, you don't need to buy a new VW to enjoy Autostadt. It is an auto theme park without roller coasters and Ferris wheels, but loaded with exhibits on all aspects of cars. It includes rides, film presentations, an auto museum, a special area for children that includes child-care facilities, and seven auto pavilions, each devoted to a different vehicle made by VW, from Bentley to Beetle.
Autostadt is amazing. Some 60 acres of neglected farmland around a VW plant from the 1930s were transformed into a park of dazzling architecture, exquisitely landscaped gardens, islands, lagoons, bridges and museums. The theme park, the second largest in Germany after Europa Park, opened in 2000.
My favorite attraction is the all- terrain track where you can get behind the wheel of a four-wheel- drive Touareg (price tag 46,000 euros — about $62,000), and drive over a course full of obstacles — a stream, sand, rocks, huge ruts, a seesaw and a hill so steep that when you're at the top you can't see the road descending.
The first trip around the course is with a trainer who explains when to put the car in low gear, when to give it gas, when not to brake and so on. It's tricky. Fortunately he's in the passenger seat to repeat those instructions when you take the wheel. It's a thrilling experience that leaves you in awe of the capabilities of these cars.
More fascinating are two features that do not move. They are two huge glass towers in which new VWs are stored, one on top another, waiting for pickup. Each tower holds 400 cars on 20 floors.
The towers are both architectural and technological wonders. The storage procedure is totally automated. A conveyor belt delivers the new vehicles to the glass cylinders, rising from the park like futuristic silos. There, the arm of a robot and a hydraulic platform lift them to an assigned space.
When a car is to be picked up, the platform transports it back down to another conveyor belt, which delivers it to the customer center. Every 45 seconds a new car is dispatched from one of the towers for a four-minute trip to its new owners.
The towers are a sparkling sensation at night. So too is the Konzern- Forum — or Group Forum. It includes Autostadt's reception area, a glass-enclosed piazza where a 4½-ton globe is suspended over a glass floor under which there are 70 small rotating globes, each dedicated to a different subject, such as population demographics or global auto traffic. At night, walking under the mammoth globe with the smaller globes glittering under your feet is magical.
Two floors of the KonzernForum are devoted to AutoLab. Simulator games, interactive stations and touch screens make this a place where visitors could spend hours.
Hop into a gyro-ball, where you are belted in and turned upside down, and left there momentarily to experience what it would be like to be trapped upside down in a car after an accident. Wander through the Mist Tunnel, where visibility is nil and you must use touch to guide you through. Sit down at a computer and design a car.
There are activities for children at RumFahrLand, or Drive About Land. Parents are given pagers and can leave their children to participate in arts and crafts and discover the secrets of technology. In one section, they don headgear and walk through the various levels of a glass engine. They also can drive go-carts on a race course.
For a more authentic auto experience, there's driver training in a mini Beetle, maximum speed 5 kilometers per hour, leading to a driver's license.
VW's car collection, and not just automobiles made by Volkswagen, is housed in the Zeit-Haus, an interactive museum with legendary and classic cars parked on five levels. Of special note is the 1 millionth Beetle, made in 1955 — all in glittering gold with whitewall tires and rhinestone- studded bumpers.
The Brand Pavilions are separate state-of-the-art buildings for each VW brand: Skoda, Seat, Audi, VW, VW commercial vehicles, Lamborghini and Bentley. In the last you'll learn that 80 percent of this luxury vehicle is handmade. The VW Pavilion is a glass cube that surrounds a sphere that opens at intervals, metamorphosing into a 360-degree cinema.
Last but not least is the VW factory adjacent to the park. Some 1,140 robots make it the most highly automated auto factory in the world. Those who come to claim a car get a factory tour while riding a train through the production facilities. It is the world's largest — the principality of Monaco would fit into its roofed-in area that includes production sections, warehouses and administration buildings. Some 50,000 people work in the factory, producing 3,000 cars daily.
It was the opportunity to see how their car was made as much as the chance to visit Autostadt that prompted Thomas and Antje Kissinger to make the trip from southern Germany to Wolfsburg to pick up their new Passat.
"I wanted to see the factory and Autostadt. I've heard and read a lot about it," Antje said.
And she was not disappointed: "It was really great," she said.
Leah Larkin, a member of the Society of American Travel Writers, is a journalist living in France.
Hours and eventsAutostadt is open 9 a.m. to 6 p.m daily throughout the year except for Dec. 24 and 31.
The park has a special winter program until Feb. 4. Russia is the theme, and it includes a winter journey featuring a Russian fairy tale enacted on an ice rink in the park. Also performing are the orchestra of the Bolshoi Theater and the Don Cossack Choir. Matinees of Russian music will be featured along with concerts in the Café Zarenhof.
For a complete schedule of events plus more on Autostadt, see www.autostadt.de.
While in Wolfsburg, visit the new Phaeno science museum with its 250 experimental stations. www.phaeno.de.
Costs: Admission is 15 euros for adults, 12 euros for retirees and students, and 6 euros for children under 17. A family pass for two adults plus children is 38 euros. Two-day prices are 22, 18, 9 and 57 euros, respectively.
Driving the off-road course is an extra 25 euros.
The factory tour is available on production days only and subject to availability. Reservations a must.
Accommodations: A double room at the over-the-top, five-star Ritz-Carlton in Autostadt is 199 euros, breakfast and Autostadt admission included. A suite accommodating up to four is 375 euros per night. The hotel has a Michelin two-star restaurant and an outdoor, heated pool floating in a canal that is not-to-miss. Make reservations by calling (+49) (0) 53616-07000 or going to www.ritzcarlton.com.
Less expensive accommodations are available in Wolfsburg, a short walk from Autostadt.
— Leah Larkin