Winter paints itself along the Rhine
---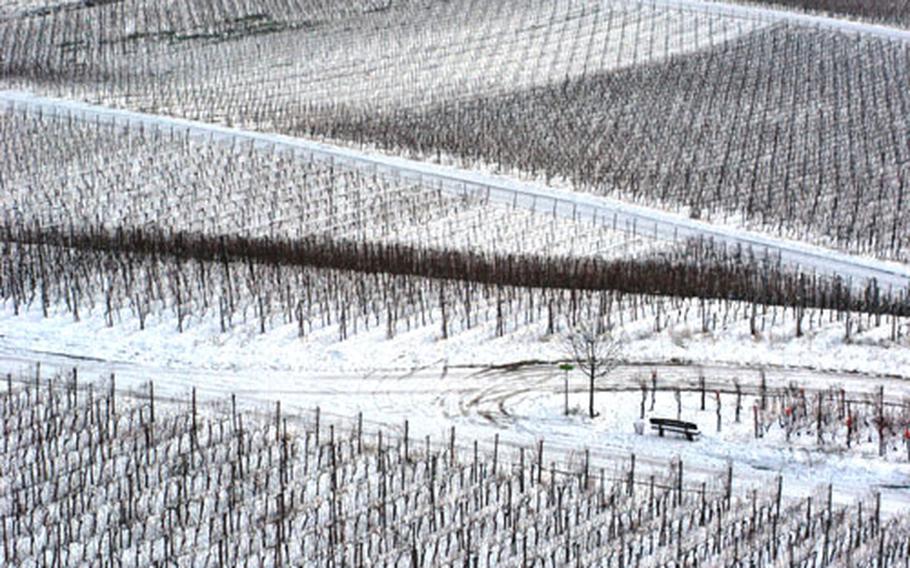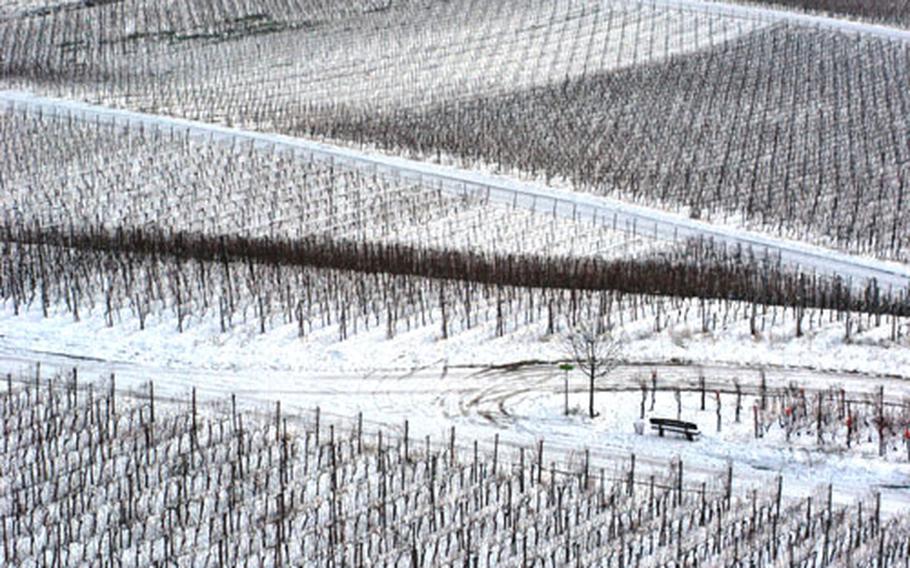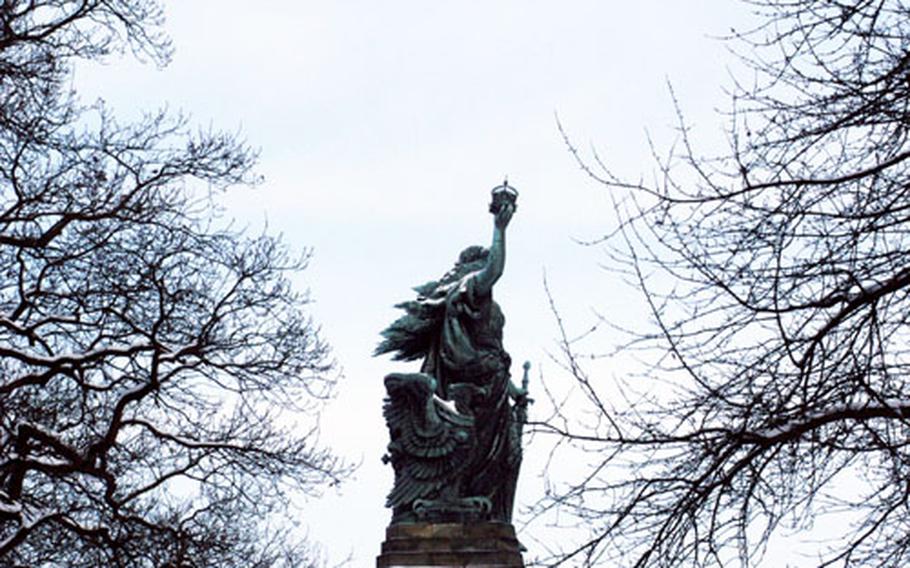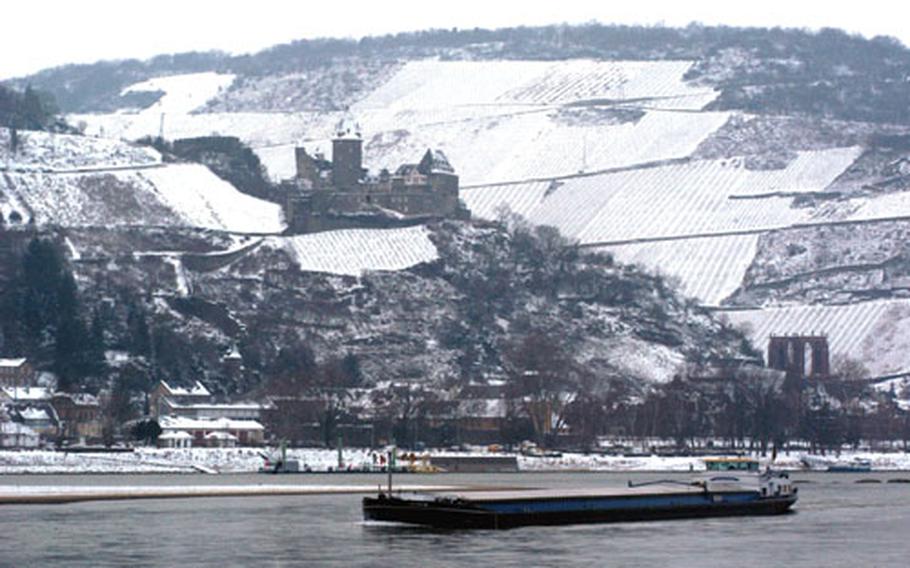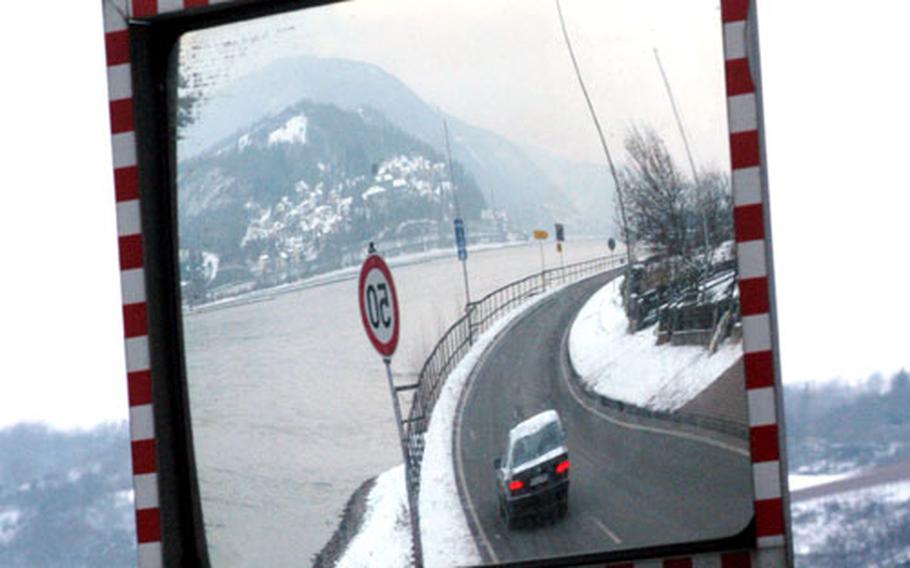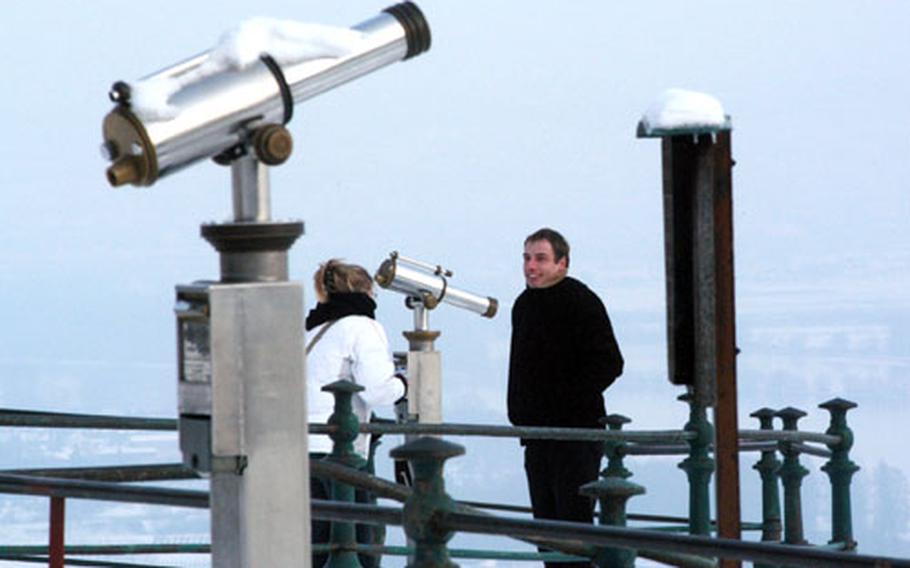 Winter in Germany's Rhine River valley. The snow has come. A white blanket covers the vineyards and old towns along the river. Lines on the ice create graphic patterns like modern etchings.
With the snow comes quiet. The pace of the busy summer season has slowed. Many wine taverns and hotels are closed. The vibrant tour buses are gone, the tourists have disappeared. The oompah tunes and the laughter at the many wine festivals in the towns along the river are only vague memories.
A cold breeze coming down from the hills above the river makes the few pedestrians shiver. They tighten their scarves and head home for warmth and shelter. Or they make a stop for warm Glühwein; what a pleasure on a wintry day.
A gloomy light from the dark gray sky changes the colors to pastels, transforming the stream into a band of silver.
Early night falls into the valley. A pale moon slowly rises over the river. A sad, dark horn blares from a passing barge, warning other ships in the distance.
Solitude. A somber atmosphere. How far away is spring? What will the new year bring?
---
---
---
---