WildTracks: English go-cart track, off-road trails feed riders' sense of adventure
by
David Hodge
May 10, 2010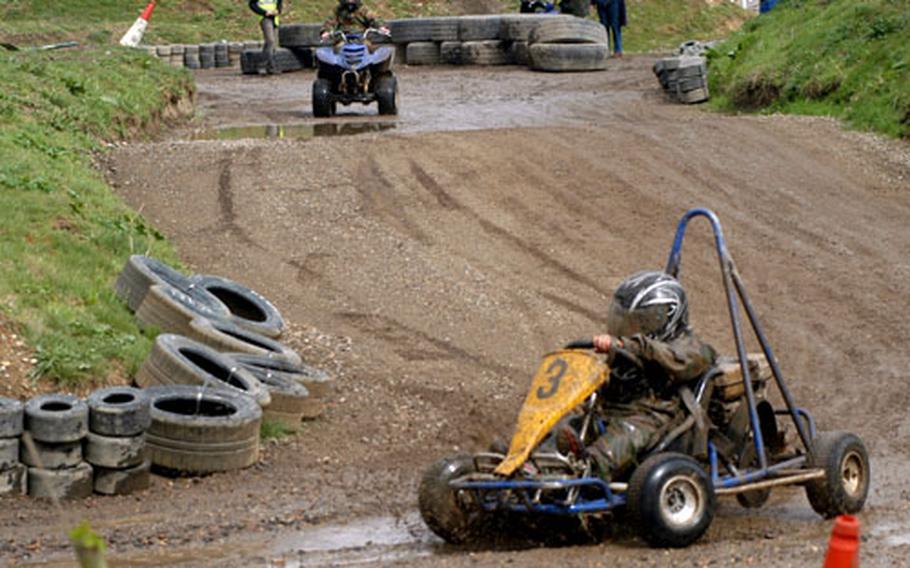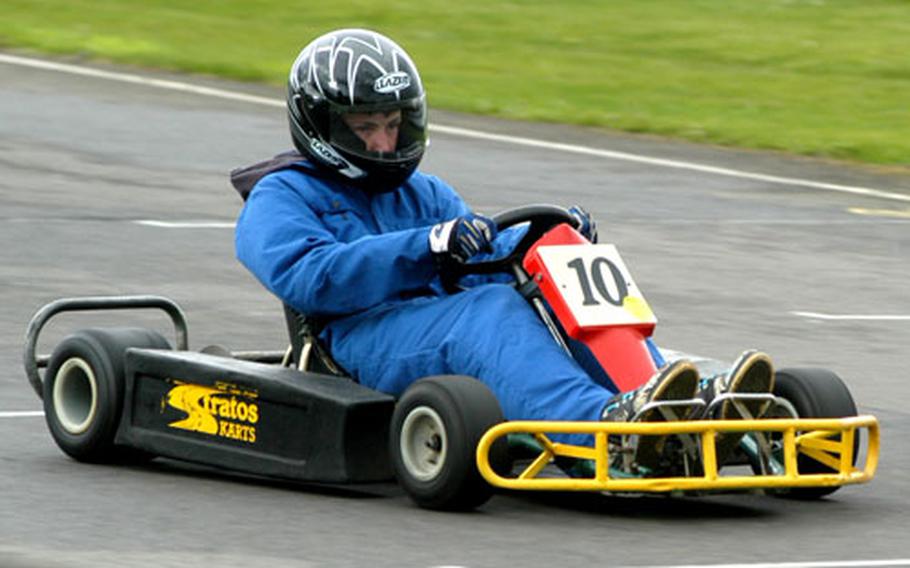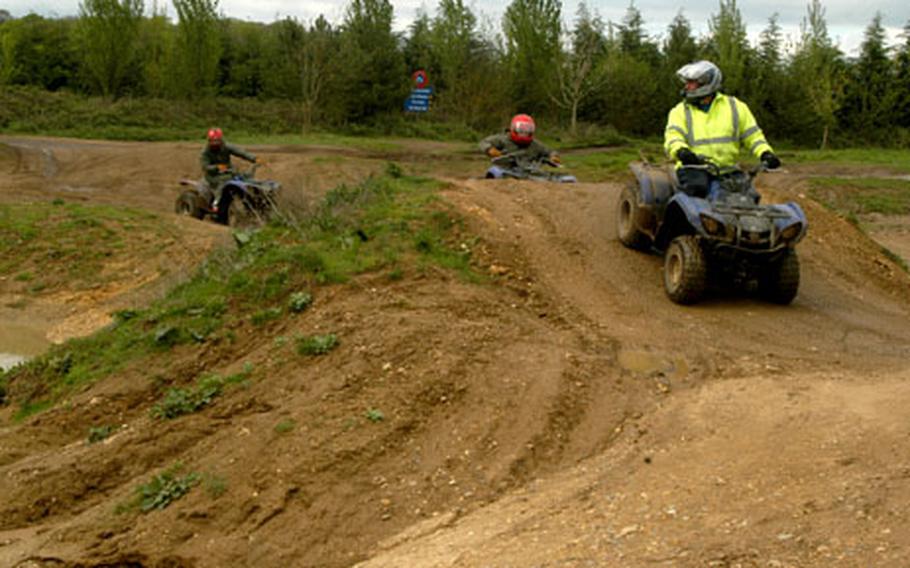 When I was a child, my idea of fun was a lot different than it is now. The greatest feats could be accomplished in a single day on my bicycle.
The memories of those adventures, and maybe a scar or two from bicycle wrecks, are all that remain from a time when the consequences of taking risks didn't matter and resiliency was my middle name. Everything was just pure enjoyment.
I figured the time was right to relive some of those childhood memories at WildTracks, an off-road-activity center that offers a little bit of everything for the outdoor adventure enthusiast who still has a need for speed.
The year was 1992 — at least in my mind — when I boarded the 200cc go-cart for time trials on the 700-meter tarmac track. I never had a proper road course in the lot next to my house when I was growing up, but the experience gained from my 15-horsepower go-cart would come right back to me when I began zipping around the track, right?
After a disappointing fastest-lap time of 42.45 seconds and some reassurances from a staff member that it was the semi-wet track's fault, and not mine, that my time was average, I decided to see what else the place had to offer that could rekindle my love of all things motorized.
WildTracks presents about a dozen activities on its 60-acre facility. The most popular attractions are the go-carts, the 4x4 track that has more than two miles of purpose-built dirt trails and water hazards, and a championship-standard, sand-based motocross track.
The go-carts come in a variety of group and individual packages, from grand-prix style races with up to 40 drivers, to arrive-and-drive, where anyone can show up and ride. WildTracks also provides all safety equipment.
About six or seven times each year the motocross track hosts a round of club-racing kids, and during race weekend the paddocks and racetrack are bustling hubs of activity, with small-cylinder dirt bikes constantly being abused by their young riders.
The sights, sounds and smells whisked me back 15 years when I used to pin the throttle on a refurbished wreck-waiting-to-happen motorcycle and rode it up and down my driveway with no helmet. WildTracks doesn't rent out its fleet of dirt bikes for fear somebody would ride them too hard and too carelessly, as I did mine, but it does use them for a motocross training school for novice riders.
For people who already have a dirt bike and the appropriate safety equipment, the motocross track is open for practice every weekend for about 25 pounds, a fair price for a day's worth of track time.
Other activities at the center include archery, fly-fishing, clay pigeon shooting and Battlefield Live, a new take on the old game of laser tag that uses an infrared detection system instead of the traditional lasers. Tina, a staff member at WildTracks, deemed the game "paintball without the paint and pain."
Visit WildTracks on your next outing for a dose of speed or to just relive some of the things that made your childhood so great. Either way, it's sure to be loads of fun.
Know and go ...DIRECTIONS: From RAF Mildenhall and RAF Lakenheath, head toward the Five Ways roundabout and take A11 toward Newmarket. After about five miles, exit onto A1304, the first exit for the town of Newmarket. After exiting, complete a U-turn where the two lanes merge and get back on A11, heading back the way you came. Once on A11 take the second exit toward B1085. After exiting, take a left at the intersection and the entrance to WildTracks will be a short distance on the right in the village of Kennett. WildTracks' postal code isn't set up properly on the Internet for GPS purposes; when the code is entered, it gives directions to a nearby town.
HOURS: The center is generally open 9 a.m. to 5:30 p.m. daily, although some activities don't open until 10 a.m. and, during the summer, the tracks will sometimes stay open until dark, depending on the number of people at the facility. It is closed during the worst weather conditions and on Christmas Day, Boxing Day and New Year's Day.
COSTS: Activities are offered at a variety of prices based on the age and height of the participant and the amount of time per activity. Group rates are available as the venue is often used for corporate events and social gatherings. Recent changes haven't been annotated on the company's website yet, so for current prices call WildTracks.
FOOD: There is a cafe open on weekends that serves hamburgers, hotdogs and a breakfast sandwich. There are a number of pubs and eateries in the villages that surround the facility, and at Mildenhall and Newmarket, which are within a 15-minute trip.
MORE INFORMATION: For information on activities, go to www.wildtracksltd.co.uk or call 01638-751-918.
— David Hodge