europe quick trips
Visitors can create custom ornaments at Langham Glass
by
Christopher Dennis
November 27, 2019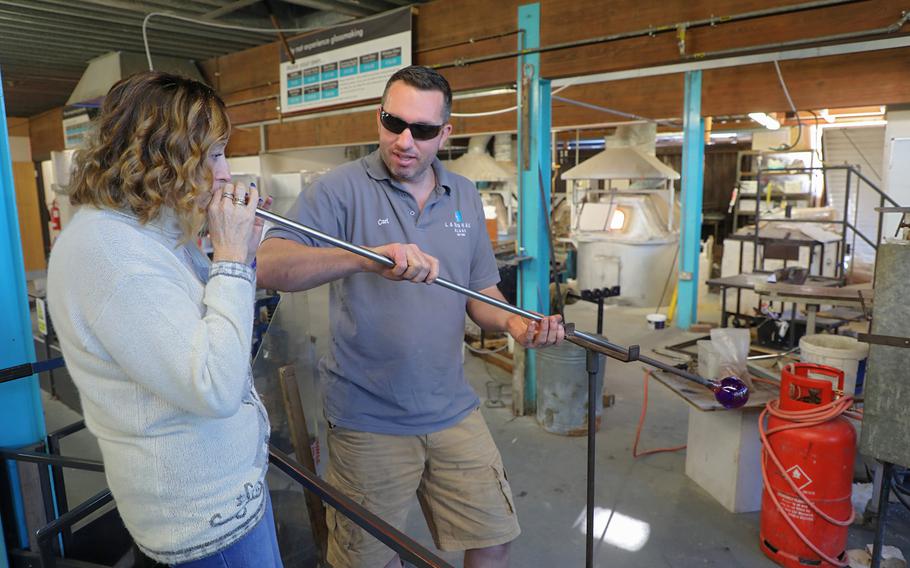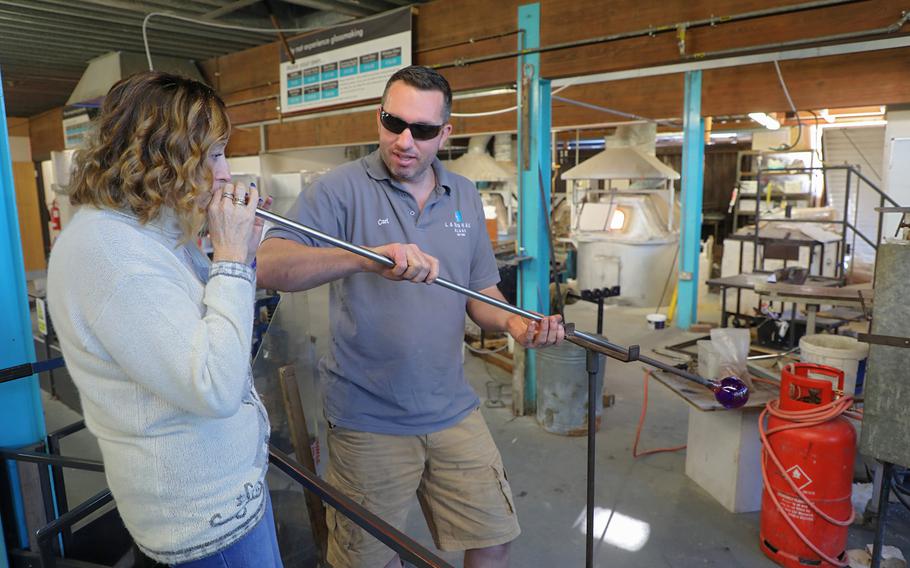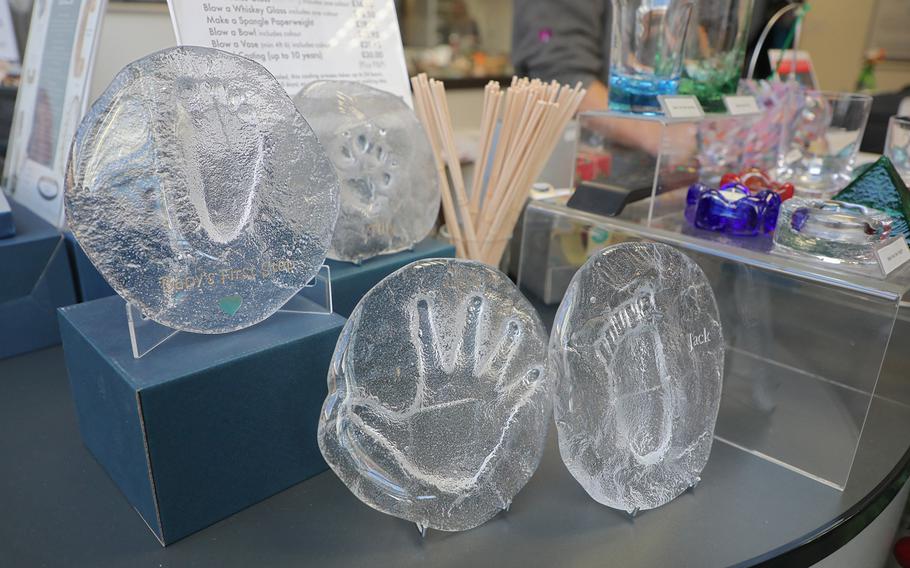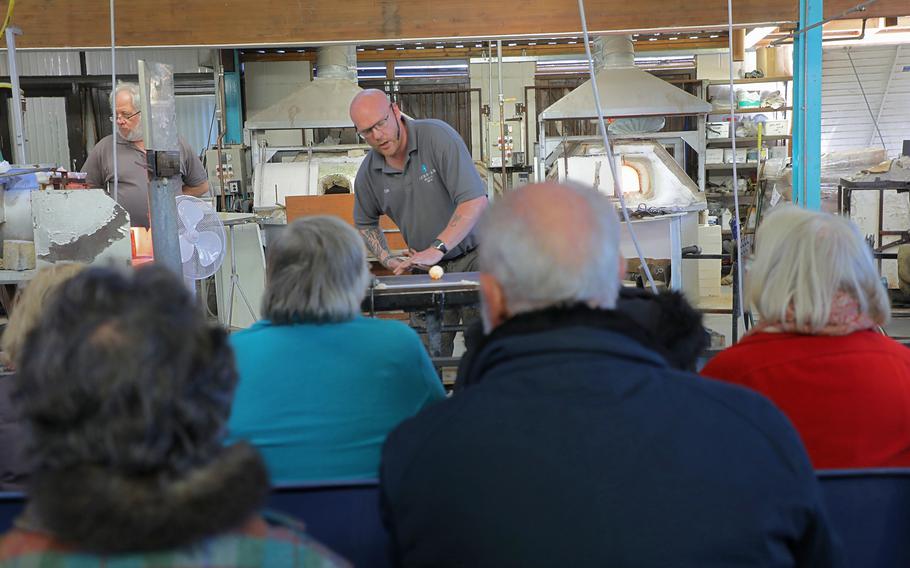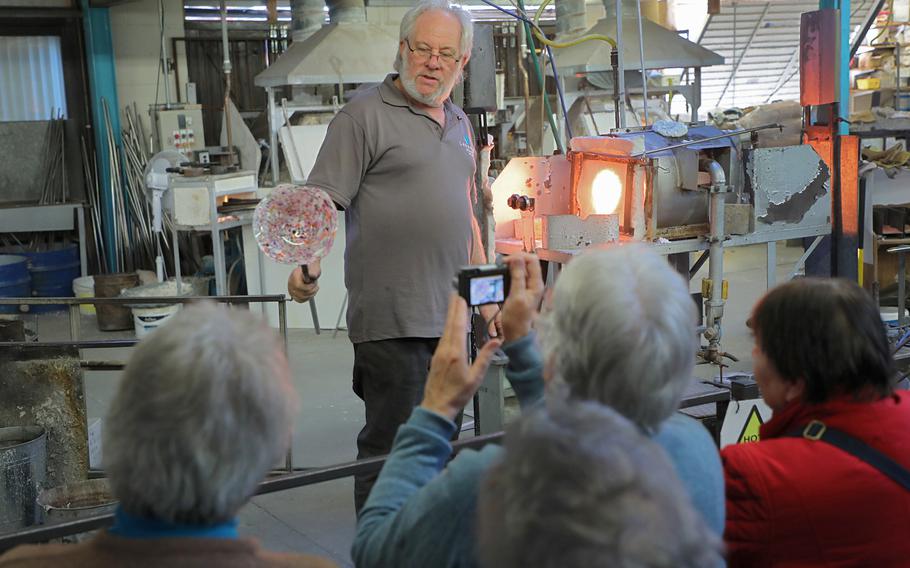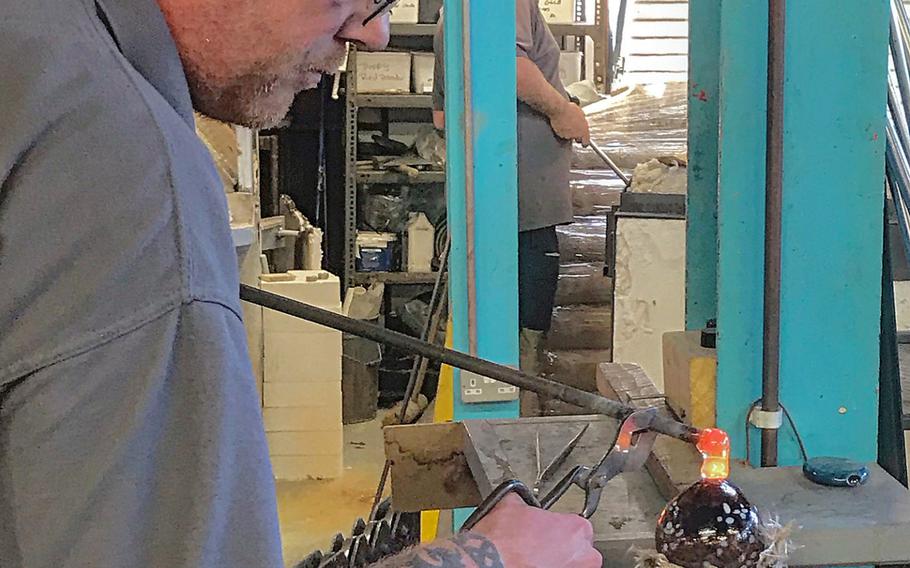 If you're in England and looking to get someone a present that's memorable, unique and includes a little bit of you, head to Langham Glass in Fakenham.
Located about 36 miles northeast of RAF Lakenheath, Langham Glass doesn't just sell glass items; it creates them, holds demonstrations on glass making and invites you to get involved and make a custom glass item yourself.
The family-run business has been around since 1979 and the three glass-makers I interacted with when I visited have been making glass objects for a combined total of 72 years.
I'd come to Langham Glass on a mission to buy a present for my family back in the U.S. After watching an hourlong demonstration on glass blowing and chatting with others seraching for unique glass objects, I decided what my family back home needs is a red tree ornament with white and blue flakes.
The Langham Glass folk made it right there in front of me, even letting me blow into the glass while it was being shaped. The only thing that could have made the experience better would have been making the ornament from start to finish myself, but then it probably would've looked like a red blob with different colored mistakes, not the beautiful object that will be gracing the Christmas tree back home this year. The unique gift with a little bit of me incorporated into it cost just 13.50 pounds.
Before choosing the ornament, I watched two artisans create a little dog, a bowl and the base of a table lamp during an hourlong demonstration of the craft of glass blowing and sculpting. As they worked, they explained how they manipulate the hot glass, what they're looking for in it, what law of physics is responsible for glass breaking, how they use molds to create bigger pieces, and more.
The demonstrations are so fascinating that some people stick around to watch multiple shows in a single afternoon, said Managing Director Jonathan Miller. They can do that because tickets for the demonstrations are valid the entire day.
Besides my ornament, another gift item that caught my eye was the glass version of the hand- or footprint of a young child. Those cost 30 pounds. The child has to be yours (or a close relative or friend's), so to avoid angering a few complete strangers, I didn't get one of these.
If you do decide to make or get something, be aware that the glass has to cool for a day, but you can pick it up the next day or have Langham Glass ship it to a U.K. address for 4.95 pounds.
Email: dennis.christopher@stripes.com Twitter: @chrisbdennis
DIRECTIONS: Address: Greenway Lane, Fakenham, Norfolk
TIMES: Shop hours are 10 a.m. to 4 p.m., Monday through Sunday, except from April 8 to Oct. 27 when they stay open until 5 p.m.
Glassmaking demonstrations last about an hour and are held Monday to Friday from 10 a.m. to 4 p.m.
COSTS: For the demonstrations: Adults (16-59): 6.50 pounds; Seniors (60+): 5.95 pounds; Children (5-15): 5.95 pounds; Under 5 is free; Family ticket for 4 (2 adults, 2 children), 23 pounds
FOOD: Available for purchase at the cafe
INFORMATION: Email: enquiries@langhamglass.co.uk; Telephone: 01328 863500; Website: langhamglass.co.uk