Vianden: Luxembourg castle was ruined by greed, then remade
by
Terry Boyd
April 6, 2004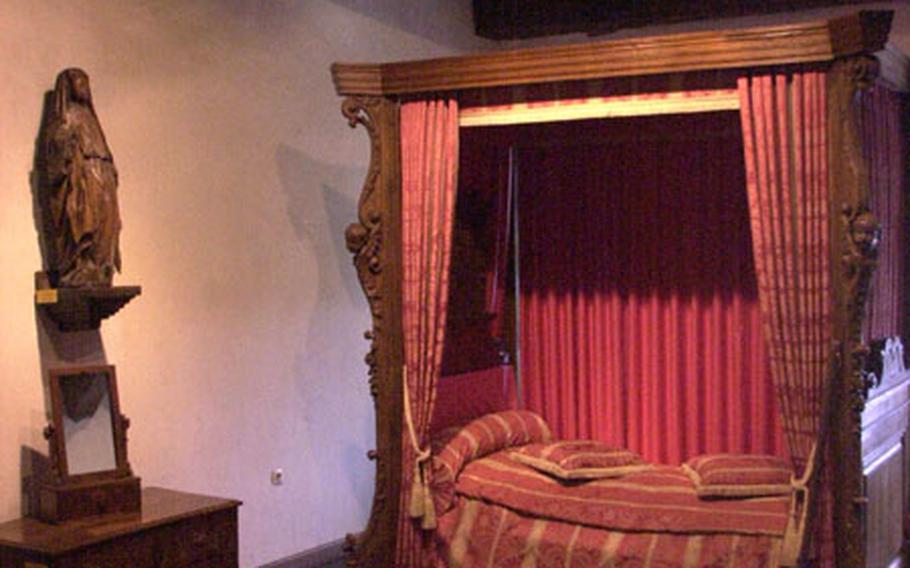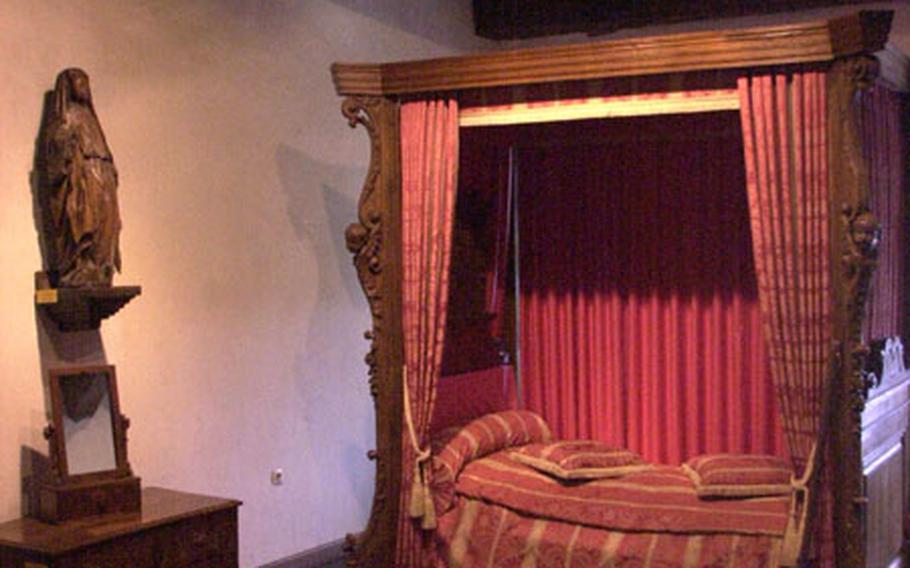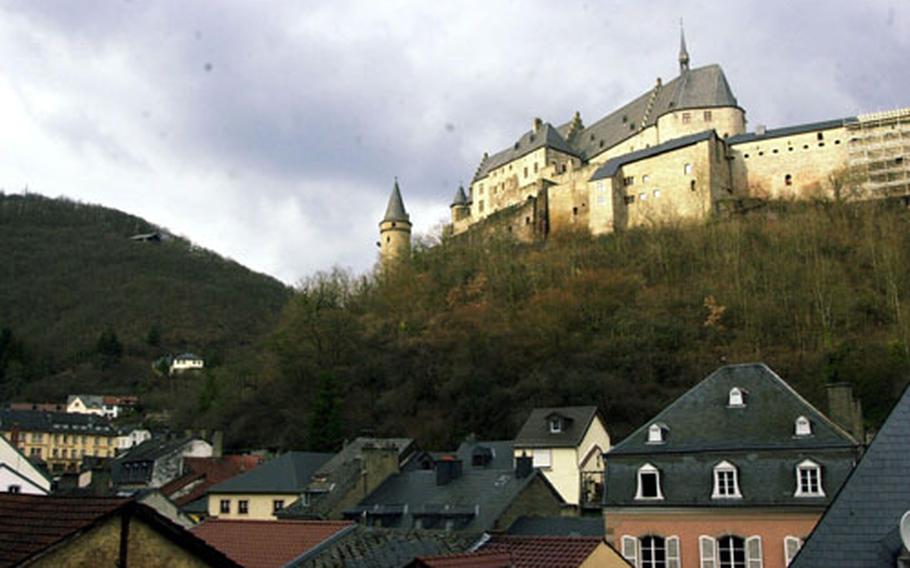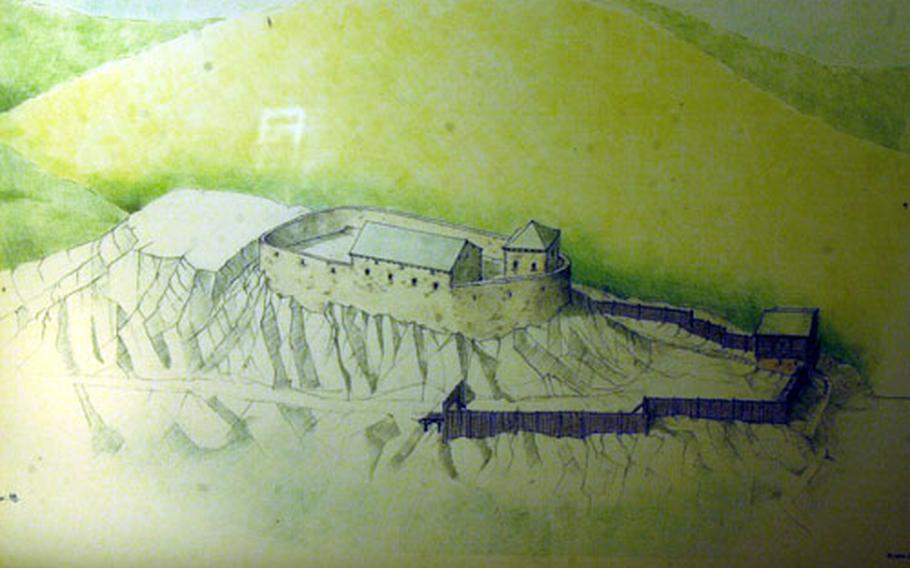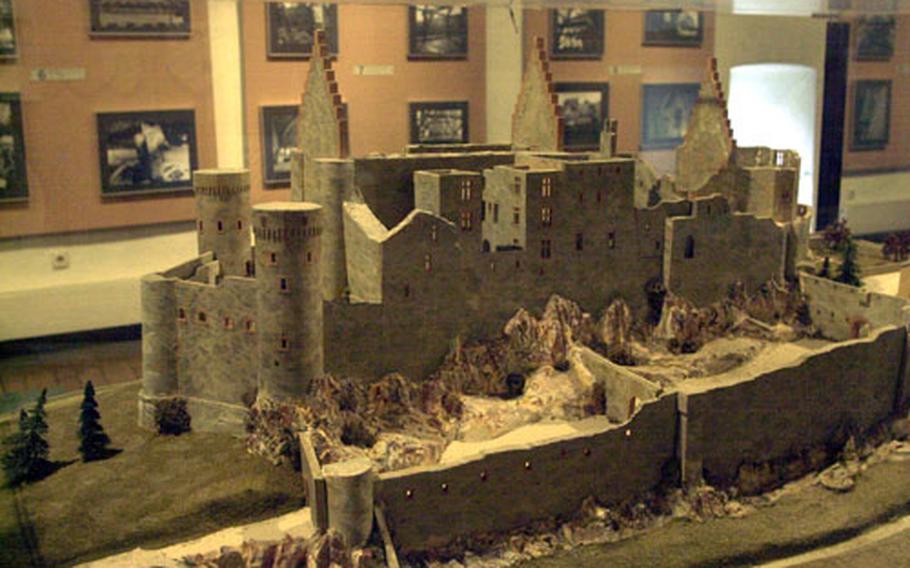 Vianden castle in Luxembourg has its own Lord Voldemort: A man so reviled, locals dare not speak his name.
After 184 years, they still haven't forgotten his treachery.
Unlike most European castles, Vianden was not laid low by pillaging armies, earthquakes or fires. It was ruined by greed.
In 1820, Guillaume I of the Netherlands, needing cash to fight the Spanish, auctioned off Vianden castle. The winning bidder made a fortune selling its component parts. He even sold the roof, said Mike Hut, a guide and historian who grew up playing in the castle. Exposed to the elements, what had been the grandest castle in Luxembourg quickly disintegrated into a ruin.
Neither Hut nor castle director Gaby Frantzen will reveal the man's name. "We don't mention him," Hut said. "He meant nothing to our history."
But this story has a happy ending. Vianden castle is probably the most-visited destination in the tiny, scenic and wealthy grand duchy squeezed between France, Germany and the Netherlands.
From 1978 to 1992, a private organization, Les Amis du Chateau de Vianden, oversaw a complete restoration of the castle. Now, as you round the final turn on the road into Vianden from the west, voilà — there's one of the great castles of Europe, lording above the town like Zeus on Olympus.
"You see the people coming into town, and when they look up and see the castle, they forget they're driving," Hut says. "They're looking up, saying, 'Look at that!' One wonders why there aren't more accidents."
Built high on a strategic promontory above a deep valley on the Our River, the castle seems to hover over medieval Vianden. The building and its setting are so dramatic that they're used as a movie set: The new Patrick Swayze movie, "George and the Dragon" was filmed here, as were scenes in "The Three Musketeers," Hut said.
Unlike many castles, Vianden's interior lives up to the exterior grandeur. Displays help amateur historians understand how Vianden evolved from a crude fifth century Rome frontier garrison on a minor trade road to the House of Vianden.
The House of Vianden's power reached its zenith with Henri I of Vianden, called the Sun Count, whose influence in the mid-12th century extended well beyond Luxembourg and into modern- day France, Germany and Belgium. He was connected to Europe's most powerful courts through his marriage.
The majority of the castle's historic displays are in Charles Arendt Hall, including scale models of the castle at various periods, as well as photos from the mammoth ongoing restoration/archaeology project.
Because this is a major part of Luxembourgian history, the Duchy's royal family celebrates family milestones here. Luxembourg's banks and corporations lease the 3,000-square-foot Albens Hall for special events.
But they aren't the only ones who make use of the castle. The sentiments that keep people like Hut from naming the man who sold Vianden castle for salvage cut both ways.
Only one Vianden family has donated the furnishings sold from the castle, Hut said. Looking down at the town from the castle, Hut mused, "It is said that even doorways and staircases in some houses are made of stones from the castle." Some local families, he said, must still be living with the House of Vianden's priceless antiques.
"But no one ever says a word."
On the QT
Directions: From southern and central Germany, take Autobahn 6 to Autobahn 1. Follow the Trier exit, which is A-602, with the Moselle River on the right. About three miles after the exit, follow signs for A-64 to Luxembourg/Bitburg and on to Luxembourg. Once across the border, take Exit 13, marked Grevenmacher/Potaschberg, and follow Route 14 to Larochette and Diekirch. In Diekirch, there are signs to Vianden on National Road 17.
From bases near Frankfurt, take Autobahns 3 or 61 to 48, then south to Exit 125 (Wittlich). Follow signs to Bitburg on Route 42, and on to Luxembourg, which goes directly into Vianden.
Times: This is not an "off-the-beaten- path" destination. About 180,000 people visit Vianden castle each year, peaking at 3,000 daily during the town's Middle Ages festival, Aug. 7-15 this year. Opening hours are: 10 a.m. to 6 p.m. April through Sept. 30; 10 a.m. to 5 p.m. in October; 10 a.m. to 4 p.m. Nov. 1 through Feb. 28; and 10 a.m. to 5 p.m. in March.
Cost: The entrance fee for adults is 4.50 euros; seniors older than 65, 3.50 euros; students, 13-25, 3.50 euros; children 6-12, 1.50 euros. Group prices and guided tours are available.
Food: Vianden is a major tourism center, offering a wide range of restaurants, cafes, coffee shops and patisseries. There are also numerous picnic areas in town and the surrounding region.
Info: For group prices, guided tours and upcoming events, see the Vianden Web site: www.castle-vianden.lu
---
---
---
---