Valencia: Beautiful by bicycle
---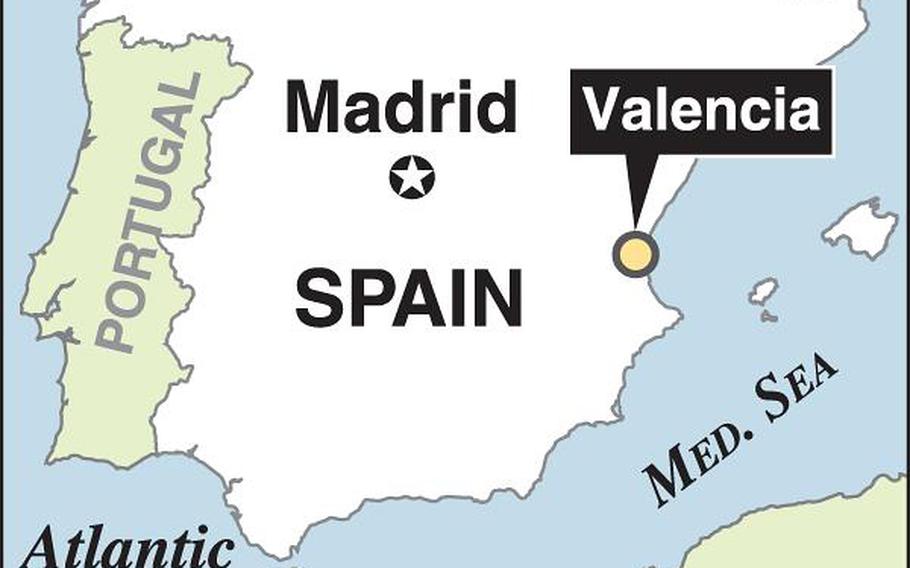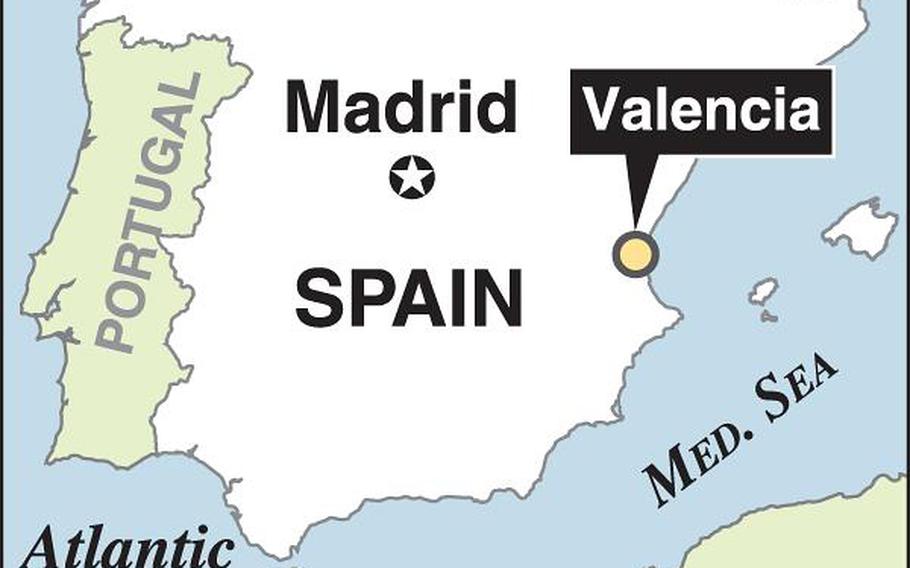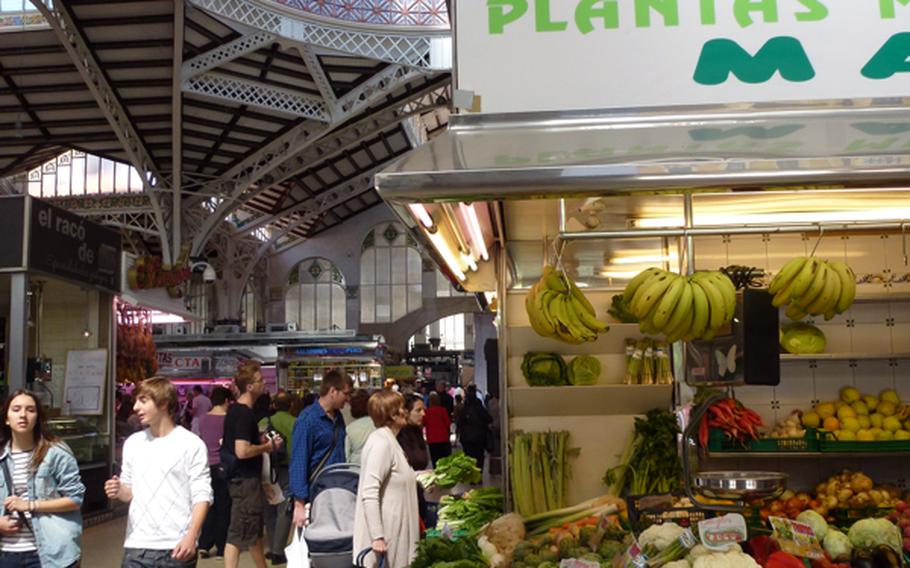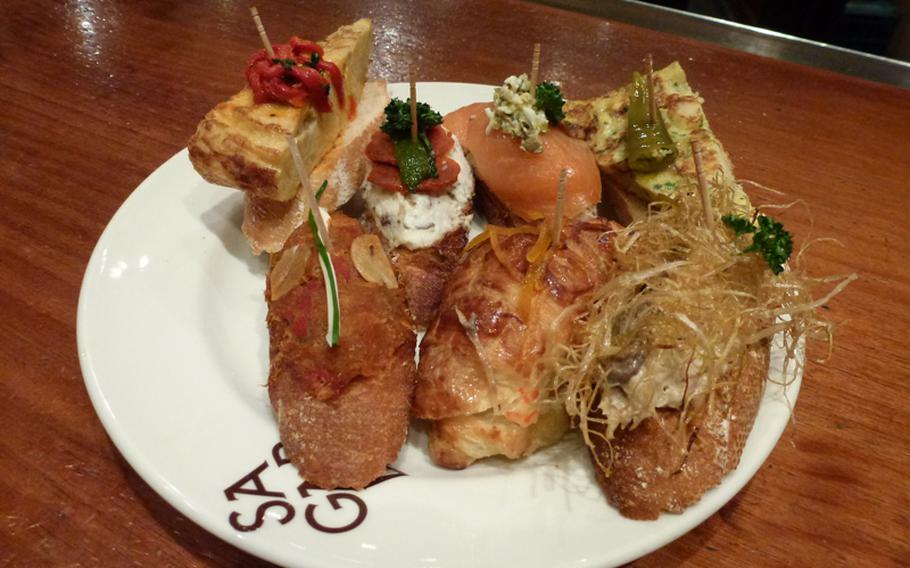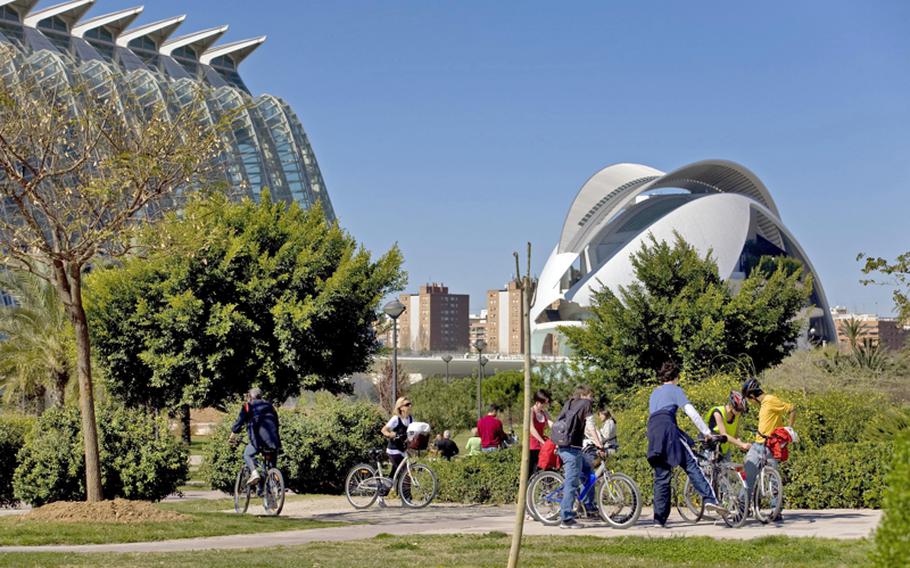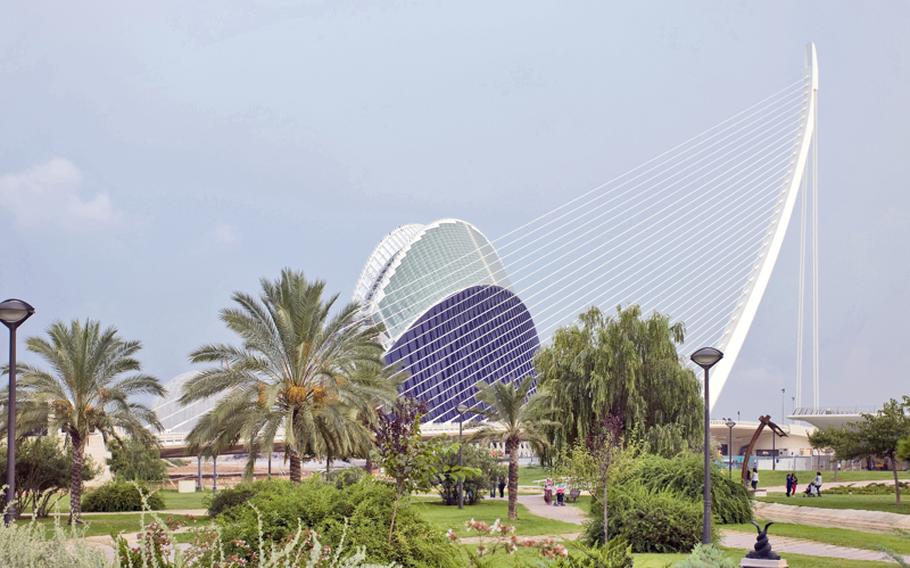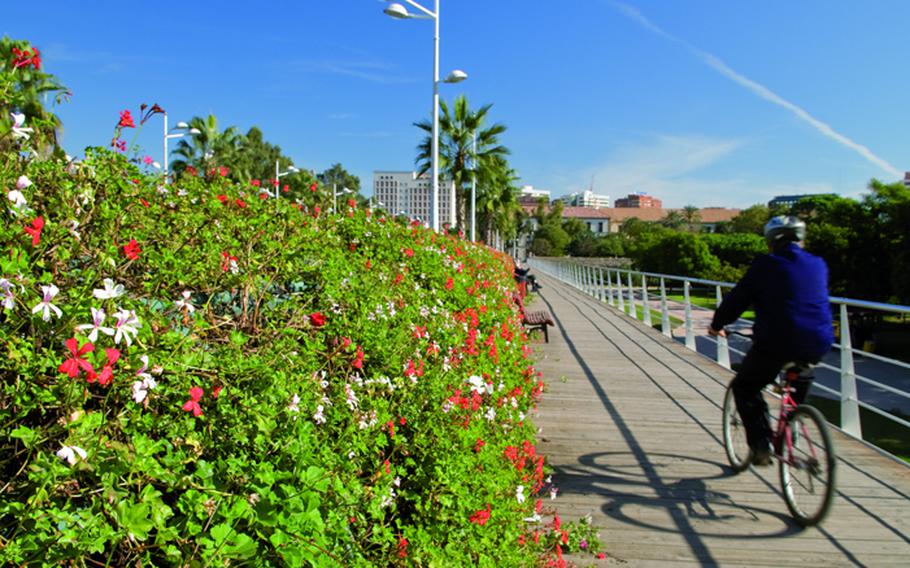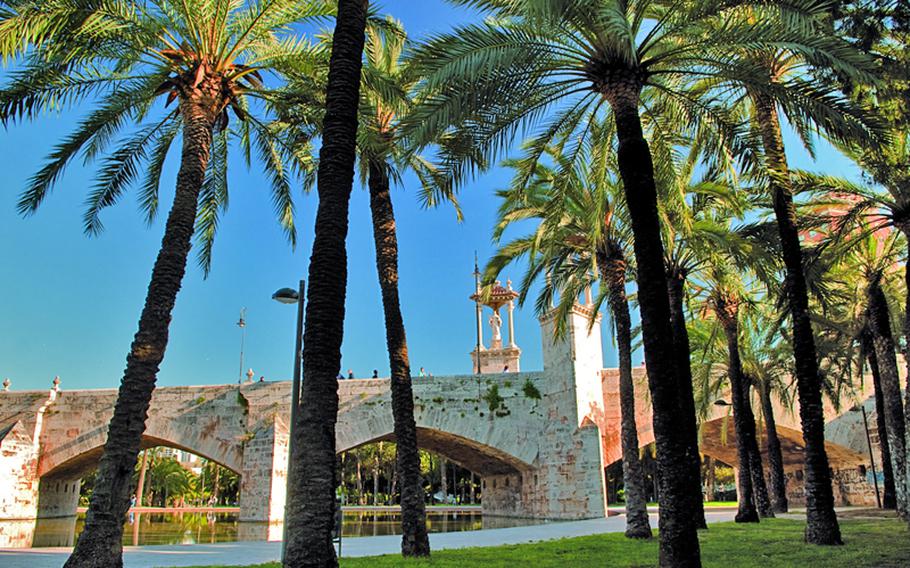 Undulating through the center of Valencia, Spain, a green swath meanders toward the Mediterranean, bordered on both sides by solid stone walls and criss-crossed by bridges.
At first glance, a visitor might expect to see a river flowing along this six-mile route — but instead of water, the riverbed swells with trees, grassy fields, playgrounds, bike paths and families enjoying the warm Spanish sun. Welcome to Turia Gardens, the heart of Valencia, where tourists and local families alike can escape the busy city by simply descending a few steps into this urban oasis.
Before Turia Gardens was a park, it was indeed a river, but a devastating flood in 1957 led city leaders to divert the river to the edge of town. A highway was proposed for the riverbed, but Valencia's townspeople objected, and the idea for a city park was born. Today, Turia Gardens is Valencia's showpiece. Recently, my husband, Peter, and I explored the gardens and the exciting attractions that have blossomed on its banks.
Valencia, Spain's third largest city and home to 800,000 residents, is easy to navigate and extremely bike friendly. Rental shops are everywhere, many of which offer guided tours. We opted to explore Turia Gardens by bike at our own pace. Ramps provide easy access for cyclists since the park is 30 feet below street level. Once you descend, you'll feel a world away from the bustling city streets.
As we biked, we admired the diverse bridges that span the park: one, the Puente de las Flores, features waist-high geraniums along its entire length. Another, the Puente del Mar, is studded with statues of saints and city fathers. A third, La Peineta, designed by architect Santiago Calatrava, arches gleaming white across the park.
We couldn't wait to explore the City of Arts and Sciences at the eastern end of Turia Gardens, a futuristic complex with an aquarium, science museum, IMAX theater and opera house. Even though our children are grown, we love science museums — and this one had three floors of interactive exhibits about memory, DNA, outer space and electricity. Kids were everywhere, pushing buttons, banging pipes, controlling miniature cranes — hands-on learning at its best. A colorful "Super- heroes" exhibit taught science lessons with comic book characters. Wood was the focus of another exhibit, which included deconstructed musical instruments that revealed the intricacies of woodworking.
On the first floor, Foucault's Pendulum offered us a meditative break. Here one of the world's longest pendulums — 112 feet — swings lazily in sync with our planet's rotation.
From there, we headed west and discovered a huge, reclining statue of Gulliver in the middle of the gardens. Scampering all over it like Lilliputians were dozens of children, swinging on ropes, climbing ladders and sliding down slides. (The statue has ropes and ladders and swings built into it. In other words, the playground is literally the plastic statue.) Nearby, teens careened in a skateboard park.
About midway through the park, Torres de Serranos, majestic gates with turreted towers and grimacing gargoyles, mark the entrance to Valencia's old city. Bring along a good map because it's easy to get lost in this labyrinthine warren of narrow streets, restaurants and shops. We rode our bikes to the Central Market — about a quarter mile from the gates — to pick up some bread and cheese for a picnic. If you want to try the region's specialty, try paella — golden rice flavored with rabbit and lima beans — or tempting tapas. The Plaza de l'Ajuntamenta, the old city's largest square, offers several sun-splashed terraces for dining al fresco. For souvenirs, check out the beautiful ceramic shops.
If you're in the mood for some culture, visit the Valencia Museum of Fine Arts, located next to the park. Considered Spain's most important art museum after El Prado in Madrid, its prized collection includes Renaissance and Baroque paintings, gilded altarpieces, marble sculptures and antique furniture.
The building, which dates to the 17th century, was originally a seminary and features an octagonal church with a brilliant blue dome. Another cultural stop beside Turia Gardens is the Palace of Music, where you can hear everything from jazz to flamenco.As we pedaled back to the bike shop, we realized what an amazing asset Turia Gardens is for a large city like Valencia. Its recreational, cultural and family attractions seem designed to keep folks coming back for more.
Getting there• Valencia's airport, served by a variety of European airlines — as well as Delta Air Lines during the summer — is just six miles from the city.• Getting to Turia Gardens from the airport is easy. Just take Line 3 or 5 of the Metrovalencia railway.• Valencia Bikes (valenciabikes.com) offers bike rentals at three locations, as well as bike tours in English every day at 10 a.m.
Where to stay• Westin Valencia (westinvalencia.com) in the city center is just a stone's throw from Turia Gardens; from $190. • Las Arenas (hotel-lasarenas.com), a grand beach resort just a few minutes from the city center, offers waterfront rooms, a spa and a terrific restaurant; from $170. • Novotel Valencia (novotel.com) offers budget-friendly accommodations and is about a mile from the Bioparc zoo; from $70.
Where to eat• Brasserie Sorolla(hotelvalencialasarenas.com/sorolla)offers al fresco dining overlooking the Mediterranean. Its paella is authentic, creamy and delicious. • Sagardi (sagardi.com) offers tasty pintxos — Basque-style tapas — in a relaxed setting in the old city.
Don't miss• Bioparc (bioparcvalencia.es), Valencia's state-of-the-art zoo, at the west end of Turia Gardens, offers a true immersion experience. • The Lladró Museum (lladro.com), where Lladró porcelains are created, offers tours of artisan workshops and a museum store. It's 30 minutes north of the city center via Bus 16. • Nature lovers will want to explore Albufera Nature Park (albuferadevalencia.es), seven miles south of Valencia, where much of the region's rice is grown. Hiking, bird watching and boating are just some of the activities at the park.
For informationVisit the website www.comunitatvalenciana.com.
---
---
---
---