Unicorn Gundam in Odaiba makes a big impression on anime fans
by
Leon Cook
October 5, 2017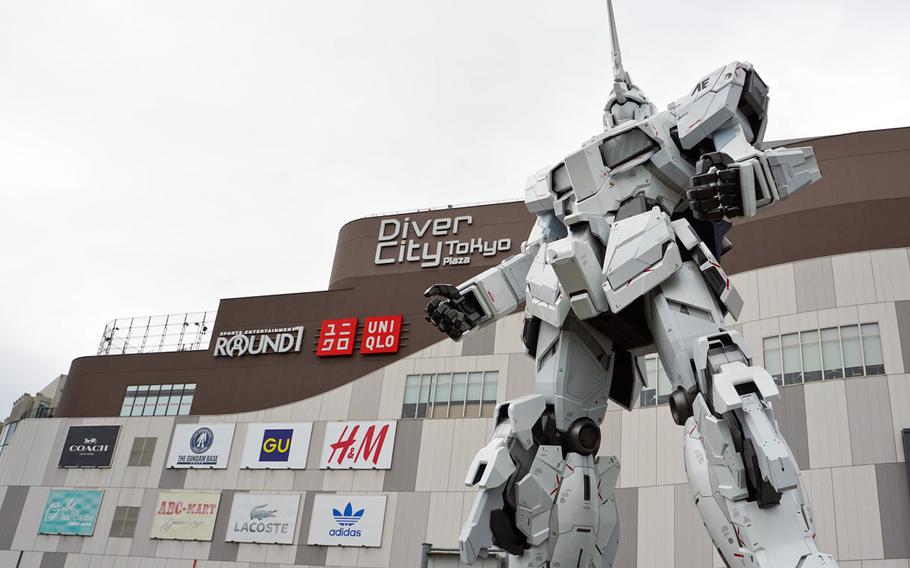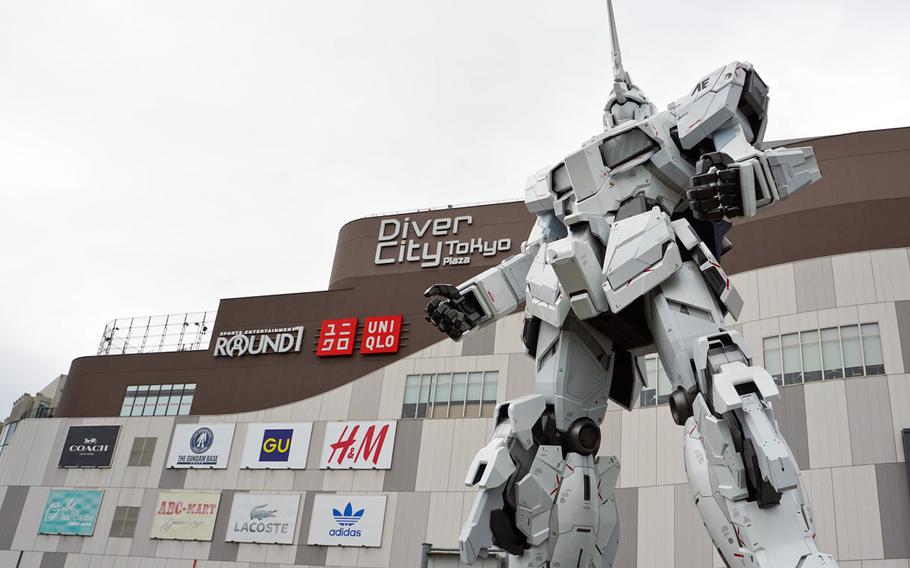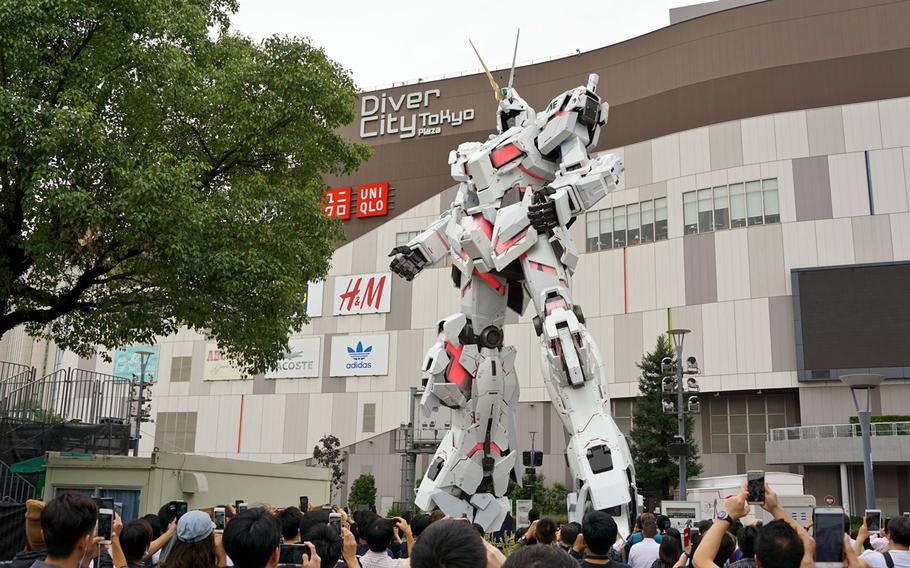 A giant robot is exactly what many Americans picture when they think of Tokyo.
Those who visit Odaiba, an artificial island in Tokyo Bay, won't be disappointed by the 65-foot Unicorn Gundam statue unveiled there on Sept. 24. The robot, standing next to DiverCity Tokyo Plaza mall, replaced a Gundam that was recently dismantled.
It's based on a machine featured in "Gundam Unicorn," the most recent addition to the long-running series of Gundam novels and manga cartoons.
In Gundam lore, this particular model of robot is covered in "psycho-frame material" that glows pink or green when piloted by a sufficiently powerful "Newtype." I don't know what any of that means, but it's apparently a big deal.
As someone with very little knowledge of the Gundam lore, I just saw a big robot with a horn.
The robot transforms from Unicorn Mode to Destroy Mode and back several times daily.
Starting in the battle-ready Destroy Mode, it transforms into its unicorn form at 11 a.m. The process repeats every couple of hours.
During the transformation, armor plates shift aside, the psycho-frame material glows pink and the unicorn horn, which is actually an antenna, splits in two and adopts a configuration similar to the ornamentation on a samurai helmet. The process takes about 10 seconds.
The transformation is accompanied by audio, but of course it's in Japanese. It sounded dramatic, but I couldn't understand any of it.
At night, the psycho-frame material is extra bright, and special shows occur every half hour from 7.30 p.m. to 9.30 p.m. with scenes from the cartoon projected onto the outside of the mall. During these shows, the robot transforms to unicorn and back in rapid succession, and its normally pink lights glow green.
Adjacent to the statue is the Gundam Cafe, which offers a small selection of sandwiches and drinks. I had a hot dog for 524 yen ($4.63). The bun was good, but the dog was average at best.
Inside the nearby mall you can find Gundam Base Tokyo, a massive model store and showroom with anything a Gundam enthusiast could want.
On the whole, the statue was cool, but it's just a big robot to me. It's worth seeing if you're already on Odaiba. Obviously, Gundam fans will love it.
The Unicorn Gundam DIRECTIONS
The Unicorn Gundam is next to DiverCity Tokyo Plaza in Odaiba, a five-minute walk from Daiba Station on the Yurikamome Line. By car, take the Rainbow Bridge toll road and get off at Odaiba.
TIMES
Transformations occur at 9 a.m., 11 a.m., 1 p.m., 3 p.m. and 5 p.m.
COSTS
Free
FOOD
The nearby Gundam Cafe is open 10 a.m. to 9 p.m.
INFORMATION
Online: www.g-cafe.jp/en;www.gundam-base.net