Tongeren: Treasure hunt in Belgium at antique flea market
---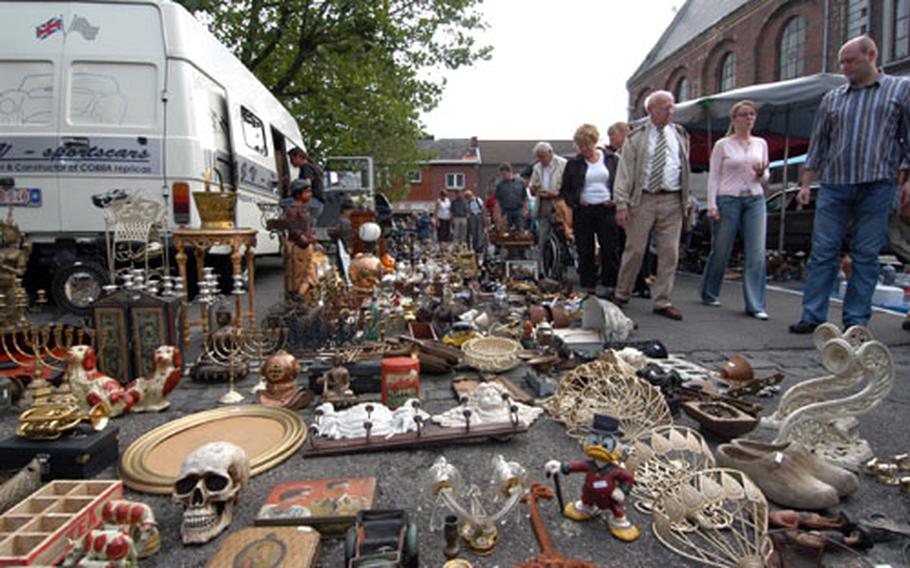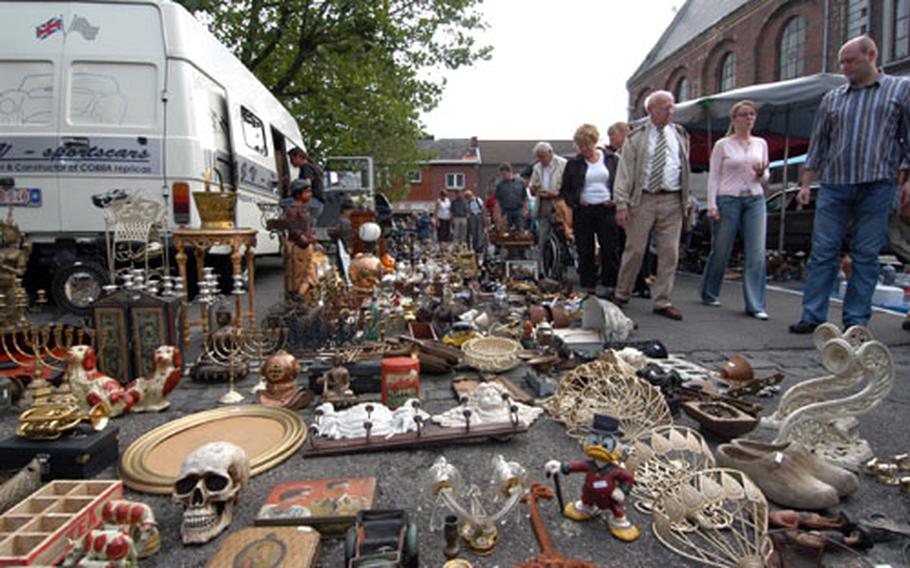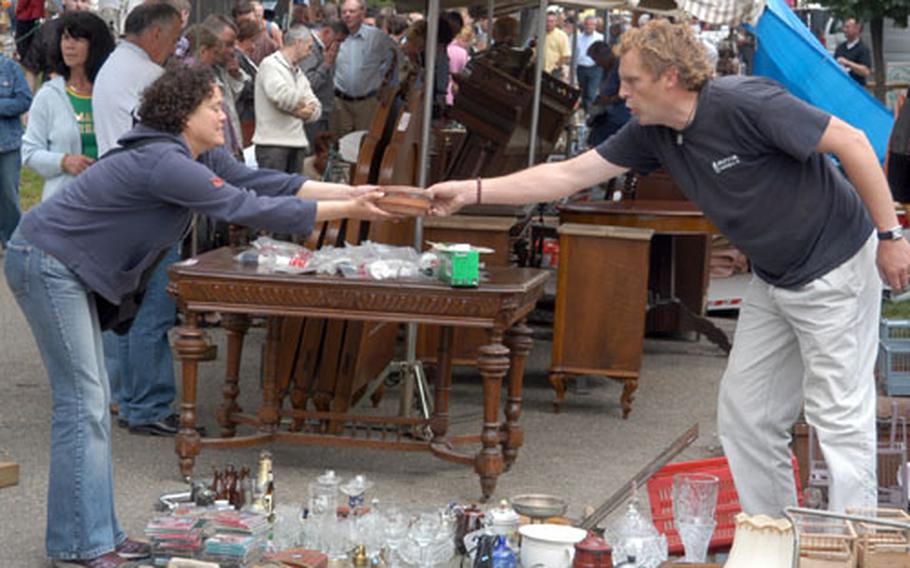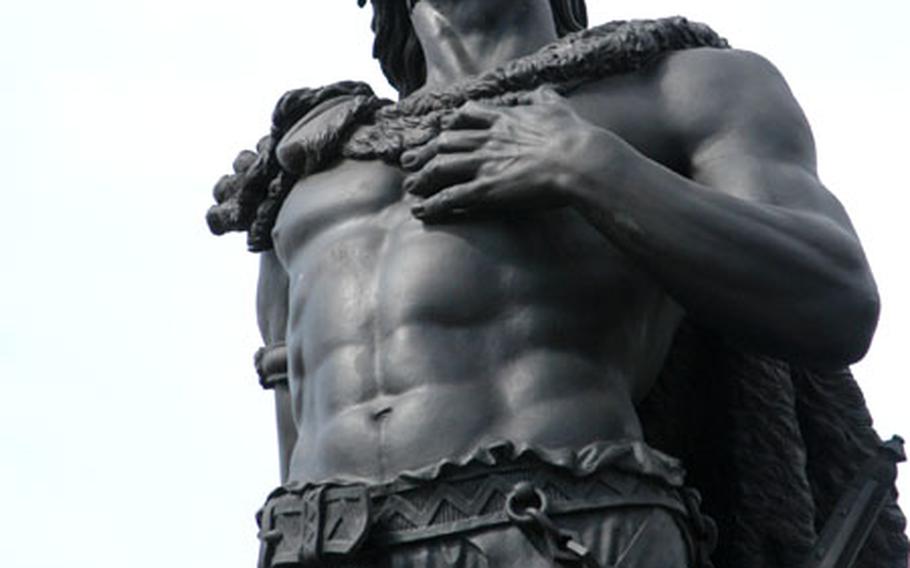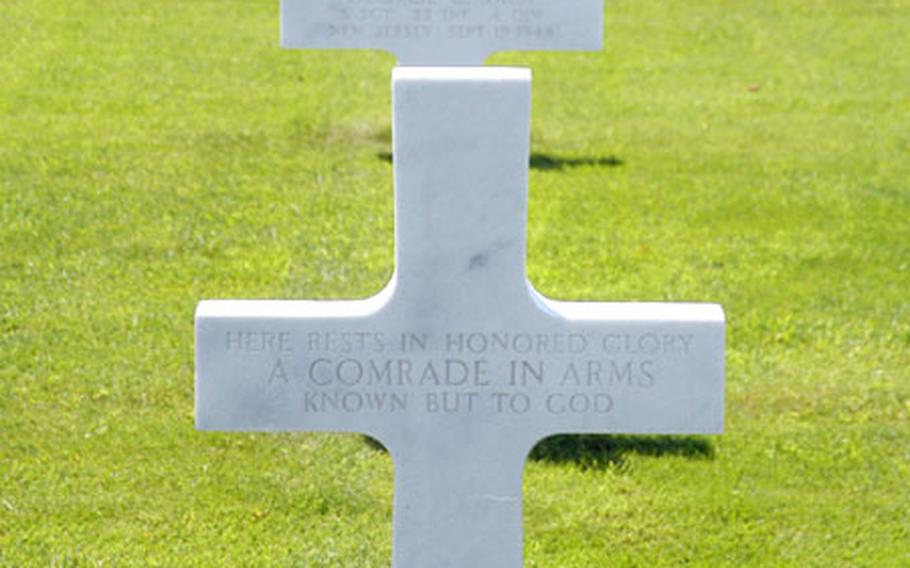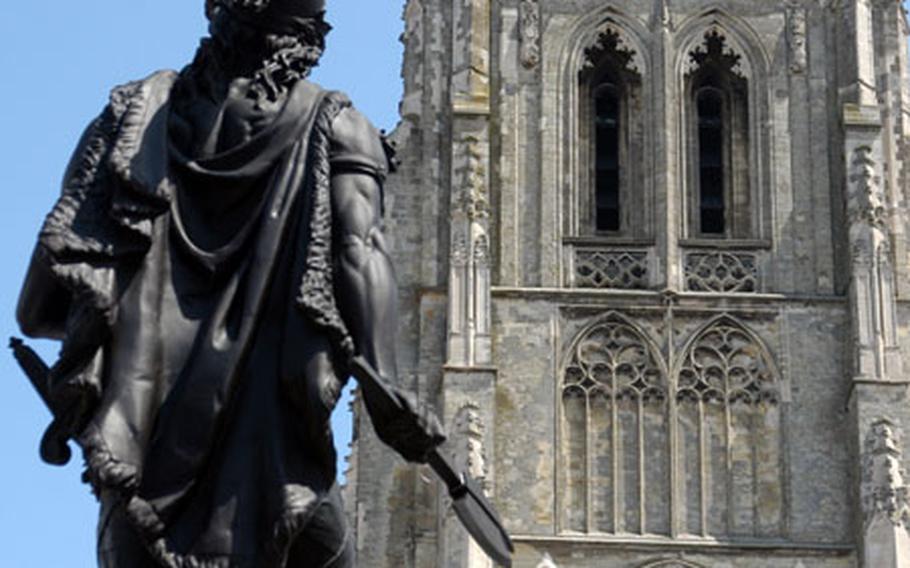 Tongeren is supposedly the oldest town in Belgium, so it is only appropriate that it is also home to the biggest antique flea market in the Belgium-Netherlands-Luxembourg region.
You have to get up early, though, if you want to do some shopping: The market begins at 7 a.m., and ends at noon.
Actually, that's a good thing. It gives you plenty of time to have lunch, see the sights and explore the surroundings.
The flea market takes place on Veemarkt square and on Leopoldswal, an area running along the town's medieval wall. Vendors also line up on the lower end of Maastrichterstraat, a lane that leads down from the central Grote Markt square. Off Leopoldswal there are also two covered market areas on Clarissenstraat.
What can you find at the antique market? Just about anything. Furniture, of course, plus silverware, flatware, glasses, vases and chandeliers. Planning to renovate an old house? You can find doorknobs, locks and light fixtures here. Collect old-fashioned irons or tools? Ditto.
Most people probably would call a lot of the things for sale here junk. Old glass bottles seem to be popular for some reason, as are tin cans.
You probably can find something rare here, but the seller likely will know its value, so don't expect bargains. However, if you see something that tickles your fancy, and you can afford it, go for it. You never know when the chance will come again.
At noon, the vendors start packing up, but they usually are willing to make a sale until they are finished. Visitors head for the cafés along Veemarkt for a drink or lunch and a chance to take a closer look at their new possessions.
Some will walk up to the Grote Markt, Tongeren's main square for lunch. Here stands a statue of Ambiorix, king of the Eburons, facing the Notre Dame basilica across the square. The Eburons were a Celtic tribe that battled the invading Roman army of Julius Caesar and won a victory over the Roman Legion in 54 B.C.
The Romans founded the city in 15 B.C. and called it Atuatuca Tungrorum. Gothic Notre Dame dates to the 13th century and sports a bell tower 211 feet high.
Other sights in Tongeren are Roman walls, medieval walls and a Gallo-Roman museum.
After a morning of commerce and an early afternoon of culture, make a trip to the Henri- Chapelle American Cemetery.
Here on a bluff overlooking the Belgian countryside, 7,989 of American World War II dead are buried. Most of them were killed during the Battle of the Bulge in late 1944 and during the advance into Germany in 1945.
Like all American military cemeteries in Europe, Henri-Chapelle is both beautiful and somber, with its sweeping rows of white crosses honoring those who gave their lives for their country.
If you have a little more time, go just up the road, across the Dutch border, to the Netherlands American Cemetery at Margraten.
On the QT
Directions: Tongeren is in southeastern Belgium near the German and Dutch border.
Coming from Mons, take A7 and A15 to Liège, then A13 to Tongeren. From Brussels, take A3 toward Liege, exit at Waremme, and head to Tongeren.
From Brunssum and Schinnen, head to Maastricht, then take highway N278, which turns into N79 when you cross into Belgium, straight to Tongeren.
"Tongres" is the name for the city in the French-speaking areas of Belgium, so watch for that name on signs, also.
The Henri Chapelle American Cemetery is on route N18 between Henri-Chapelle and Hombourg, Belgium, about 25 miles southeast of Tongeren. Exit A3 at Battice, take N3 towards Aachen and Henri-Chapelle, then N18 at the fork in Henri-Chapelle.
Hours: The flea market is from 7 a.m. to noon every Sunday. The Henri-Chapelle American Cemetery is open 9 a.m. to 5 p.m. daily except Dec. 25 and Jan. 1.
Food: There are plenty of cafés and restaurants in Tongeren.
The estblishments on the Veemarkt are popular with the post-market crowd.
The cafés at the Grote Markt are a good alternative.
More information: On the Web, go to www.trabel.com/tongeren.htm and www.tongereninfo.net/enantiekmarkt.htm for information on Tongeren and its flea market. Click on www.abmc.gov for info on Henri-Chapelle American Cemetery and other American Battlefield Monument Commission sites in Europe.
— Michael Abrams
---
---
---
---