Tokyo: The path to Confucius is open
by
Hiroshi Chida
June 10, 2004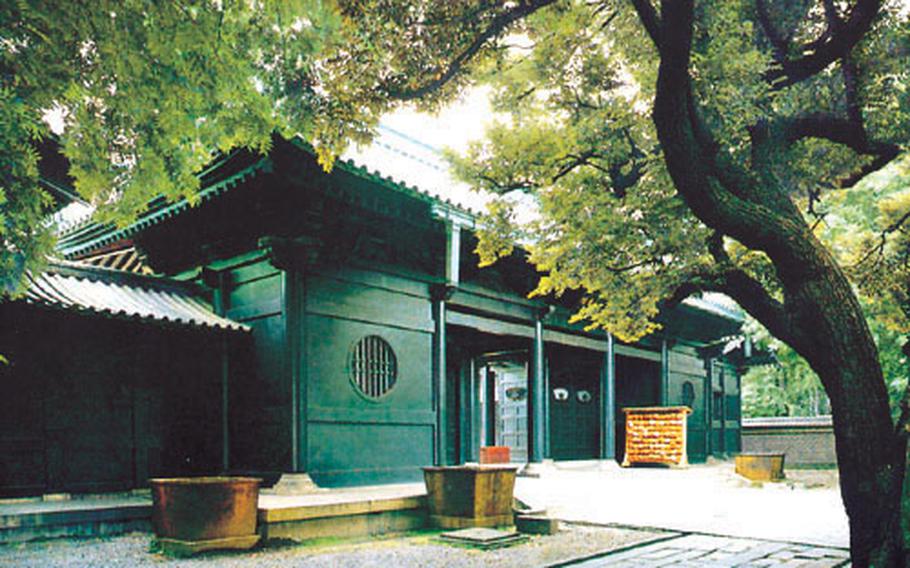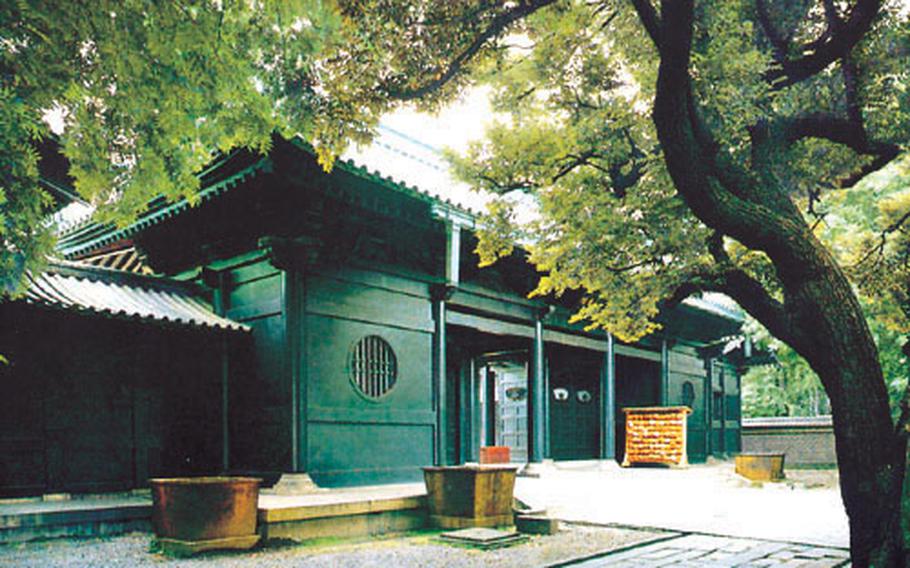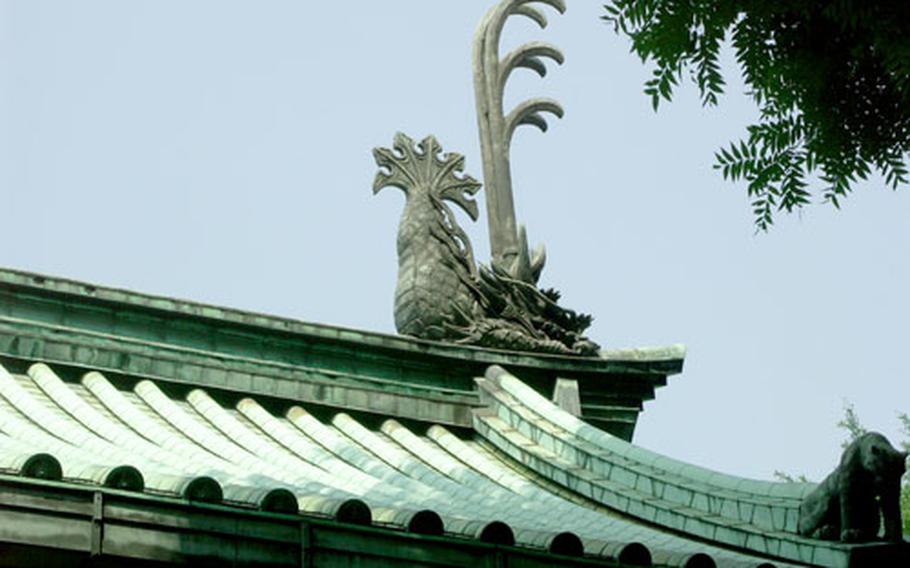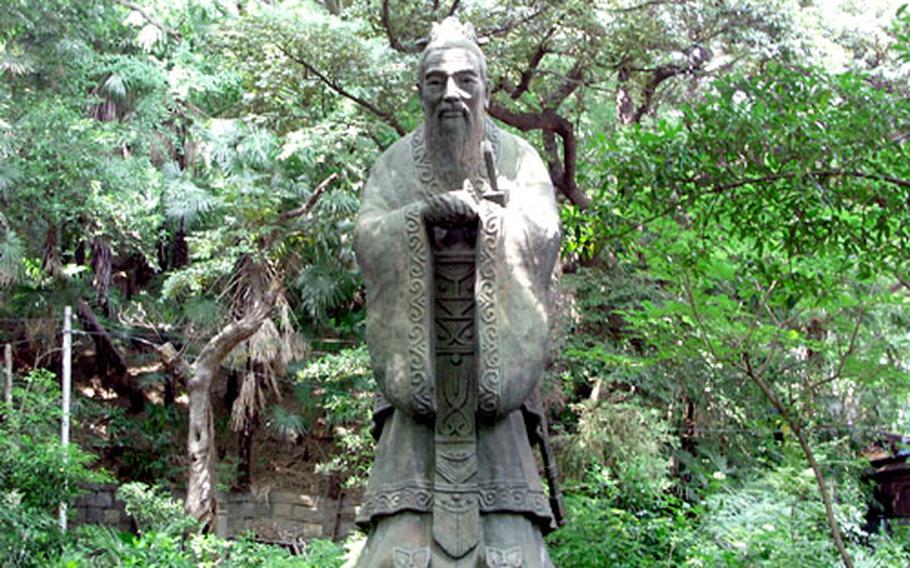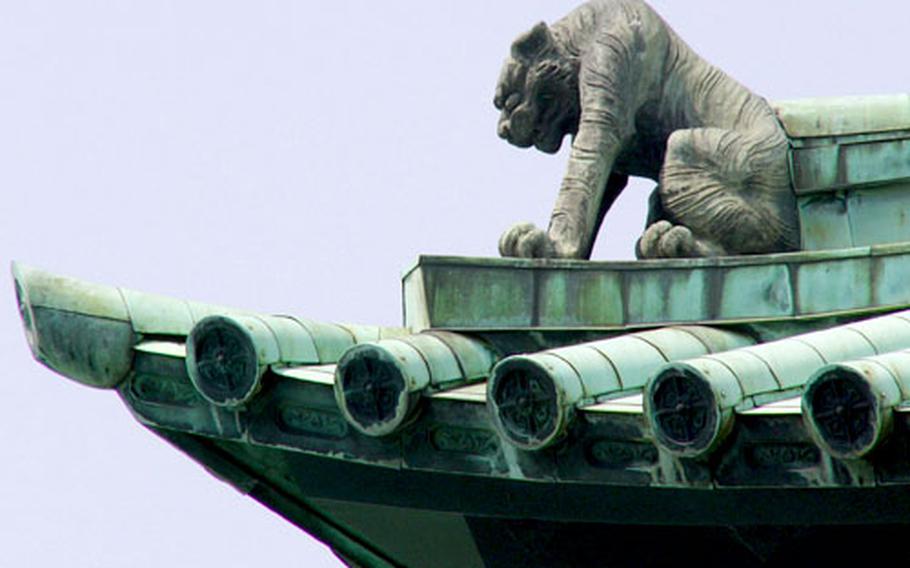 In 1690, the fifth Edo Shogun Tsunayoshi established Yushima-Seido — an academy for studying the ancient Chinese philosopher Confucius.
The Edo shogunate added in 1797 the Shoheiko school — Japan's first educational institute of higher learning and place for training bureaucrats. The school became the center of study on Confucianism.
Confucius (circa 551-479 BC) was the most famous philosopher in ancient China. His philosophy — Confucianism — is a system of ideas and thoughts about human behavior, the rules you should follow, and the government.
Confucius believed social order should be achieved by authorities' moral example, and not by the enforcement of law.
Confucius was concerned with educational and moral training. The source of morality lay in filial piety, a child's respect for — and obedience to — his parents. Emphasis on the family as a hierarchical unit was to remain common to all Confucians and to inspire a detailed ideology of kinship.
The philosophy also believed men should study and appreciate classical songs, ritual and music — and such virtues as loyalty, uprightness and moderation.
One day, he and his students passed a grave where they saw a woman weeping. She said a tiger had killed her husband, her husband's father and her son. When asked her why she didn't leave such a fated spot, she said that in this place there was no oppressive government. "Remember this my child," Confucius said, "an oppressive government is fiercer and more feared than a tiger."
Confucianism is believed to have come to Japan in the 5th century AD via Korea. The philosophy exercised a formative influence especially in the areas of education and ethical and political thought and conduct until the end of World War II.
Yushima-Seido, molded after a mausoleum in China, has suffered many fires and other disasters, and has been rebuilt numerous times. The present buildings were built in 1935. The hall houses a 17th century image of Confucius and is open on Sundays, but the courtyard can be seen any day.
If you go:
Take JR Chuo Line to Ochanomizu Station and get out from the Hijiribashi side exit; Yushima Seido is just across the bridge (Hijiribashi Bridge) on the right side.
The main hall is open only on Sundays and there is no admission charge; 03-3251-4606.