Tokyo's Whoopi Gold Burger plays on famous names
by
Aaron Kidd
July 23, 2015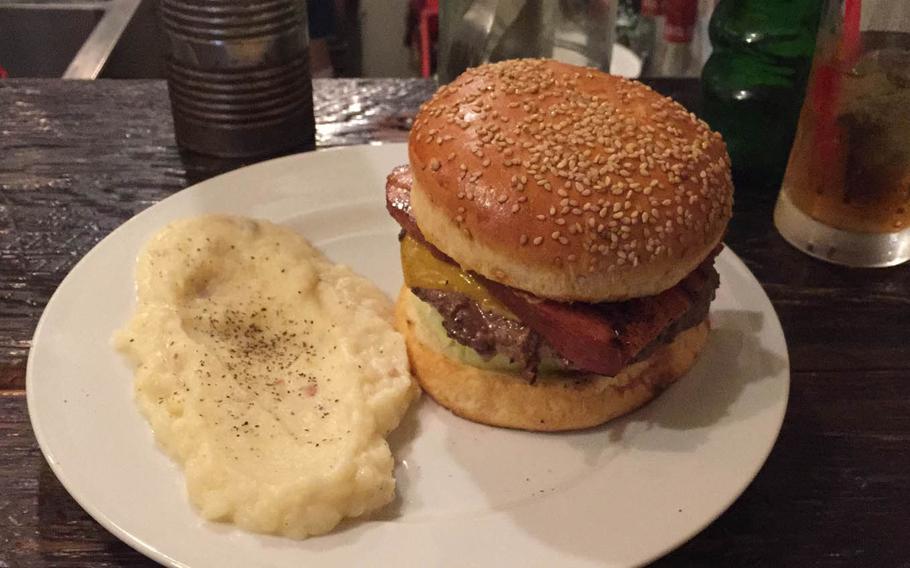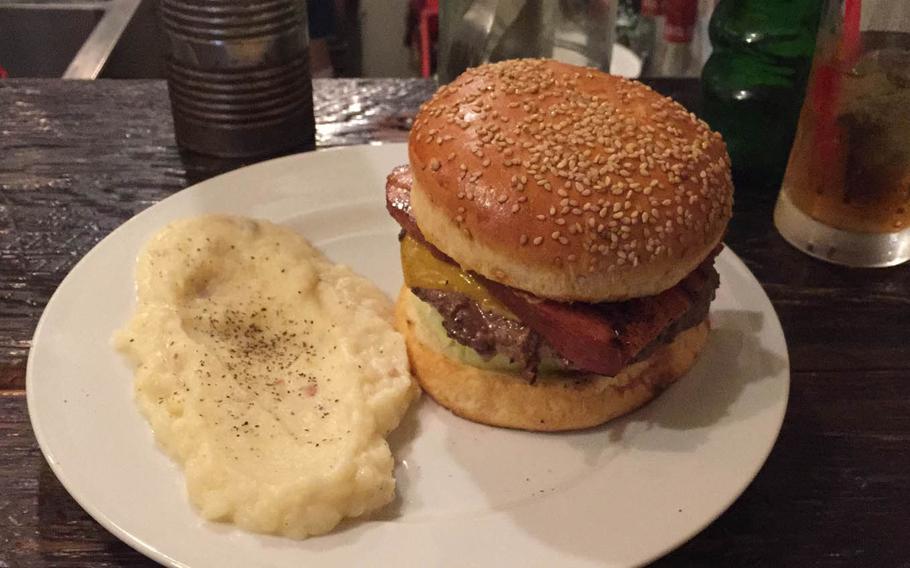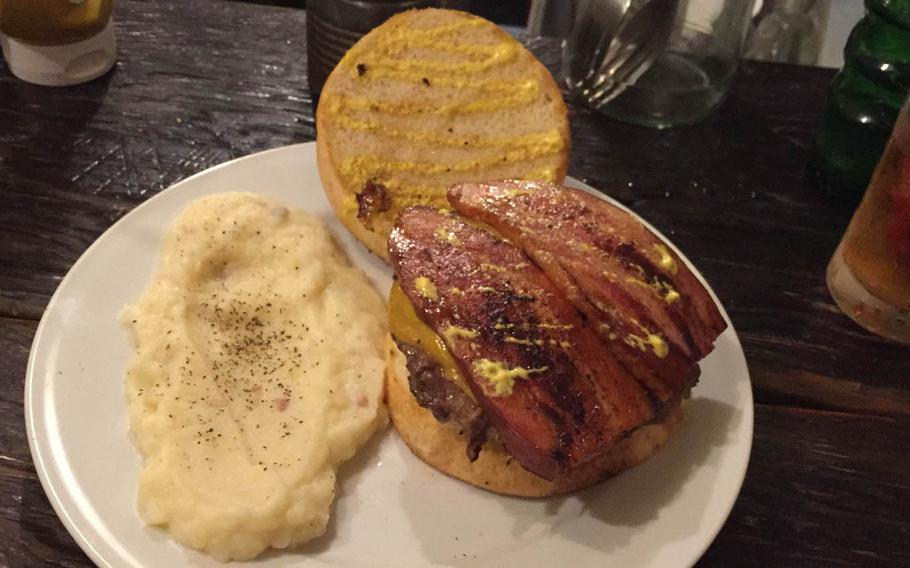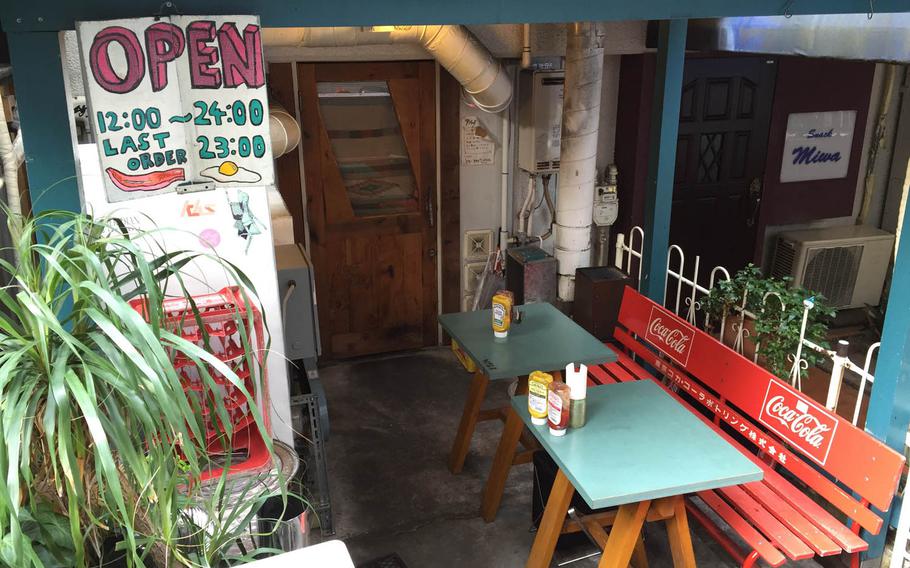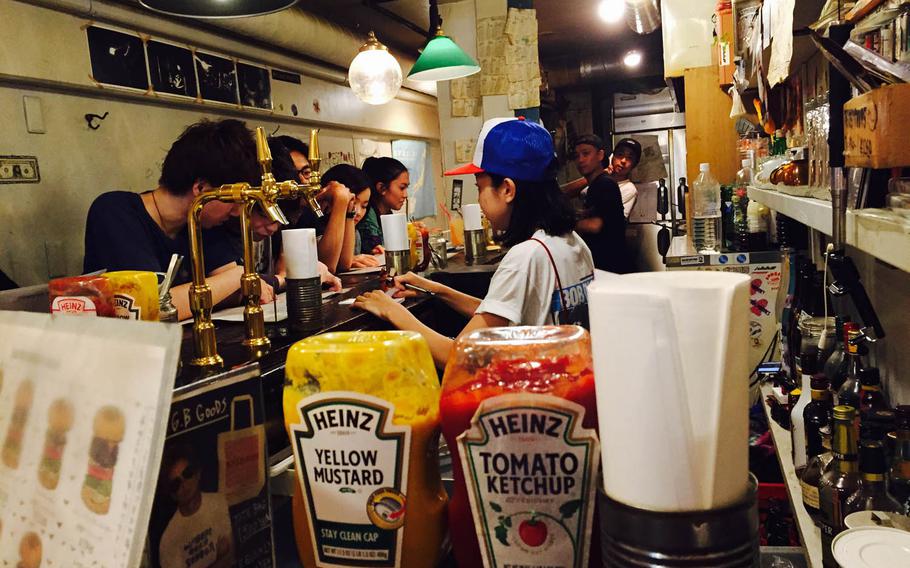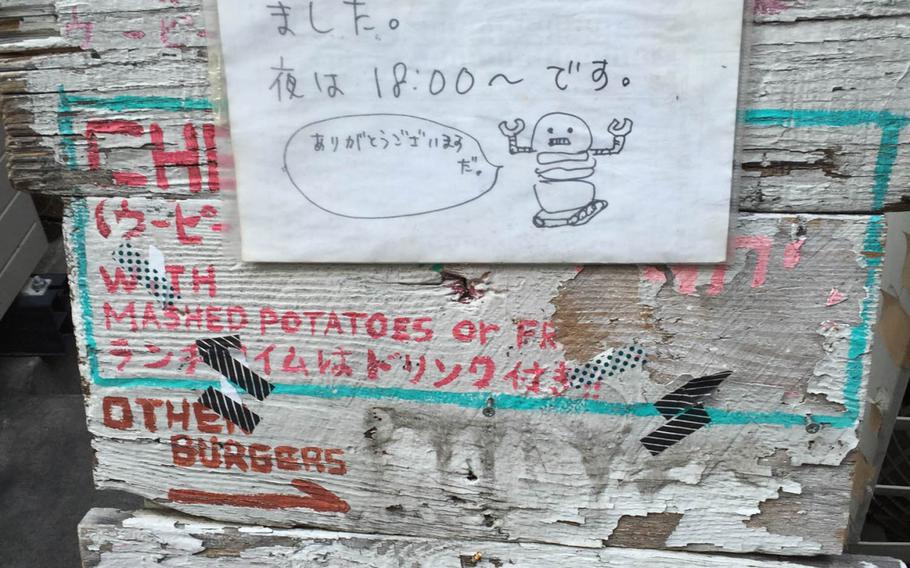 Japan has an abundant burger scene. You don't have to travel far to find one, especially if you go the fast-food route.
Gimmicks, however, are plentiful. From Lotteria's multi-patty Tower Cheeseburger to Burger King's recently released Samurai Burger, complete with a bright-red bun and red cheese, grillers here won't hesitate to push boundaries to get customers in the door.
Whoopi Gold Burger, a tiny eatery on a quiet backstreet in Tokyo's trendy Shibuya district, is no exception. But don't expect black cheese or squid-ink buns. Awful puns are the only gimmick here.
Whoopi's burgers — all nine of them — play off the names of famous entertainers.
Offerings include the restaurant's namesake, a straight-up American-style single patty served with mild cheddar cheese; the Kevin Bacon Burger, which — you guessed it — comes with bacon that is smoked on the premises; the avocado-inspired Helena Bonham Burger; and the chili-topped Steven Soder Burger.
If you have a large appetite, there's the double-patty Sarah Jessica Burger and the triple-patty Charlotte Gains Burger. Teriyaki and barbecue flavors are also available.
Burgers come with a choice of seasoned fries or handmade mashed potatoes — called Natalie Potato-man — that are sprinkled with pepper and have bits of bacon mixed throughout. Onion rings are also offered, though they don't appear on the English menu.
I couldn't pass up a burger named after actor Kevin Bacon. The patty was thin but large and prepared medium rare, exactly to my liking. The two thick slices of slightly sweet and smoky bacon were a tasty complement to the coarsely ground, char-grilled burger, which was peppery and juicy. The lettuce, tomato and onion were crisp and fresh, and the soft, airy sesame seed bun held everything together nicely.
Biting into a couple of hard bits of fat was the patty's only downside.
I opted for mashed potatoes as a side dish. They were lukewarm and a bit lumpy, but seasoned well and full of flavor, thanks to that delicious bacon.
Whoopi Gold Burger's dive-bar decor adds to the joint's relaxed hipster vibe. Hip-hop and reggae music pumped from a stereo during my visit, while a skateboarding video played on a small TV. Graffiti is scribbled on the walls, and a large poster of musician Lou Reed watches over diners as they attempt to navigate their burgers, which are enormous by Japanese standards.
Service was a bit slow, but that's to be expected from such a small staff. The two cooks were tripping over each other in the tiny open kitchen.
There's not much space inside — 10 can be seated at the inside counter, with limited table seating outside — so be prepared to stand in line during busy times. It took three separate visits for me to get a seat at Whoopi's counter. The staff ran out of food and closed shop early on my first two attempts.
Prices range from 900 yen (about $7) for the single-patty burger to 1,550 yen for the triple. My 1,300-yen burger came with a free soda as a lunchtime special.
Beverage options include the usual soft drinks and alcohol. Beer is advertised at 500 yen. There were too many varieties to count, but I spied Coors Light and Pineapple Ale. Sake, plum wine and some hard liquor also are available.
I'm looking forward to more burgers at Whoopi's, but I'll forgo the lumpy mashed potatoes next time and give those crispy-looking fries a whirl. That is, if I can manage to get a seat.
kidd.aaron@stripes.com Twitter: @kiddaaron