The general rests with his 'boys'
---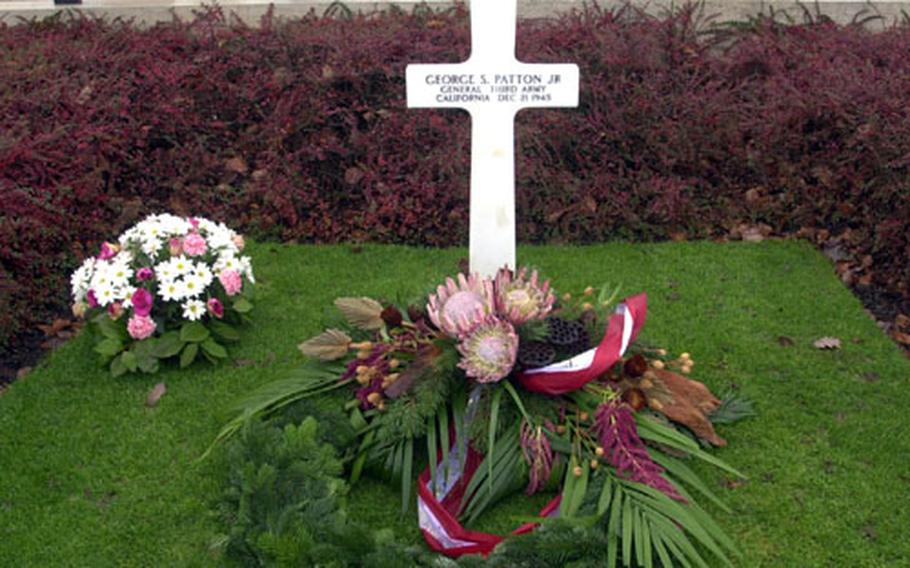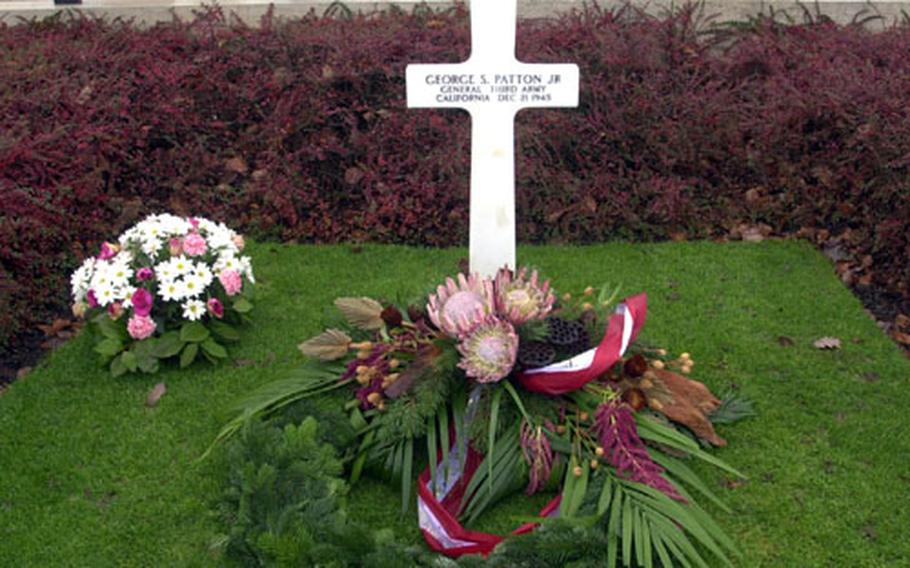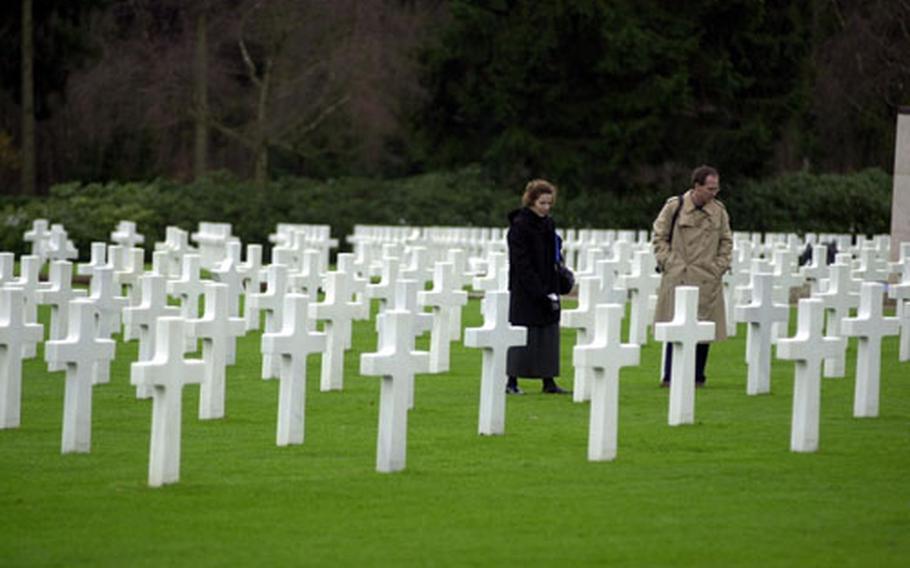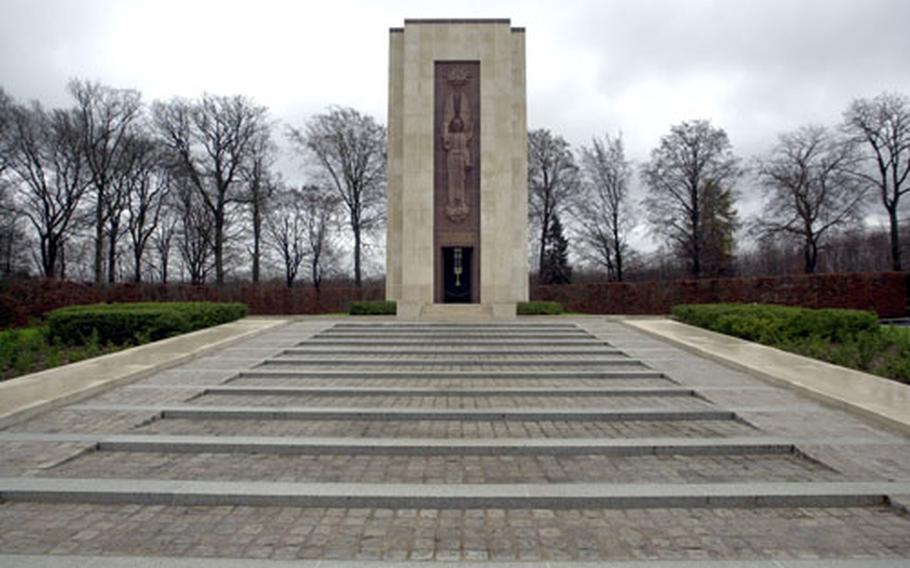 The price Americans paid to liberate Europe from Nazi control can be found three miles east of Luxembourg City.
There, on a gentle slope surrounded by trees, lie 5,076 U.S. troops killed in World War II. White marble headstones stretch out in seemingly endless rows — each a testament to sacrifice.
And as if still commanding the troops, Gen. George S. Patton rests in front of the formation of U.S. war dead.
Patton asked to be buried with the troops, said Randall Banky, a retired Army lieutenant colonel who is now the deputy superintendent at the Luxembourg American Cemetery and Memorial.
Patton's Third Army liberated Luxembourg and a city street is named for him. After spearheading the U.S. attack across Europe, Patton died in Heidelberg, Germany, in December 1945, from injuries received in a car accident near Mannheim.
Originally, Patton's grave was among the soldiers at the back of the cemetery. But so many people visited the grave that the grass on his and surrounding plots died from the heavy traffic. To solve the problem, Patton's grave was moved to the front.
While many visitors flock to see Patton's headstone, other soldiers also stand out.
There's Pvt. William McGhee, a medic from the 304th Infantry Regiment, 76th Division, who died trying to save a comrade from a German minefield. Or Sgt. Day Turner, a squad leader from the 319th Infantry Regiment, 80th Division, who held off the enemy at Dahl, Luxembourg, during a close-quarters fight that raged over four hours.
Both received the Medal of Honor after their deaths. Their graves have a gold star etched above their names.
Banksy said that on Sept. 21 of this year, two survivors of Company E, 506th Infantry Regiment visited fallen comrades in the cemetery. The 101st Airborne Division troops, dubbed "Easy Company," had their tale told in a novel by author Stephen Ambrose, and later in the television mini-series "Band of Brothers."
Bill Guarnere, who lost a leg during a German shelling near Bastogne, Belgium, and Ed "Babe" Heffron traveled from Philadelphia to pay respects to five Easy Company brothers killed in the war.
"One broke down at a grave site," Banky said. "It was his best friend."
The sight of row upon row of white headstones often opens the memories veterans kept buried for decades.
"They'll talk about events of the war," Banky said. "Things that they never told their wives."
One woman, an Army nurse, is buried at the cemetery. In 22 instances, two brothers rest side by side. Under 101 headstones lay unknown soldiers.
The 5th Armored Division liberated the 50-acre site on Sept. 10, 1944. By Dec. 29, the military began filling the glade with bodies recovered from fighting in the Battle of the Bulge. Luxembourg later granted the United States free use of the land.
In 1947, the Army exhumed graves from the temporary burial site. Soldiers whose family who requested a permanent overseas burial were interred. The cemetery was formally dedicated in 1960 and is run by the American Battle Monuments Commission.
About 140,000 people visit the cemetery annually. Of that, about 60,000 are Americans.
Nearly all the local tours for Americans include the cemetery. Many U.S. troops stationed nearby in Belgium and Germany visit regularly, Banky said.
Coincidentally, less than a mile away, more than 11,000 German soldiers rest under gray headstones in a burial ground much less ceremonial.
---
---
---
---