Tambach: Walk with the animals
by
Dan Blottenberger
April 27, 2010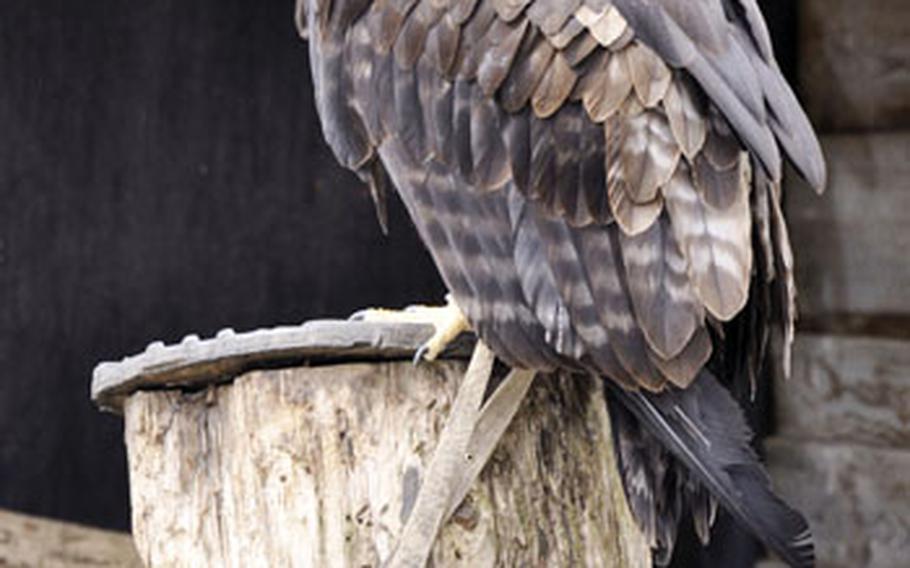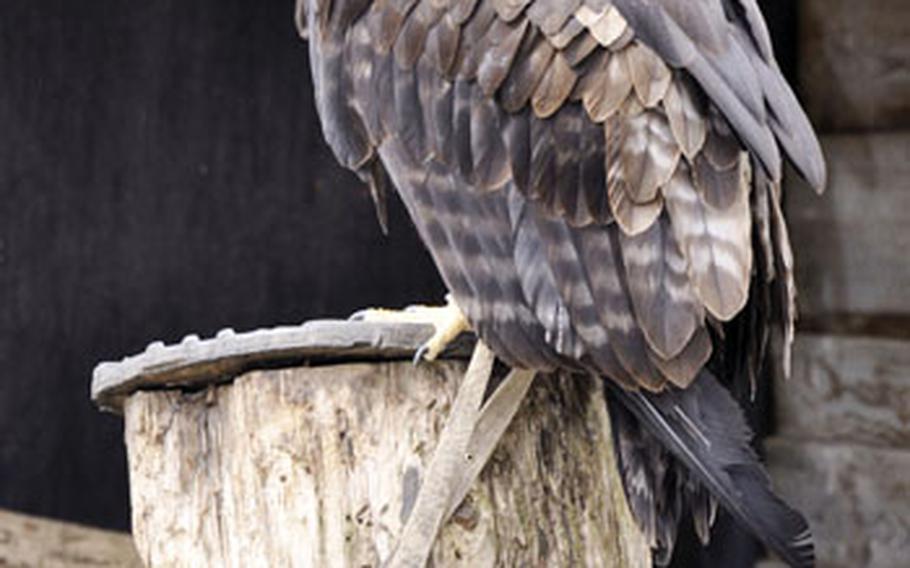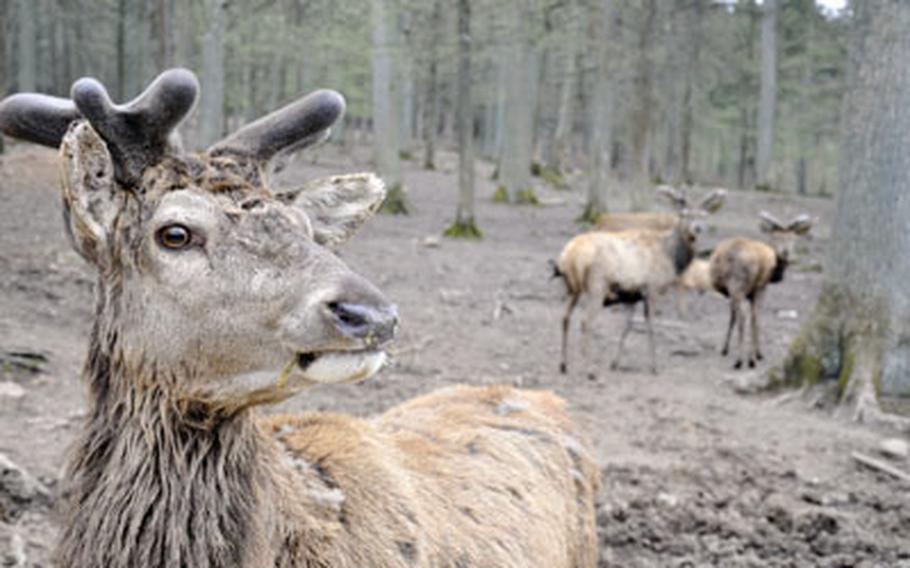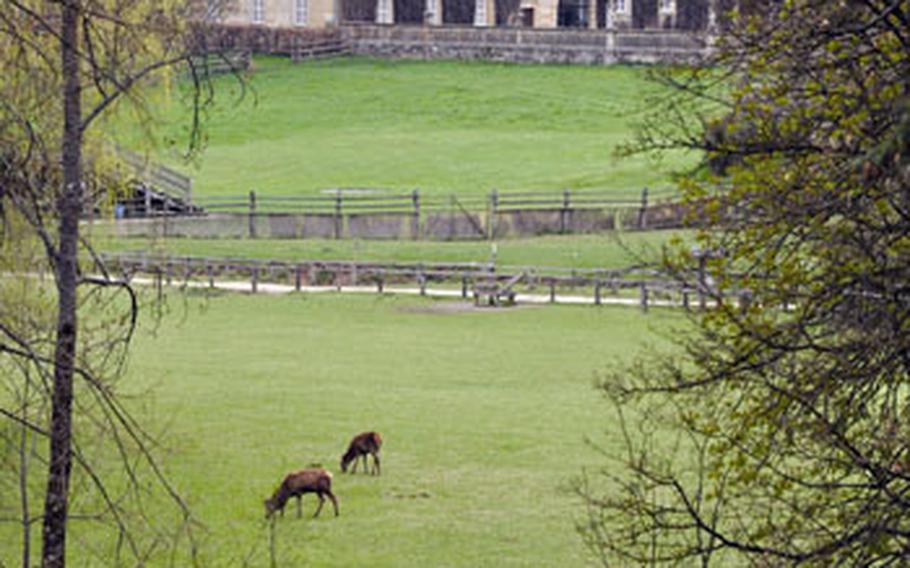 About 20 goats rushed to greet me as I entered their territory at Wild Park Schloss Tambach in Tambach, Germany.
I was empty-handed and regretted that I hadn't bought some animal snacks for 50 euro cents from a nearby machine. I had nothing to feed the goats, who immediately put me on a guilt trip, looking up as if to say, "What good are you?"
I quickly learned to pick up a handful of goodies from a machine the next time I passed one. It was a good thing I did, because the Wild Park Schloss Tambach welcomes visitors with more than 250 animals consisting of 25 species from all across Europe, and they all are waiting for a treat.
One of the most attractive features of the park is that, in many sections, visitors walk right among the animals, such as deer and goats. So beware: If you bring your dog along, it must stay on a leash at all times.
Have no fear about bringing children though; all of the animals that could do any real harm — such as wolves, falcons, wild cats or large bison and elk — are kept in fences.
Most of the animals kept behind fences, however, were more than willing to scamper to the fence when you arrive with a handful of goodies.
Another great feature of the park is a live show twice a day featuring birds of prey. The audience is treated to demonstrations of hawks and falcons swooping down on their prey, which is held by a handler in the courtyard of the Castle Tambach on the park's grounds.
The most exciting part of my visit was seeing the wolves. They didn't come running to the fences like the other animals, but they did acknowledge my presence. Their interest in me was short, as they were preoccupied with watching other, more appetizing, animals that pranced around their territory.
The park is pretty large, with an inner and outer loop. The inner loop will take you an hour to stroll through, while the outer loop is double the distance and takes about two hours to stroll.
There is a restaurant and snack bar at the main entrance, but it's a good idea to pack a few snacks for your trip.
If the outdoor park is not enough excitement for you, or you need to take a break from the sun, head into the castle's hunting and fishing museum, where you can see the history of hunting and fishing from prehistoric ages to the present.
So pick a sunny day and head out to the Wild Park at Schloss Tambach. You won't be disappointed.
On the QTDirections
Taking the scenic route from Warner Barracks in Bamberg, the park is 26 miles away: Get on A73 toward Coburg. After about four miles, exit toward Ratteldorf and get on B4 toward Coburg. Follow the road for 11 miles. Turn left toward Sesslach. After five miles, turn right toward Coburg. In 600 yards, bear left onto Coburgerstrasse toward Dietersdorf. In about 200 yards, turn right onto Bahnhofstrasse and follow the road for two miles, until turning right onto B303 where you will see signs leading you into the park. For a less-scenic route, take A73 all the way to Coburg and exit at B303 toward Tambach.
Times
The park is open all year, from 8 a.m. to 6 p.m. The museum is open daily 10 a.m. to 5 p.m.
Costs
Admission to the park for adults 16 and older is 7 euros; for handicapped guests, students and the elderly, 6 euros; children 3 to 15 years old, 3 euros. Admission for the Castle Tambach museum is 2.50 euros for adults and 1 euro for kids.
Food
There is a beer garden and restaurant at the entrance to the outdoor park. There is also an indoor museum restaurant in front of the castle that serves traditional German dishes. The museum restaurant is closed on Tuesdays.
Information
The address for the park is Schlossallee 3, D-96479 Weitramsdorf-Tambach. Telephone number is 095679229-0 or e-mail info@wildpark-tambach.de. Website for the park is www.wildpark-tambach.de.