Swiss craftsman upholds tradition of making bells for bovines
by
Leah Larkin
May 20, 2010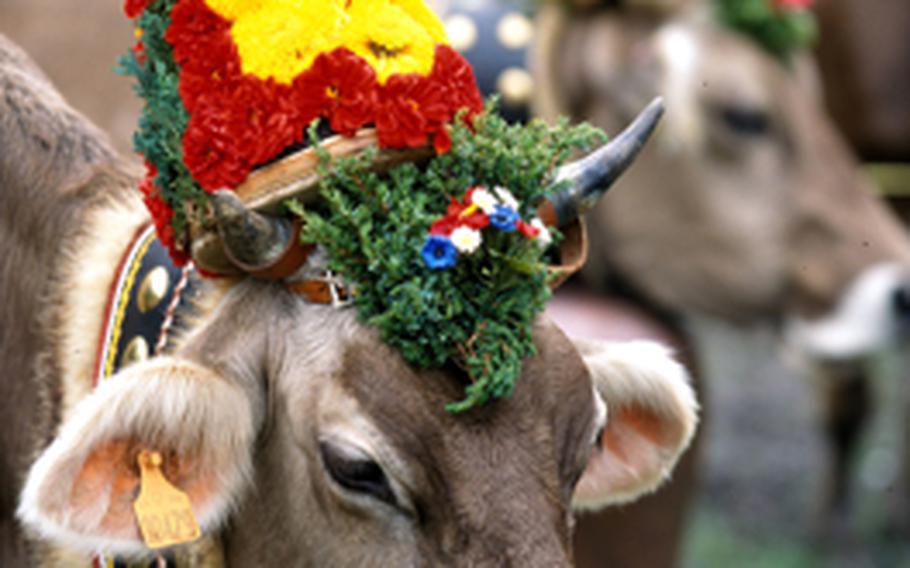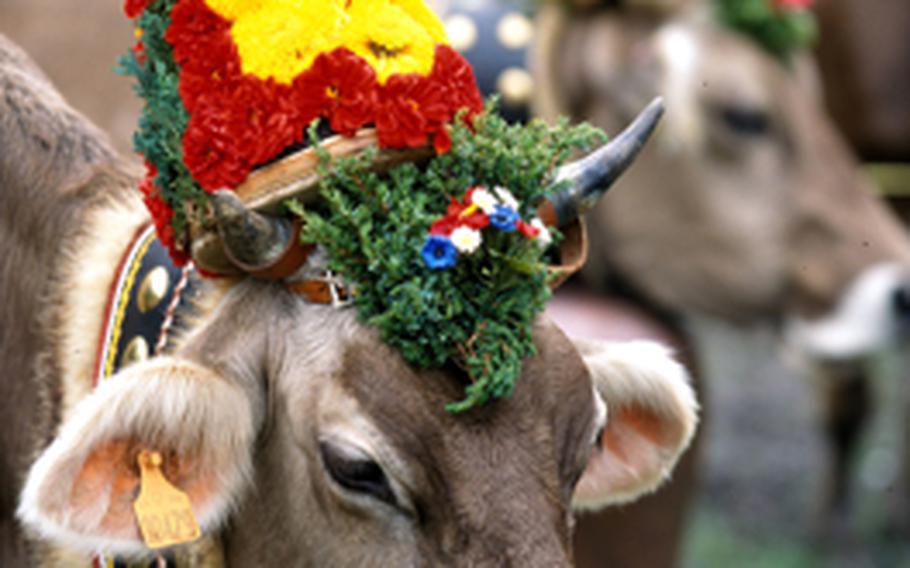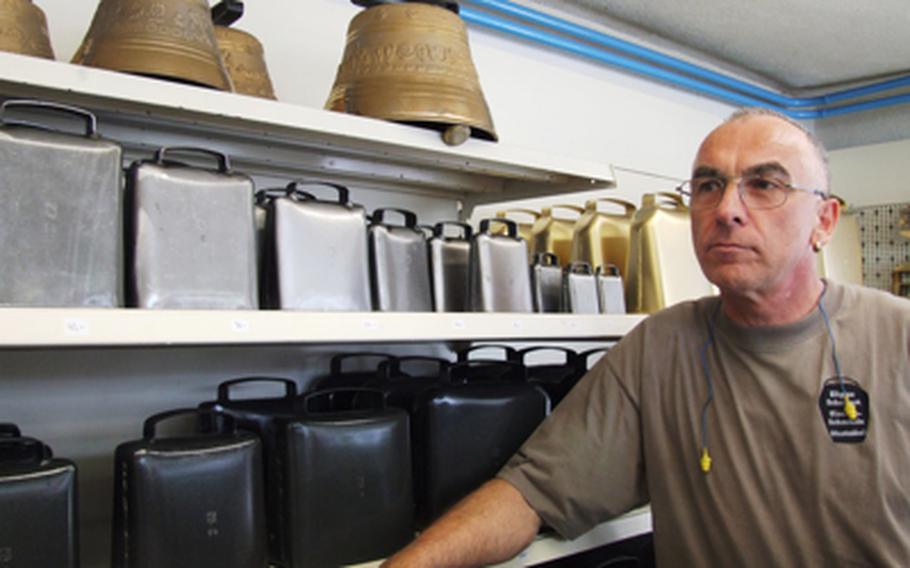 The Swiss mountains are alive with the sound of cow bells. Ringing, clinging, clanging. Big bells. Small bells. Bronze bells. Steel bells. Each with a different sound. Wander through mountain pastures and you'll hear a cacophonous symphony of bells.
Eligius Schelbert is a Glockenschmiede — a bell smith — in the central Swiss town of Muotathal. He makes three kinds of bells, each in 15 sizes, from tiny bells worn by sheep to giant bells usually used for decoration.
Cows wear the bells (usually in the mid-size range) when they are in the mountain fields. If a cow strays away for some tempting far-off grass, a farmer can track it down by the ring of the bell. The bigger the bell, the louder the ring.
Schelbert is following a family tradition that started in 1870. He's the fourth generation in his family to carry on the bell-making trade. These days he makes most of his bells using steel, which he orders in different degrees of thickness. He cuts down the metal, then hammers the pieces to the required size and welds them together. He follows 26 steps to produce each bell.
His workshop is a noisy place with the constant pounding of his huge hammer. Wearing a heavy industrial apron and ear plugs, he demonstrates how he can change the sound of the bell with more hammering.
"It's beautiful work, but hard," he says of the trade he started learning at age 14.
Schelbert is especially proud of his giant bells weighing about 38 pounds and selling for 1,600 Swiss francs (about $1,450). He says he is one of just two or three in Switzerland making these huge bells, which are decorated and frequently given as prizes in wrestling competitions, one of the Swiss national sports. The oversized bells are attached to leather straps made by a saddler and decorated with fringes of hair from Canadian badgers.
Most of his bells, however, are plain, simple and made for livestock, ranging in price from 10 Swiss francs to 600 Swiss francs. Square, rounded, black, silver, bronze-colored — they are all lined up on shelves in his shop adjacent to the workshop. A popular bell size (6) for a cow costs 43 Swiss francs and up, depending on the model. Farmers usually buy at least one new bell every year, he says.
When he's in the mountains, Schelbert says he can recognize the sound of one of his bells.
The bells are popular souvenirs, although "my quality is too good for souvenirs," he says. He notes, however, that Americans, especially, like the big bells and are among his customers. He even gets orders from the States.
For more information on how the bells are made, how to order one and how much they cost, go to www.schelbert.ch.