Stuttgart: Mercedes-Benz Museum displays iconic carmaker's past, present and future
by
Warren Peace
October 20, 2009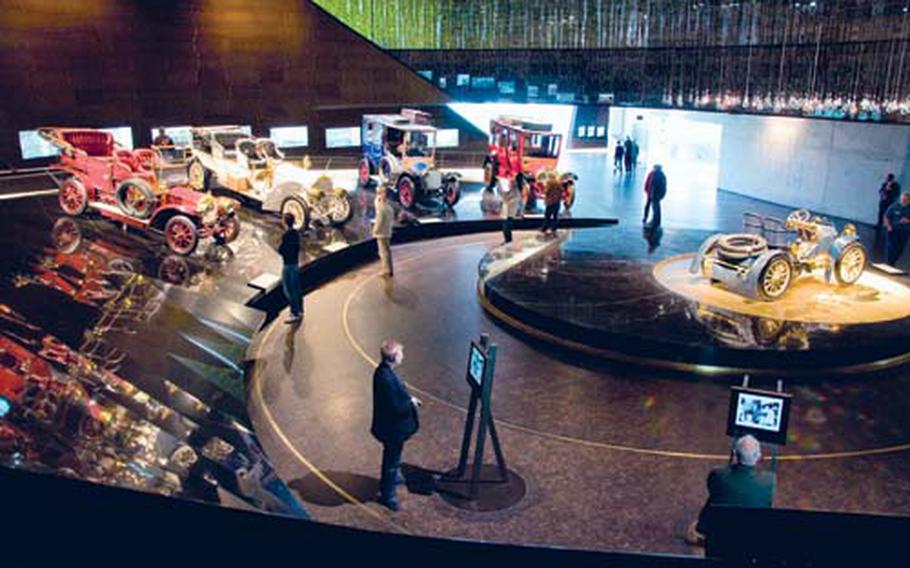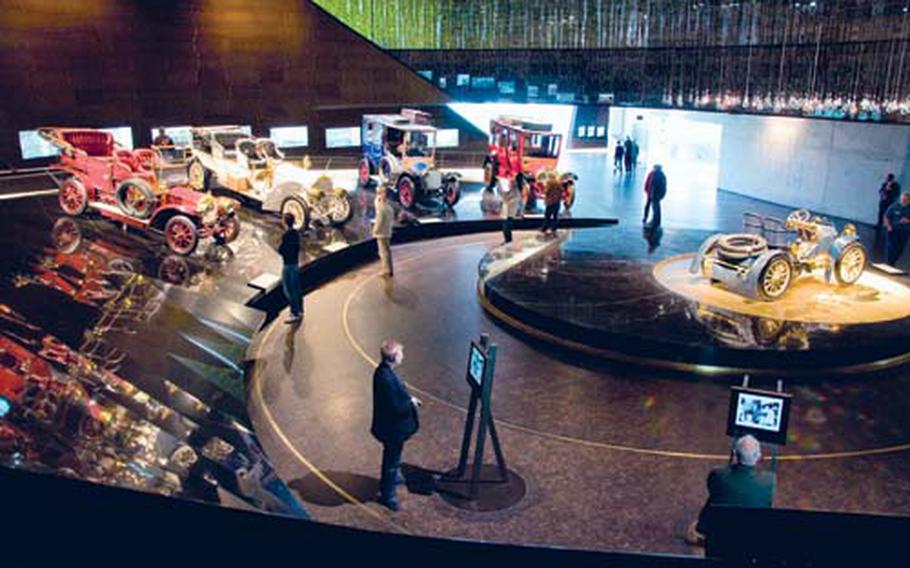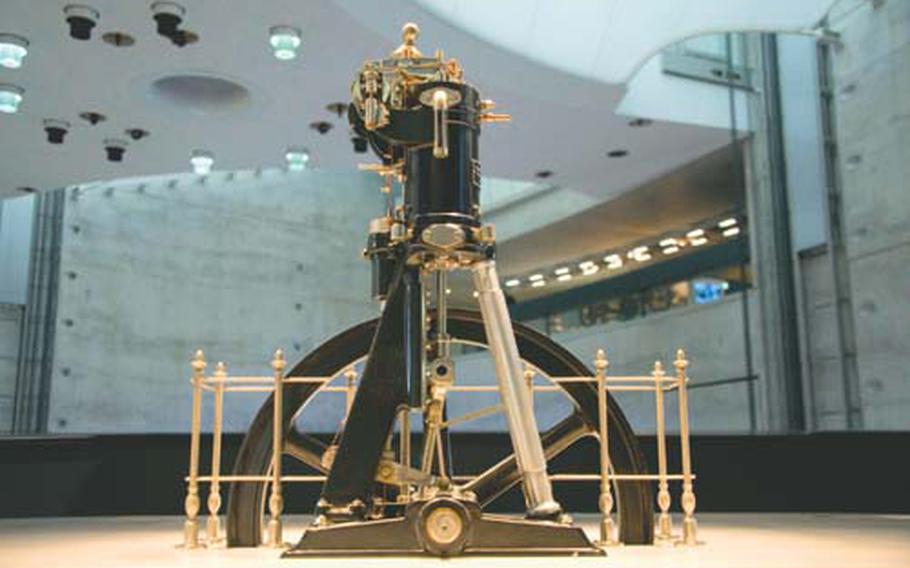 Take a trip through the Mercedes-Benz Museum in Stuttgart, Germany, and you will understand why German engineering has become so iconic.
Like the automobiles and aircraft Mercedes-Benz crafted during the past 120 years, the museum is meticulously constructed. The supporting structure has no right angles and stands out from its surroundings.
Its external appearance resembles something Hollywood would build for a science-fiction movie, with polished aluminum panels separated by 1,800 glass panels that encapsulate the 110,000-ton structure. Inside, nine floors showcase Mercedes-Benz's history in 54,133 square feet of display areas.
Beginning on the top floor, a winding path leads from Daimler's "Grandfather Clock" — the first small internal combustion engine to run on gasoline — to modern and concept vehicles on the lower level. About halfway down the serpentlike path, a man in a black suit guides car enthusiasts to a rooftop terrace, home of the museum's latest exhibit.
The 2009 Mercedes-Benz SLS AMG, the company's newest gullwing, is displayed with the doors wide open inviting would-be racers to sit behind the wheel of a supercar. It has 571 horsepower coming from a 6.3-liter V-8 engine with a seven-speed, dual-clutch transmission that accelerates its 3,571 pounds to 60 mph in less than 4 seconds easily.
For non-enthusiasts, that means it's extremely fast.
If that doesn't get you dreaming of an empty stretch of Autobahn, maybe the "Birth of a Brand" exhibit is more your speed.
The exhibit showcases what the museum calls the first modern automobile, the 35 HP Mercedes. The 35 HP represents the first time cars took on their own style instead of resembling horse-drawn carriages.
Next to the 35 HP rests the Mercedes-Simplex PS, the successor to the 35 HP.
Also visitors learn where the name Mercedes originated. No spoilers here. You'll have to visit the museum for the answer — no cheating online.
Other exhibits include race cars, celebrity vehicles, aircraft and public service vehicles. The museum is more than just a mechanical showcase. It shows how automobiles have affected nearly every aspect of our lives, from public safety to protecting the pope.
DirectionsThe museum is at Mercedes Strasse 100, on the northeast side of Stuttgart, between Bad Cannstatt and Untertürkheim. It is next to the Gottlieb-Daimler Stadion, the city's soccer stadium.
By car, from Autobahn 81, take Route 10 to the stadium exit; from Autobahn 8, take Route 27 to Route 10 to the stadium; from Patch Barracks, take Route 14 to Route 10. There is plenty of parking nearby.
By train, take the S-1 to the stadium stop; the museum is about a five-minute walk.
TimesThe Mercedes-Benz Museum is open 9 a.m. to 6 p.m., Tuesdays to Sundays and public holidays.
CostsGeneral admission is 8 euros. There is a 4-euro discount for military members and students 15 and older. Students 14 and younger are free. Tickets sales stop at 5 p.m.
FoodThe museum has a cafe as well as a restaurant serving a wide range of food items, from snacks up to full-course meals.
InformationFor more information, visit the museum Web site at:www.mercedes-benz-classic.com , in English.