Stuttgart: Kids' ski club makes its mark
---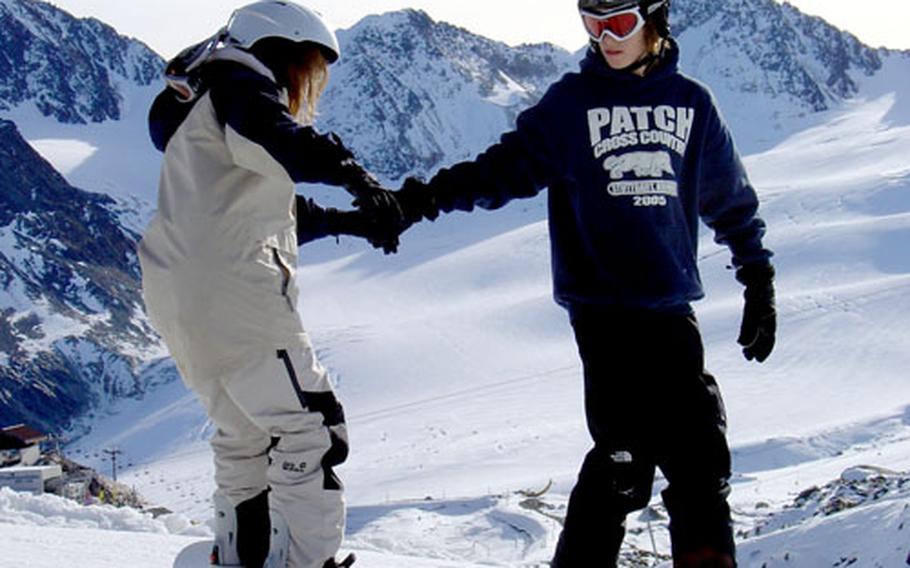 One of the groups listed in Travel's weekly guide to Ski Clubs and Events is different from the others.
The Sitzmarkers Ski Club is aimed at skiers and snowboarders in grades 6 through 12. Its headquarters are at Patch Barracks in Stuttgart, Germany, and it has been providing skiing opportunities for 33 years.
During its existence, the club's objectives have remained constant: helping young people develop sound skiing and snowboarding skills in an organized environment where good conduct and discipline count as much as the ability to carve and catch air.
Will Coggins, 18 and a senior at Patch High School, has been a member of the club for four years. He has been skiing with his family since he was 5, but says hitting the slopes with the club is a different experience.
"It's a better atmosphere," he said. "You can hang out with friends and have fun."
And, he said, despite the club's name, most members are snowboarders, like him.
Coggins said that when he joined the Sitzmarkers, most members were juniors and seniors, but now the makeup of the club is younger, with most members in the eighth or ninth grades.
A grant from the Stuttgart Community Spouses Club helps fund lessons by professional ski instructors for members new to skiing and snowboarding. The grant also helps pay for lessons for advanced snowboarders who are willing to pass on their knowledge to beginners. Club sponsors say this helps develop leadership among more experienced club members.
Coggins is among those who help beginners, and in exchange gets a discount on trip costs. He said that while teaching beginners the basics, he also improves his skills, so the arrangement works well for everyone.
This year, the Sitzmarkers' kick-off event took the group to the Pitztal Glacier in Austria. The Veterans Day weekend outing drew 38 student members, along with six chaperones.
Two other trips are scheduled for the season, one to Fiesch, Switzerland, this week, and the other to Montafon, Austria, Feb. 17-20.
By the way, according to a club advisory council member, no one is sure whether "Sitzmarker" means anything. The speculation is that it is a humorous hybrid of German and English, and refers to the mark left in the snow when skiers fall on their behinds.
---
---
---
---